Fishing report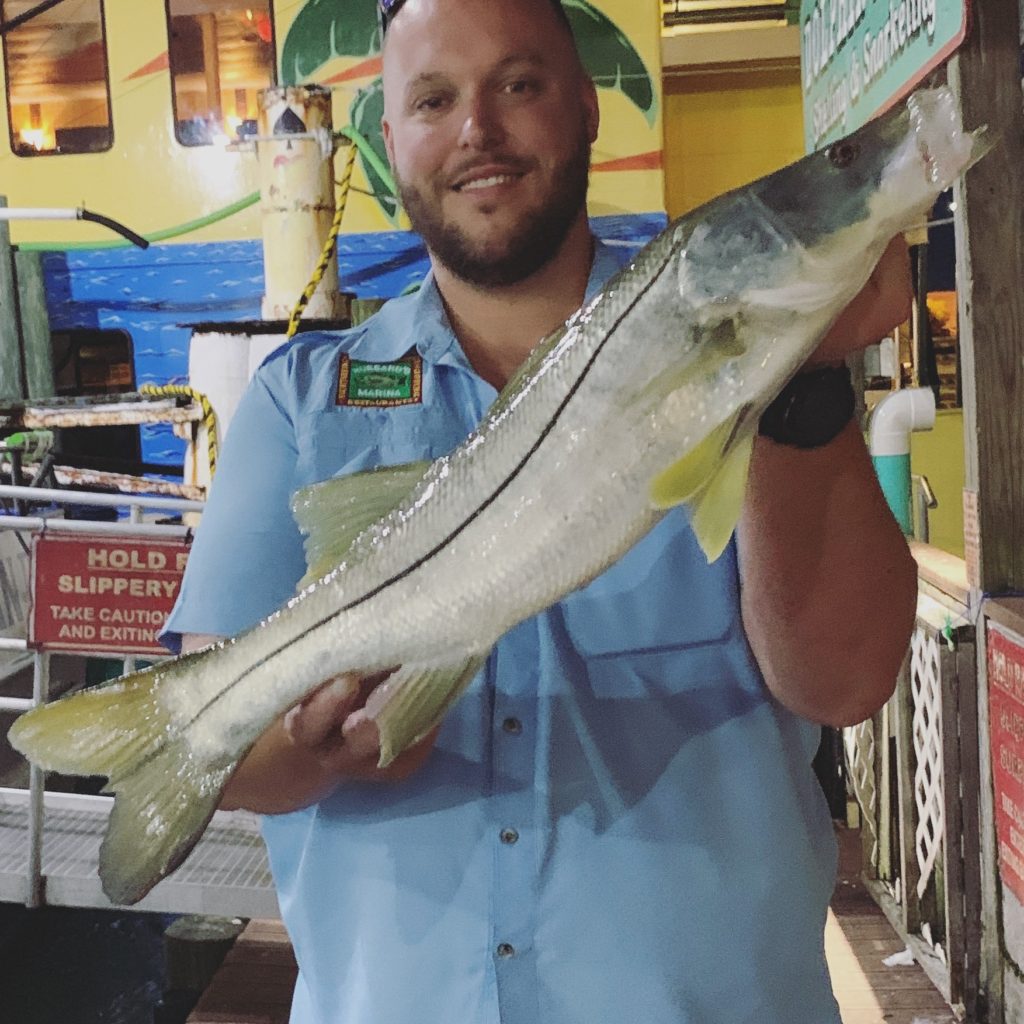 Inshore- The snook continue to dominate the inshore report with tons of fish flooding the passes over the night time period. During the day they can be found on the beaches or on the flats near the passes. This past week I had my two younger cousins hooked up with the snook fishing and Monday and Tuesday mornings and we caught plenty of snook with live shrimp, pinfish and pass crabs free lining the baits in the pass around the docks. The trick we were finding great success with was using a good number of shrimp and before dropping the shrimp down with a hook in it, we would toss out 6-10 live shrimp without a hook to get them fired up and then cast the hooked shrimp on a free line in that same area. It was a quick and easy way to trick the fish into taking anything we threw their way while they were frenzied up eating all the chummed shrimp. We tried fishing them without the chumming method and it was a little slower but we were still having good luck it just took a bit longer. They are such smart fish and if the live bait wouldn't behave in the perfect manner they would come up and look at it but not eat. We were using 3ot circle hooks and 60lb fluorocarbon leaders to avoid getting broken off on the pilings around the docks. Pinfish helped when the bite slowed on the live shrimp because they would swim to bottom where it was a little more dark and murky which in my opinion helped the snook to feed despite the heavier leader. We noticed the bigger snook would hit the free lined pinfish over the shrimp as well, but your pinfish had to be very lively and willing to swim to bottom. Sometimes they would try to hide on a piling or up under the boats while other times you grab that lucky bait and he'd dart to the bottom and just wiggle around until it was go time which didn't take any time at all in the wee hours of the morning prior to sunrise on the outgoing tide. This past week we had plenty of other anglers fishing the pass having good success on the snook using artificial baits like the DOA shrimp or the flairhawks. Scott Bratcher, from Wisconsin, was fishing the beach behind Hubbard's Marina skipping a DOA shrimp up under our main dock each early morning on the outgoing tide and slowly worked that shrimp back through the dock with the current and had some really good success catching plenty of snook using this method. Of course Mr. John Sasser, from Seminole, and his buddies were catching their same numbers of snook fishing the north Jetty of Johns Pass overnight with the flairhawk jigs. The trick with those is choosing the right size for the job and working them right along the bottom with either a slow steady retrieve or the pulsing retrieve which is casting it out and letting it hit the bottom then slowly retrieve a few cranks, pause for a second, small twitch and then let it sink and repeat. Either method you choose, you always want to make sure you're right on or near the bottom with these artificial baits. Also, always remember to work your lures with the current not against it and allow it to get into the strike zone in reach of those smart snook hiding in the lee of the current behind a rock, piling or other structure like the sandy drop offs along the jetties. Besides snook, the mangrove snapper are also thick around Johns Pass were seeing plenty of these aggressive and great eating fish caught around the docks and also the rockier south side of Johns pass on light tackle and pieces of shrimp or greenbacks.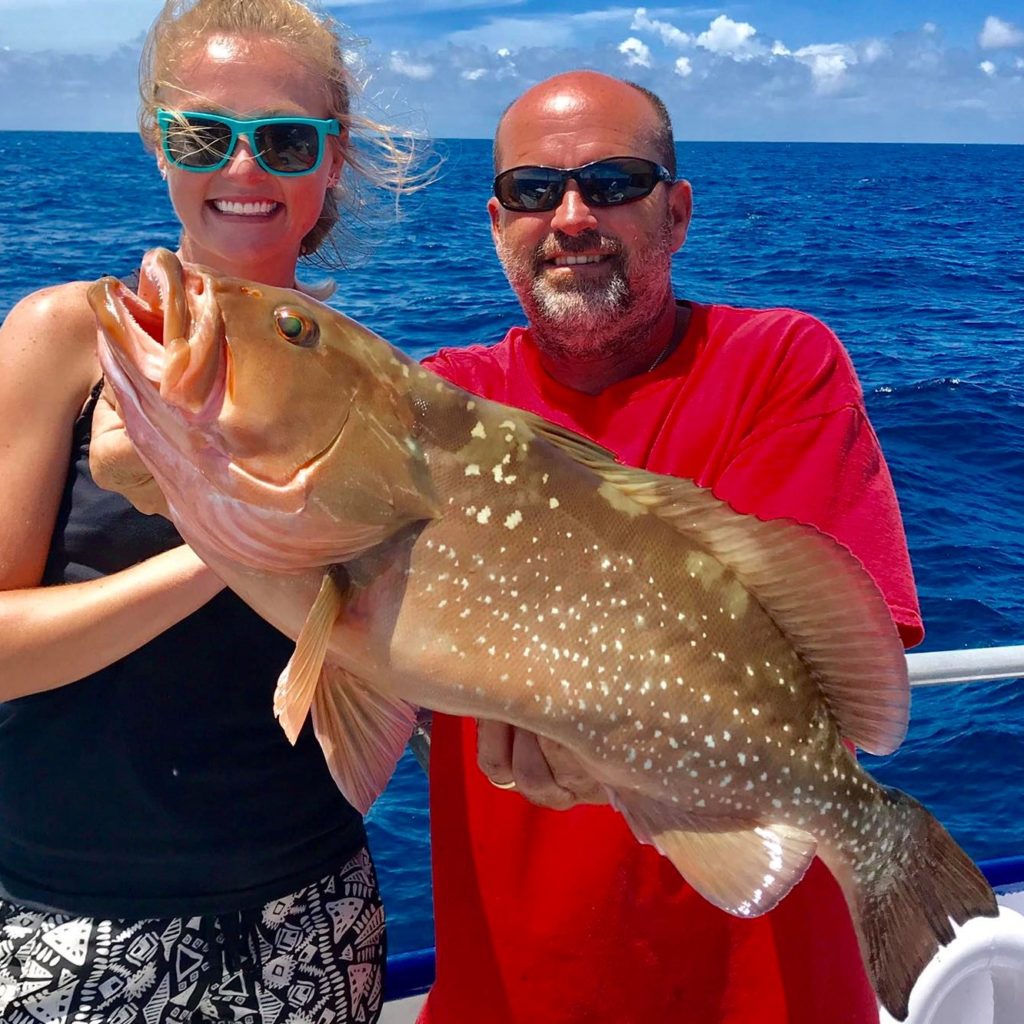 Near shore – Big news near shore this week as the hogfish bite is really starting to gain some momentum after a long slow summer. We are finally starting to see these great eating fish start to bite again on the light tackle and live shrimp. It's still very early and the water is still really warm so were not seeing huge numbers yet but we have definitely seen an upward swing in the numbers of hogfish caught. I love to use a very long 15-20ft around 30lb floro carbon leader with one of these three methods. First method is my favorite and in my opinion probably the most natural presentation but it's also the hardest to master and feel the bite. That is the knocker rig method with a 4ot hook and around a 1/4oz-1oz weight depending on the current, weather, and number of people fishing around you. The second method is still a little difficult but is fast becoming a favorite of many of the fisherman who fish with us and even some of our captains and crew. The second method is the Nekid ball jig in 1/2 oz or 1oz sizes tipped with a live shrimp on the larger hook. You can feel the bite more easily with these since the weight stays nearer to the hook. The easiest method to feel the bite and to learn how to catch hogfish is to get a jig head and just use a live shrimp for bait, because the weight is attached to the hook its easier to feel the bite with this method. However, the jig head in my opinion is the least natural presentation. The Nekid ball jig obviously isn't very natural presentation either but you cannot argue with its results while targeting hogfish. With this jig I like to cast out away from the boat and when it hits bottom I will occasionally just lift my wrist up ever so slightly allowing the jig to 'bounce' along the bottom until its straight up and down again and if I don't get a bite while I move it back to the boat slowly then I will reel up and cast back out again working the upside of the drift or the upside of the swing. The knocker rig however is still my favorite method and what I prefer to use but it does take some time to master the feel and know when you have hooked up. The idea is to let that egg sinker move away from your hook and the further it goes up your mainline from your hook the slower the hook descends and the more natural the live shrimp appears as it goes to bottom. No matter the method you choose, I always hook the shrimp on it's under side at the base of the tail and out the top of the shrimp this tends to make the shrimp fight on the way to bottom trying to stay at the surface as the weight drags him to the bottom. This is why the knocker rig works so well because just the shrimp swimming up is enough to allow the mainline to slip through the egg on the way to the bottom making the live bait's descent so slow an natural often you will hook up well off the bottom. Remember, hogfish are wrasse not snapper even though they are commonly refered to as hog nosed snapper they are actually not even in the snapper family. Due to this, they tend to cruise a little above the bottom looking for crustaceans or small prey fish on the bottom so often you can catch them on the way to the bottom if your using a light enough jig, jig head or knocker rig. These fish fight very hard for their size and they will rock you up just like a grouper so you want to get on top of them fast and start getting them off the bottom as quickly as you can. Since we use the lighter tackle 4000-5000 spinning reels with around 20lb braid and only a 30lb floro long leader its easy to get rocked up or broke off if you don't win the fight to get them off the bottom quickly. While targeting hogfish with these methods, we also catch plenty of lane snapper, mangrove snapper, vermillions, porgies and even occasionally a yellowtail snapper or red grouper. The best depths to start looking for them currently is around 35-70ft of water.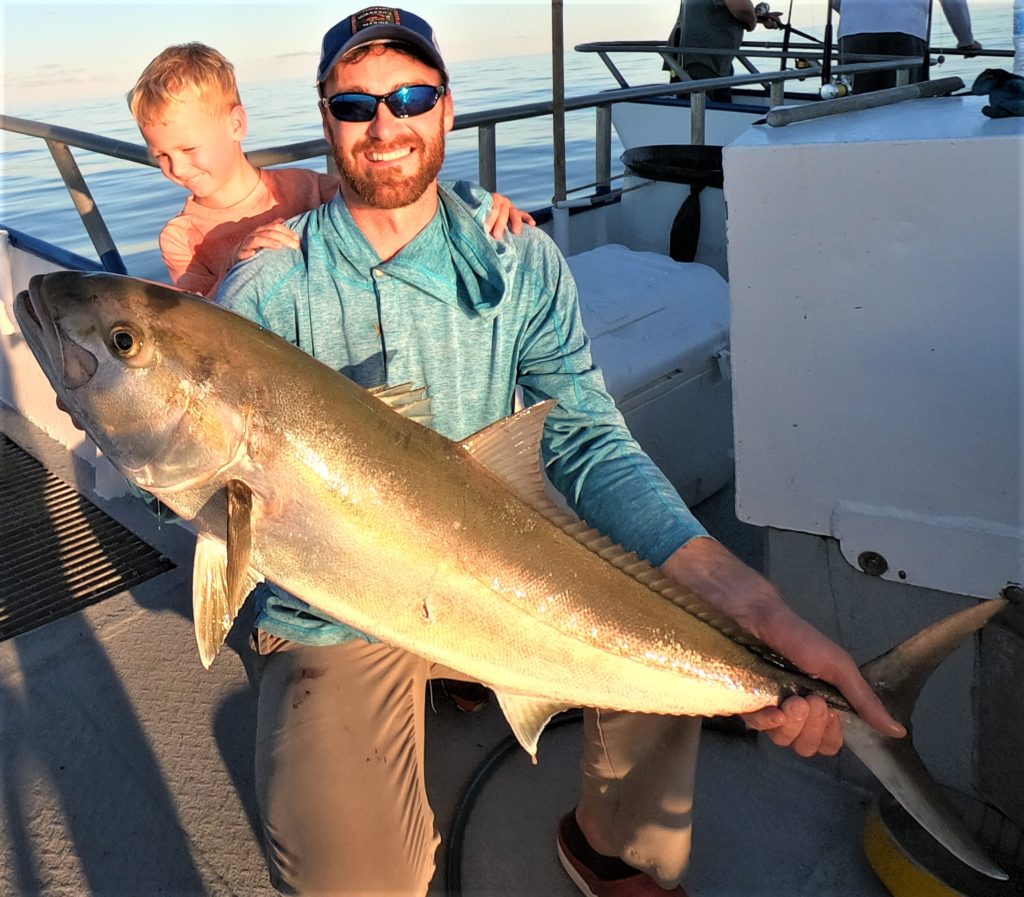 Offshore – Red snapper are closed and Amberjack are the new focus for the next three months while we can get them! However, many are still focused on the gag grouper that remain open through the end of the year. Amberjack bite is going okay out there in the deeper waters past 150ft of water up to around 300ft but were targeting around the 200ft mark on big springs, wrecks, or large ledges to find them. The difficult part of amberjack fishing is that there's just not that many big wrecks or springs out there that are holding big numbers of keeper jacks and if you aren't the first boat offshore and on the spot often you are left with batting cleanup behind another boat that's fished the spot and your left with only smaller jacks to catch. This makes Amberjack fishing on the weekends nearly impossible unless you leave the dock early or you're already out there like our 39 hour and were able to move onto the spot early. These fish bite primarily during the day and that sunrise bite is typically very good for the amberjack. They need to be 34 inches to the fork which is a monster fish and your only allowed one per person per day. You can use a large vertical jig, huge live bait, or sometimes even troll to find these amberjack. The easiest way to get them is a big live bait like a blue runner, spadefish, big mullet, or even a porgy. You want to use around 100lb test up to 125lb test with a huge 9ot reel or 50-80wide two speed reel with around a 10-12ot hook. You can vertical jig for them but that is a lot like work since you have to use a larger rod and reel to fight the big fish you are trying to hook while jigging and working a big rod and reel with a jig is no fun after a while. I like to drop a jig down at the start and if they don't fire up right away I will switch to the big live bait method and if it slows down on the live bait bite then I will move back to the jig. Often while reeling a big one to the bottom others will follow it up and you can sometimes even catch a jack off the back of a jack your buddy is reeling in using a vertical jig dropped accurately near the jack being fought to the surface. However, you do run a big risk of tangling using this method but it does make for fun fishing! The gag grouper bite is going pretty good too and for this time of year it's actually going very well. Typically we don't see too many gags until the waters cool way down but we have been pretty lucky this year we decent gag grouper catches around that 180-200ft mark. Plus, mixed in with the gags we have seen some good action on the scamp grouper too! Great time to get offshore and go fishing out deep for some amberjack, gags and scamp. The mangrove snapper bite has been a little hit and miss but we are finding some decent numbers when the current isn't making catching them effectively harder than it already is. This summer the full and new moon has consistently brought extreme currents into our area which make feeling those quick biting and smart mangrove snapper very difficult. The pelagic action was a bit slower for us this past week offshore but we should still have some tuna around the area and the kingfish will start getting more prolific soon as the water cools.
Want to watch Capt Dylan Hubbard's Daily video reports? Check out the Hubbard's Marina YouTube channel and don't forget to SUBSCRIBE! – Hubbard's Marina daily fishing & boating report
Upcoming up at Hubbard's Marina
AMBERJACK season is now open for three months and were seeing some big ones! Plus, we still have TONS of other great fish to catch too! Jacks opened August first and they will remain open until end of October, Hopefully! PLUS, we have gag grouper season running until end of December if you want to get out for some big grouper action. The gags bite best in October, November and December but we are seeing some good ones currently too. If you join us in the next three months you have a chance for ANYTHING in the gulf besides the red snapper and triggerfish! Join us for a 12 hour extreme, 39 hour, or long range private charter for the amberjack and gag grouper fishing! Call us at (727)393-1947 or book online at -> https://HubbardsMarina.com
Want to WIN FREE FISHING TRIPS? Come out to join Capt Dylan Hubbard for one of the Sunday night live stream shows coming up, or for the NEW August 10th Bass Pro Shops seminar coming up Saturday August 10th at 2pm! Check out our events page on our site to see more info on both these great events -> https://www.hubbardsmarina.com/events/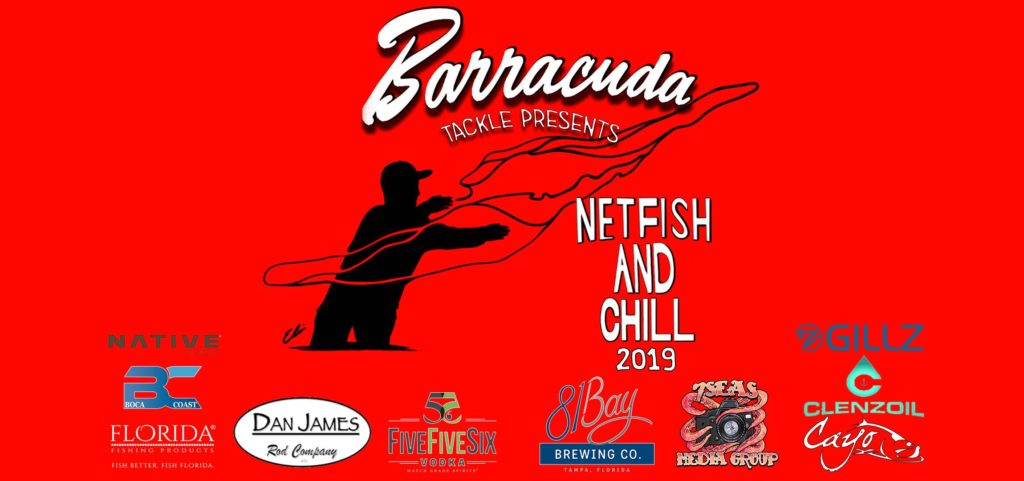 We also have a very special event coming up soon with Barracuda Tackle called 'Net fish and chill' August 21st! This is going to be a great time because the guys at Barracuda tackle don't do anything small. There's going to be free beer and liquor too, plus some food options. PLUS, every half hour there's TONS of prizes to win as well and included in the half hour giveaways will be fishing trips with us at Hubbard's Marina! Check out the event on our website to see more info on what you could win. Capt Dylan Hubbard will be there and tons more local captains and industry people if you'd ever wanted to network with the top local guides this is the event to attend! All the info can be found on the event page -> https://HubbardsMarina.com/Events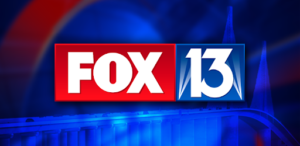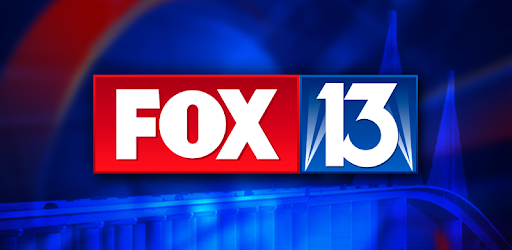 Fox 13's Good Day Tampa Bay show has picked up a fishing segment with Capt Dylan Hubbard Scheduled for every Friday morning starting around 8:15am! These segments will have tons of fishing tips, tricks, updates and more. Please tune into Fox 13 on Friday mornings to watch the show and if you are not local, you can watch it LIVE on their website -> http://www.fox13news.com/live
Enjoy learning more about fishing? Attended a seminar or watched our LIVE Q&A show Sunday nights but want to see the tips and tricks in action on the boat? We have filmed a mangrove snapper, grouper and red snapper mastery course with Salt Strong and they built me my own private page to give my fishing friends steep discounts on these crazy cool courses… PLUS, you also have the opportunity to become an insider member and join the community with great giveaways, raffles, the strike score tool, spot dissections, tons of free fishing videos and tips for inshore, near shore and offshore and MORE this is a super cool family of anglers and the positivity and openness of anglers is wild in this group… in the community people share what they caught, when the caught it, what tide they caught it, what bait or lure they caught it one and often WHERE they caught it too… you HAVE to check this out if you like fishing: https://SaltStrong.com/Hubbard
Captain Jack's dolphin corner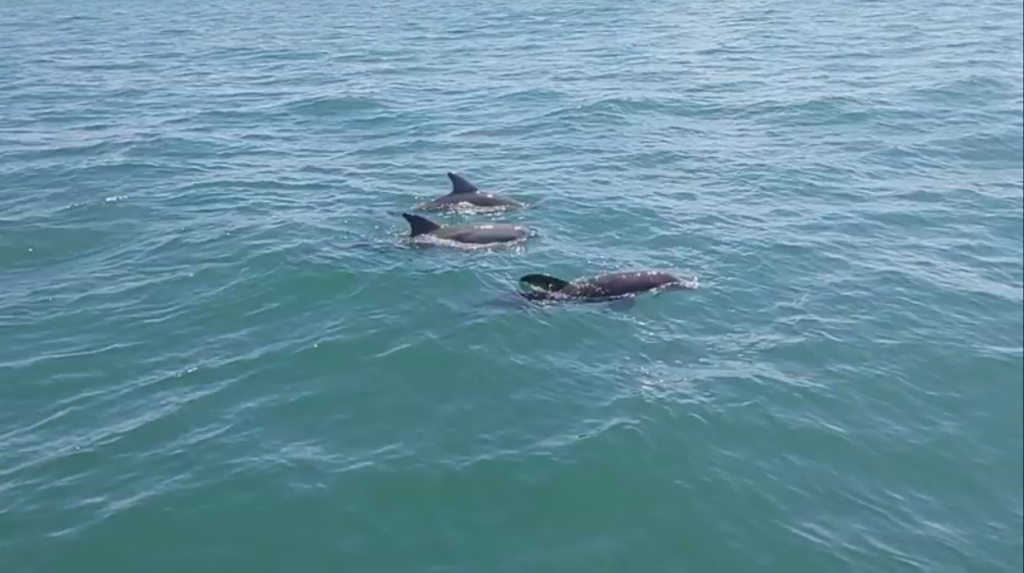 This week we had a big bald eagle fly right past the bow of our dolphin boat holding a nice fat mullet in his talons for a nice meal! This was a great sight to see the bald eagles showing up. As the weather cools up north we have a HUGE influx of these beautiful birds of prey into our area. We look forward to late September each year when our local bald eagle numbers exponentially grow for the 'winter' time.
We have been seeing HUGE numbers of manatees this week as well from our daily dolphin watching and eco tour trips. They are pretty hard to spot in most cases but the clearer waters and large numbers of manatees have been making it easier to watch these beautiful creatures as they move along the back bay waters next do the big blue dolphin boat filled with happy riders!
The local waters are really clearing up too since we haven't had any heavy rains lately and the new moon has been bringing us lots of fresh water influx so the clearer waters make spotting the dolphins, manatees and occasional other wildlife even easier and the cruises much more beautiful as well!
We have tons of fish action around the back bay waters right now like big schools of jack crevalle and ladyfish that have the local dolphins working in big teams to school up these aggressive fish and feed heavily on them! It makes a great view from our dolphin cruise big blue boat. Plus, occasionally they will even play 'catch' with their caught fish to teach the juvenile dolphins how to better utilize their sonar and learn to hunt the fish more effectively.
Call us today to book your dolphin tour at (727)393-1947 and get more information on this trip at our website here -> https://www.hubbardsmarina.com/dolphin-watching-cruises/
Tampa bay ferry News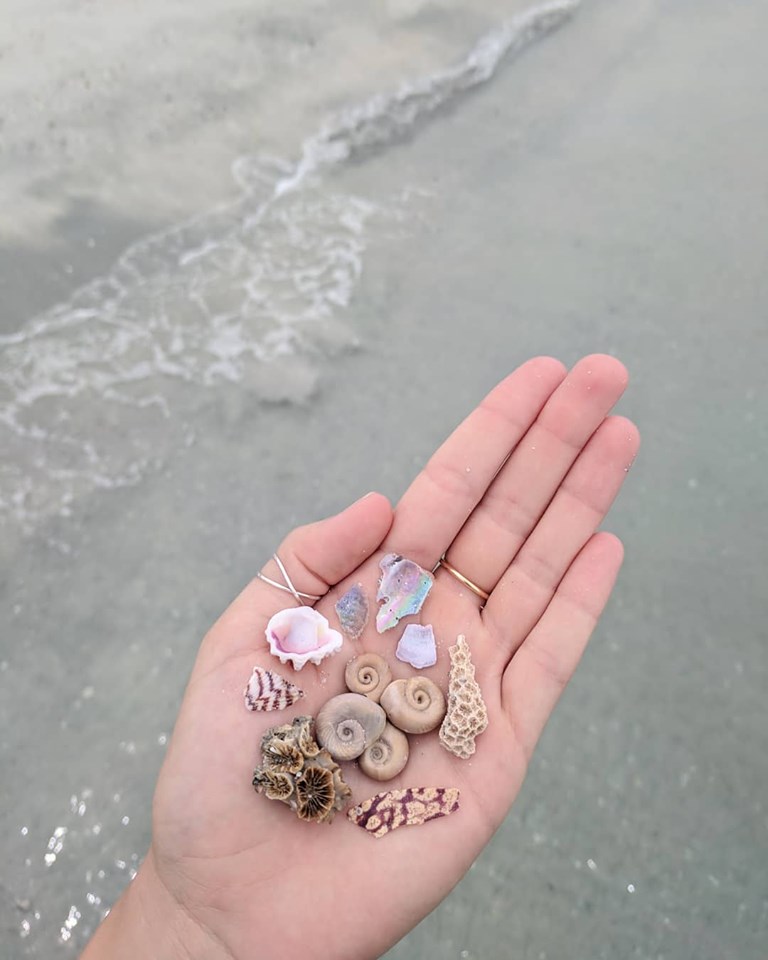 We are seeing lots of dolphins, manatees, sea turtles and even some rays while cruising to and from the islands thanks to the super clear waters we are seeing on the big incoming tides around this new moon phase!
The islands are waiting for you and your family to come visit for the day, it's a great time of year to go out and enjoy the beautiful island paradise! The crowds are dissipating as the kids are going back to school making it even more enjoyable at the islands and making the shells even more bountiful. Plus, the lack of rain as of late has really helped clear up any of the mosquitoes that were around the island paradise!
The Egmont key ferry from Fort De Soto offers 10am and 11am ferry rides to the island daily this time of year, plus on Tuesday, Thursday and Saturday we offer a 2pm ferry ride from Fort De Soto out to Egmont Key Island! You get three hours on the island after around a 20-30 minute ride out and back to the island. Plus, we often see dolphins, seabirds and sometimes even sea turtles on the ride out and back thus the ride time can fluctuate a bit depending on what we spot during the cruise out to your island oasis! For more info on the Egmont key ferry, visit this page of the Hubbard's Marina website – https://www.hubbardsmarina.com/egmont-key-ferry-cruise/
Our Shell key ferry trips are a great way to spend the day and offer more flexible schedules compared to the rigid Egmont key schedule! We offer these trips DAILY from the boat ramp at Fort De Soto County Park and they run at 10am, noon and 2pm and the final return time is 4pm! You have much more flexibility during the shell key trips compared to our Egmont key ferry because you get to choose the time you return to fort de Soto from Shell key! If you're looking for plenty of time on the island and great shelling opportunities then the shell key ferry trip is your best bet! Check out all the information on this special ferry ride at this link – https://www.hubbardsmarina.com/shell-key-ferry/
Regular's club
Hey guys, we have our 2020 clubs starting up around the end of November or Early December. If you are interested in signing up or learning more about our loyalty program that will make it more affordable for you to go fishing even more often then make sure to reach out to Capt Dylan at his email below!
If you are an existing regular's club member make sure to start paying close attention to those special regular's club email newsletters as the announcements start to come about the renewals for the 2020 clubs!
Captain Dylan Hubbard
Vice president and Co-Owner
(727)393-1947 ext. 306
CaptHubbard@HubbardsMarina.com
UPDATED Coupon information
50% off the Dolphin watching nature cruise and eco tour at 1pm, 3pm or 5pm daily! In order to get the discount you can book online or over the phone but you must use the coupon code "fallspecial" to see the discount apply before booking!
OR
50% off the Shell Key ferry trip that runs daily at Fort De Soto's Boat ramp! In order to get the discount you can book online or over the phone but you must use the coupon code "fallspecial" to see the discount apply before booking! (Must have advanced reservations and payment to claim this deal)
Expires August 23rd, 2019
Reservations highly recommended for dolphin trips
Reservations REQUIRED for shell key ferry trip
Discount offer only applies to shell key ferry or dolphin cruise
Discounts cannot be stacked, only works on full fare adult
Cannot be combined with other offers, specials or discounts
MUST USE coupon code "fallspecial"
Must have coupon in hand, or electronically to present
It's grouper week from St Pete Beach to Clearwater beach, come join the Friendly Fisherman to Celebrate this once a year grouper celebration in style with some of their incredible fresh grouper options in their upstairs water front view dining area, or downstairs at their on the water deck and bar!