Fishing report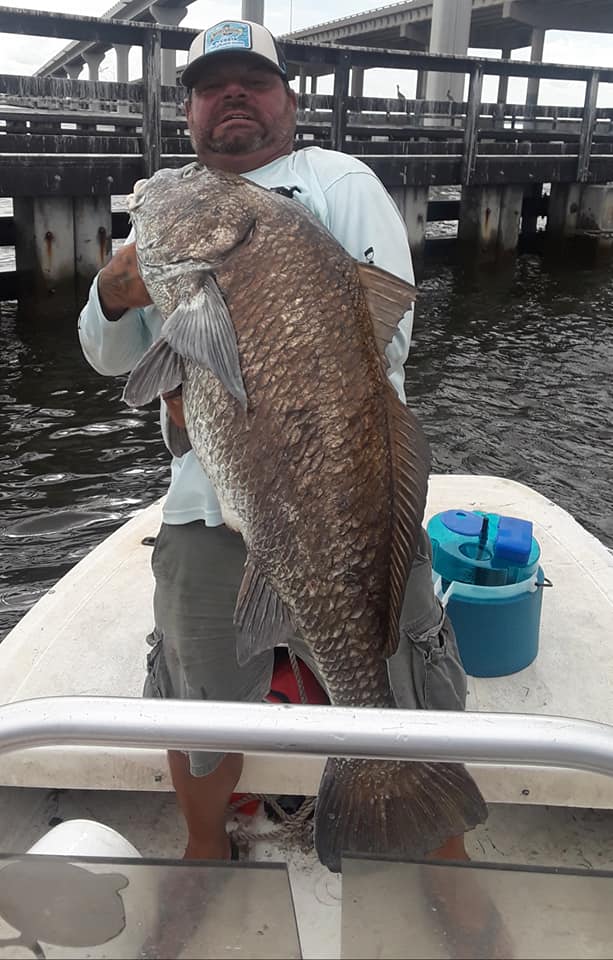 Inshore – This week we had some big schools of breeder redfish found around the shorelines of Tampa Bay with some massive fish being caught off the edges using live or cut dead pinfish for bait. For this type of fishing you cannot chase the fish you got to let them come to you. Often they are working a shoreline or a grass flat and you have to set up ahead of the fish and try and guestimate where the school is heading so you let the fish come to you. If you chase them or try to go right at the school they will disperse and not feed. Often there's other boaters targeting them too that's why it's courteous to go a bit further up in line and get set up there and wait for the fish to move to you. Lately though, the pinfish has been the secret weapon they haven't been wanting any other live baits.  
Big black drum around the bridges inside the bay too, you can see some monsters caught around most any bridge in our area right now with a big live shrimp on the bottom or my favorite method is half a crab for bait on the bottom. These big bruisers live, eat and hangout right on the bottom so you want to keep your bait… you guessed it, on the bottom! Heavier tackle can't hurt to help ensure you are able to pull these large fish away from the structure you're fishing on.  
The snook and tarpon too are stacked around the passes right now. This past week around the lights of the Johns pass bridge the anglers have been tearing up nice sized snook and even some juvenile tarpon. Keep in mind with the tarpon you can't remove them from the water unless they are under 40 inches and even then it's not recommended. However, the snook can come out for a quick picture while in the process of de-hooking the fish then released quickly. Early morning on the outgoing tide seems to get these guys fired up best.  
Keep in mind, most of these game fish like snook, redfish and tarpon are all breeding right now so if you are lucky enough to get a big fish that means exponentially more fish in the future from that breeder you caught. Make sure to take extra care this time of year to get them quickly and safely back into the water and not have them out of the water much time at all and don't handle them with towels or let them flop around on a dry dock, deck or sidewalk. Keep them controlled, get them unhooked and get them back swimming again as soon as possible. 
Lots of the mangrove snapper around the docks, bridges, jetties and rock piles around the bay. Great time to get out there and target these aggressive and fun to catch on lighter tackle snapper. I love using a piece of shrimp or cut green backs for bait with 15-20lb floro and around a 1-2ot hook with a lighter spinning rod with braid and a short floro leader around 4-6ft with the lightest weight possible on the start or end of the tides.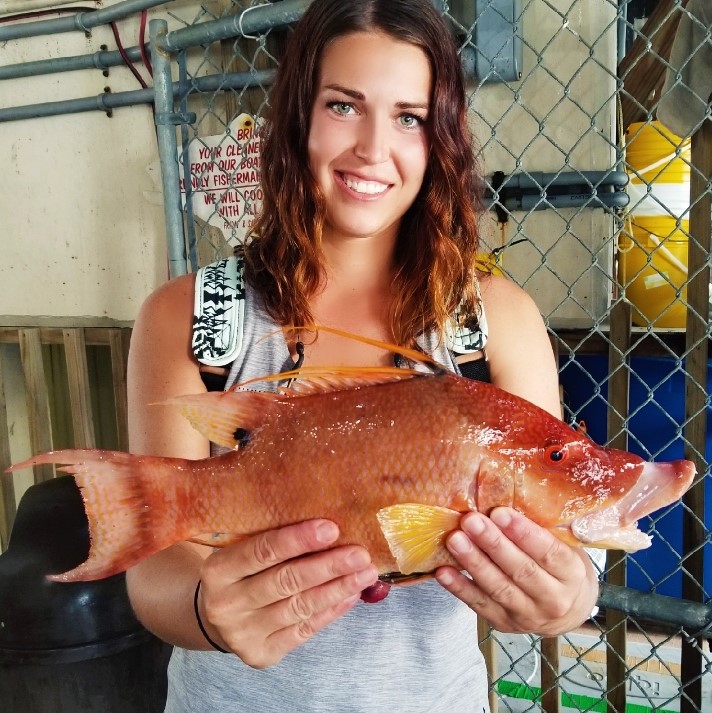 Near shore –  Hogfish bite is slowly picking up we are seeing them more and more often with one of our half days this week pulling in more than a dozen of these unique looking and great eating fish. However, a majority of the ones we are seeing in the area are still fairly small but the bigger fish and better bite is just around the corner as the water continues to cool down for us.  
Plus, while targeting the hogfish were always seeing plenty of those great eating 'grey snapper' or white grunts that are so under rated as table fare. These thing in my opinion, are one of the best eating fish we see out there and they are so easy to catch. Great way to get your kids 'hooked' on their tackle box instead of their xbox!  
The mackerel are returning pretty well to our near shore waters and within a month or so we should be seeing our first few small schoolie sized kingfish of our fall kingfish run depending on the weather. Keep in mind those kingfish love around 73-78 degree water temps and they will be heading back south along our coast as the 'winter' weather approaches and cools down our local waters. This is an exciting time of year for near shore fishing because those kingfish and mackerel make the near shore bottom fishing even more exciting as your bottom fishing and you hear that flat line scream as a kingfish skyrockets out of the water with your stinger rig in it's mouth! Don't forget a flat line the next few weeks near shore or offshore fishing! Trolling the near shore artificial reefs and wrecks is a great way to catch plenty of these aggressive fast moving fish. We love that number one or two planner with a 15-18ft piece of 60lb line between a the back of the planner and your spoon. You can also mix in a few rapala xrap lures into your trolling spread too to keep those kingfish and mackerel excited!  
Red grouper bite near shore has been very hit and miss, out deeper they are biting a lot better but we are finding some around that 100ft mark near shore on the strips of cut squid wing or the live pinfish.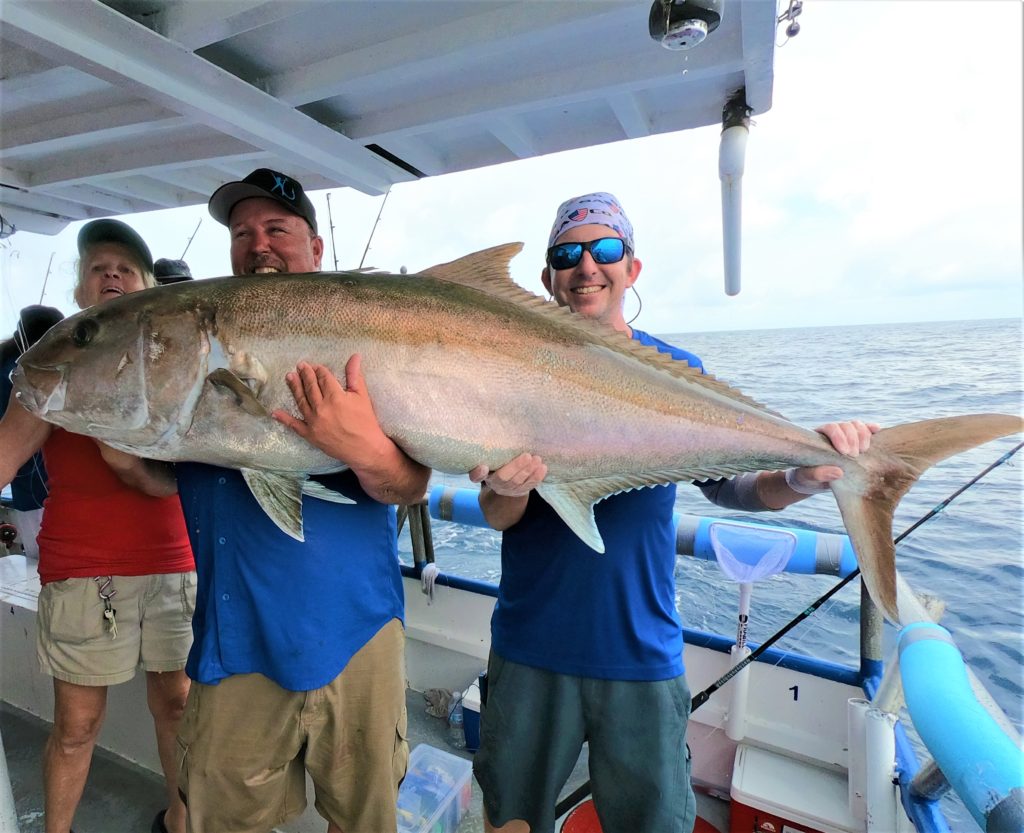 Offshore –  The amberjack season is in full swing now while red snapper are a distant memory! We are seeing some nice jacks around 150-300ft of water while our primary depth is around 200ft of water. We use huge tackle like 100-125lb test and 10-12 ot hooks with the biggest live baits you can find like spadefish, mullet, blue runners, or big knobbed porgies. You can vertical jig for them too but that's a lot like work because the bigger heavier jigs work really well but they can be labor intensive to work consistently for the jacks. We have been catching a few while trolling by our fishing areas with rapala xraps or the nomad design dtx minnows.  
We have been seeing decent gag grouper catches around that 180-200ft mark. Plus, mixed in with the gags we have seen some good action on the scamp grouper too! Red grouper bite has been a little tough offshore but we have been seeing a few mixed in offshore while targeting the gags or mangrove snapper.  
The mangrove snapper bite has been a little hit and miss but we are finding some decent numbers when the current isn't making catching them effectively harder than it already is. Plus we saw some nice mutton this past week as well out there in that deeper water.  
The tuna bite offshore has been going well too seeing those guys on the flat line, vertical jigs and also the trollers too! 
Want to watch Capt Dylan Hubbard's Daily video reports? Check out the Hubbard's Marina YouTube channel and don't forget to SUBSCRIBE! – Hubbard's Marina daily fishing & boating report
Upcoming up at Hubbard's Marina 
AMBERJACK season is now open for three months and were seeing some big ones! Plus, we still have TONS of other great fish to catch too! Jacks opened August first and they will remain open until end of October, Hopefully! PLUS, we have gag grouper season running until end of December if you want to get out for some big grouper action. The gags bite best in October, November and December but we are seeing some good ones currently too. If you join us in the next three months you have a chance for ANYTHING in the gulf besides the red snapper and triggerfish! Join us for a 12 hour extreme, 39 hour, or long range private charter for the amberjack and gag grouper fishing! Call us at (727)393-1947 or book online at -> https://HubbardsMarina.com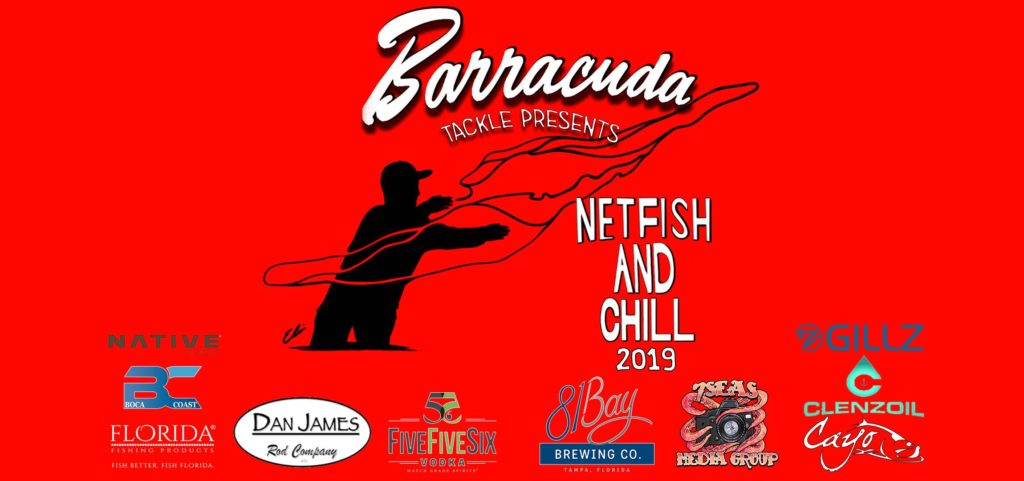 We also have a very special event coming up soon with Barracuda Tackle called 'Net fish and chill' August 21st! This is going to be a great time because the guys at Barracuda tackle don't do anything small. There's going to be free beer and liquor too, plus some food options. PLUS, every half hour there's TONS of prizes to win as well and included in the half hour giveaways will be fishing trips with us at Hubbard's Marina! Check out the event on our website to see more info on what you could win. Capt Dylan Hubbard will be there and tons more local captains and industry people if you'd ever wanted to network with the top local guides this is the event to attend! All the info can be found on the event page -> https://HubbardsMarina.com/Events  
Fox 13's Good Day Tampa Bay show has picked up a fishing segment with Capt Dylan Hubbard Scheduled for every Friday morning starting around 8:15am! These segments will have tons of fishing tips, tricks, updates and more. Please tune into Fox 13 on Friday mornings to watch the show and if you are not local, you can watch it LIVE on their website -> http://www.fox13news.com/live   
Enjoy learning more about fishing? Attended a seminar or watched our LIVE Q&A show Sunday nights but want to see the tips and tricks in action on the boat? We have filmed a mangrove snapper, grouper and red snapper mastery course with Salt Strong and they built me my own private page to give my fishing friends steep discounts on these crazy cool courses… PLUS, you also have the opportunity to become an insider member and join the community with great giveaways, raffles, the strike score tool, spot dissections, tons of free fishing videos and tips for inshore, near shore and offshore and MORE this is a super cool family of anglers and the positivity and openness of anglers is wild in this group… in the community people share what they caught, when the caught it, what tide they caught it, what bait or lure they caught it one and often WHERE they caught it too… you HAVE to check this out if you like fishing: https://SaltStrong.com/Hubbard   
Captain Jack's dolphin corner 
Plenty of the Juvenile sea birds or teenagers around the bird nesting islands right now that have left the nests but are not quite adults yet. These birds are funny to spot around the island still very awkwardly learning how to hang on the island, learning to fly and fish. While still pretty dependent on their parents they can be found around the nesting island with ease and are easy to spot as their feathers and size are a giveaway as the big blue dolphin cruise boat tours the island.  
Dolphins are feeding heavily right now around our back bay waters of Johns Pass in small groups of two to four dolphins as they hunt down the mullet, ladyfish and jack crevalle they can find around the grass flats or mangrove shorelines. They will put on quite a show chasing those fish around the shallows pushing lots of water and splashing around. Then once they catch the fish, they will toss them up in the air and flip them around until they are in position to swallow them head first.  
We have had some very picture perfect sunsets as of late with some gorgeous views as the cloudy weather provides a killer back drop for our beautiful sunset hour. With the sun light reflecting off the clouds and bouncing around the area making some outstanding colorful views for the lucky visitors and locals who join us for our daily sunset cruise that offers FREE beer and wine every night around 7pm.  
Last week we had a big bald eagle fly right past the bow of our dolphin boat holding a nice fat mullet in his talons for a nice meal! This was a great sight to see the bald eagles showing up. As the weather cools up north we have a HUGE influx of these beautiful birds of prey into our area. We look forward to late September each year when our local bald eagle numbers exponentially grow for the 'winter' time.  
Call us today to book your dolphin tour at (727)393-1947 and get more information on this trip at our website here ->  https://www.hubbardsmarina.com/dolphin-watching-cruises/  
Tampa bay ferry News 
This past week we have had very prevailing westerly winds. These winds have brought us some stormy weather from time to time but the west winds and sea have also been bringing us tons of great shells onto the island. Every day with more westerly winds and sea more and more great shells are getting washed onto our beautiful islands that we visit daily with our island ferry rides to shell key and Egmont key island with the Tampa Bay Ferry by Hubbard's Marina from Fort De Soto's county park.  
We are seeing lots of dolphins, manatees, sea turtles and even some rays while cruising to and from the islands thanks to the super clear waters we are seeing on the big incoming tides around this full moon phase!  
The islands are waiting for you and your family to come visit for the day, it's a great time of year to go out and enjoy the beautiful island paradise! The crowds are dissipating as the kids are going back to school making it even more enjoyable at the islands and making the shells even more bountiful. Plus, the lack of rain as of late has really helped clear up any of the mosquitoes that were around the island paradise!  
The Egmont key ferry from Fort De Soto offers 10am and 11am ferry rides to the island daily this time of year, plus on Tuesday, Thursday and Saturday we offer a 2pm ferry ride from Fort De Soto out to Egmont Key Island! You get three hours on the island after around a 20-30 minute ride out and back to the island. Plus, we often see dolphins, seabirds and sometimes even sea turtles on the ride out and back thus the ride time can fluctuate a bit depending on what we spot during the cruise out to your island oasis! For more info on the Egmont key ferry, visit this page of the Hubbard's Marina website – https://www.hubbardsmarina.com/egmont-key-ferry-cruise/   
Our Shell key ferry trips are a great way to spend the day and offer more flexible schedules compared to the rigid Egmont key schedule! We offer these trips DAILY from the boat ramp at Fort De Soto County Park and they run at 10am, noon and 2pm and the final return time is 4pm! You have much more flexibility during the shell key trips compared to our Egmont key ferry because you get to choose the time you return to fort de Soto from Shell key! If you're looking for plenty of time on the island and great shelling opportunities then the shell key ferry trip is your best bet! Check out all the information on this special ferry ride at this link – https://www.hubbardsmarina.com/shell-key-ferry/  
Regular's club 
Hey guys, we have our 2020 clubs starting up around the end of November or Early December. If you are interested in signing up or learning more about our loyalty program that will make it more affordable for you to go fishing even more often then make sure to reach out to Capt Dylan at his email below!  
If you are an existing regular's club member make sure to start paying close attention to those special regular's club email newsletters as the announcements start to come about the renewals for the 2020 clubs!  
Captain Dylan Hubbard 
Vice president and Co-Owner 
(727)393-1947 ext. 306  
CaptHubbard@HubbardsMarina.com  
UPDATED Coupon information 
50% off the Dolphin watching nature cruise and eco tour at 1pm, 3pm or 5pm daily! In order to get the discount you can book online or over the phone but you must use the coupon code "fallspecial" to see the discount apply before booking! 
 
OR  
50% off the Shell Key ferry trip that runs daily at Fort De Soto's Boat ramp! In order to get the discount you can book online or over the phone but you must use the coupon code "fallspecial" to see the discount apply before booking! (Must have advanced reservations and payment to claim this deal)  
Expires August 23rd, 2019  
Reservations highly recommended for dolphin trips 
Reservations REQUIRED for shell key ferry trip 
Discount offer only applies to shell key ferry or dolphin cruise  
Discounts cannot be stacked, only works on full fare adult 
Cannot be combined with other offers, specials or discounts  
MUST USE coupon code "fallspecial" 
Must have coupon in hand, or electronically to present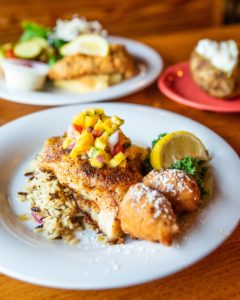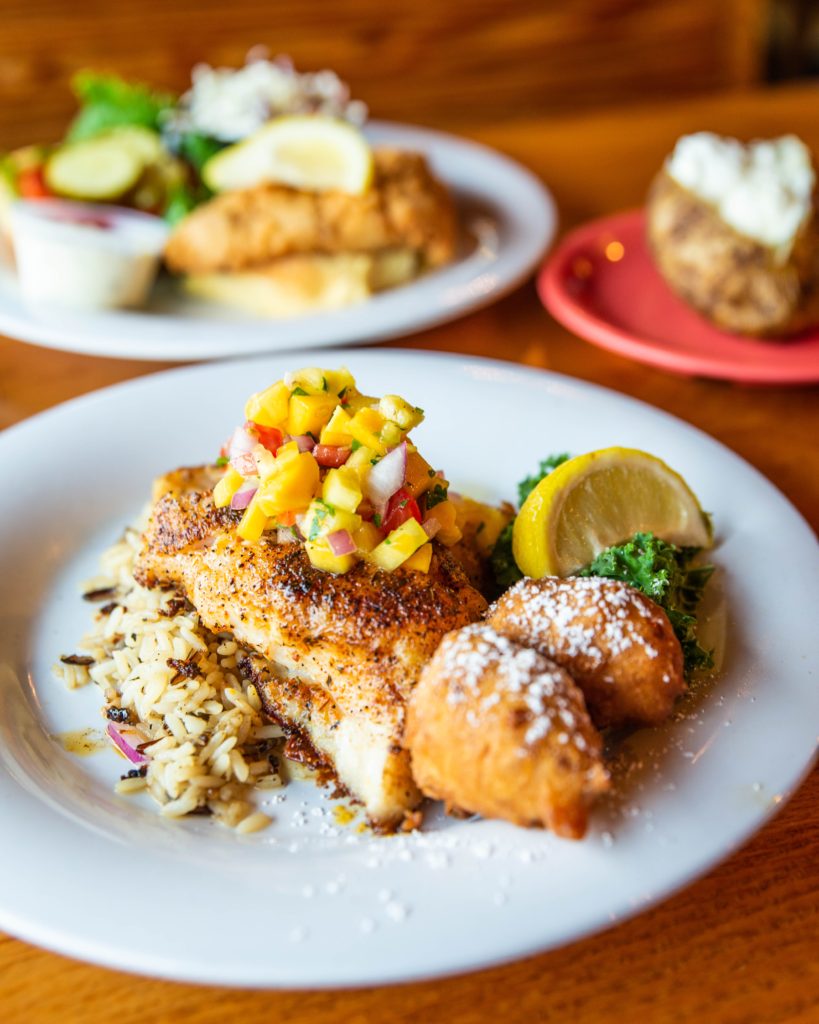 It's grouper week from St Pete Beach to Clearwater beach, come join the Friendly Fisherman to Celebrate this once a year grouper celebration in style with some of their incredible fresh grouper options in their upstairs water front view dining area, or downstairs at their on the water deck and bar!