Boat Layouts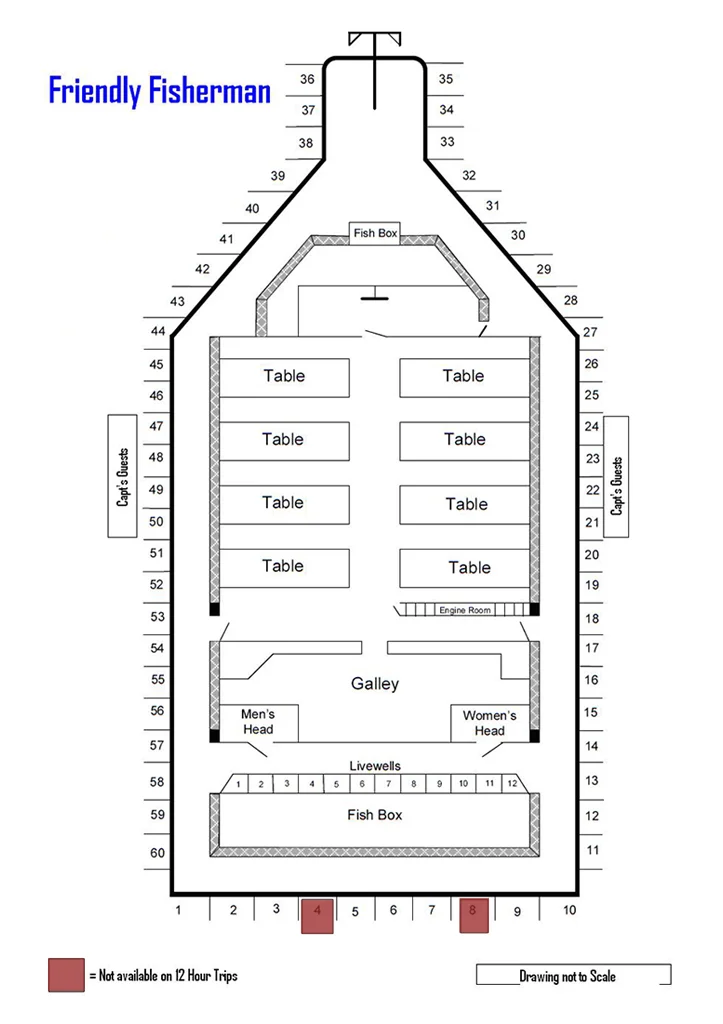 Friendly Fisherman
80ft locally custom built Duckworth hull

The Friendly fisherman is a very large party boat fishing vessel with a single hull design. It normally runs our 5, 10 and 12 hour fishing trips near shore and offshore. The Friendly fisherman offers a spacious air conditioned cabin with comfortable cushioned benches, full galley, 13 community live wells, men and woman's bathrooms, and more!
Great choice for day time fishing trips since it's our faster large party boat offering more fishing time on 10 and 12 hour day trips compared to the larger, stable, slower Florida fisherman 2. Boat can accommodate 1-80 people but up to 70 recommended for 5 hour trips, 60 recommended for 10 hour trips, 50 recommended for 12 hour trips or shark trips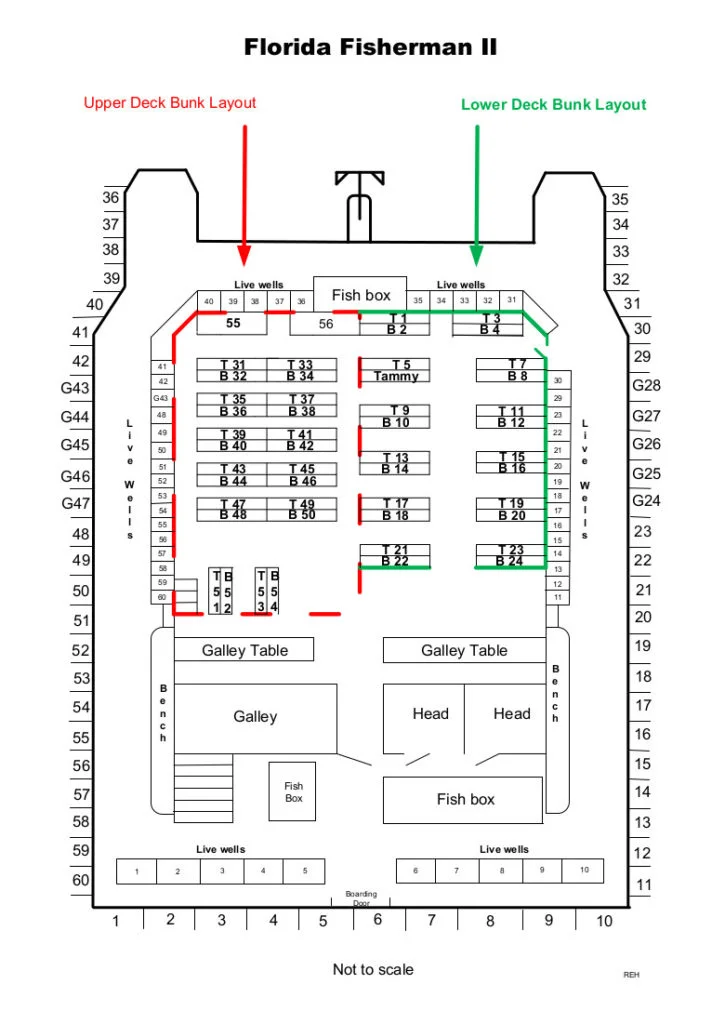 Florida Fisherman II
75 foot custom built Bro Brothers Catamaran Hull
The Florida fisherman two is our largest and most stable party boat that typically runs our 5 hour half days, 39 hour overnight trips, and our 44 hour full moon trips. It can offer a myriad of different trips whether you want to go Near shore, offshore or long range fishing or you could do the ash scatterings, offshore signings, corporate charters, family reunions, or booze cruises.
The boat has a spacious and comfortable air conditioned cabin with cushioned benches, bunks to sleep in, private live wells for up to 50 people, showers, men and women's bathrooms, full galley and more! The Florida Fisherman even has a second story for a great view of the surrounding areas.