Observe florida's wildlife in their natural habitat;
aboard our dolphin watching and eco tour trip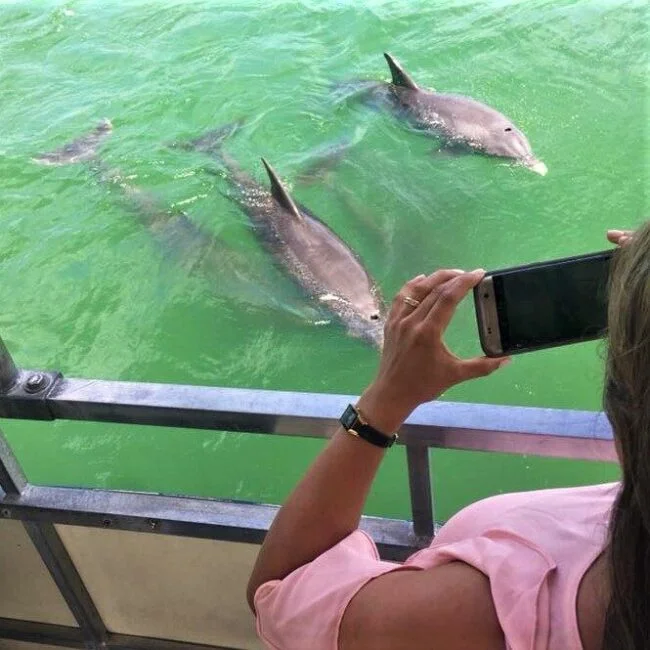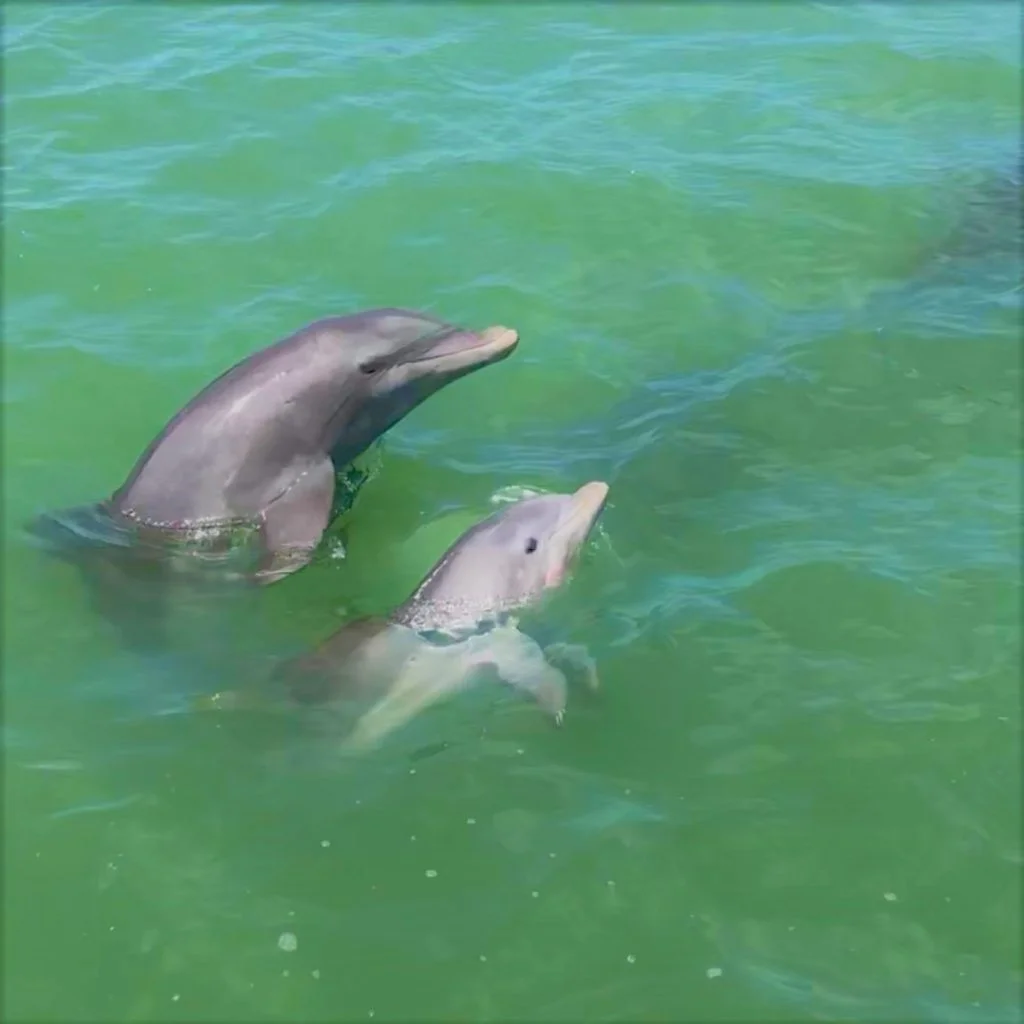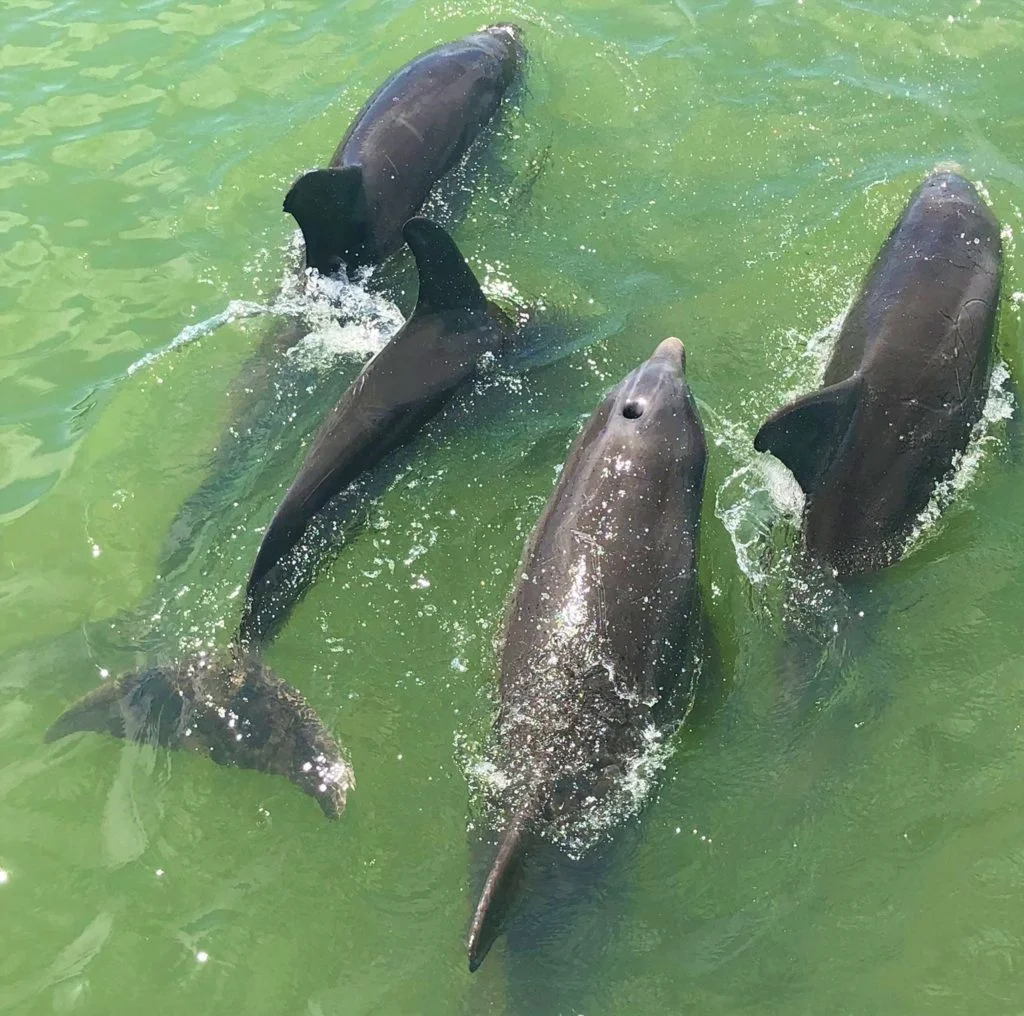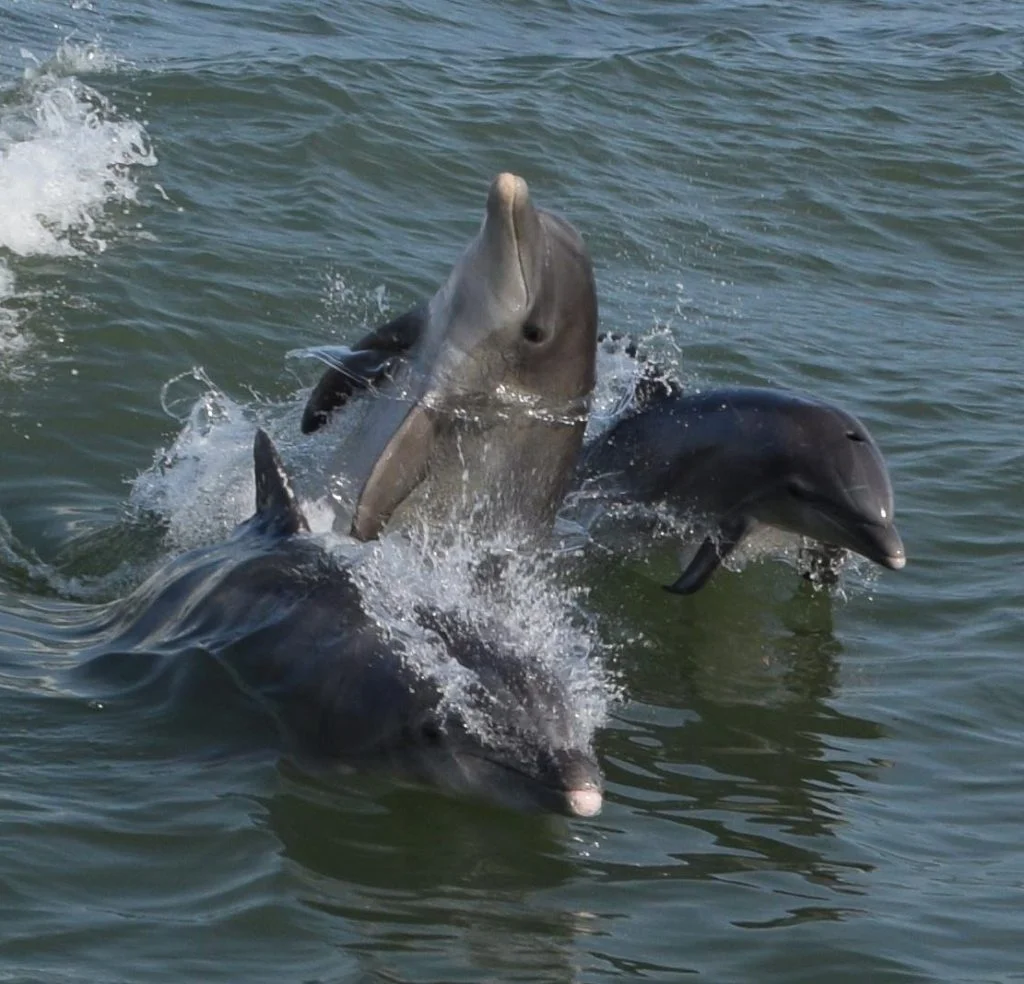 Looking for a unique and unforgettable experience in West Florida? Join us at Hubbard's Marina for a Dolphin Watching Cruise and Nature Eco Tour like no other.
Here are a few reasons why you should book your trip with Hubbard's Marina:
Incredible dolphin sightings: Our Dolphin Watching Cruise and nature eco tour takes you on a journey through the beautiful back waters of Boca Ciega Bay, where you'll have the opportunity to see dolphins up close in their natural habitat.
Informative and fun: All our tours are fully narrated, so you'll learn about the local history, abundant wildlife, ecosystem and even the historic commercial fishing vessels as you cruise through the bay. Our knowledgeable and experienced Crew will help you spot these magnificent creatures and share interesting facts about them.
Safe and Comfortable vessels: Our "Big Blue Boat" is one of the largest, safest, and most stable in the Tampa bay area, so you can sit back, relax, and enjoy the ride. We offer comfortable seating, restrooms, and an onboard snack-bar with a variety of refreshments.
Certified and trusted: Our vessels are U.S. Coast Guard certified, and we have been providing quality tours for over 4 Generations and 94 years. You can trust Hubbard's Marina to provide a safe and enjoyable experience for you and your family.
Eco-friendly tour: Here at Hubbard's Marina, we're committed to protecting the environment and preserving the beauty of our natural local ecosystems. Our Nature Eco Tour is designed to give you an up-close look at the local wildlife while minimizing our impact on the local ecosystem.
Don't miss out on this incredible experience. Book your Dolphin Watching Cruise and Nature Eco Tour with Hubbard's Marina today!
Quick Details:
Duration: 90mins
Departure Times: 1pm, 3pm
Capacity: 76 Passengers ~ Groups larger than 4 require 1 form of payment. NO SPLIT PAYMENTS
Trip Type: Family Friendly (No Smoking Allowed On Trip)
Cruising: Beautiful, calm and protected back bay waters while seeing dolphins perhaps manatees, lots of seabirds, bird nesting island, commercial fishing village, and million dollar homes
DOLPHIN SIGHTINGS GUARANTEED; Plus, we will spot plenty of seabirds like pelicans, egrets, herons, osprey, cormorants, and sometimes bald eagles plus the occasional manatee or sea turtle.
Cancellation Policy: 24 hours notice or more required.
No Call / No Shows – 100% of trip fare.
Cancellations within 24-hours – 50% of trip fare.
Dolphin spotting guarantee
IF THE TRIP DOES NOT SEE DOLPHINS, WE WILL GIVE YOU
ANOTHER CHANCE TO SEE DOLPHINS FOR FREE!