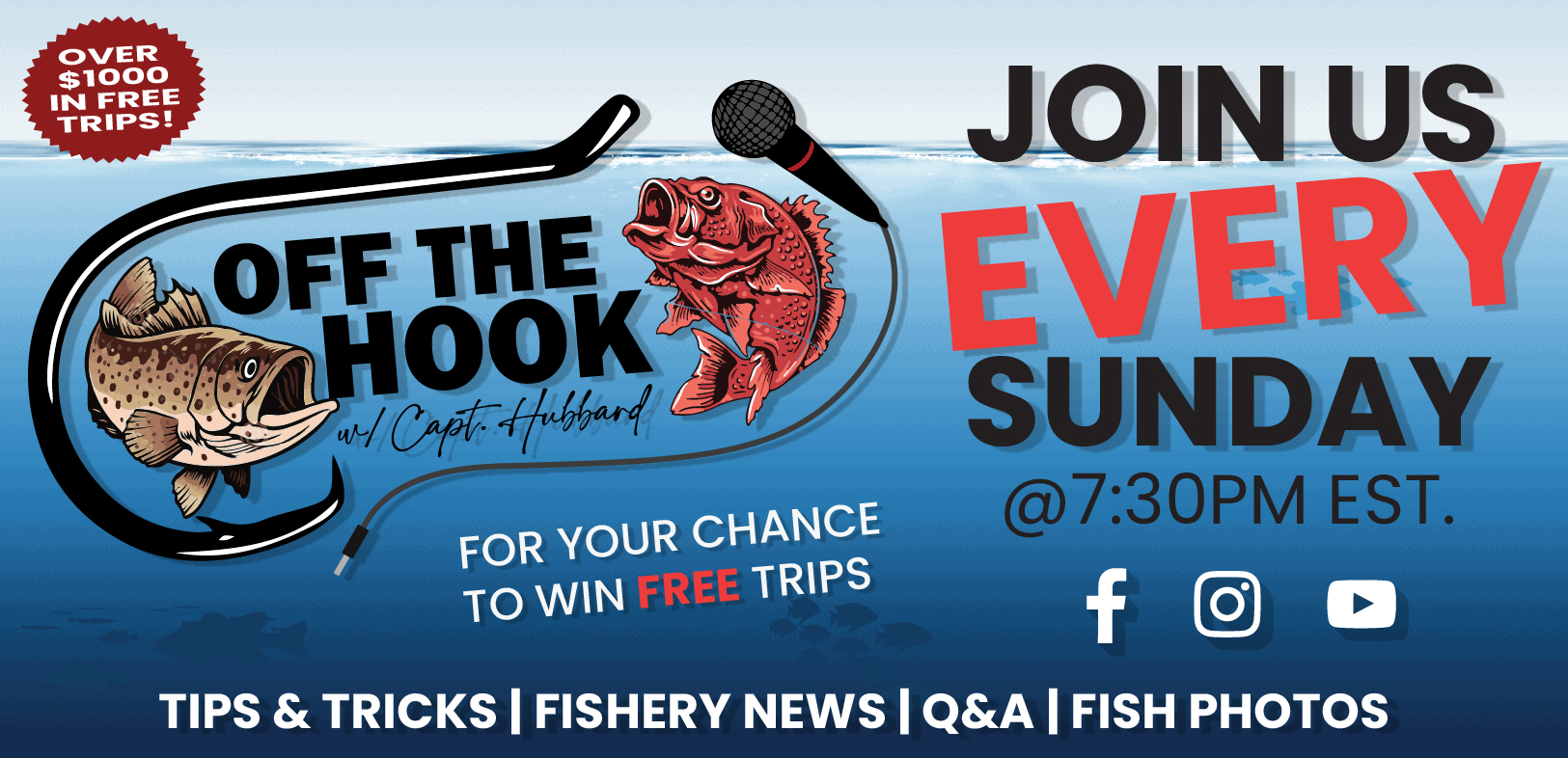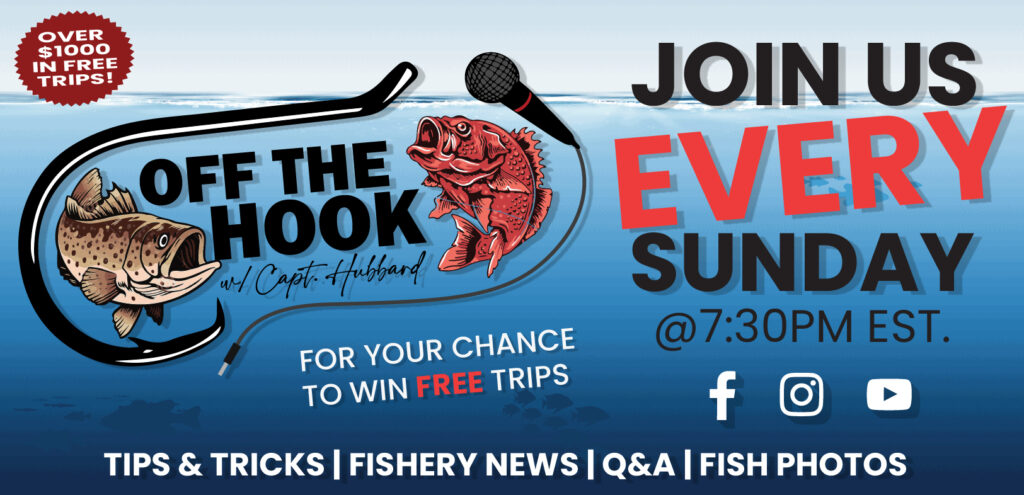 Sunday Nights at 7:30pm est.
Just a reminder to join us Sundays at 7:30pm for Off The Hook w/ Capt. Hubbard!  We'll answer any of your questions that you text in, we also talk about the weather and will  educate you on many different fishing tips and techniques that we know, we also inform you about all of our upcoming trips that we have scheduled and more!

Please Join us EVERY SUNDAY NIGHT at 7:30pm by visiting our YouTube or Facebook!