Want to experience primitive, overnight camping a beautiful pristine barrier Island, shell key preserve?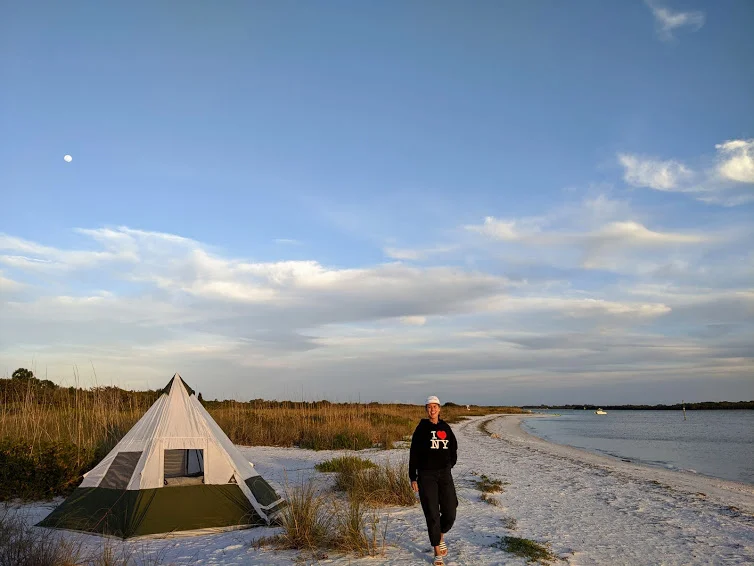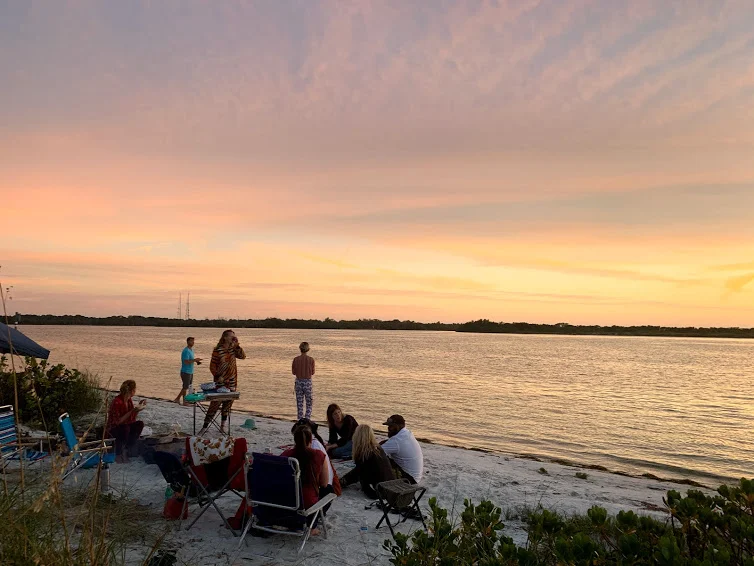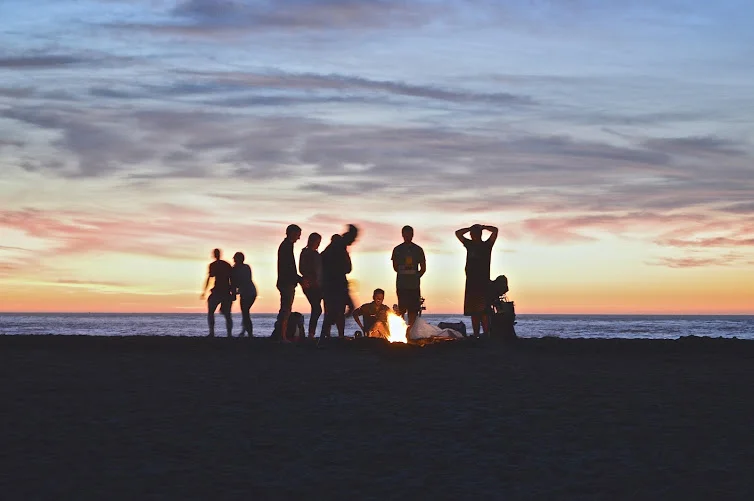 Book your overnight ferry ticket today! We only have three ferry departures per day to take you to the island – so don't miss the boat! Your overnight camper ticket includes your ferry ride out to the island, and your ferry ride back on the date of your choosing! Stay one night, or a few.
How to camp at shell key
Get your overnight ferry ticket

Get your camping permit from Pinellas County HERE – You will need our vessel #DO1271997

Pack your camping gear and get ready for an unforgettable adventure!
Please Note:
We HIGHLY recommend that you reserve your tickets in advance.

Plan to arrive 30 – 45 minutes in advance for check-in and boarding.

This trip departs from the Fort De Soto Boat Ramp. (click here for directions)
Also note, Pinellas County only grants 25 camping permits per day! Unlike Ft. Desoto's 238-site campground, Shell Key is much more private & pristine.

CAMPING CHECKLIST
When Camping on Shell Key, you will be exposed to the elements, we HIGHLY recommend coming prepared with the items listed down below.
Sunscreen, First Aid & bug repellent.

First Aid kit should include

Water and Food

Extra sunglasses, towels and a hat.

Dress for worst case weather

Fully charged Cell Phone

Chairs, tent and bedding.

Toilet Paper, garbage bags & portable toilet.

Sandals or water shoes (see sandspurs!)
PROHIBITED ITEMS / RULES
Alcoholic beverages

Pets

Nudity

Use of Gasoline-powered generators

Littering

Fireworks

NO Camping in other than approved sites

NO Removal of any live animals from the beach

NO Feeding or harassing wildlife

Excessive noise is prohibited

NO camp fires (May 1st – Sept 30)
CAMPING RULES & GUIDELINES
• Camping rules are clearly stated on the permit and are listed below. Campers must abide by these rules at all times. Those who choose to violate the Preserve's rules are at risk of being fined by the Pinellas County Sheriff's Office. Each permittee must indicate that they, and the members of their party, will comply with all rules.
• A "leave no trace" camping ethic is expected at all times from visitors to the Preserve. Access to Shell Key is by watercraft only.
• Alcohol, pets, littering, nudity, fireworks and excessive noise are prohibited at all times in the Preserve.
• Removal of live animals from the beach (sea turtles, sand dollars, conchs, starfish, fiddler crabs, etc.) is prohibited.
• Camping is allowed only in the southern Public Use Area. Within this designated area, there are no defined campsites so visitors are free to select a camping location of their choice. All overnight camping requires a permit issued by the County.
• The policy is no kayaks or paddleboards on the ferry. If you have a blow up paddleboard, that is ok to bring on as long as it's deflated. If you want to use the ferry to transport your gear and some friends to and from the island and have a couple friends paddle your kayaks over from the boat ramp that will work.
• There are no facilities at Shell Key Preserve, and campers are required to bring, use, and remove portable toilets.
• Duration of stay cannot exceed 14 days.
• Permittee is responsible for everyone in their party.
• Permittee must possess photo identification and a valid, signed camping permit while camping.
• Campfires and other open fires are permitted in the designated camping area only from October 1 through April 30. No camp fires allowed from May 1 through September 30. (Due to turtle nesting, $118 fine imposed)
• Do not place glass, cans, nails, and other debris in campfires.
• Grills do not fall under the definition of open fires and are allowed in all public use areas.
• Do not remove or disturb any vegetation.
• Campers must obey all Preserve rules.
• Be considerate of other campers. To report rule violations, contact the Pinellas County Sheriff's Office at (727) 582-6200.