Are You ready for a private fishing adventure of a lifetime...?
Here at Hubbard's Marina, we have been fishing these waters for almost 100 years! While our party boats go out daily, our private charter trips are created to give you and your party a more private style trip, with more focused one on one time with you and our crew.
With every private fishing charter we go out of our way to provide the BEST experience we can for you and your party. Our private fishing charter captains, and crew are experienced and equipped with the best equipment to provide the best opportunity  to catch the fish you and your party wish to target. These trips can be custom-tailored for the type of experience you wish to have on-board our boats.
WHY CHOOSE A PRIVATE CHARTER OVER A HEAD BOAT?
Private Captain and Crew

With a private charter, you will get your own experienced crew. Captain and first mates are available to put you and your guests on the fish. The crew are listening to your feedback, and are ready to teach and help you catch the most fish.

Custom Tailored Trip

Unlike with a head boat that is designed to target certain fish at certain times, a private charter can be custom tailored to what fish you would like to catch, and the time you would like to leave. This will all be discussed during your initial call with our private charter concierges team.

Less People = More Room

Unlike a party boat, a private charter will only have you and your guests on board fishing. Because of this, there will be less people on board and more room to move about the boat and less of a chance of tangles. Our private charter boats can comfortably hold up to 16 people, and unlike most charter boats with a 6 pack license, we can legally take up to 16 people. If you wish to have more than 16 people on board, please check our Large Group Private Charter offerings!

Everything Provided

Even though we provide most tackle and rods on board our head boat trips, they come at an additional cost. With a private charter, we provide everything needed for the length of the trip.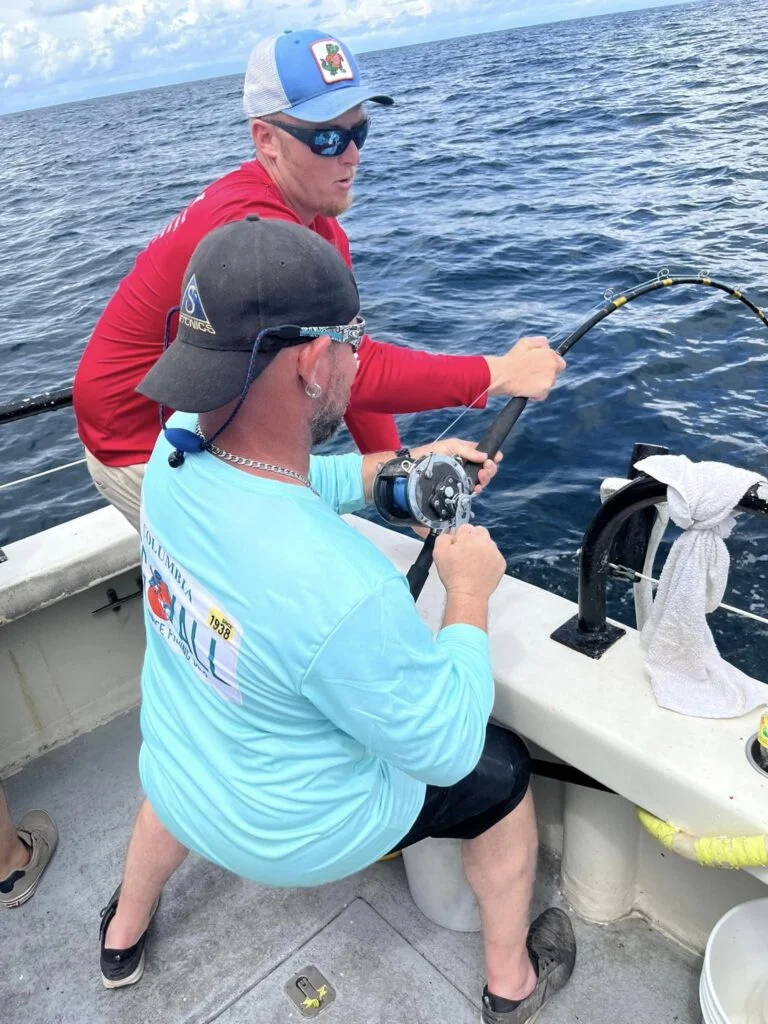 PRIVATE FISHING CHARTERS WE OFFER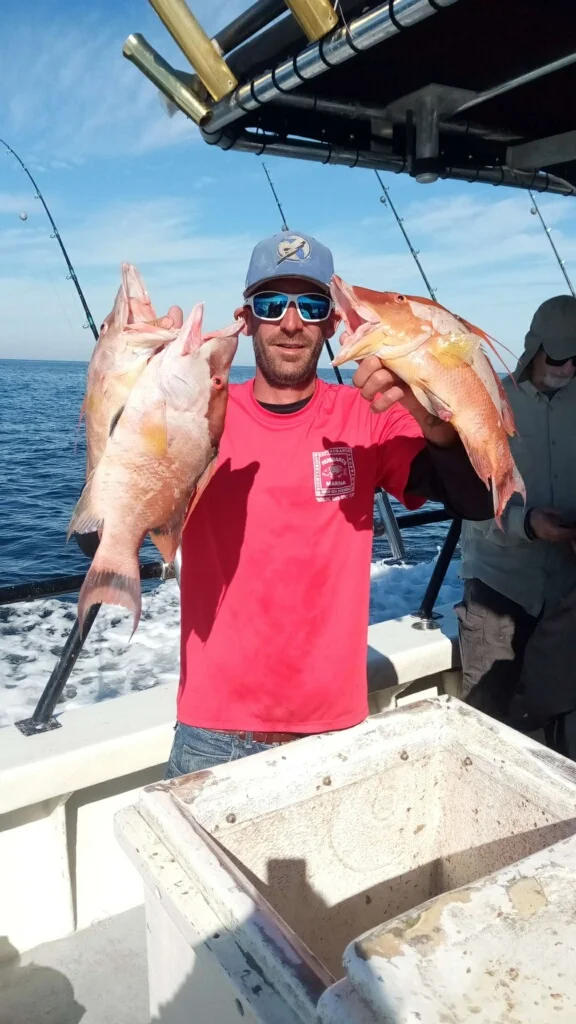 Trips IncludE: 5,6,8,10, and 12 hour trips
Here at Hubbard's Marina we consider near-shore to be any water off the beaches to around 20 miles offshore, or 100ft of water. These waters are where we have been fishing since 1928. In these waters, we have thousands of points of interest to fish and have confidence in our ability to catch a lot of fish in these waters. With a private charter in the near-shore waters we can get out to these depths relatively quickly; typically within an hour or so of ride time, giving you the longest amount of fishing time during your charter. During the times when the kingfish are running, these are also the waters that we will be trolling for kingfish in as well.
Fish you can expect to catch
Snapper Species (Grey, Mangrove, Hog)
Grouper Species (Gag, Red, Scamp)
Porgies
Black Seabass
Kingfish & Mackeral (when in season)
The Hub (Recommended and Cheapest)
The Flying Hub II
Florida Fisherman (Large Groups)
Friendly Fisherman (Largest Groups)
Trips include: 5,6,8,10,12 hour and custom trips
Here at Hubbard's Marina, Offshore Fishing means anything deeper than 100 feet of water, or past 20 miles. These are our bread and butter. We love getting customers into the deepest waters for truly trophy sized fish! Having run offshore fishing trips over 50 years, we have some super secret fishing spots that will bring up the biggest offshore fish. If your goal is to catch trophy sized grouper, massive mangrove and Red Snapper (when in season) then one of these trips are what you want to book! We also offer specialty trips offshore including Slow Pitch Jigging, deep drop, and long range trips.  A private charter fishing trip to the deepest waters we fish is the BEST TRIP we can offer to any of our customers.
Fish you can expect to catch
Trophy Size Snapper Species (Yellowtail, Mangrove, Vermillion)
Trophy Size Grouper Species (Gag, Red, Scamp)
Red Snapper (when in season)
Amberjack
Trigger Fish
Hogfish
Kingfish & Mackeral (when in season)
The Flying Hub II (Recommended)
Florida Fisherman (Large Groups)
Friendly Fisherman (Largest Groups)