Mangrove Snapper Fishing in Tampa Bay
This trip specifically targets Mangrove Snappers, which is best known for its light and flaky meat, making it an anglers choice for a delicious meal! Whether you bake them, fry them or broil them, they are delicious!  The larger snappers can really put up a fight with their broom like tail and powerful bodies, making them a fun fish to catch.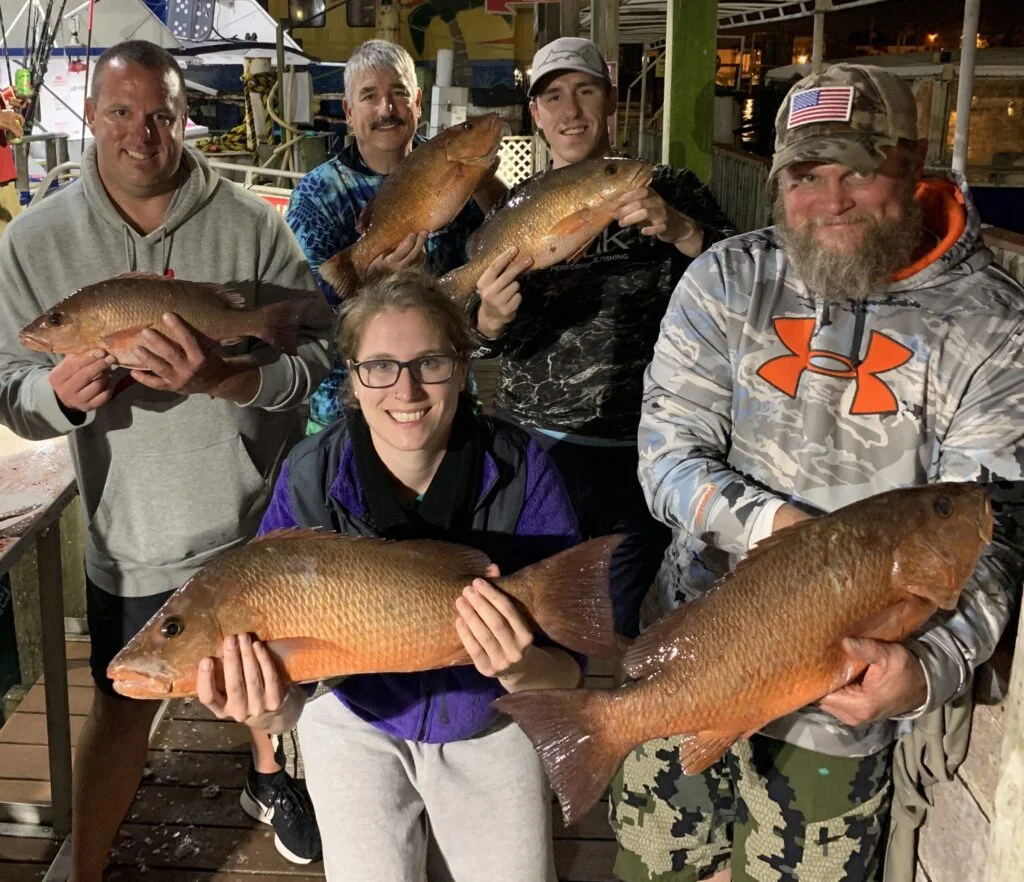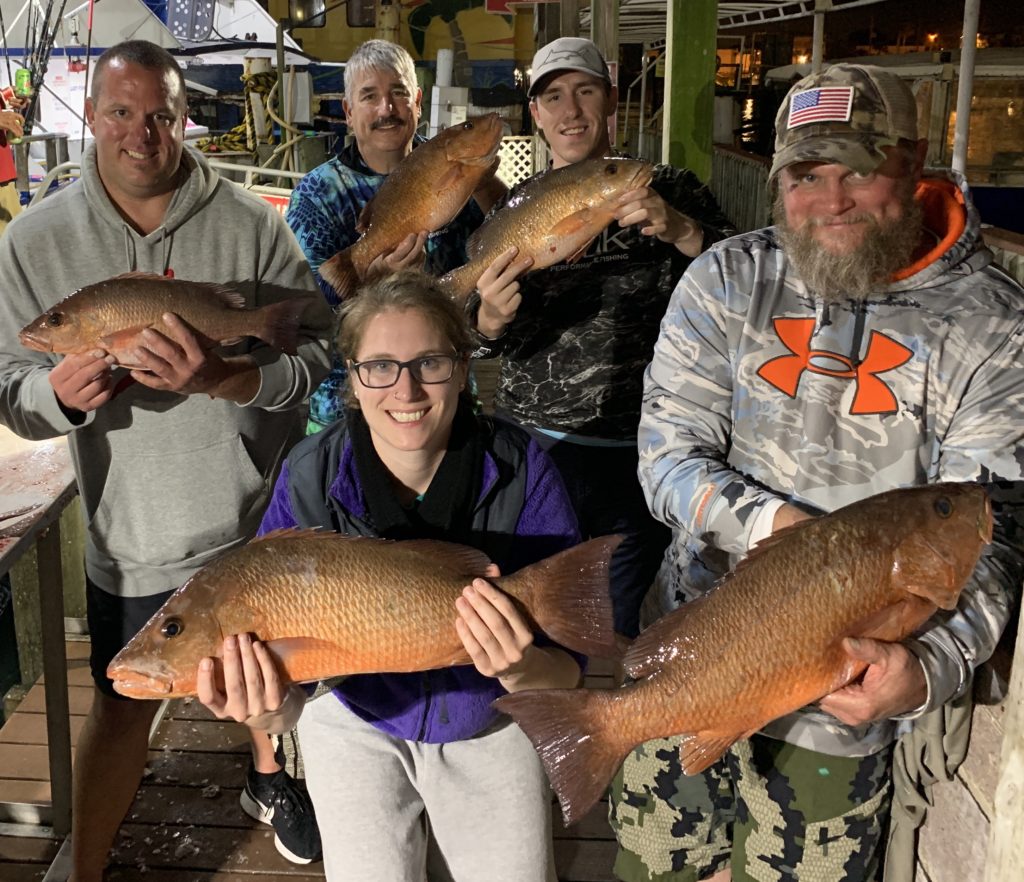 The 12 hour night snapper trip departs Hubbard's Marina located inside Beautiful John's Pass, Madeira Beach Florida around 7pm on a Friday, and returns to dock at 7am on Saturday. We travel 25-35 miles offshore and fish in approx. 60-120 ft. of water targeting primarily large mangrove snappers with plenty of vermillion snapper, porgies, and yellow tail snapper being caught as well. During Gag Grouper season, you do have a chance at catching them, but the hog snapper (hogfish) and red grouper tend to not bite at night making it rare to catch one. 
This trip DOES NOT go deep enough or far enough to catch red snapper or amberjacks, if you want to target American Red Snapper, we would suggest a 12 Hour Extreme or longer range trip. 
Mangrove Snapper tend to be one of the harder fish species to catch. They bite fast and aggressively so you will have to be quick to set the hook, but once you do… prepare for one of our favorite species to catch.  An easier way to make sure you can catch these super smart fish is by using a Double Snell Hook, If you don't know how to double snell the mates can teach you on the way out or you can also watch the video by clicking here. 
Quick Details
Cancellation Policy: 48 hours notice or more required.
No Call / No Shows – 100% of trip fare.
Cancellations within 48-hours – 50% of trip fare.