41 Foot Custom Built Morgan Hull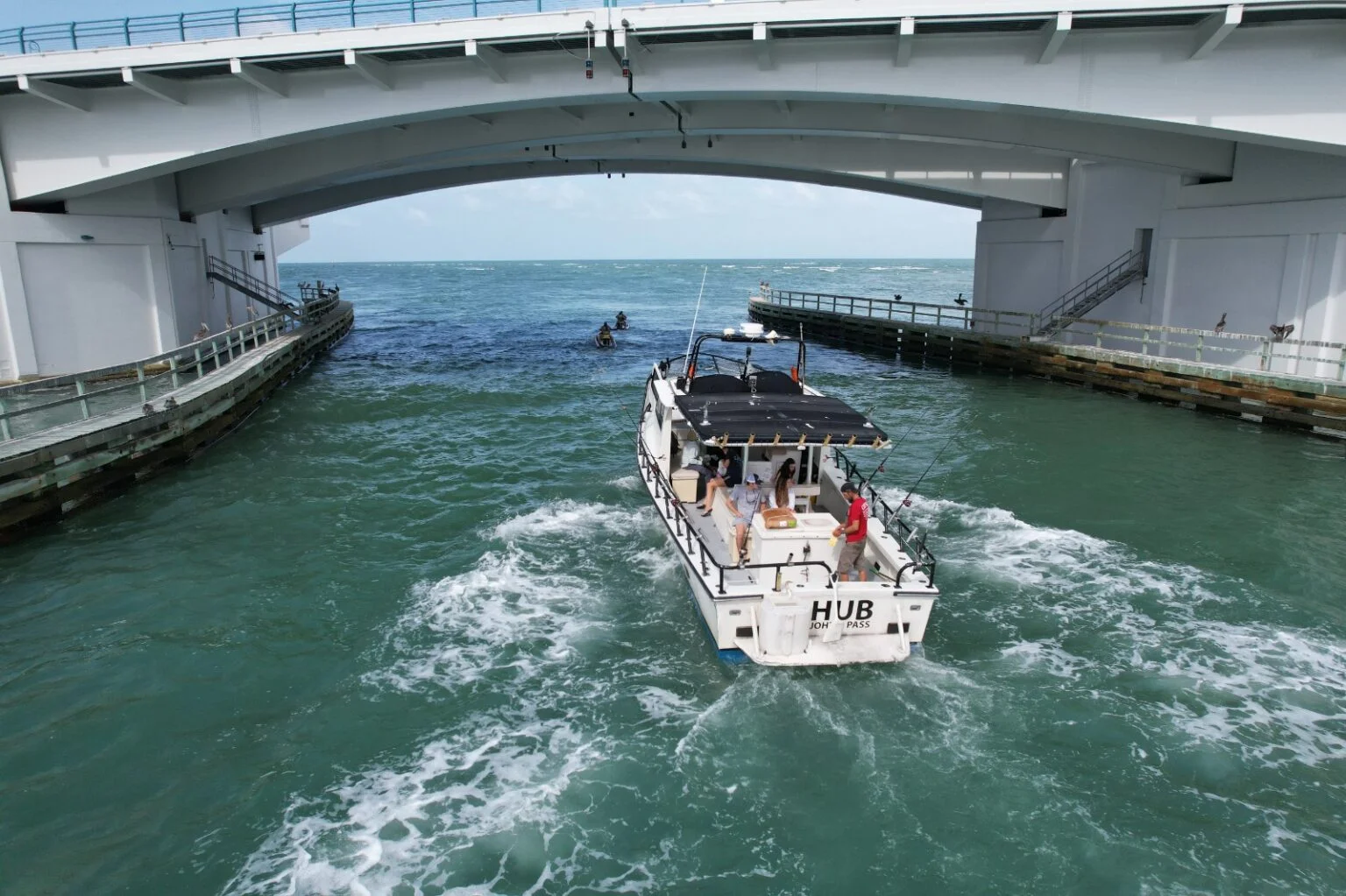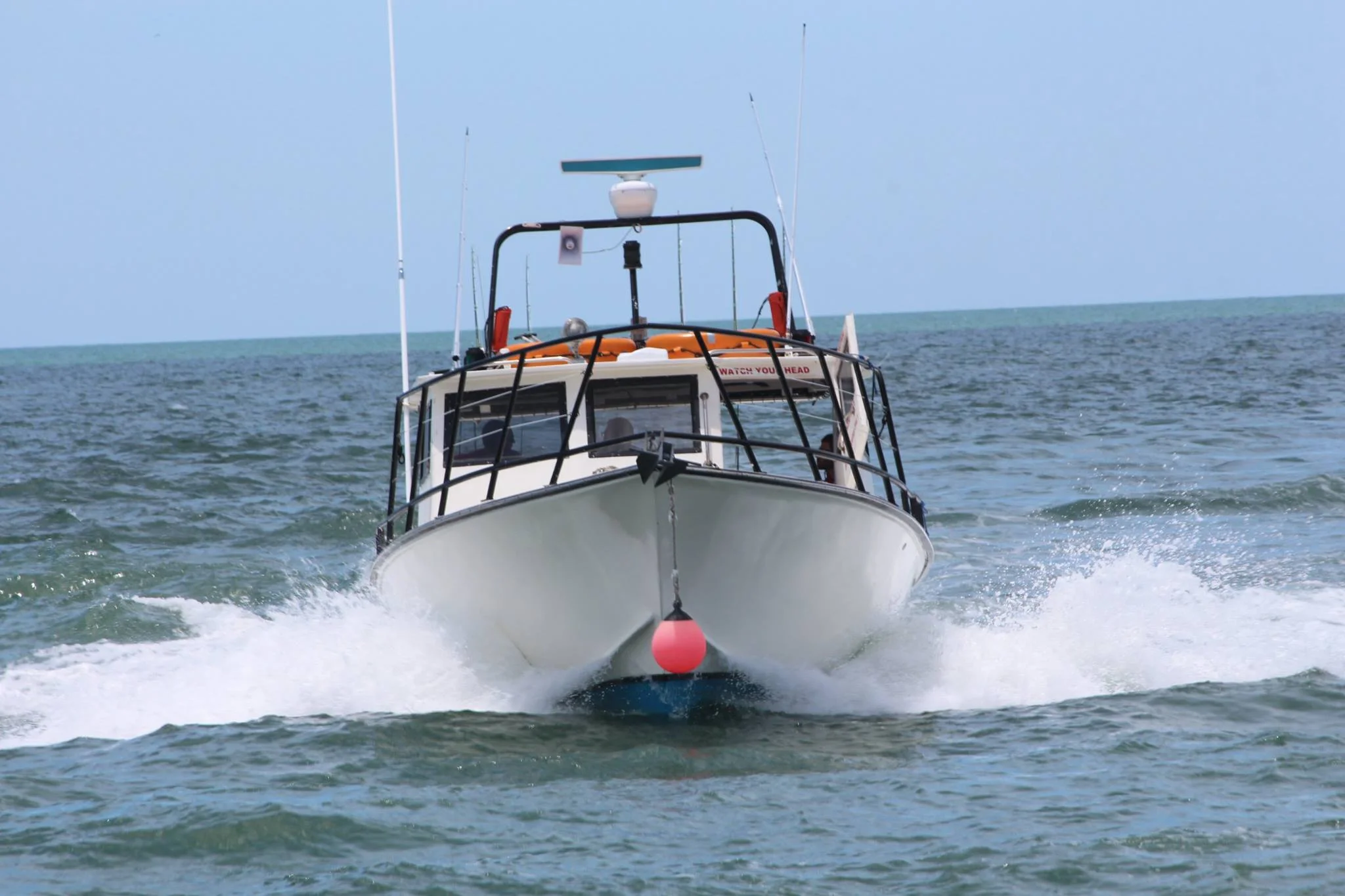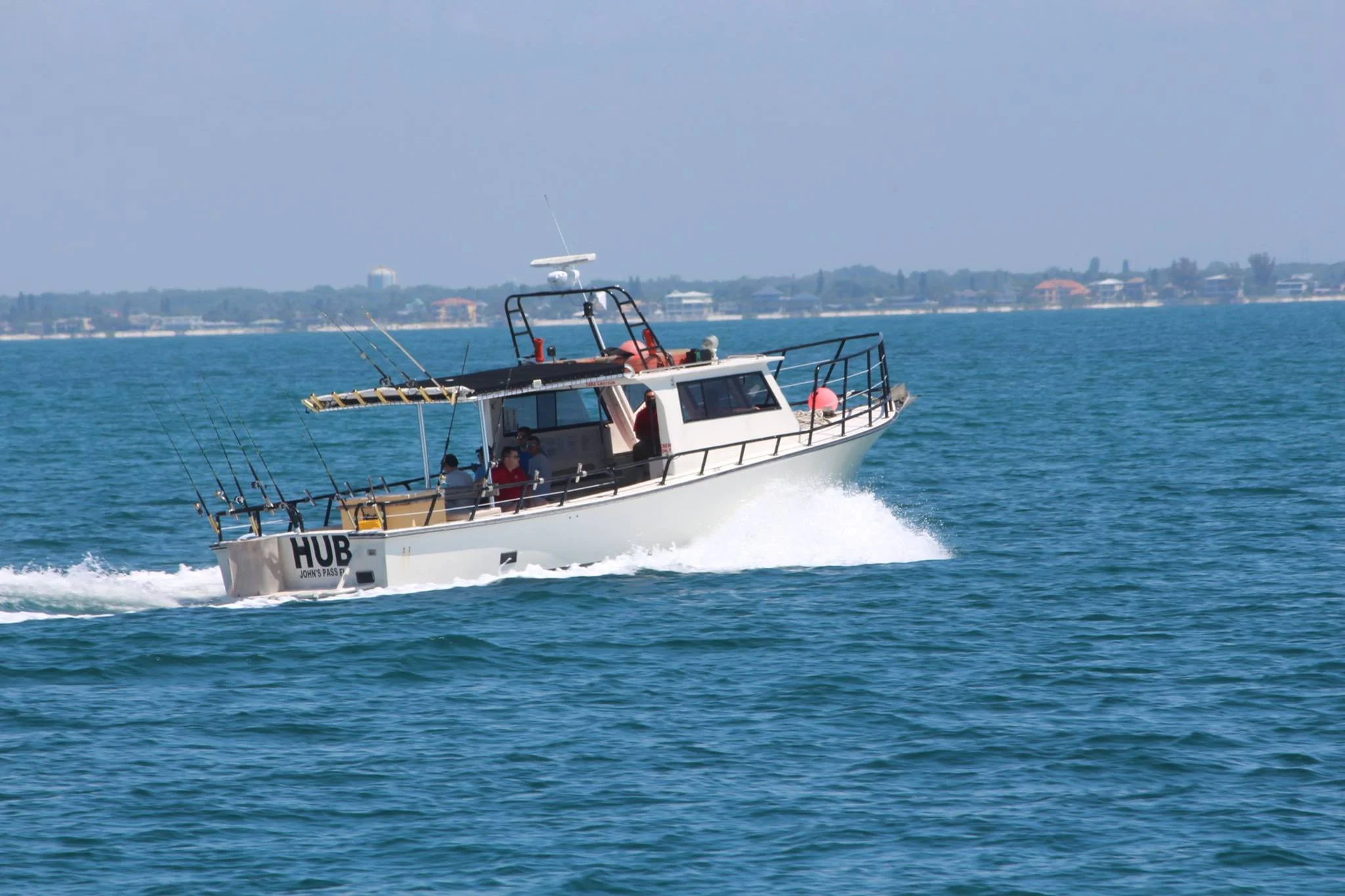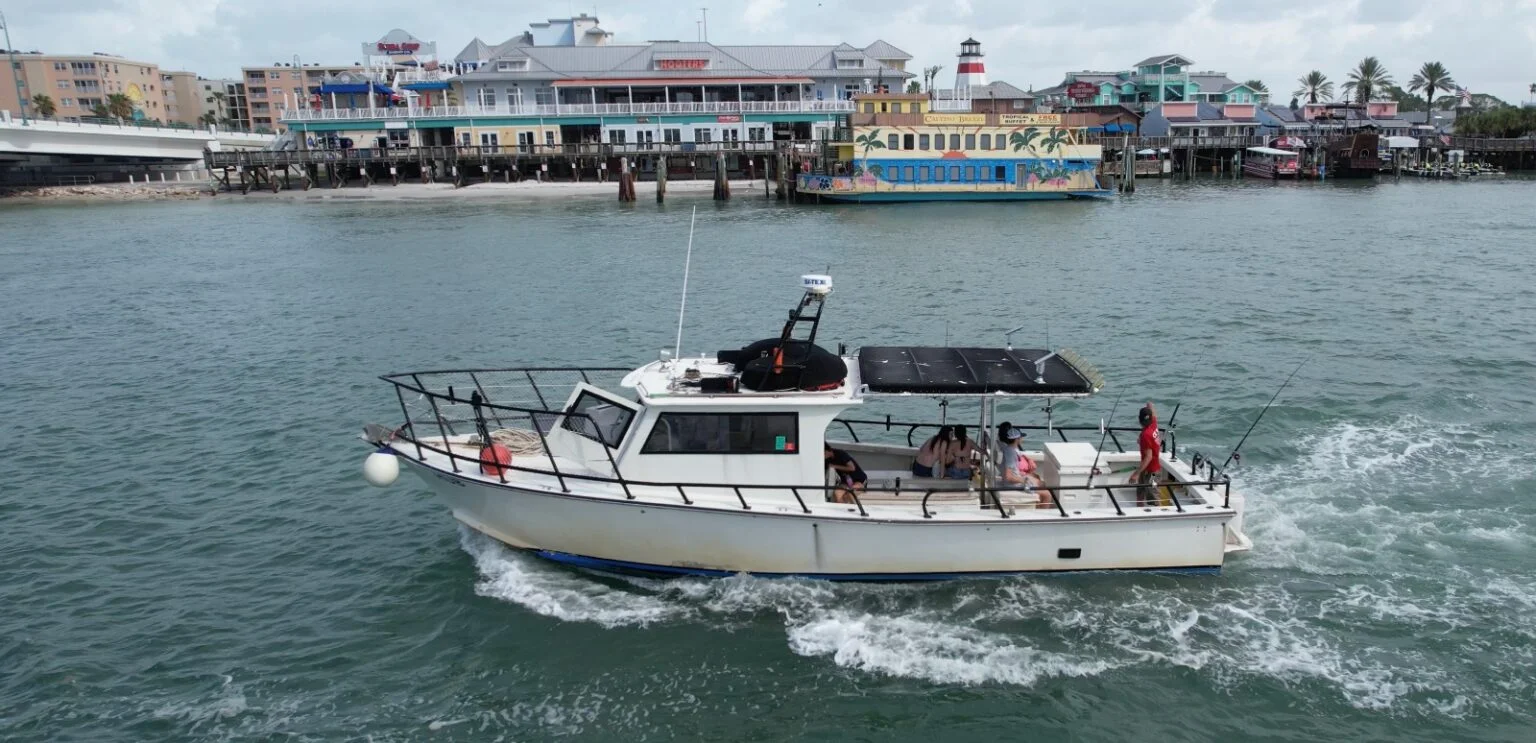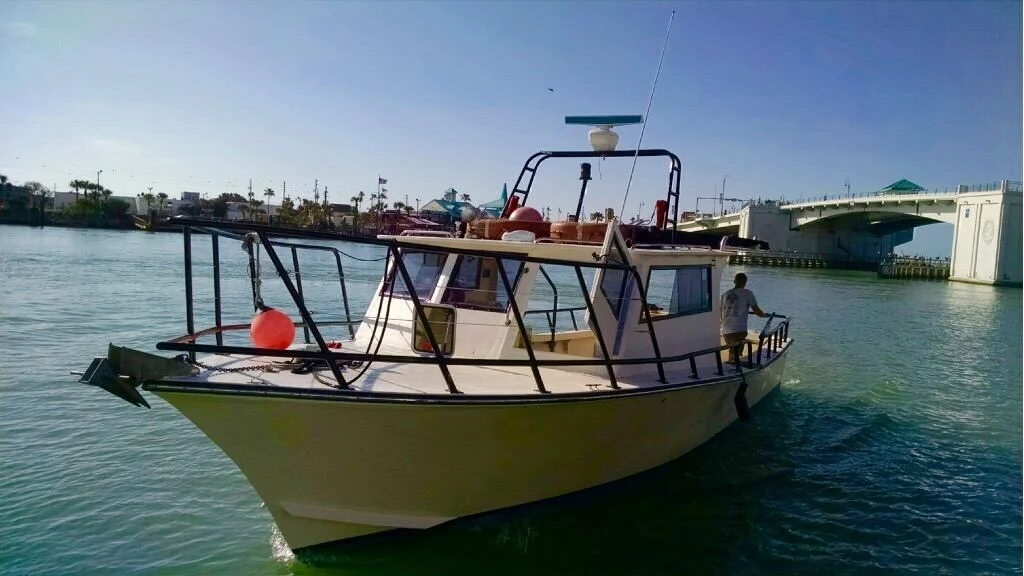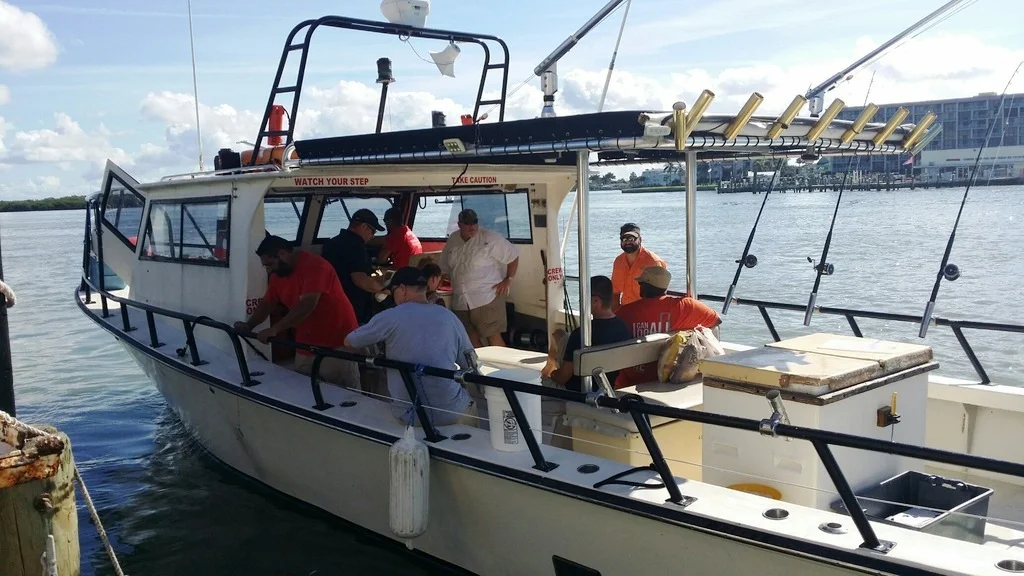 The 41-foot HUB was custom-built from the Hull up by Captain Mark Hubbard. Originally built for offshore crabbing, Capt. Mark Hubbard built the deck to withstand heavy loads of crab traps. This reinforced deck of the HUB gives it a very sturdy low center of gravity making this boat our most stable and large private charter boat for up to 14 passengers.
The Hub has plenty of comfortable seating inside its covered cabin. The boat does not have a fully enclosed air conditioned cabin but was set up by Florida natives that know how to ensure a great cool breeze which flows through the cabin unimpeded. The back deck of the HUB is also covered allowing for fishing in the comfort of shade which is a welcomed relief in the hot Florida summers. This boat also has a head/bathroom below deck. This boat offers a very comfortable platform for a day of fishing up to 20 miles from shore.
*Price shown includes 18% Gratuity for the Capt. and Crew to split.*
Price includes: Bottled Waters, Rods, Reels, Tackle, Cut Bait, and Fish Cleaning.
50% deposit required to lock in trip
Trip Length
2 Hour Ash Scattering/Memorial

[1-14passengers] 3 Miles Offshore

$590
¼ Day 3 Hour
[1-6 passengers] Nearshore Fishing, Trolling, Sharking | up to 5 Miles Offshore
$700
1/2 Day 5 Hour 
[1-6 passengers] 5-15 Miles Offshore
$950
[7-14 passengers] 5-15 Miles Offshore
$1150
6 Hour
[1-6 passengers] 5-15 Miles Offshore
$1050
[7-14 passengers] 5-15 Miles Offshore
$1250
Full Day 8 Hour
[1-6 passengers] 15-20 Miles Offshore
$1350
[7-14 passengers] 15-20 Miles Offshore
$1550
All Day 10 Hour
[1-6 passengers] 20-30 Miles Offshore
$1550
[7-14 passengers] 20 Miles Offshore Max
$1750
12 Hour
[1-6 passengers] 30-40 Miles Offshore
$1750
[7-14 passengers] 20 Miles Offshore Max
$1950