A great option for those anglers who want more time fishing!
Ready for some offshore fishing fun out of Madeira beach, Florida with us at Hubbard's Marina? Our Ten hour all day is a great option for those anglers who want more than a half day but who aren't ready to commit to a long range specialty trip. This trip is around 6-7 hours fishing time 15-25 miles from shore.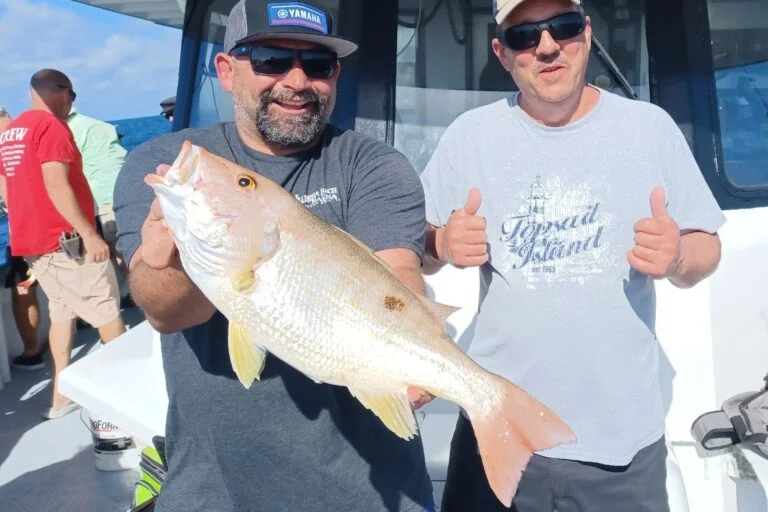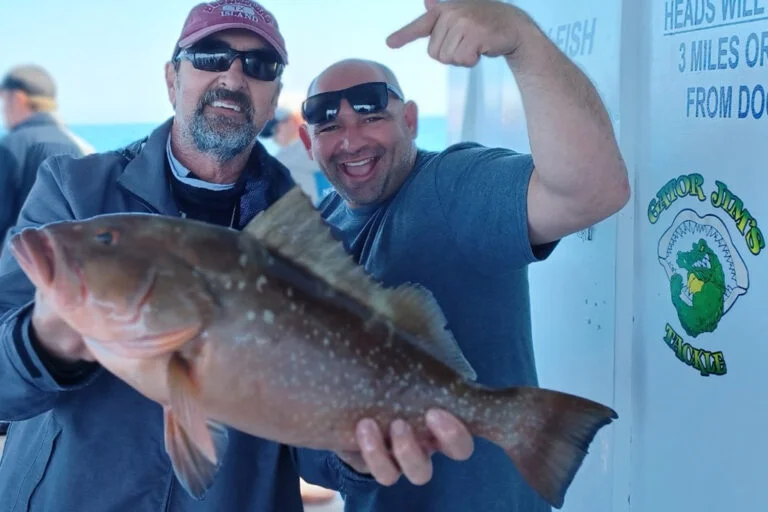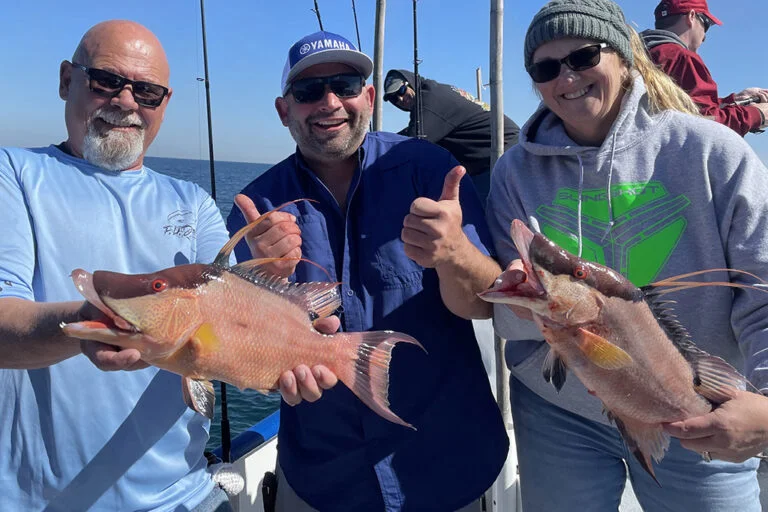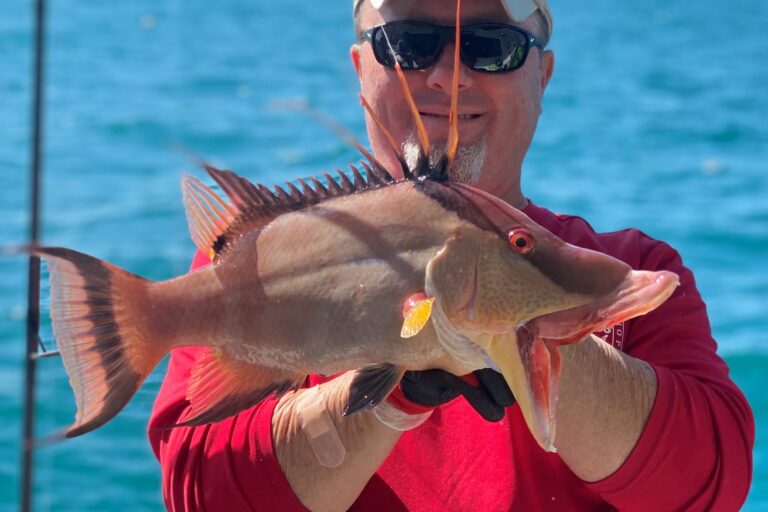 This ten hour all day party boat offshore fishing trip out of Johns Pass Madeira beach in central west Florida is a great option for any sized group. You can come by yourself, with the family, with a few friends or bring the whole office since the boat can accommodate just a few or as many as sixty people. However, we limit the amount of people who can go on these trips since we don't ever want to over fill or pack a trip and hinder someone's experience. The boat you go out on for this ten hour all day deep sea fishing trip is the Friendly fisherman, this boat is licensed for 110 passengers and has approximately 80 rod holders on board but we only allow up to 60 anglers to join us for these ten hour all day offshore fishing adventures to keep the quality of the trip high and ensure a wonderful experience for all those on board. Most days throughout most of the year were only about forty to fifty percent filled, but if you are joining us during spring break, a holiday season, or peak season in the summer then our trips become more and more filled. However, Tuesday and Thursday trips are always less full than the more popular Sunday 10 hour all day deep sea fishing trips. Due to this, we always like to recommend the Tuesday or Thursday options to guests looking for a trip with a lighter load or you can always opt to book your very own private charter then that would guarantee it's only you and your group on a private boat with a private captain and crew who are there waiting on you and helping you out one on one. However, aboard this ten hour all day party boat trip again we never over load the boat and our two crew and captain work very hard to ensure every guest on board gets plenty of assistance and guidance and they walk the deck the entire trip to ensure everyone has the help they need to be successful and have an enjoyable experience while on the water with us at Hubbard's Marina.
Please Note:
We HIGHLY recommend that you reserve your tickets in advance.

Plan to arrive 45 – 60 minutes in advance for check-in and boarding.

This trip depart from the dock at John's Pass in Madeira Beach FL. (click here for directions)
Cancellation Policy: 48 hours notice or more required. No Call / No Shows – 100% of trip fare. Cancellations within 48-hours – 50% of trip fare.