JOIN US FOR A 5 HOUR TROPHY SHARK TRIP!
We run shark fishing charters all year. With over 94 years of local fishing experience, our captains have the skill and knowledge to provide you a shark fishing adventure of a lifetime! Are you interested in privately chartering the whole boat for you or your group? Contact us at 727-393-1947. 
At Hubbard's Marina we have three types of shark trips:
Friday

 nights around the moon phases we have special trophy shark trips that only allow 8 anglers. These also run spring-fall. These trips are the highest quality public trip for sharks. We only bring out the big tackle and it's a serious shark fishing experience.

We have 

shark fishing private charters

 available all year round. This would enable you to go out on a trip like we explained in #2 but the difference would be you and your group are the only anglers on board while our captain and crew did everything in their power to get you hooked into a monster shark!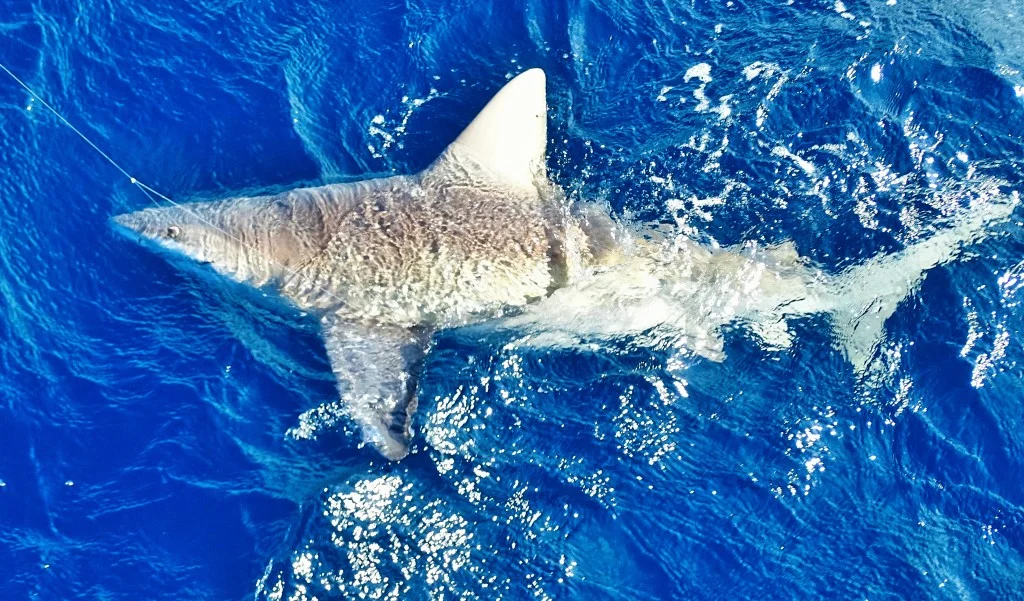 What can you keep to eat? Well most shark species are highly regulated so most of what we catch isn't able to be kept.  Also the goliath grouper we catch aren't even allowed to be taken out of the water.  Most of the time we take a bunch of photos and release what is caught.  If the shark is manageable we will bring it on board for photos before its release.  This is NOT the trip to bring home a ton of meat, this is more of a trophy hunt and at the end you release the trophy to fight another day.  There are some shark species that are legal to keep if they are the appropriate size but we don't encourage the harvest of these apex predators.  We will discuss this further on board the boat as well.  However, as the paying guests, if you catch something legal and in season it's ultimately your call if you'd like to keep it or not despite our desire to catch and release these apex predators. 
NO TACKLE NEEDED because we supply heavy shark gear.  We supply the tackle and would like you guys not to worry about it because in order to catch the sharks and Goliath groupers the most efficient way possible we will chum heavily and have only a few big rods out, and when we say big we mean 9ot or better with 150lb test and 275-400lb cable leader.  Each group is assigned one of these big shark rods. When a shark hits your group's rod the captain and crew will set the hook and pass it off to whoever the group wants to fight it first.
Often, the sharks are so big the entire group and maybe everyone on the boat has to help wrestle the shark to the boat in a team effort.
PLEASE NOTE:
We HIGHLY recommend that you reserve your tickets in advance.

Plan to arrive 45 – 60 minutes in advance for check-in and boarding.

This trip departs from Hubbard's Marina at John's Pass in Madeira Beach FL. (click here for directions)
Quick Details:
Cancellation Policy: 48 hours notice or more required.
No Call / No Shows – 100% of trip fare.
Cancellations within 48-hours – 50% of trip fare.