Fishing report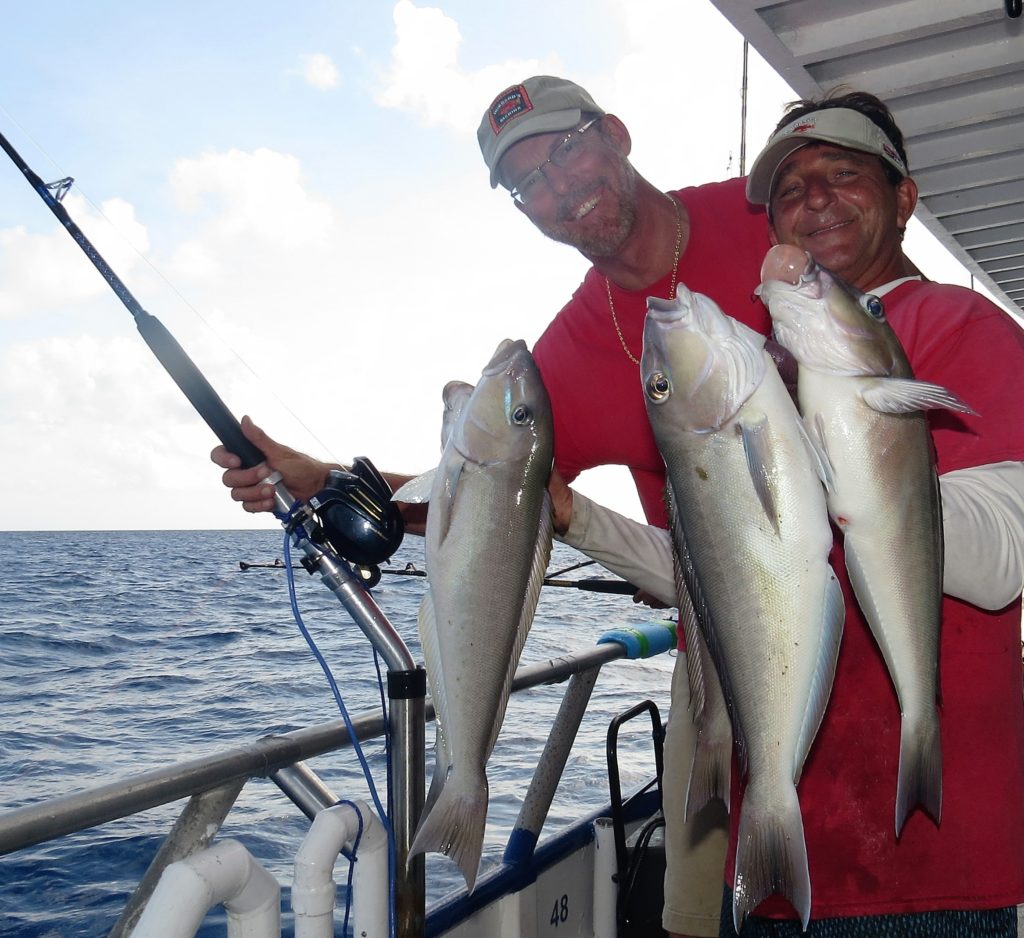 Inshore– Angelo Rivera, from Largo, reports the pompano bite is HOT on the western tip of the north jetty at Johns Pass. He reported that the bite turned on just after sunset as the current picked up and that 5 or 6 anglers worked together to cast up current and work down as the next angler casted in the same area and worked down tide and so on and so forth. Most anglers were using the Doc's jigs and Angelo said the green color was working best all the anglers caught a limit of pompano just before the bite shut down as quickly as it started. The snook bite is great at night too inside Johns Pass. Angelo Rivera switches to snook after night falls and he moves to the southern side of the pass along the rocky jetty. His best luck is on spooltek 6 inch lures but also does well using rattletrap lures too. The water clarity inside the pass right now has been phenomenal allowing us to spot huge schools of giant snook hanging under the docks during the day but they seem to be very docile and unaggressive till night falls. The white bait is in the pass but really small lately, hopefully the large greenies will move in soon to keep the mackerel nearshore through the summer. Sharks are starting to really heat up inside the pass and along the beaches the summer time tradition of beach sharking at night will start to become more of a normal occurrence as the water warms and the shark spawn reaches its peak.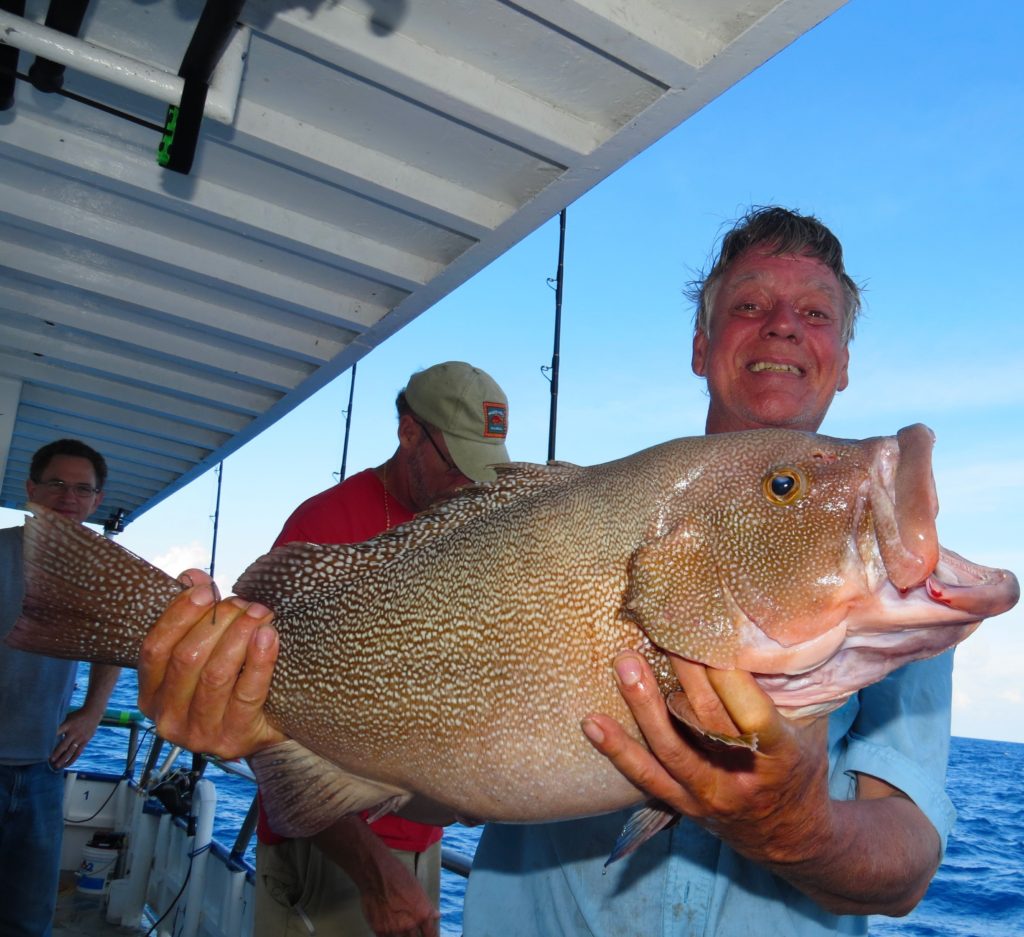 Near shore– The mangrove snapper bite nearshore and offshore just seems to get hotter and hotter and the clearer waters are making it easier to lure them up to the surface. The HUB and Flying HUB 1 both have had the mangroves up at the surface eating the chum slick behind the boats. Great time of year to book a private charter for light tackle mangrove snapper fun! The hogfish are still biting but since the water has cleared so much it takes more and more of a special approach to ensure the hogs will bite. The best bet is using a large amount of Fluorocarbon top shot and a super light lead as light as the current will allow. Kingfish are still around especially in the deeper nearshore waters, but as the water warms they will thin out especially if the bait continues to spread out. Whale sharks are being spotted in the nearshore waters right now thanks to the higher amounts of krill and plankton in the area, if you visit the beaches look closely in the surf you will see the sand come alive as if it's swimming that's the microscopic food these monstrous animals feed on!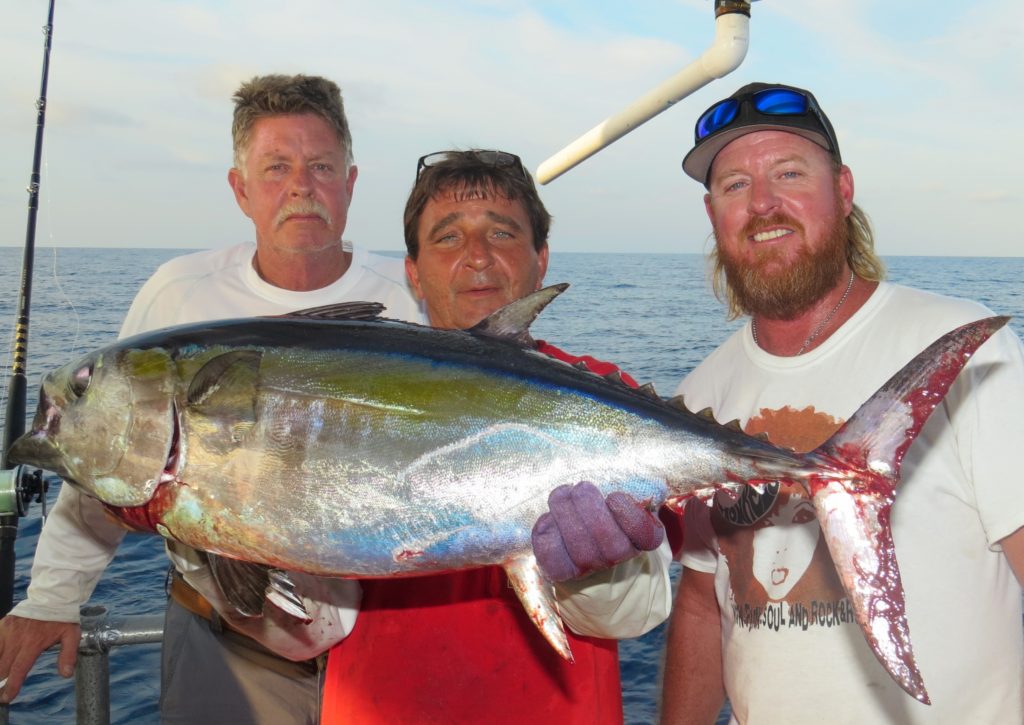 Offshore– Recently Hubbard's Marina went on a 63 hour deep drop pelagic expedition and boy was it a success! Loading the boat takes a while even though we only allow 18 guests due to the batteries and 3-5lb weights required for the deep drop portion of this unique trip. The mackerel started off the trip for us before we even left the Johns Pass channel and the kingfish started chewing just around the fifteen mile mark and we caught quite a few while heading out to the blue water. We also caught some Bonita while heading offshore too and those are kept for their great bait purposes in the super deep waters offshore. The mangroves were big and plentiful when we started fishing, but due to a strong current it was tough to target them perfectly but we did get nice almaco jacks. Then just before sunrise using live pinfish on a flat line we started slamming the monster blackfin tuna, one was over 30lbs. Once the sun rose, we started targeting the big grouper and the yellowedge grouper cooperated nicely along with a few big monster snowy grouper along with tons of nice tilefish! We pulled in some monster sharks in the deep water as well some over 500lbs and with the electric reels it made it a little easier to get these guys up to the surface to release safely. We did some swordfish chunking at night and got two hook ups but no swords to the surface unfortunately due to a spit hook and broken leader. The following day started out drift fishing for tilefish and boy did it turn on like a light switch the tiles were coming in 4-5 at a time and they were nice fish to say the least! This trend continued for hours until we pulled away trying to mix up the bag, luckily the yellowedge, snowies, and some big Amberjack helped us catch some new species. The trick to being successful on these trips is to be sure to use the right tackle and listen to the advice of the experienced captain and crew. Also, everyone using the similar style rigs and weight sizes is a tremendous aid to allowing for a successful trip.
Want to read the past reports? Check out this link: https://www.hubbardsmarina.com/hubbards-marina-fishing-reports/
Captain Jack's dolphin corner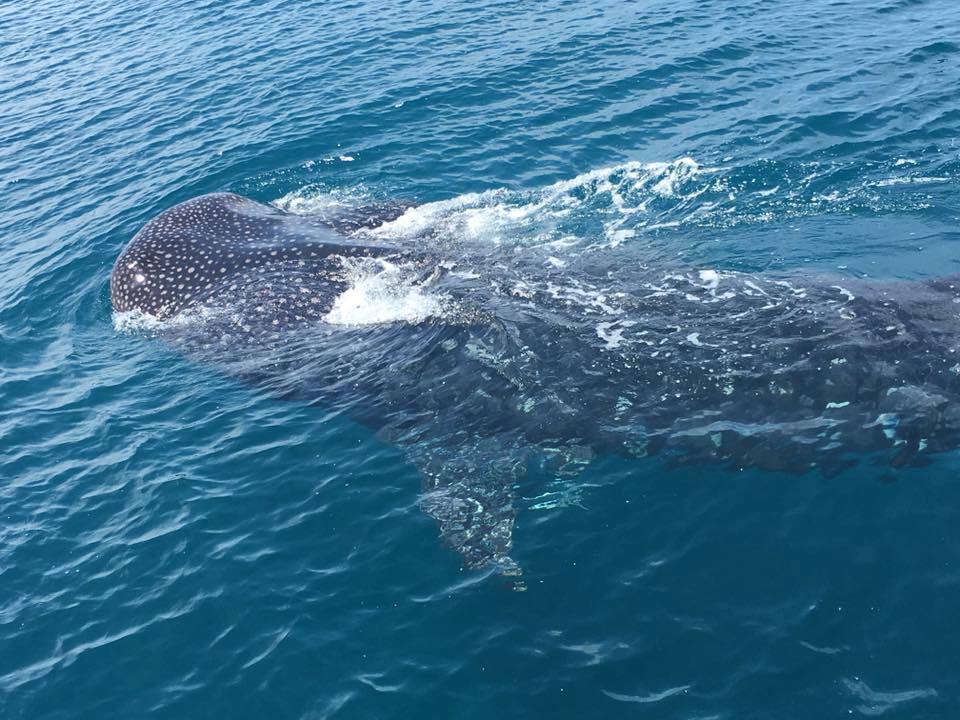 The rays are starting to show up in the area, if you visit us for an Egmont key ferry ride you have a great chance to spot large schools of these rays traveling in and out of Tampa bay! Also, be careful on our shelling trip or Egmont key trips to do the stingray shuffle to be sure to avoid these guys while wading our beautiful gulf beaches!
The water is so clear right now inside Johns Pass, Boca Ceiga bay and out around Fort de Soto and Egmont key it's been a great time to enjoy our beautiful local waters! Come join us for a fun filled relaxing cruise on our crystal clear local waters around Johns pass, Madeira Beach!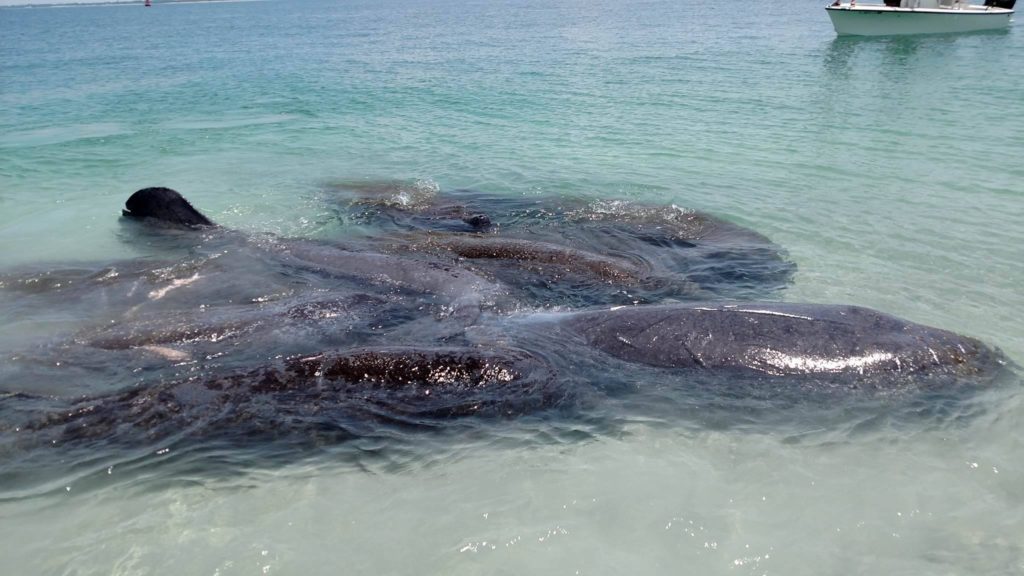 Manatees are prolific right now we're seeing plenty of them in our local waters, just this week one day we saw manatees on every dolphin watching nature cruise and eco tour which is very unique for any time of year. This is a great sign to see such large numbers of these docile creatures. We have even had a handful come cruising by Hubbard's Marina to visit us at the dock.
The recent newborn dolphin to our area were spotted playing in a herd together recently during the Hubbard's Marina dolphin watching nature cruise and eco tour! So awesome to see these young dolphin learning how to hunt and socialize in large groups of beautiful dolphin.
Just this past week we saw the dolphins playing with a monster snook, and by playing we mean they were playing catch with this trophy gamefish. No one must have told our local dolphins that the FWC closed snook season.
We just recently witnessed a beautiful brood of roseate spoonbills at dog leg key. Most years their nests are tucked so far into the mangroves they are hard to spot but this year there's two nest with juvenile spoonbills right on the edge of the mangroves making spotting these light pink juveniles very easy!
We had quite the unique and rare sight this week on the way to Egmont key from Fort Desoto, we witnessed a green sea turtle making its way out to Egmont key which is so awesome and special. These turtles have become so rare it was quite a pleasure to witness a healthy one in the wild heading to the island to lay eggs.
Our sunset cruise with free beer and wine is now a daily cruise once again as the weather gets nicer! Join us sometime soon for a fun filled trip and a beautiful view of the sunset. It's the best bar on the water guaranteed! For more info on the sunset cruise, visit this link: https://www.hubbardsmarina.com/sunset-cruise/
Upcoming up at Hubbard's Marina
Saturday May 21st at 1pm Captain Mark Hubbard and Dylan Hubbard will be offering a FREE seminar on red snapper fishing at the Tampa Bass Pro shops! Join them at 1pm to learn the best techniques to ensure you come home with a limit of these great eating and limited time snapper. They will not only be covering red snapper techniques but also much more, and if you would like to come with questions they will cater their seminar to what you want to hear! Plus, they will be doing a FREE raffle and if you attend the entire seminar you will have the chance to win a free 10 hour all day fishing trip if you win the raffle! Don't forget to check out the Tampa Bass pro shops Facebook page and give them a like from all of us at Hubbard's Marina since they were nice enough to add us to their pro staff team!
RED SNAPPER SEASON IS ALMOST HERE AND HUBBARD'S MARINA HAS 46 DAYS! You read that right red snapper season starts June first and runs until July 17th at 12:01am. This means you have 46 days to join us for a 12 hour day trip, 39 hour or the special 44 hour to target red snapper! We also have TONS of private charter options and the Flying HUB 1 will be ready for action! Don't forget the Flying HUB 2 is on its way expected early June. Also, the HUB can do red snapper too at the lowest price but it just takes more time to get out there leaving you with less fishing time than if you were to book the Flying HUB 1. Also, we always have the Mrs. HUB if you wanted to fish for red snapper in high class! All our boats have special federal permits allowing us this longer 46 day season!
Check out our UPDATED specialty schedule to see the BRAND NEW 12 and 39 hour trips we have added to make more room for more interested guests to fish for red snapper: https://www.hubbardsmarina.com/specialty-fishing-trip-schedule/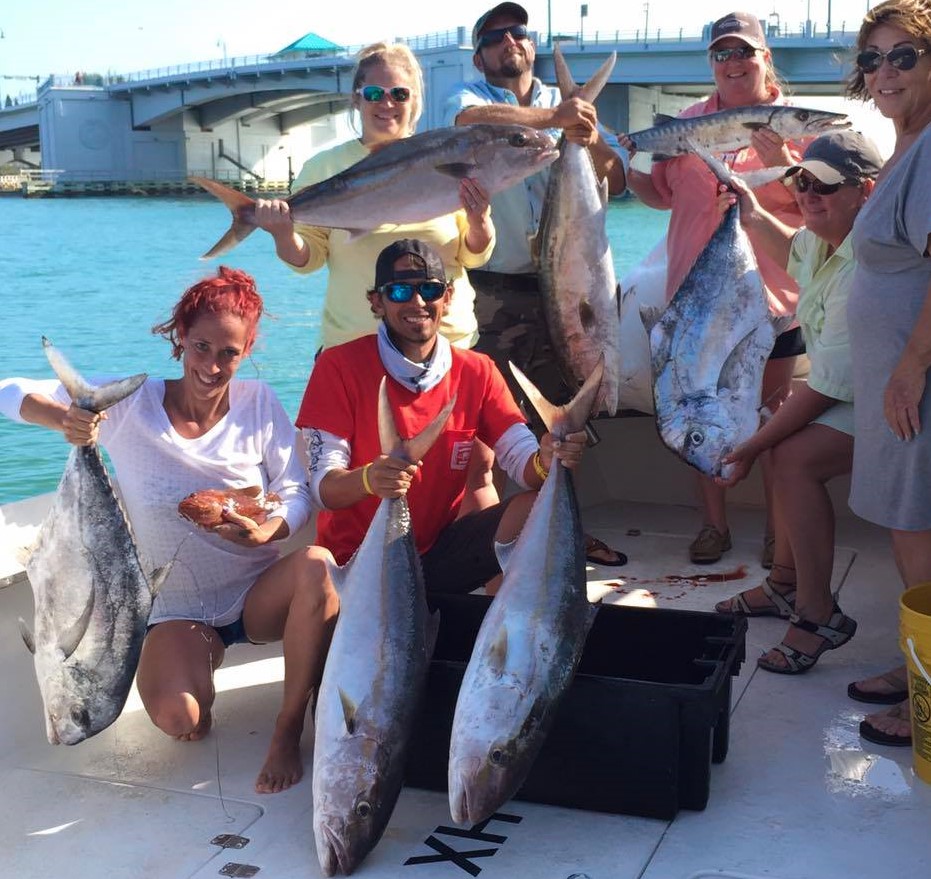 Don't forget that Hubbard's Marina offers a very wide variety of private charters along with our party boat options. Many people don't realize how many different boats and options we offer for these private excursions. At Hubbard's Marina we have 4 smaller fishing vessels for charter than can take 1-6, 7-14 or 14-24 plus we have two large party boats that can allow 17-110 so no matter what your groups size and no matter where or how they want to fish or cruise we have the perfect charter options for you and your group no matter your size! Check out the options at this link, and fill out the form to get your very own detailed quote based on exactly what you'd like included and what you'd like to target: https://www.hubbardsmarina.com/private-charters/
We have one last 39 hour overnight trip in the month of May and this will be the FIRST trip for red snapper and gags, don't miss your shot at 20 hours of bottom fishing time a 100 miles from shore! May 31st we have these special long range party boat trips they are very fun and unique hope you get a shot to get 'hooked' on deep water fishing at Hubbard's Marina! To learn more about the trip, check out the updated site: https://www.hubbardsmarina.com/39hr-overnight-fishing-trip/
Want to try out our unique 44 hour full moon trip? This trip offers a full night of fishing on a full moon rather than the partial night of fishing time the 39 hour offers. The next 44 hour is coming up is going out fishing on May 20th at 10am. This trip gives you around 25-26 hours bottom fishing time and tons of daytime trolling on the way out to the bottom fishing areas. Here's the link to learn more about the trip before you call to book it up! https://www.hubbardsmarina.com/44hr-full-moon-fishing-trip/
The next 63 hour deep drop pelagic trip at Hubbard's Marina is coming up on August 11th, if you want a shot to join us book now. We are going to be heading out 150 miles from Johns Pass but never more than 100 miles from shore. The targeted depth to start is 300 foot for mutton snapper, mangroves, red grouper and black grouper. Then we will be working out to around 700-800 foot for snowy grouper, yellowedge grouper, tilefish, deep water snapper and more unique deep water species before trolling back north to hit more deep water wrecks. To see more about these trips, check out the video on our new 63 hour deep drop pelagic trip page on the brand new website here's the link: https://www.hubbardsmarina.com/63hr-pelagicdeep-drop-fishing-trip/
Regular's club
Regular's club signups are coming to an end. If you fish more than 5, 10, 15 times a year or know someone who does let's talk about getting you or your friends into the club before we close the ranks until 2017 club signups. Typically we do this around May each year so if you want to get someone signed up for discounts on the trips and other great benefits for fishing multiples times throughout the year then call Dylan Hubbard or email him today!
Dylan Hubbard
Vice president and Regular's club manager Hubbard's Marina
(727)393-1947 ext 306