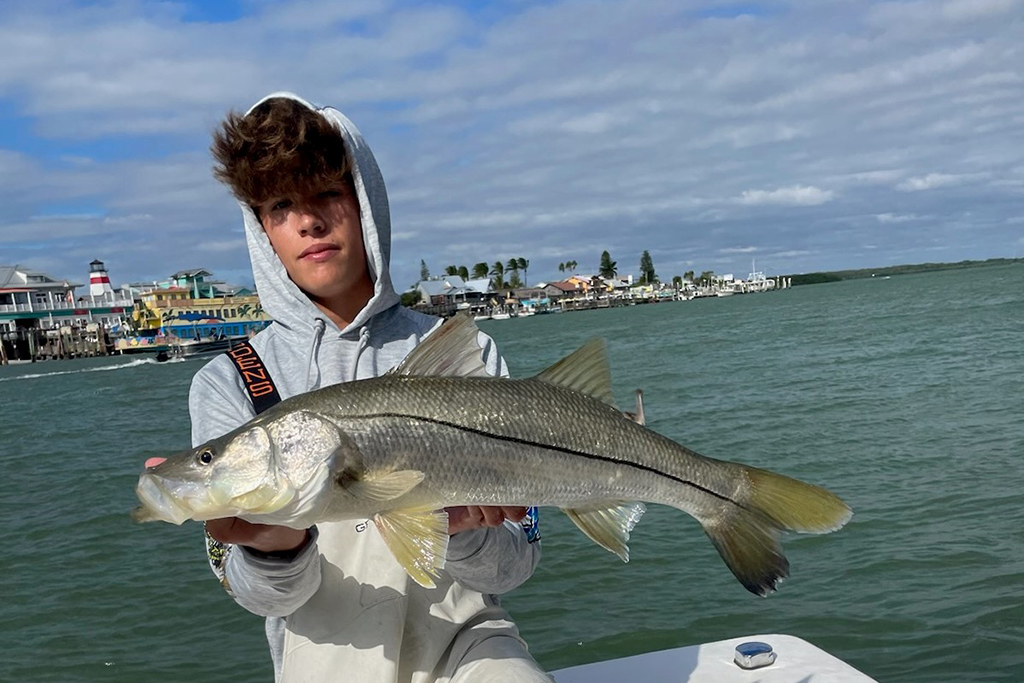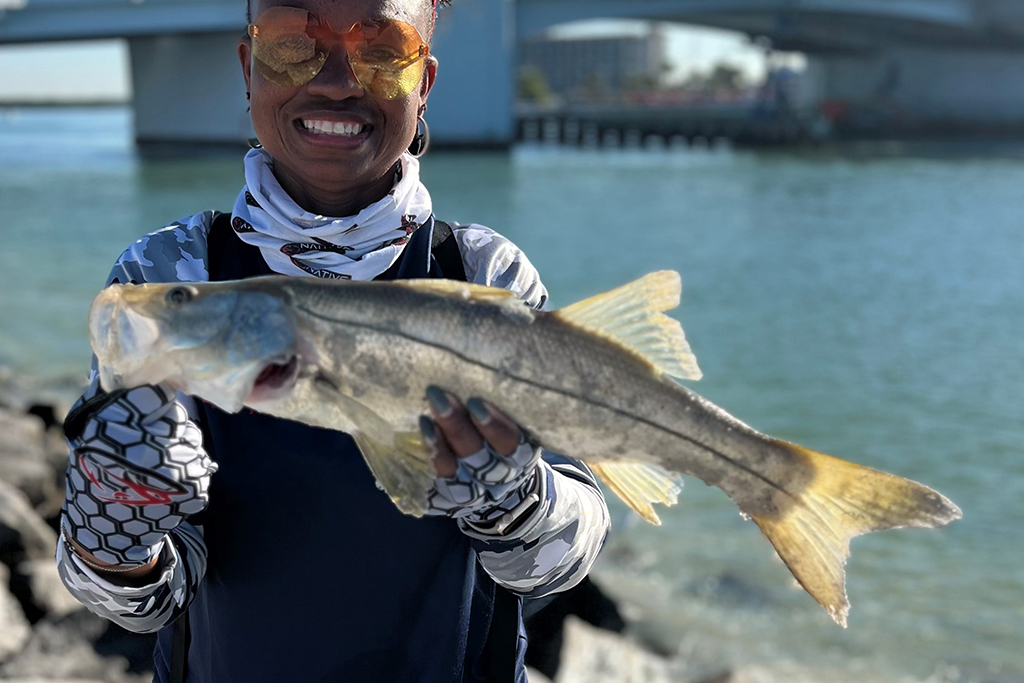 Snook fishing has been going well right now. Most of those snook have moved into the back bay and upper bay areas. Alot of snook are being caught around the mouth of the creeks and rivers. Some have moved up into creeks and rivers and bayous, however some are still in the outside. As water continues to cool more fish push up into into the upper bay area. During this time of year the residential canals and residential dock lights start to heat up as water cools down. Look for snook on those sundrenched sewalls especially behind this cold front. When water temperatures drop quickly, sewalls, especially later afternoon, become a great opportunity to find those snook. With cooling water the fish become more lethargic so when working artificial lures, you have to be much slower and more deliberate with your movements. Live shrimp become a better option this time of year as they are a slower moving prey, and do not require the snook to exert as much energy to feed. Cut bait is also a good option, especially when that tide is moving.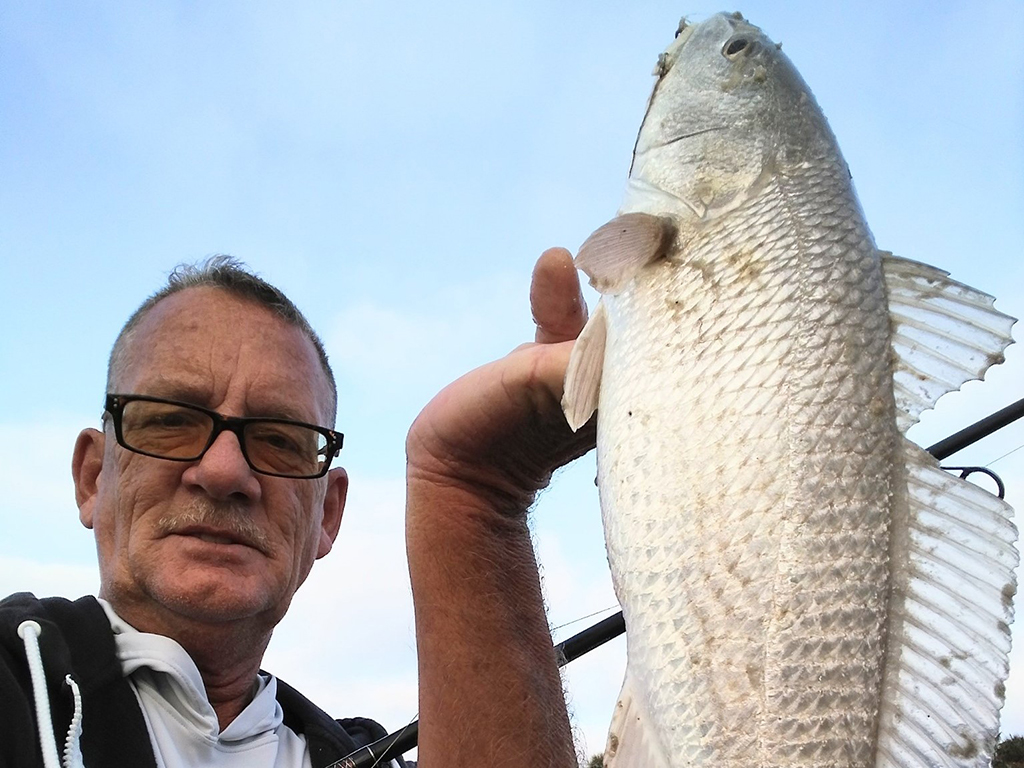 Redfish action is going well around mangrove shorelines, oyster bars, grass flats, and also residential dock lines. We're still finding some redfish around the passes especially at night around dock lights, bridge lights, and on the bottom. Redfish seem to really love the shrimp this time of year. The general rule of thumb is as the water cools down shrimp becomes a better and better option. We also see the red fish chew pretty well on cut bait, like cut mullet this time of year.
Trout action is going well in the back bays. The trout move into shallows and flat waters, and become more concentrated and feed a little bit more prolifically. We also notice that cooler weather tends to make the trout more aggressive, and they typically congregate more as well. I love throwing those topwater lures early morning in low light conditions. The top water lures really seem to bring out those bigger trout we see in the winter time. Outside of those times, slow moving soft plastics become a great option. Trout love live shrimp as well, typically free lined over areas like those cuts, potholes, pockets of the flats or on the edges of shallower flat. Typically where you find one trout, there will be many more. This time of year you can find trout, pretty heavily, concentrated around certain dock lights late at night as well.
Out on the beaches and around our passes, pompano are still running arond. Pompano love those pompano jigs, the small, buck tails or live shrimp and sand fleas on the bottom. Pompano are pretty tricky as they move around quickly, and typically are not in the same spot you found them yesterday.
Whiting and silver trout have been pretty prolific lately around local jetties beach fishing piers and in the surf along our beautiful beaches. Prior to this recent cold front north of johns pass seemed pretty healthy along the beach and fishing was going well. Hopefully this cold front broke up areas of bad water, and still will allow for some heavy beach, fishing action.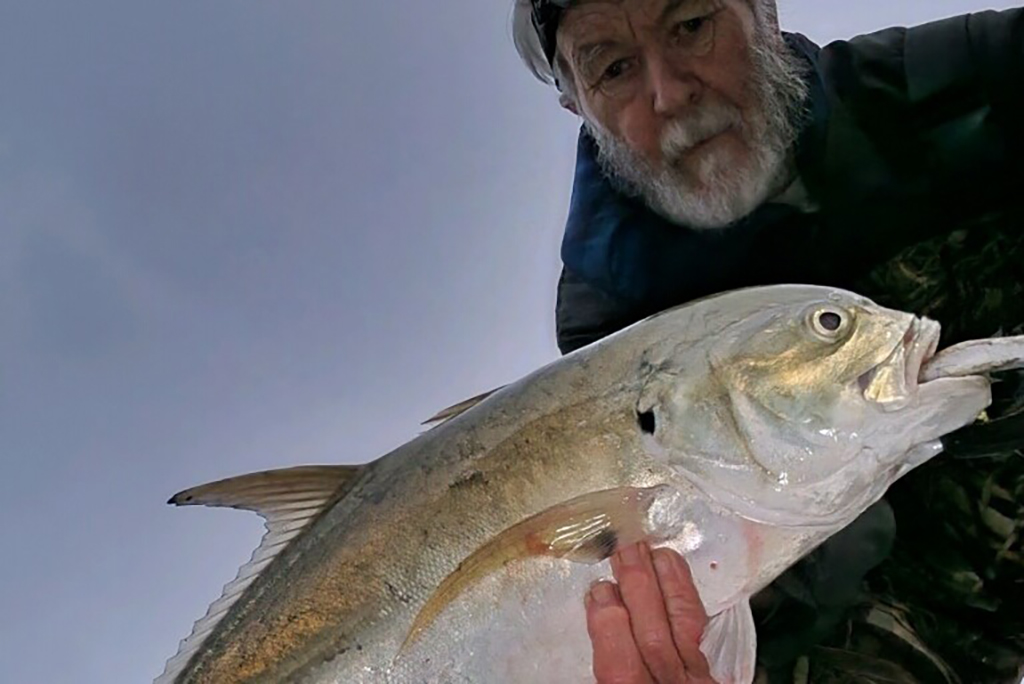 Jack Crevalle have been pretty active around early mornings and through the mid morning time, especially in the upper bay area.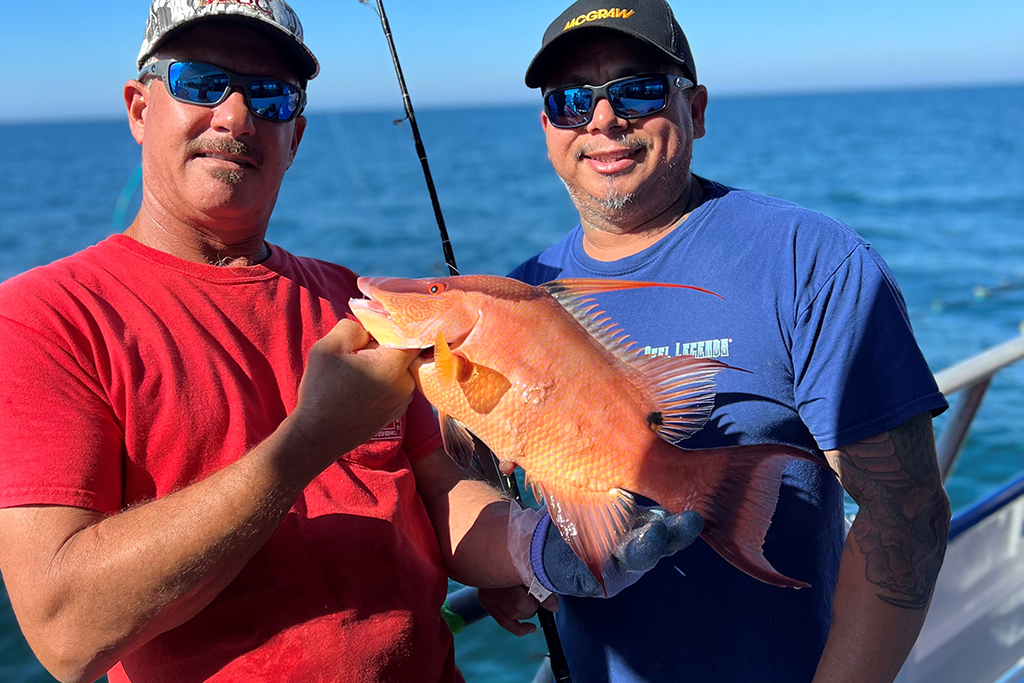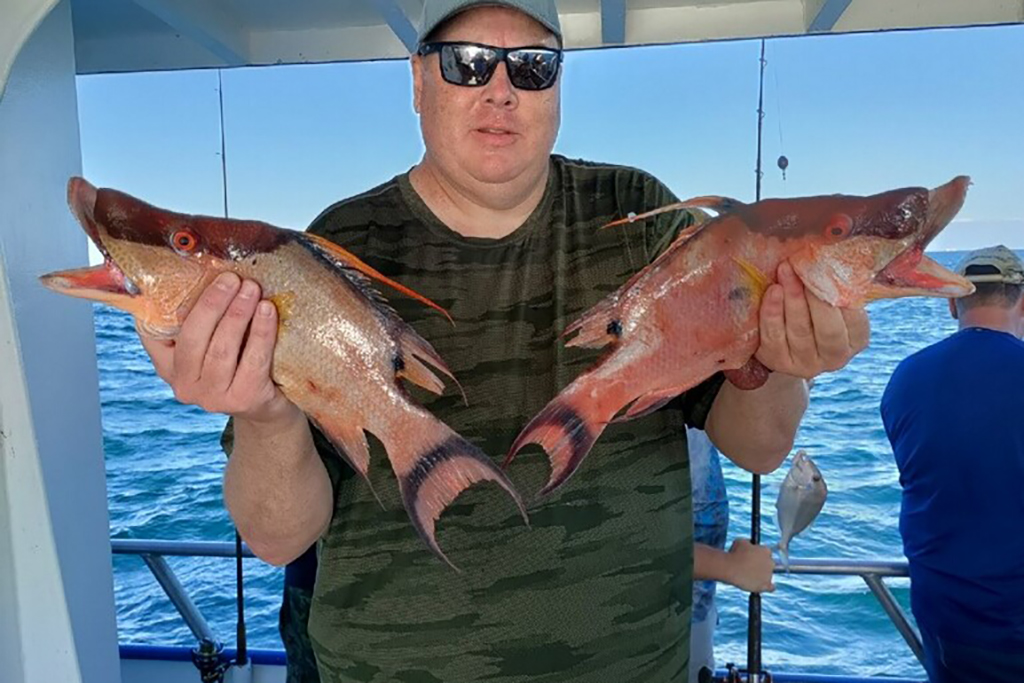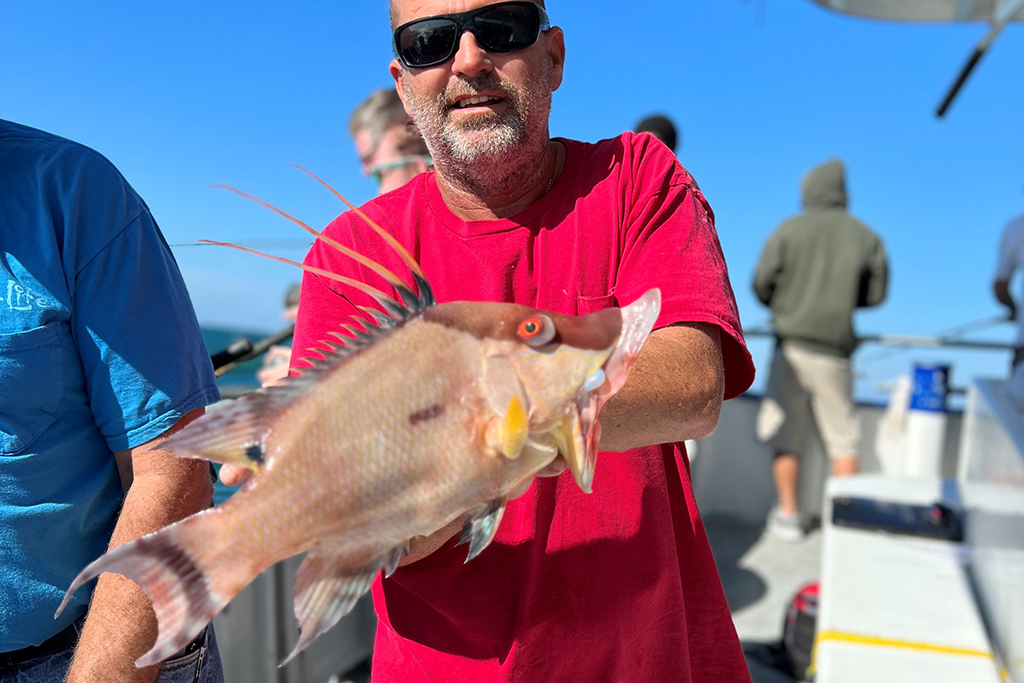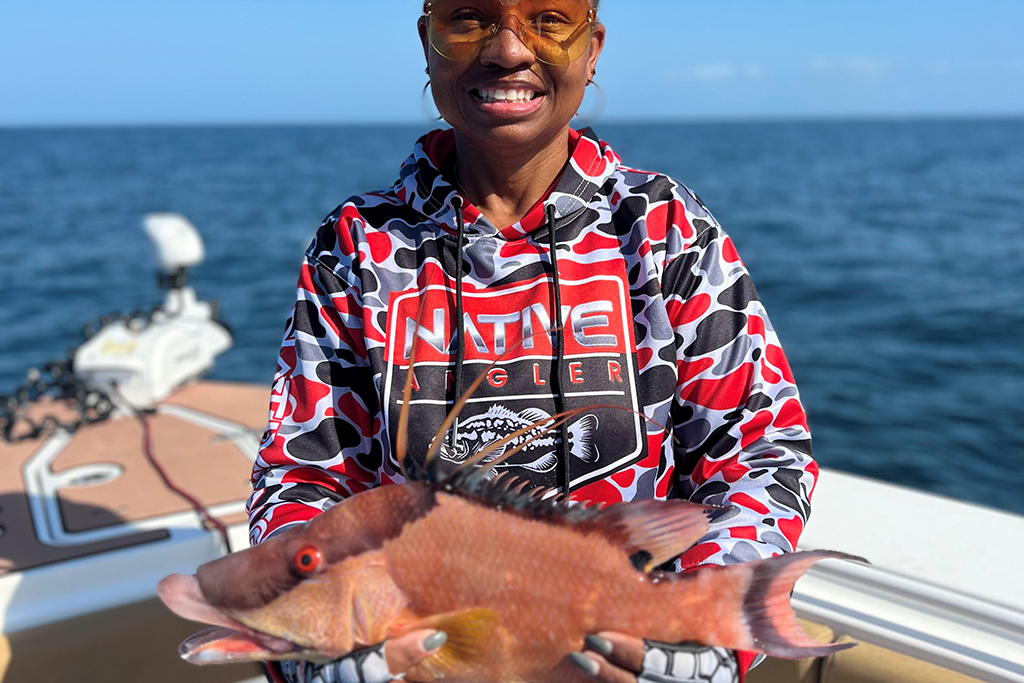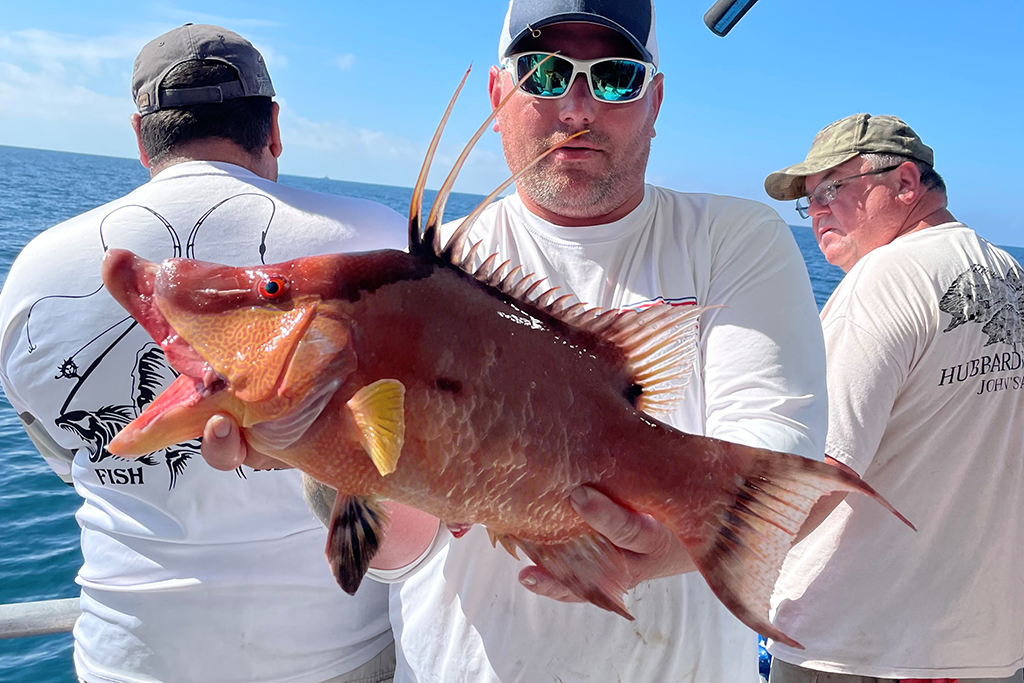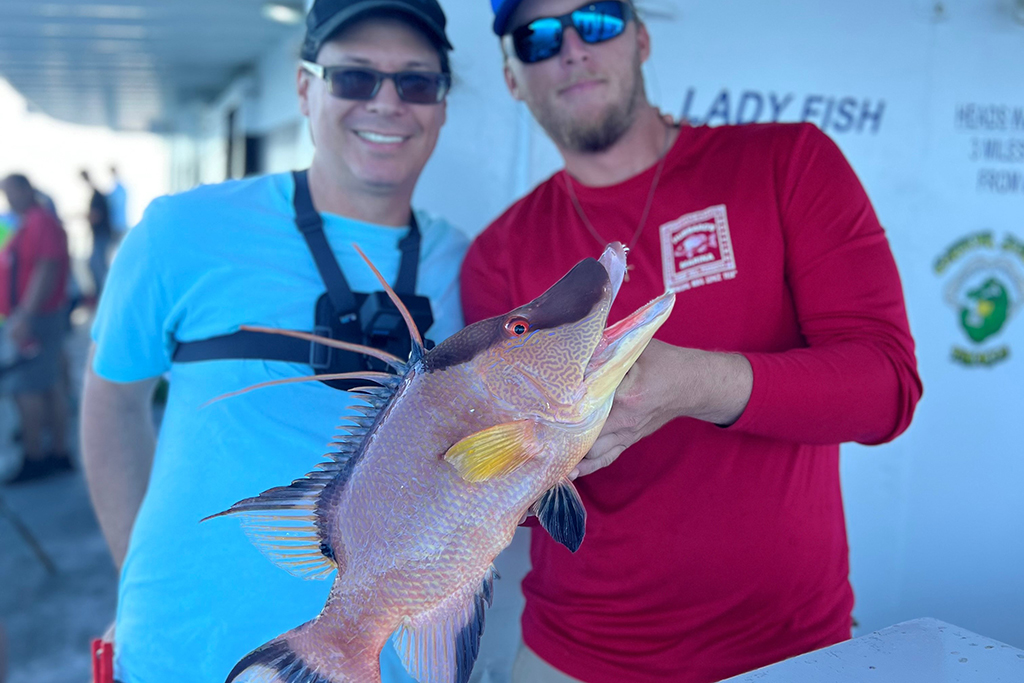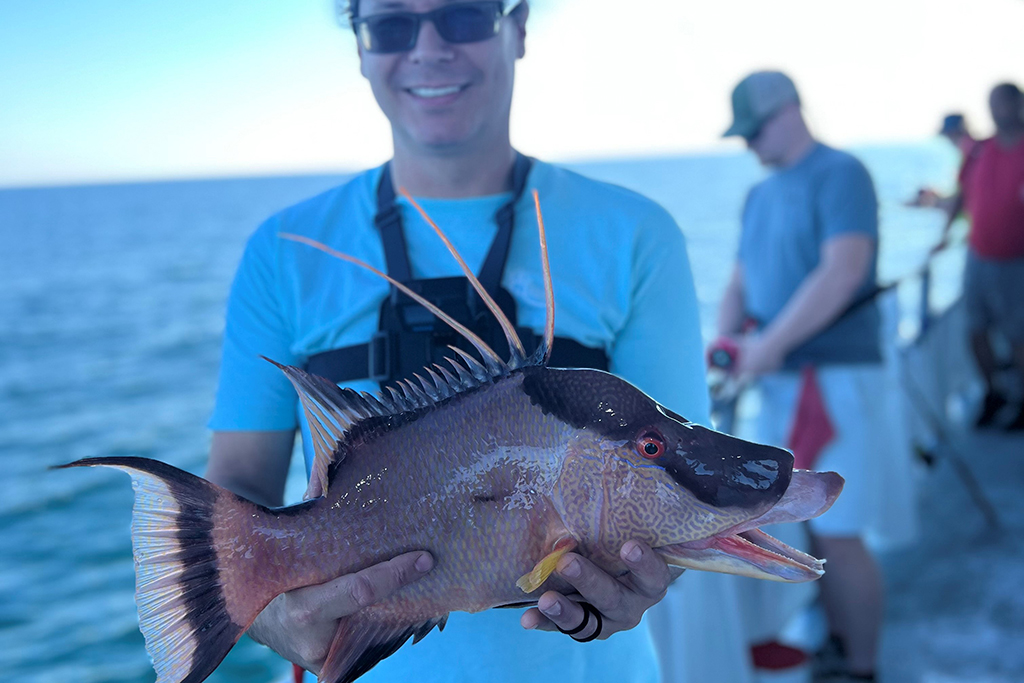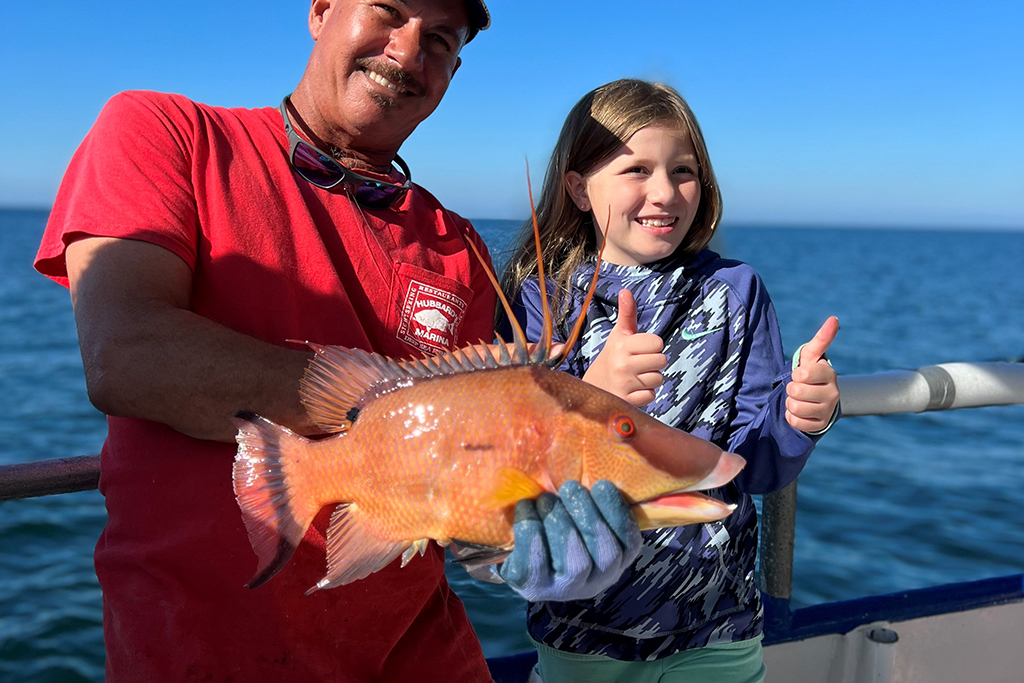 Hog fish have been the king near shore. However gag grouper have been pretty darn active lately too. This time of year we target those hogfish on our five hour half days and 10 hour all day. But the 10 hour all day and especially the private charter has had great luck, catching some nice keeper gag grouper. Occasionally might catch one on a half day but it's few and far between and pretty rare. Hogfish action has been going really well using live shrimp and lighter tackle. We mostly target the hog fish around 30 pound braid and 30 pound fluorocarbon leader. You can get away with a little lighter braid if you want it even a little heavier, but not much. We typically use a 3 to 4 ot hook for hogfish. We catch hog fish mostly on live shrimp but you can use fiddler crabs, rock shrimp, or even sand fleas. Typically live shrimp will also get a lot of other species, whereas using fiddler crabs rock, shrimp or sand fleas you get less by catch but you're able to target hogfish a little bit more effectively.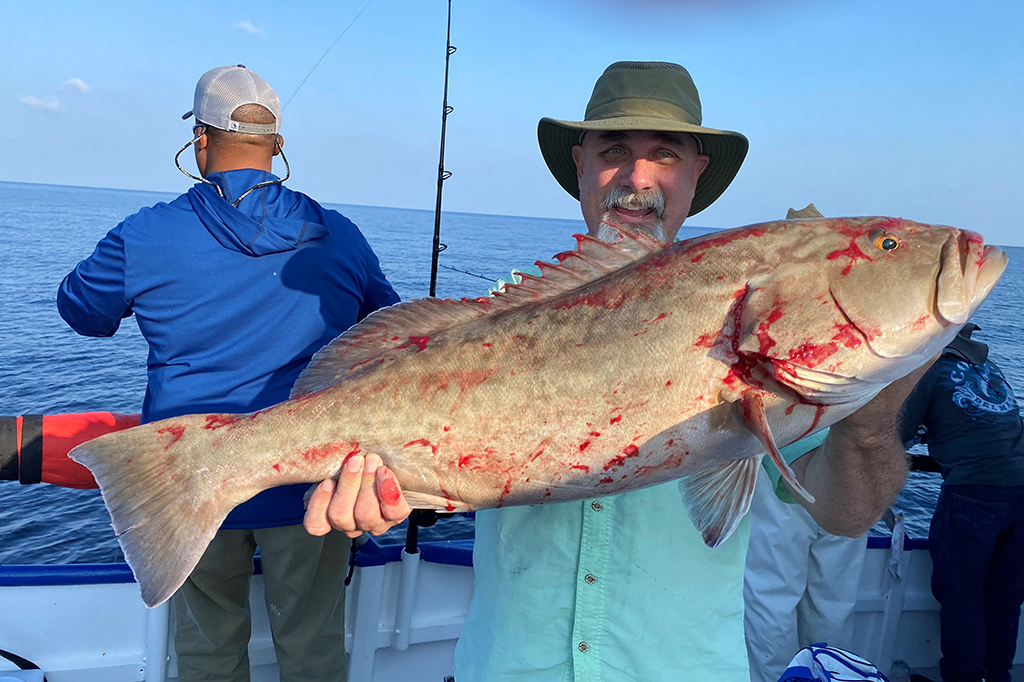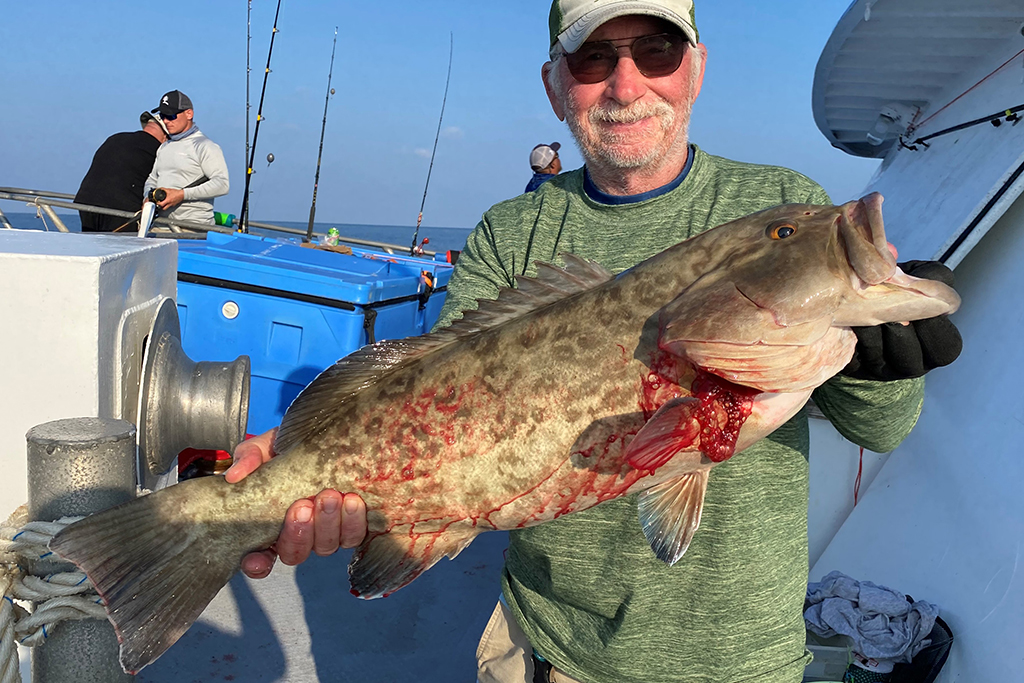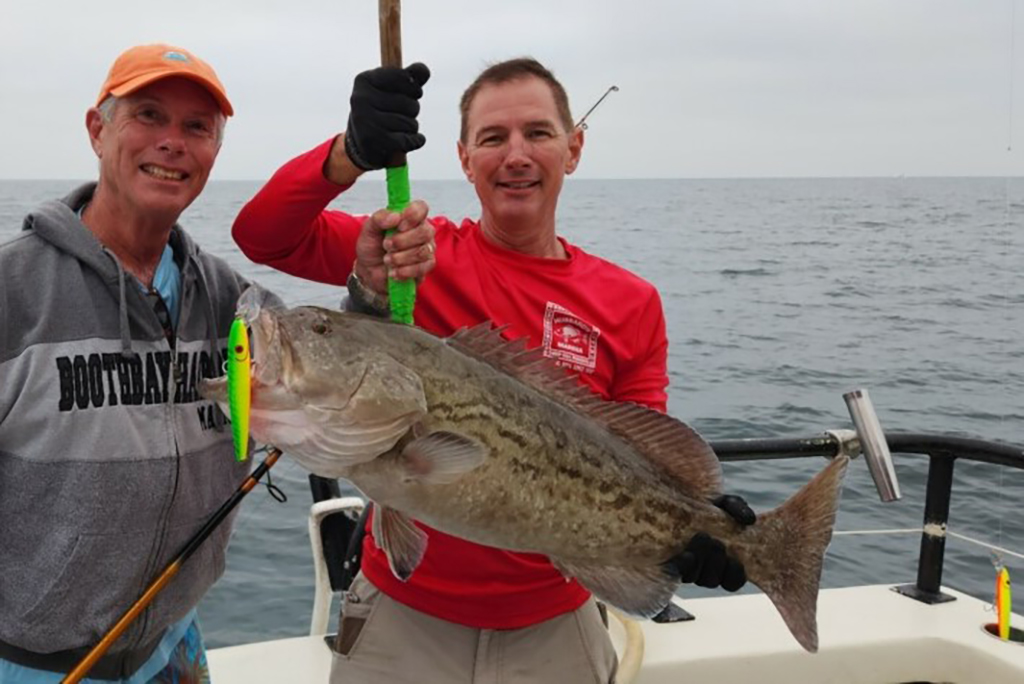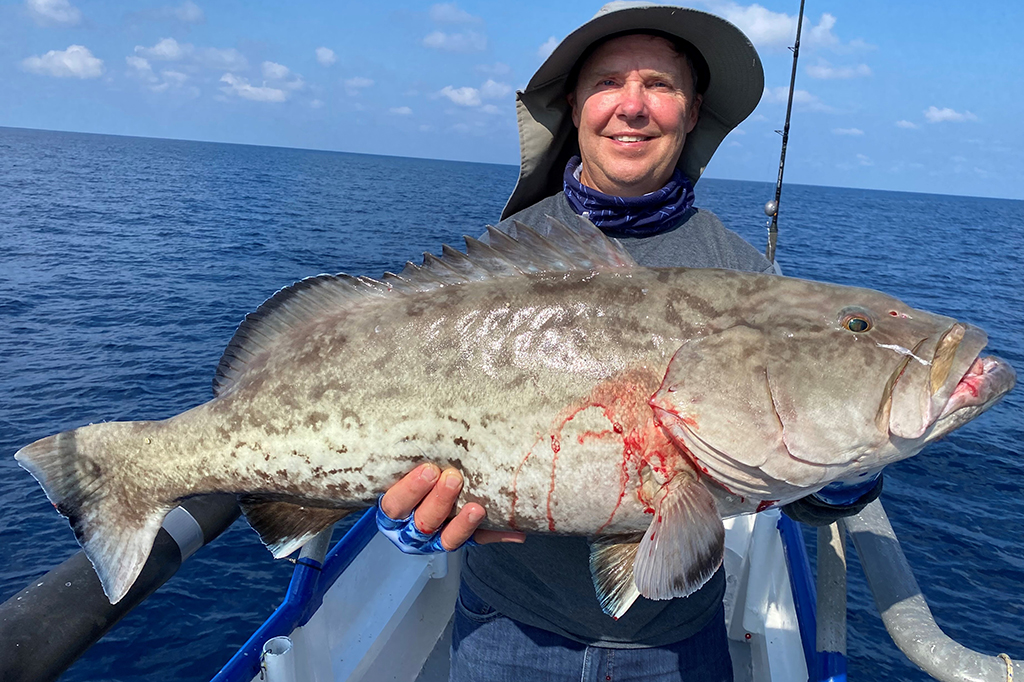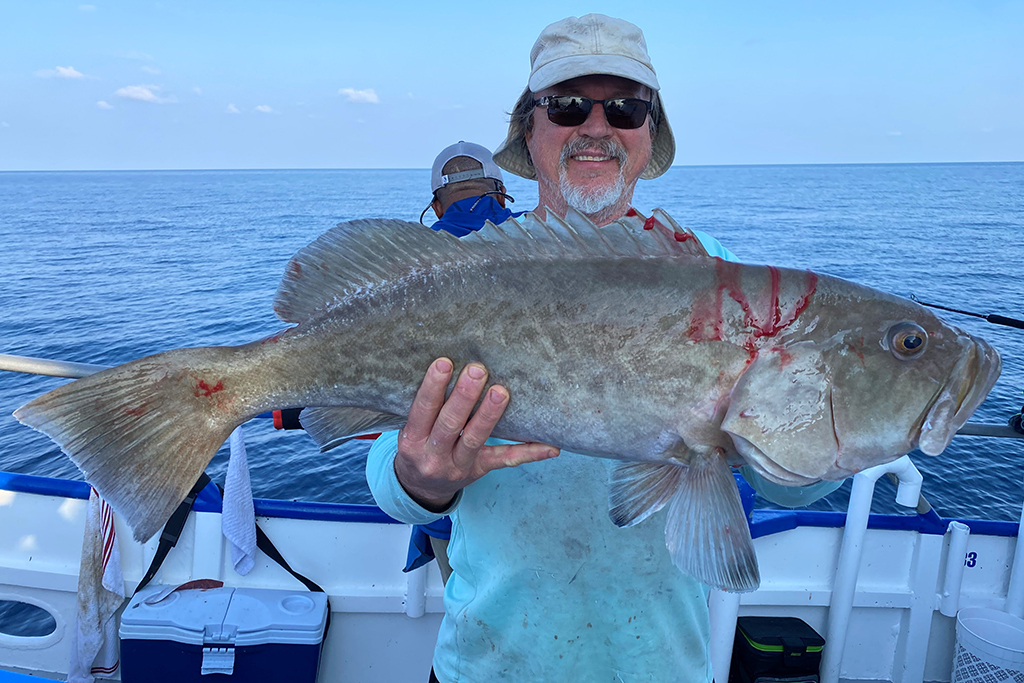 Gag group action has been most common on our private fishing charters, and we catch those most often trolling the mirror 25+ trolling lures. We've been having a great luck on a variety of different colors, but the 25+ mirror lure has definitely been the go to jig. We also see that gag grouper bite on the live pinfish and cut threadfin. Near shore guys seem to be extra mean and aggressive. They are also a little leader shy so I would suggest 60 to 80 pound test when targeting those nearshore gag grouper's. but remember, you have to be ready for a fight.
Kingfish are still around here for sure! Surprisingly we caught four keeper king fish this past week, which is weird for the time of year, but with the recent cold fronts there is potential that these kings are disappearing from the area. We are still seeing some cobia offshore, but we haven't seen any near shore at least not yet. Trolling is the best option to target the king fish, but we're catching a few of them on the flatline as well.
Mangrove snapper action has been hit or miss near shore, but we see mostly hogfish, gray snapper and white grunts but occasionally will see some pretty nice mangrove snapper sprinkled in while we target in hogfish. We're catching them mostly using live shrimp. But you can target the mangrove snapper using cut thread fin, especially smaller, cut thread fin chunks on the double snell rig.
Red grouper fishery remains closed, but they are hard to avoid when fishing near shore. We are still seeing lots of super aggressive small to medium red grouper. While it's a great sign for the future of our fishery, it does create bit of an issue. You really need to be aware and make sure you get these guys up quickly, dehooked quickly, and back in the water quickly either with a venting tool or descending device if needed. If they are floating away dead then they will never get big enough for anyone to keep so make sure you are prepared with a good quality dehooking tool, like our hook extractor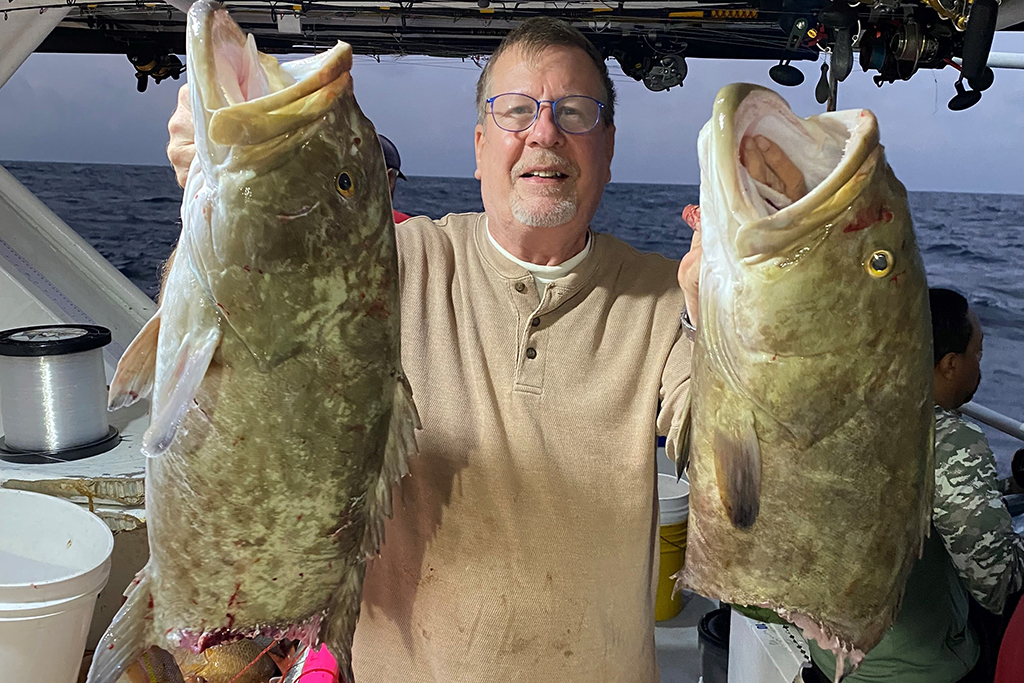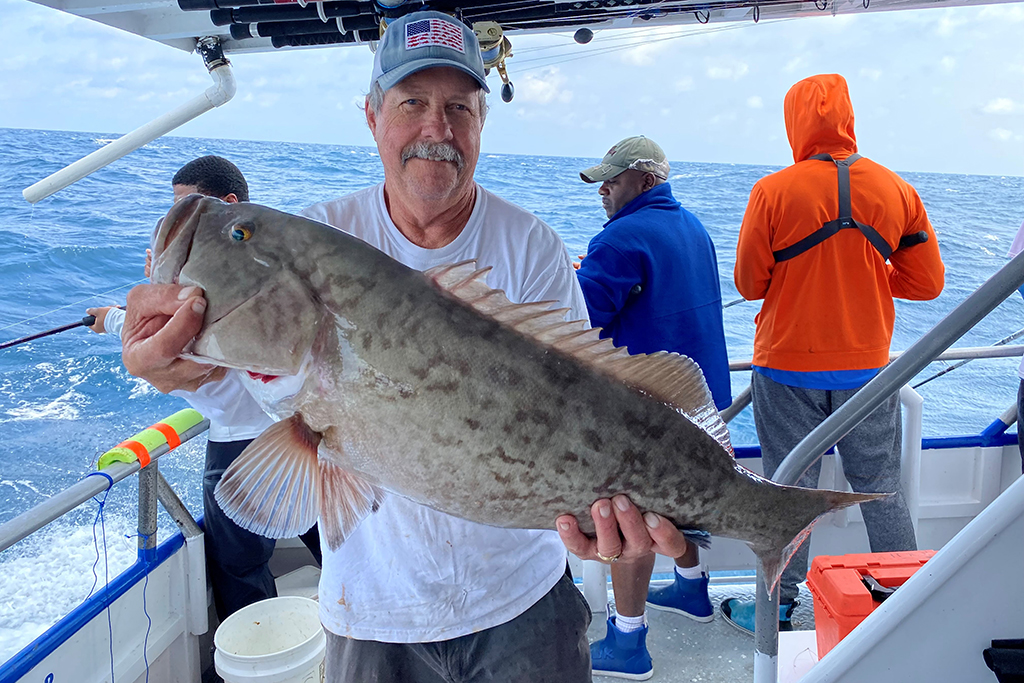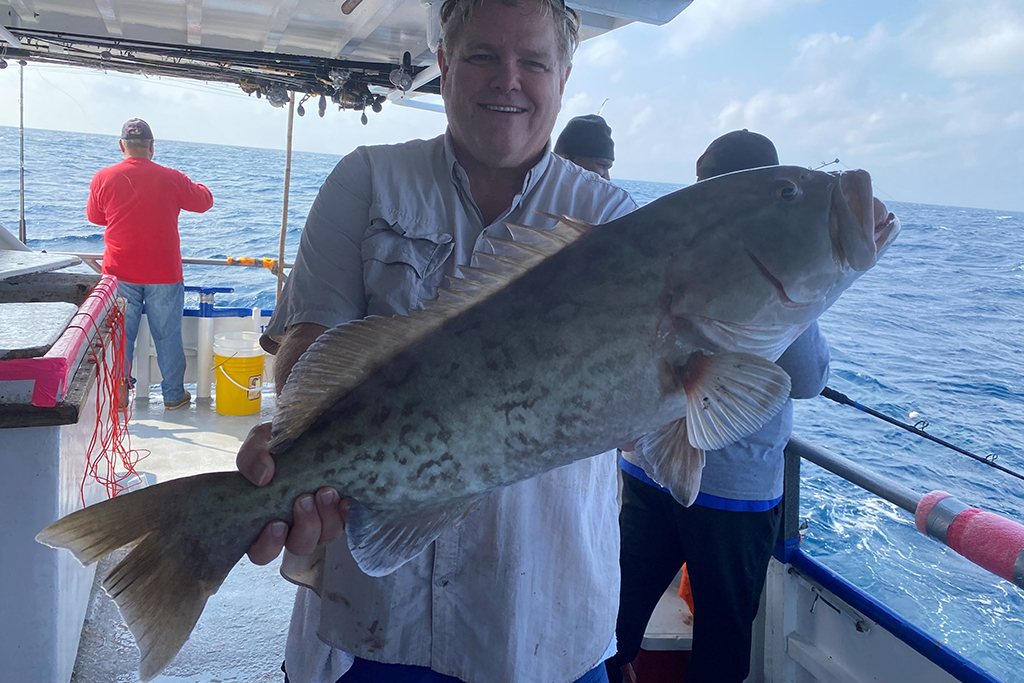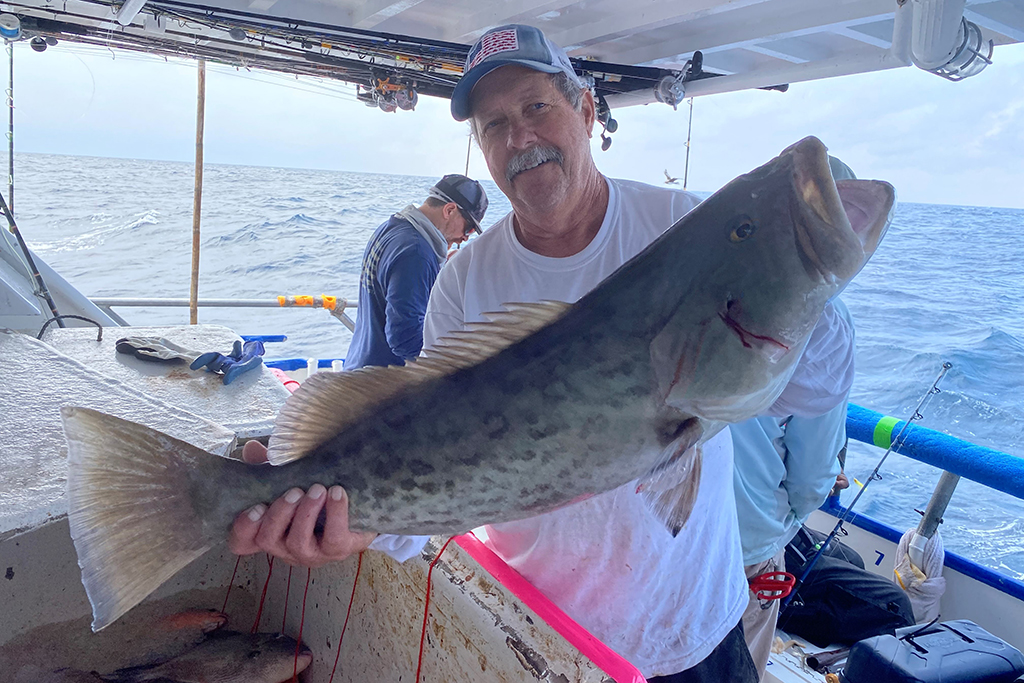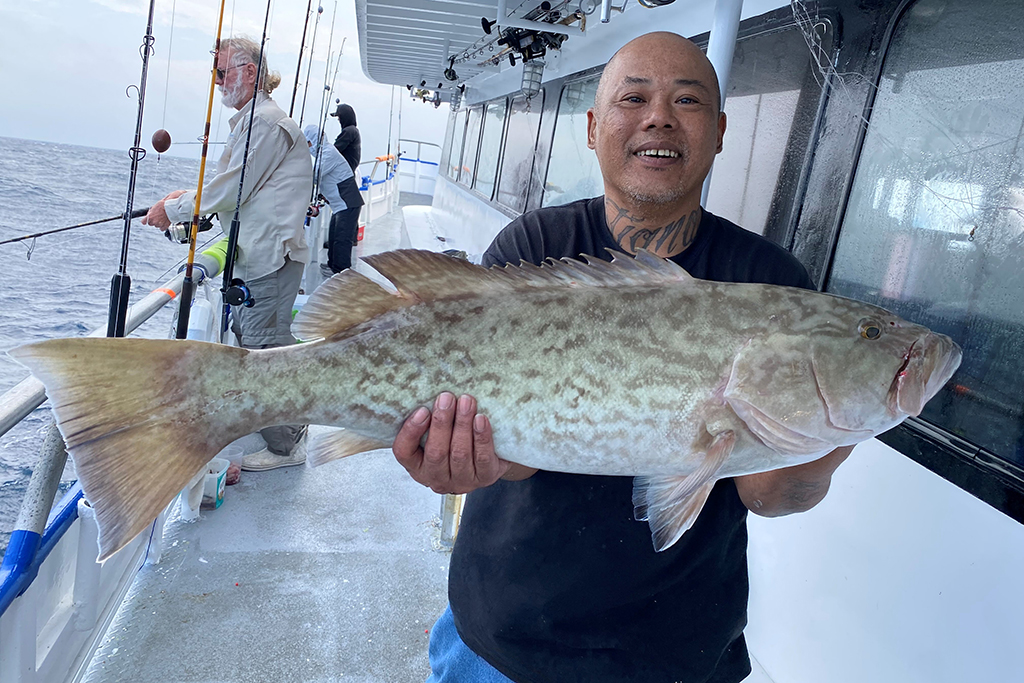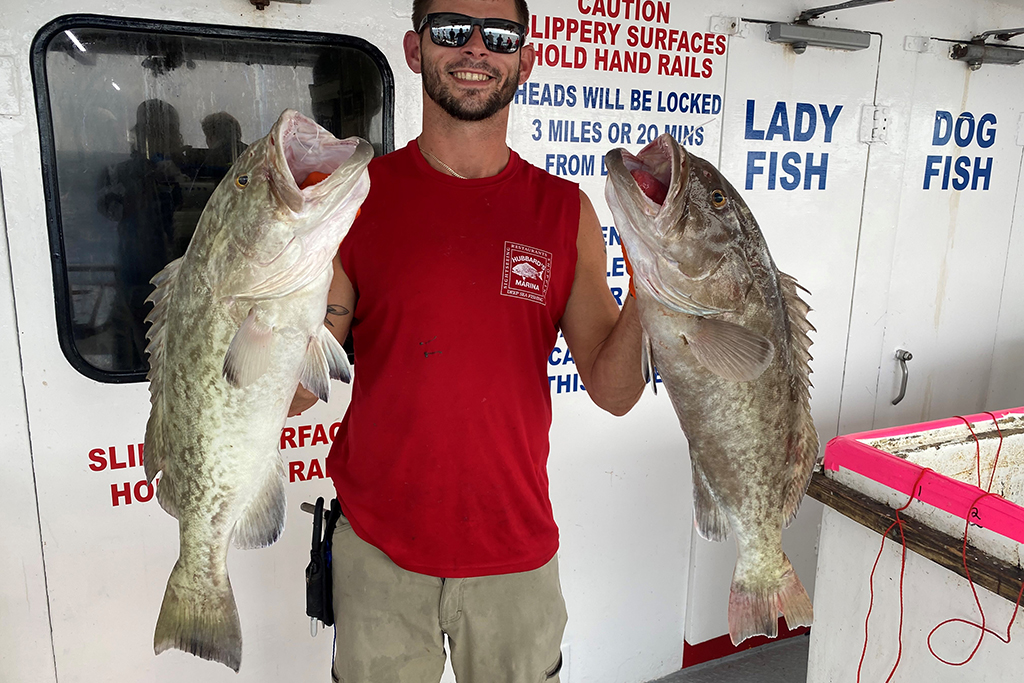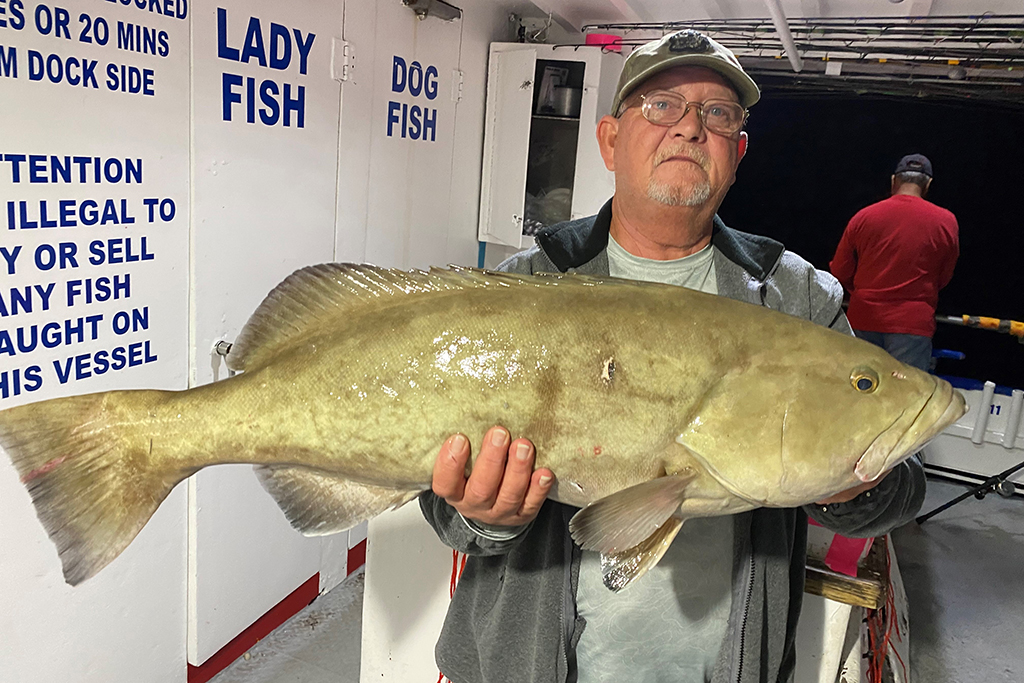 Lately, the gag grouper have been the target while offshore fishing. We're seeing some really large gag grouper on our 39 and 44 hour trips and those long range private fishing charters. The gag grouper action is going really well on large live baits. We catch some nice big gag grouper while jig fishing as well. The gag grouper action is going best for us around 140 to about 200 foot of water. The deeper we fish generally the greater chance of some really large gag grouper. Lately we've been dealing with a lot of shark issues and some of our biggest gag grouper have been eaten by sharks. However, we've been successfully landing the majority of gag grouper as long as you're able to start really quickly get them up off the bottom and continuing to steady real them to the boat as quickly as possible.
We have also been seeing some big scamp grouper mixed in when we are fishing deeper for the gag grouper. Scamp grouper love cut thread fins or sometimes the whole threadfin. We also catch scamp using small to medium pinfish or smaller slow pitch jig's.
Big mangrove snapper are common this time of year offshore; we've been seeing some pretty good numbers of mangrove snapper with some really large fish mixed in. It really depends on the weather and if we're able to really target the mangrove. Remember; the deeper we fish the bigger they get.
We've been seeing a lot of yellowtail snapper out there too. The number of yellowtail snapper seems to continue to grow with the average size as well. Lately we've caught some truly impressive yellowtail snapper in the 6 pound range some even pushing seven. Typically, the yellow tail snapper are cut on cut threadfins or strips of squid.
We have seen lately some unique fish as well like for example, mutton snapper, Cubero snapper, and even some African pompano. It's odd to see a lot of these species like we have recently. A lot of people are saying that it has a lot to do with hurricane Ian displacing fish and moving them further north from where we typically see more mutton snapper, african pompano and Cabrera to our south.
Also, pelagic wise, we've seen a lot of cobia lately from inshore to nearshore and offshore waters. the cobia we are catching most commonly around deeper water while offshore fishing. We're seeing some blackfin tuna around as well but mostly cobia and the occasional large king fish. Late season kingfish occurring nearshore and offshore it's common for us to see them offshore year round as temperatures and thermal currents will allow for those fish to consistently be present while deep water fish.