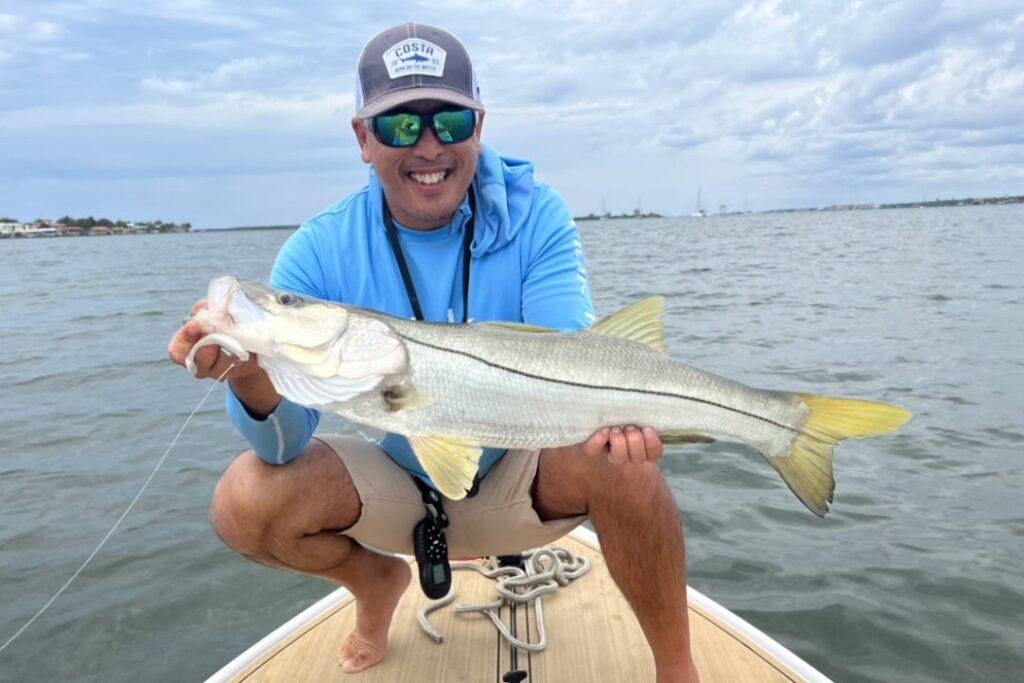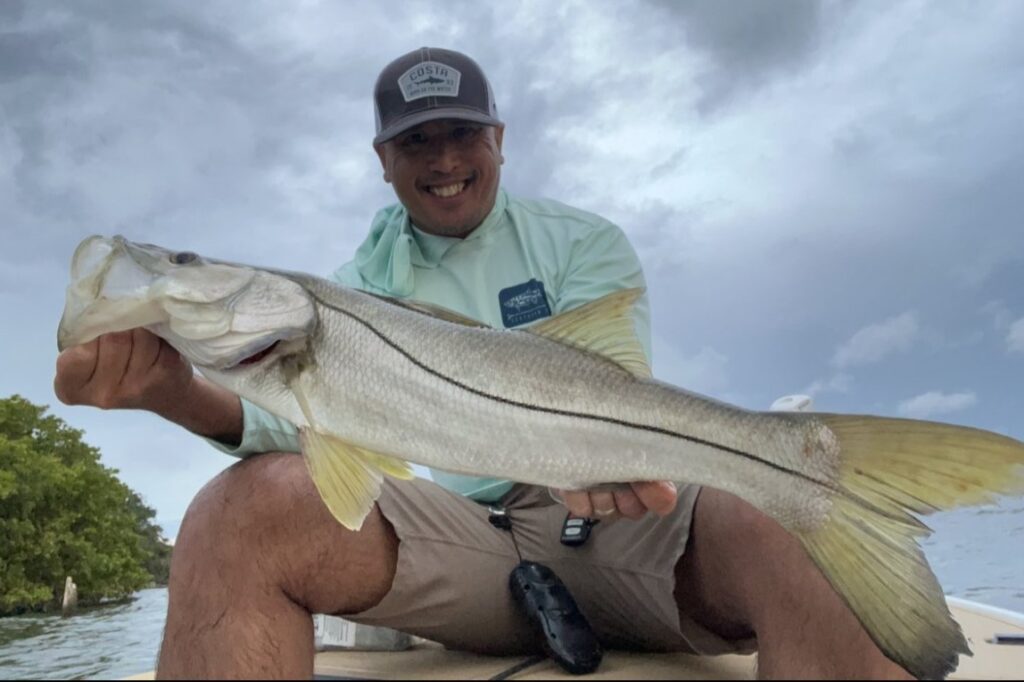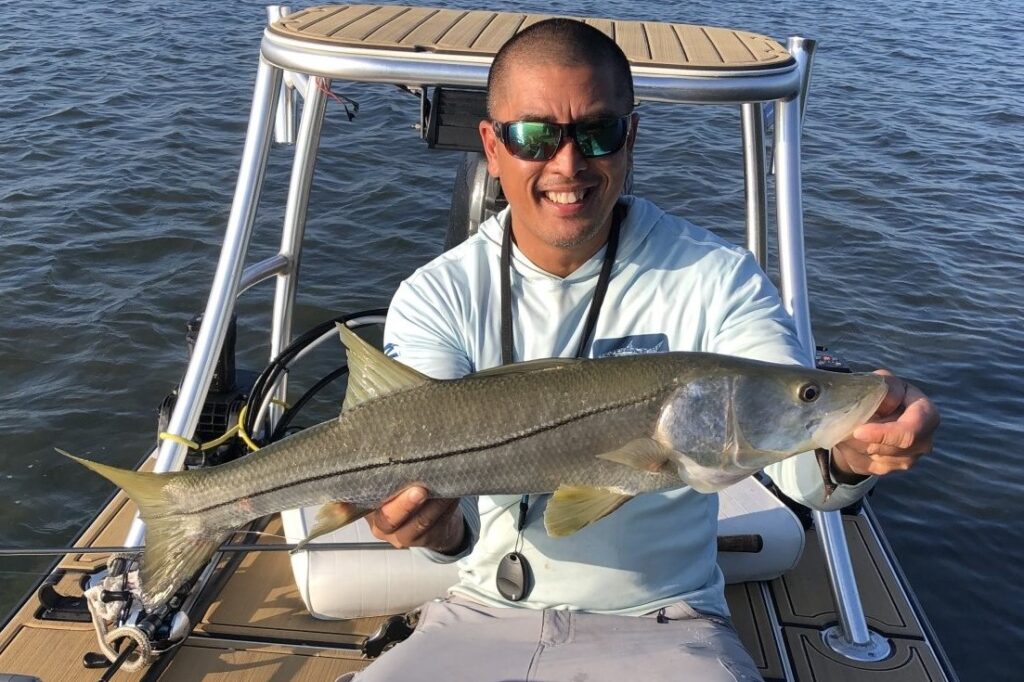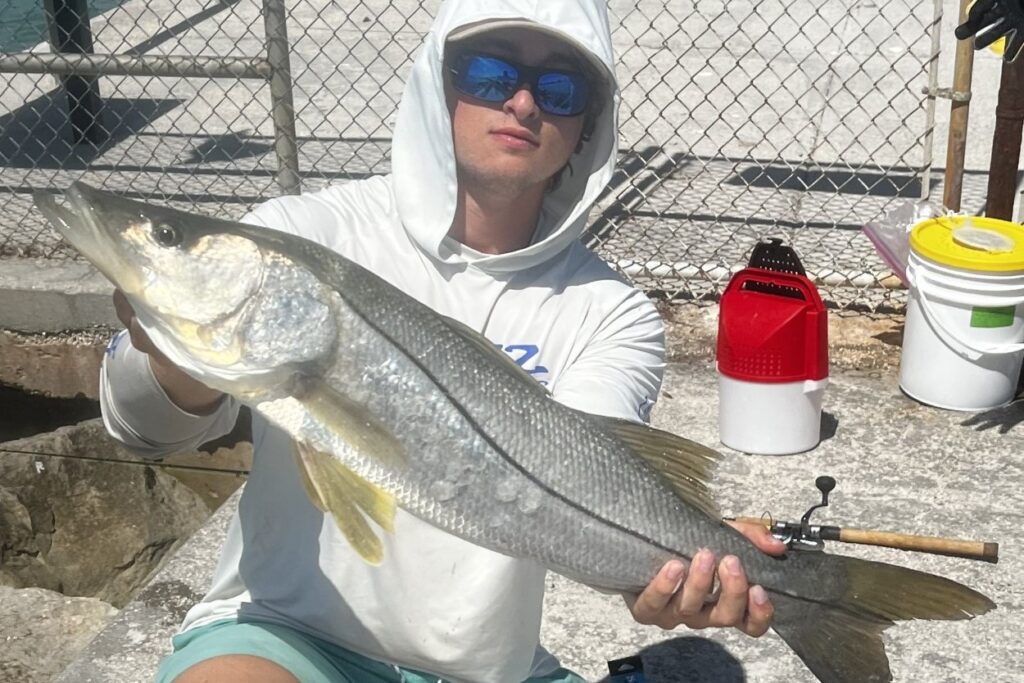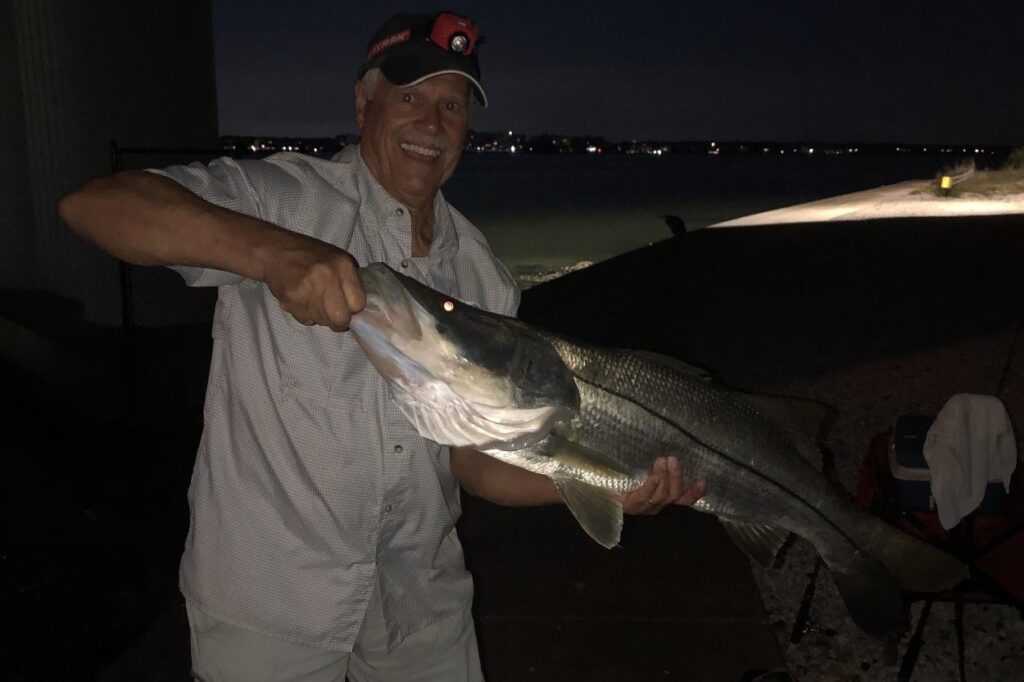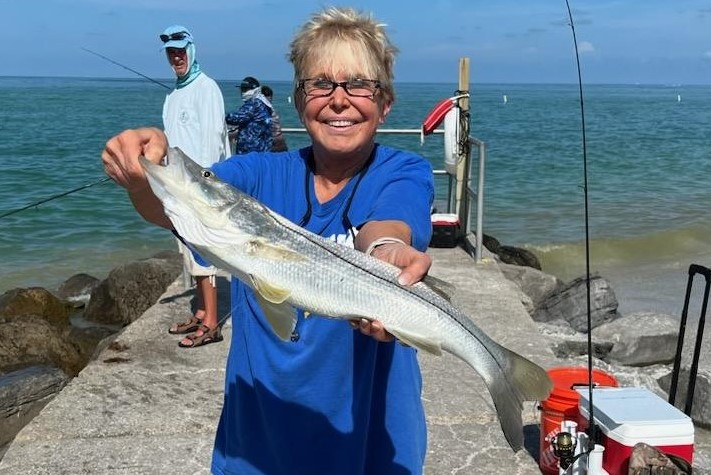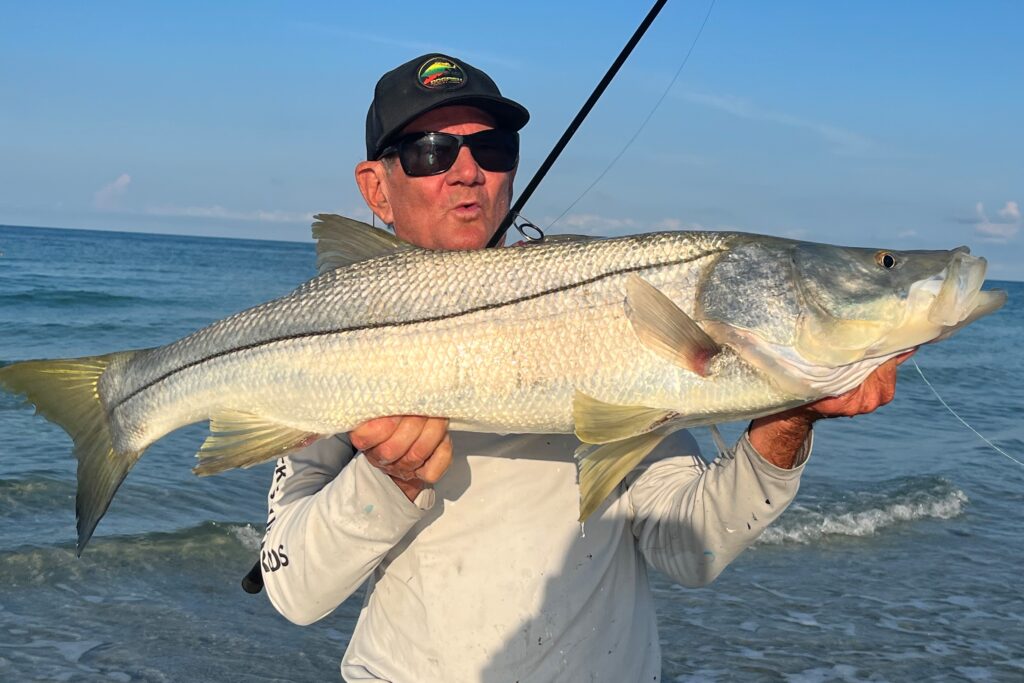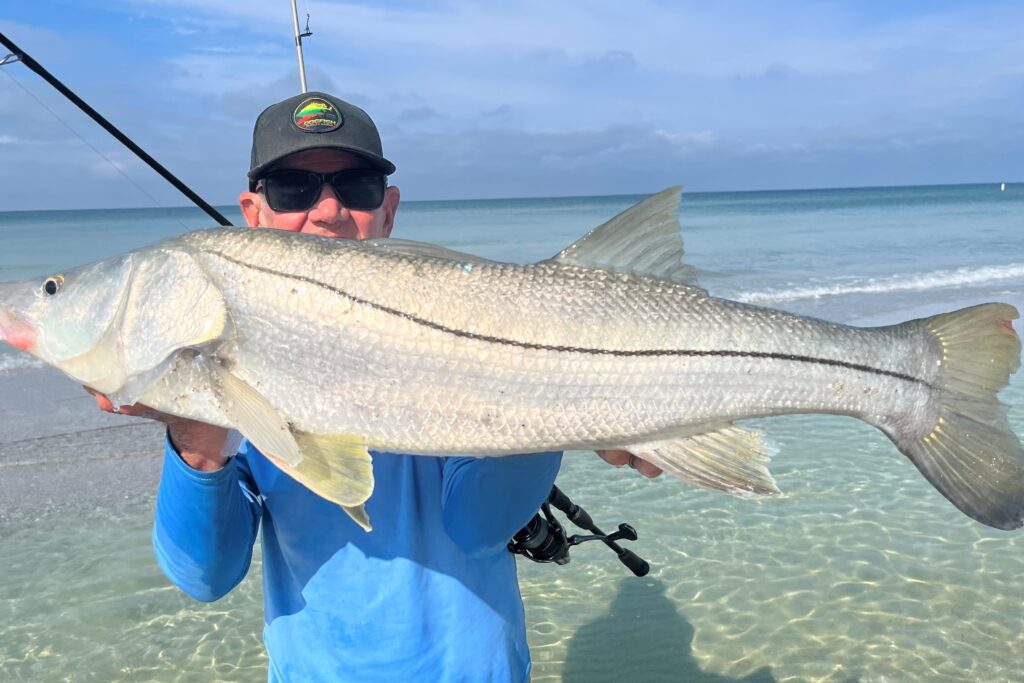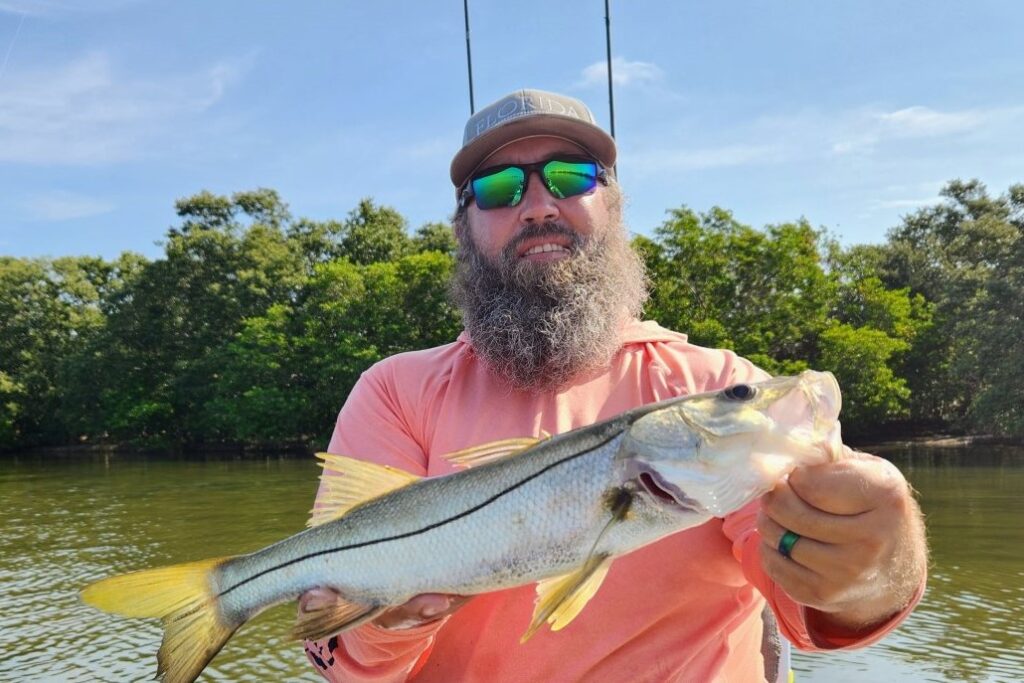 Snook action is going extremely well around the tampa bay region. Especially around Hubbard's Marina and Johns Pass. We are seeing snook starting to really stage up in the passes and then move onto the beautiful gulf beaches during the day. We are seeing some really big snook hanging around the pass throughout the whole day too and some actively feeding even at off times. However, if you hide a major or minor solunar tidal period we are seeing truly incredible action around our passes. The beaches during the early morning hours are great options for the snook but you have to cruise the beach and find them. Then set up in front of them so they swim into your live shrimp, grunts or lures. However, on the beaches with this clean water it takes extremely light tackle and a stealthy approach. IN the passes, especially at night you have a much better chance of fooling the snook into feeding.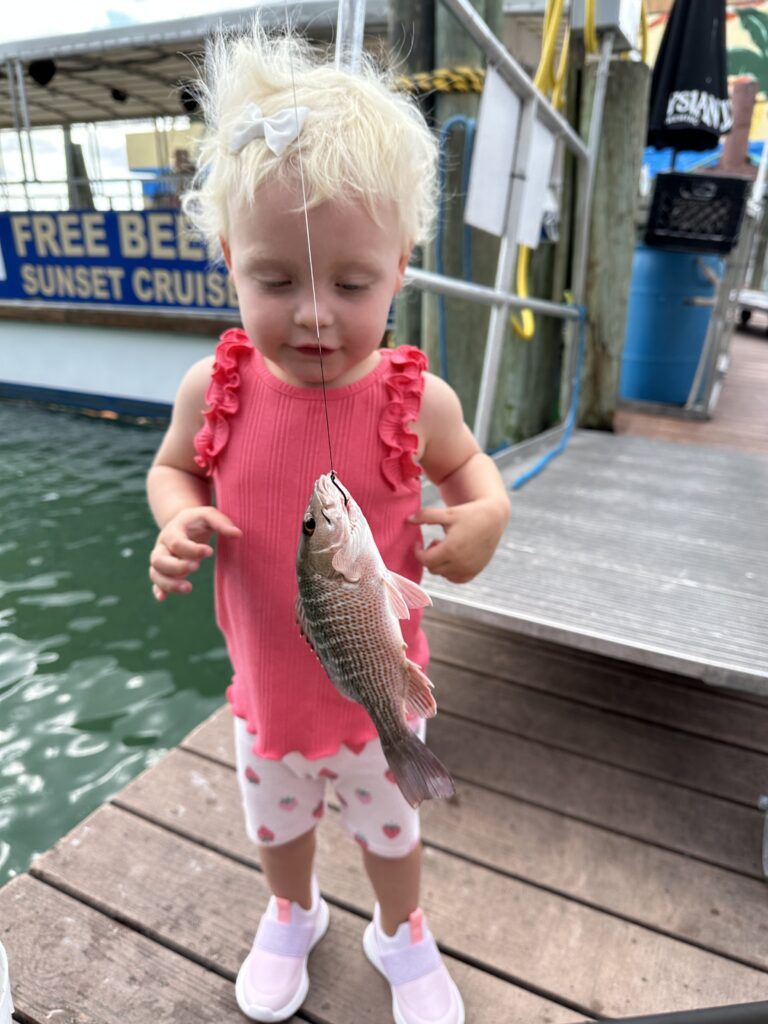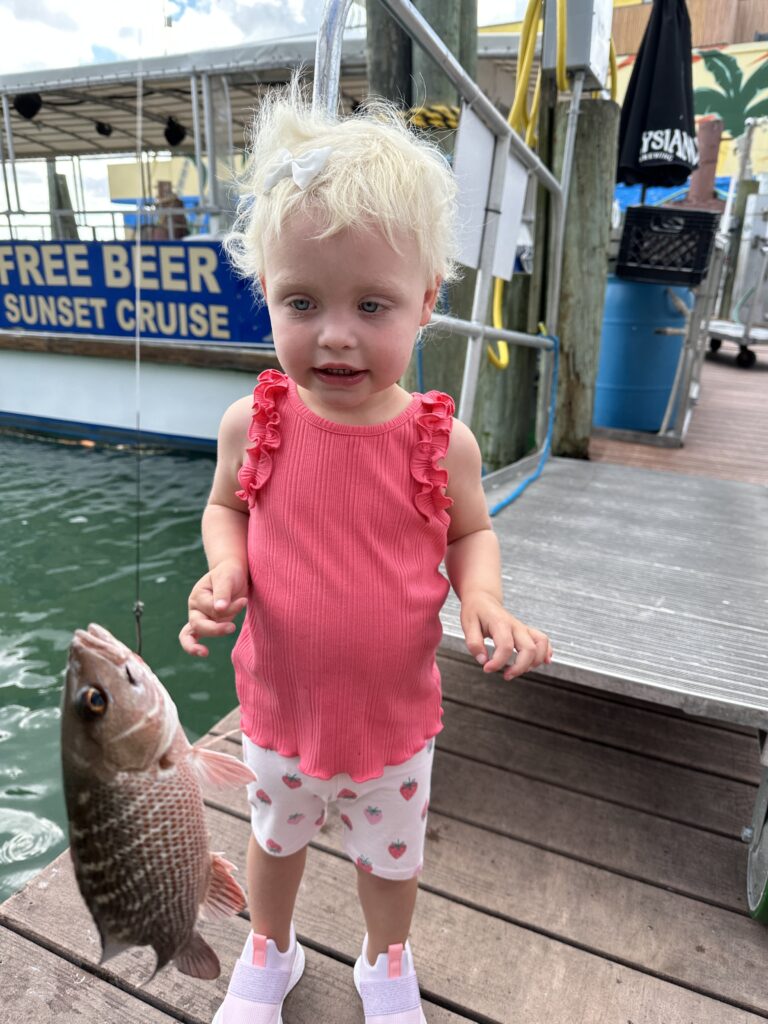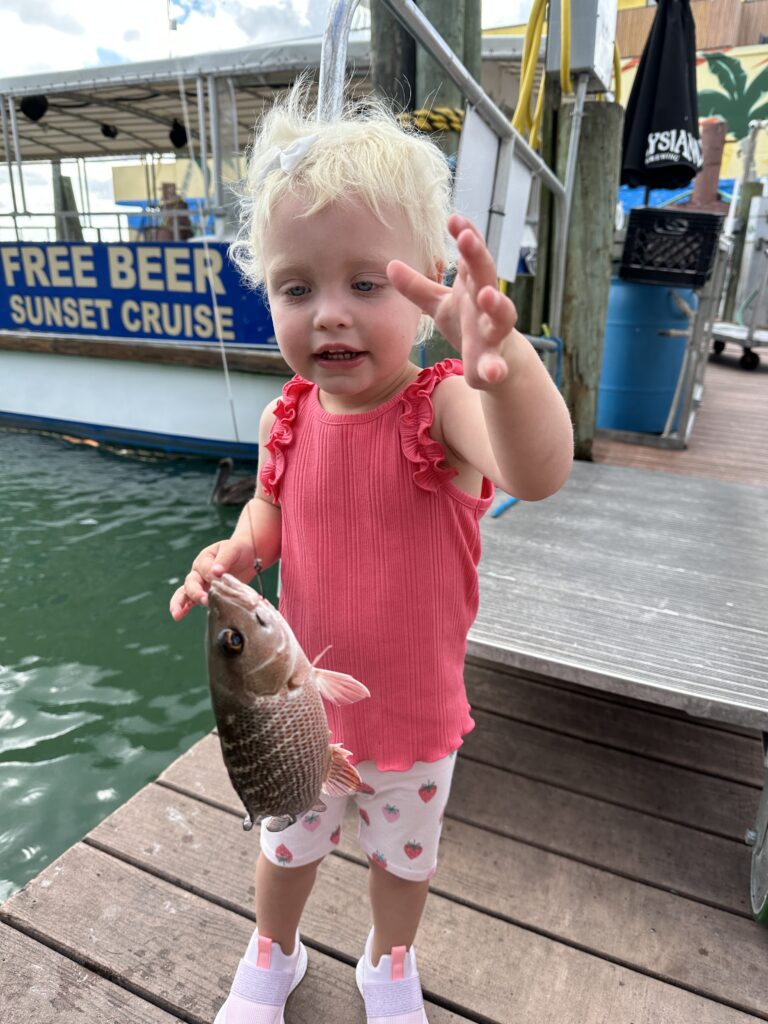 Mangrove snapper action around the inshore waters is going nuts at the moment. We are already seeing those summertime clouds of hungry mangrove snapper around the docks, piers, bridges and jetties. Plus, rock piles of tampa bay are starting to hold them too. Its that time of year when we see them start to set up for a long summer of voracious feeding around virtually any structures. The same areas once ruled by concentrations of sheepshead are being invaded and taken over by schools of piranha like mangrove snapper. Just this past week fishing the docks with my kids we had impressive schools of mangrove balled up eating just about anything we put into the water. Lighter tackle, small hooks, and a small piece of cut bait is great fun to target the mangrove snapper and good fun for any age or level experienced angler.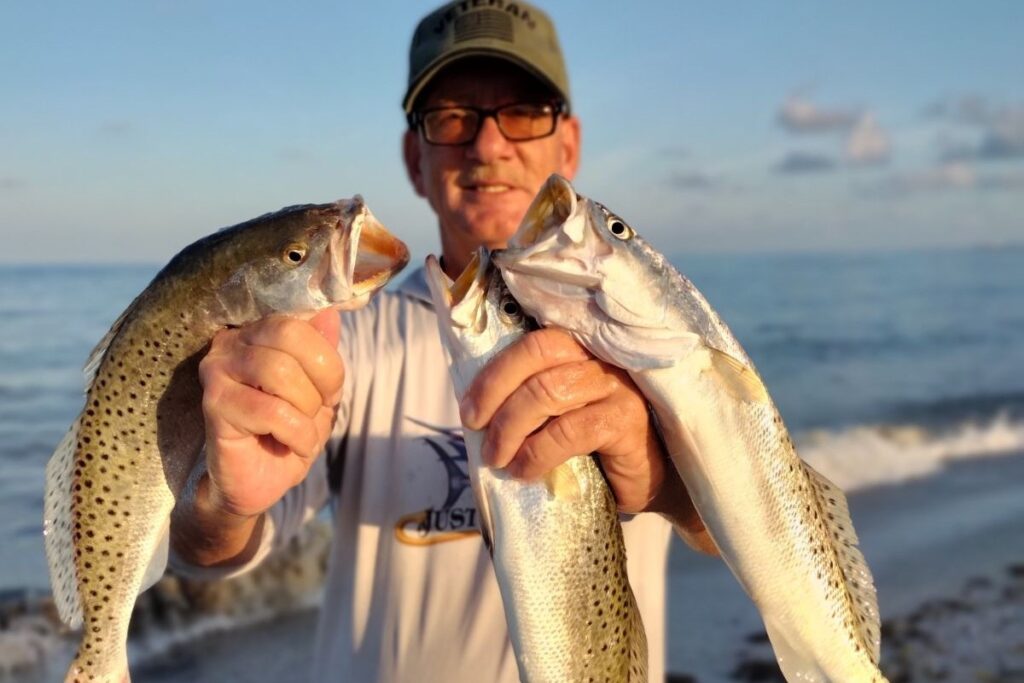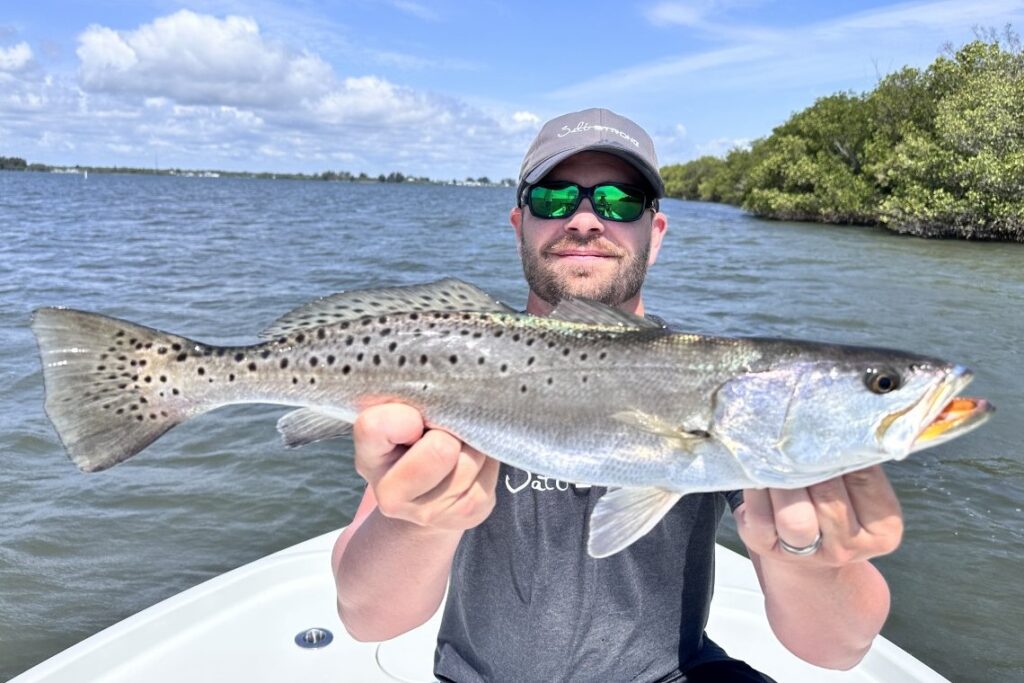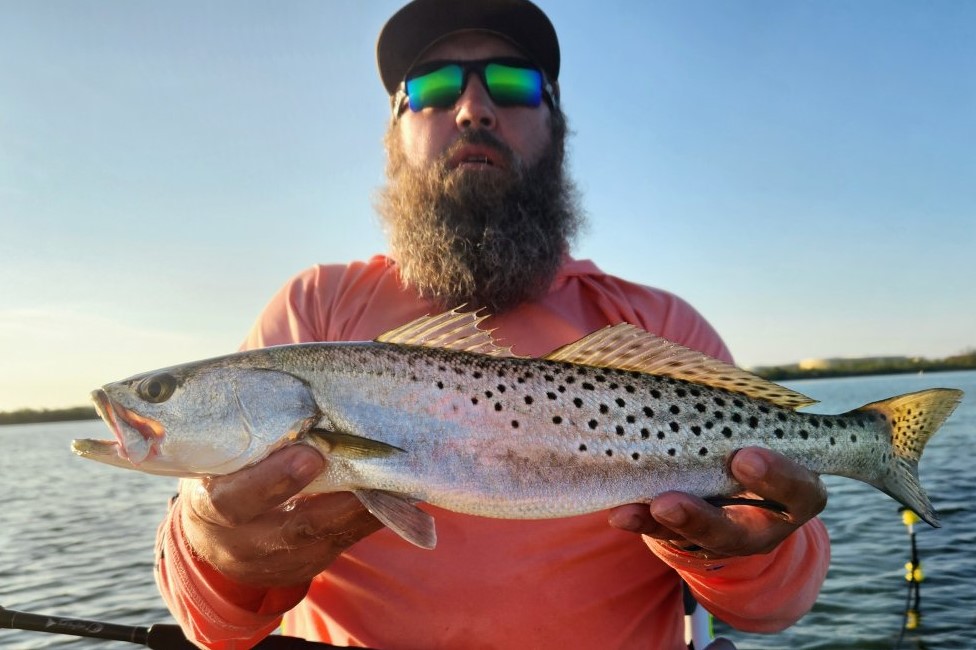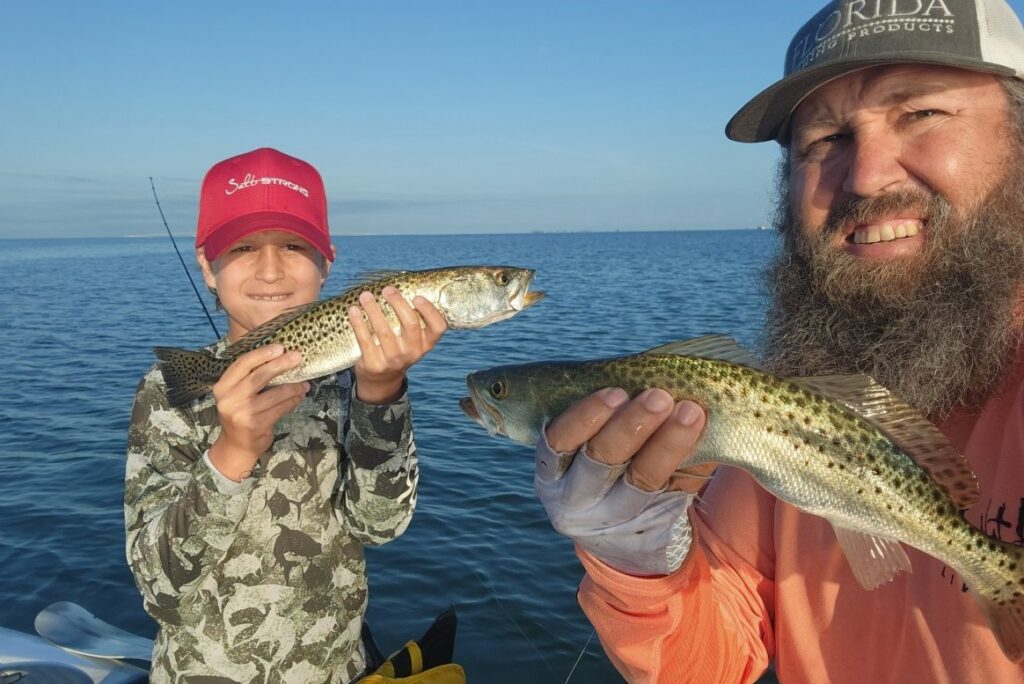 Trout action is going steady throughout boca ceiga bay and tampa bay areas. Plus, around Johns Pass we are seeing some good numbers of the speckled trout. They are really thick around the pass at night on dock lights and bridge lights. During the day, we are seeing trout around the jetties and on the beaches too. Really big trout lately too, some good overall size this time of year is common with the abundance of bait. We are seeing some in the back bay around the mangrove islands and grass flats too. Look for them in areas where they can feed opportunistically without expelling or expending much if any effort.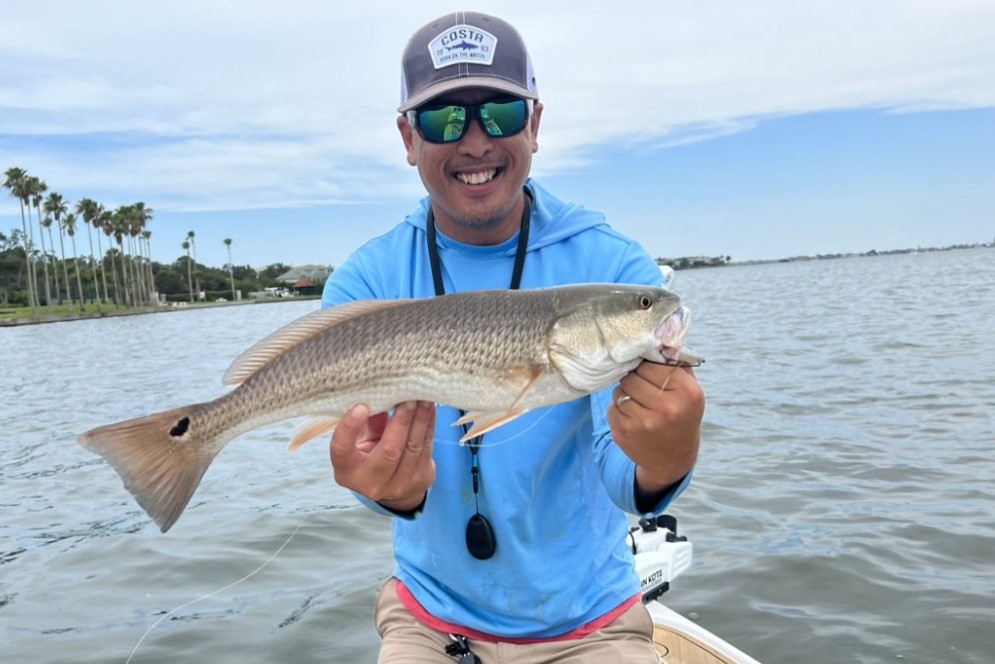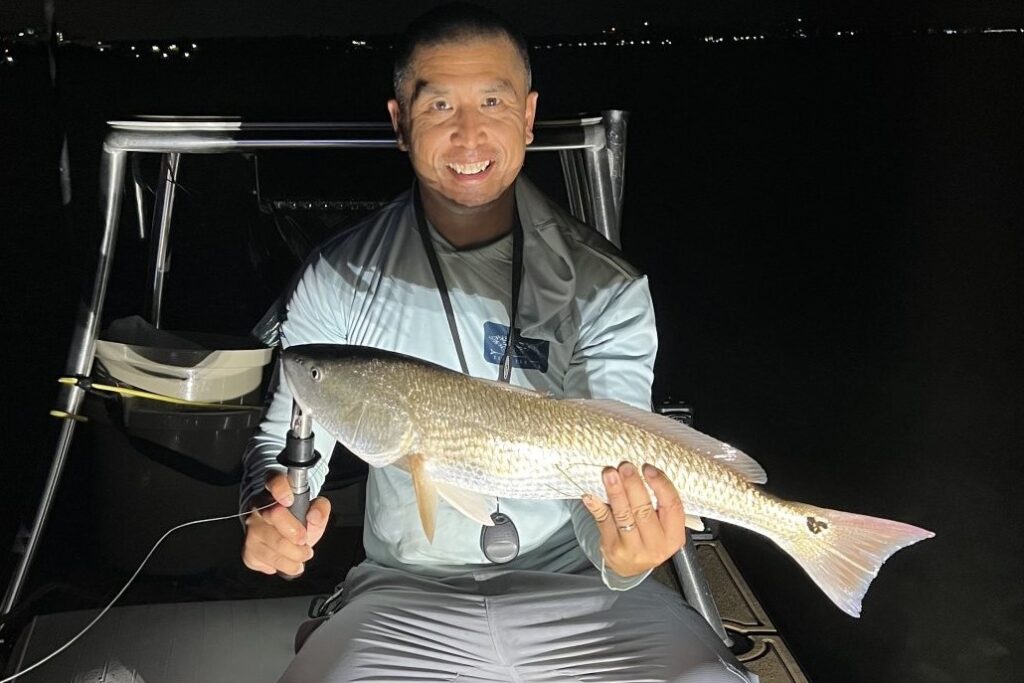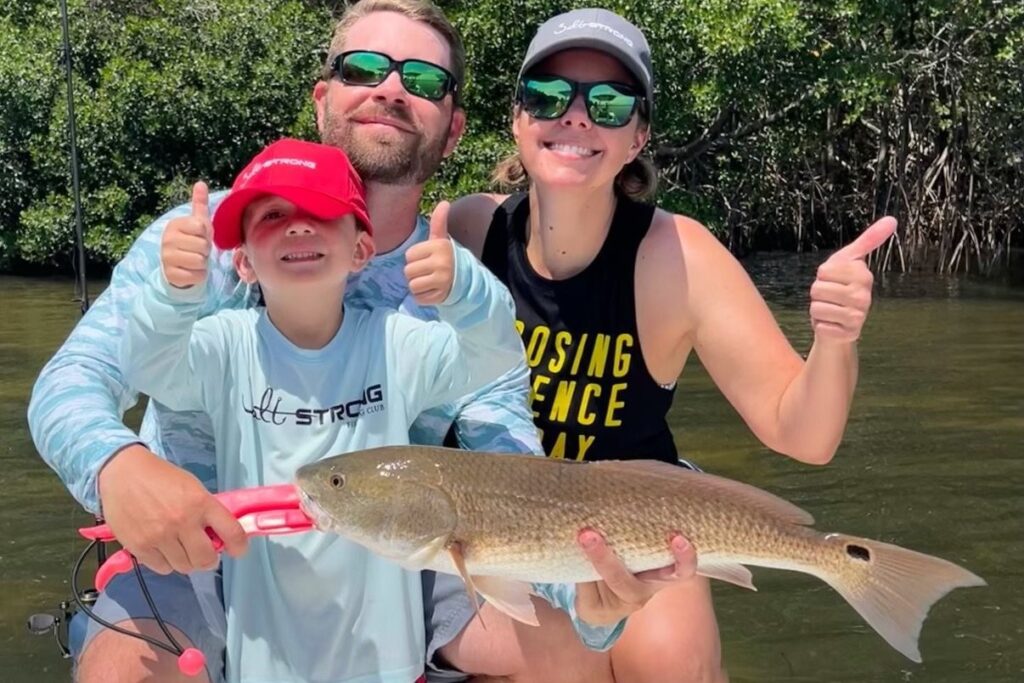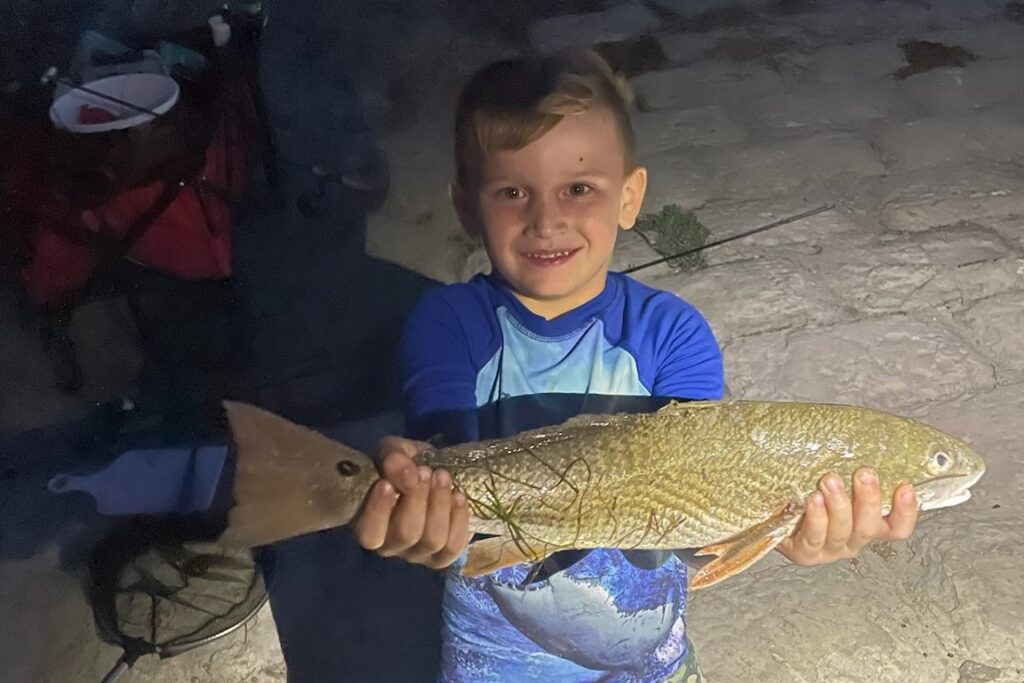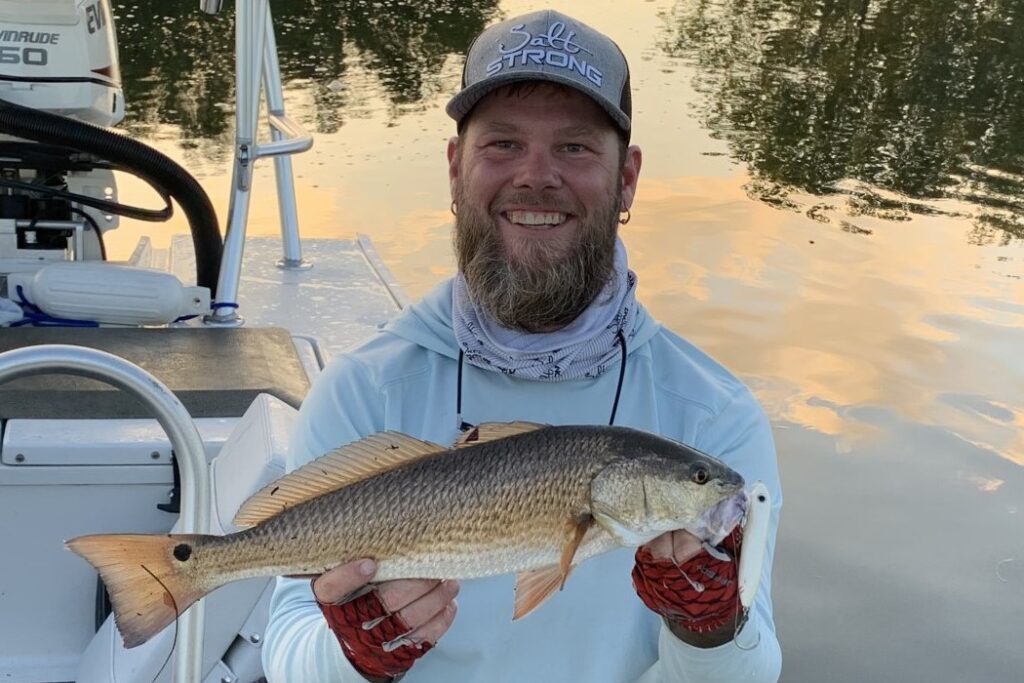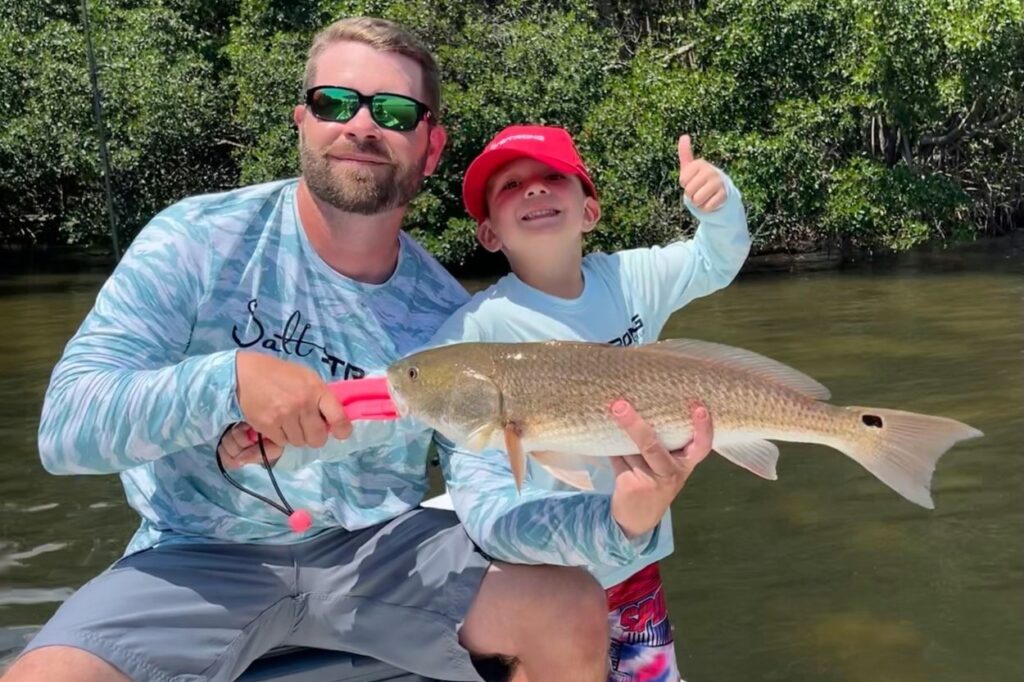 Redfish action is going well around the flats, mangroves and oyster bars. We are seeing a few here and there around the pass and jetties but not as much as the back bay flats. The night time will sometimes have them on the bottom near the dock and bridge lights under the bait and snook. However, for the most part targeting them around the shadows of mangroves is a great idea come the warmer summer months. Cut threadfin, pinfish, ladyfish or mullet in little 2-3 inch chunks becomes a great method to target them this time of year. However, the soft plastic paddle tail never goes out of style for the redfish either
Tarpon action has really stacked up around bay area bridges, passes and even on our beaches too. We are seeing the tarpon roll around the johns pass bridge in the early morning and throughout the night. We even see a few swim our docks especially upon cutting fish behind trips returning from offshore fishing charters.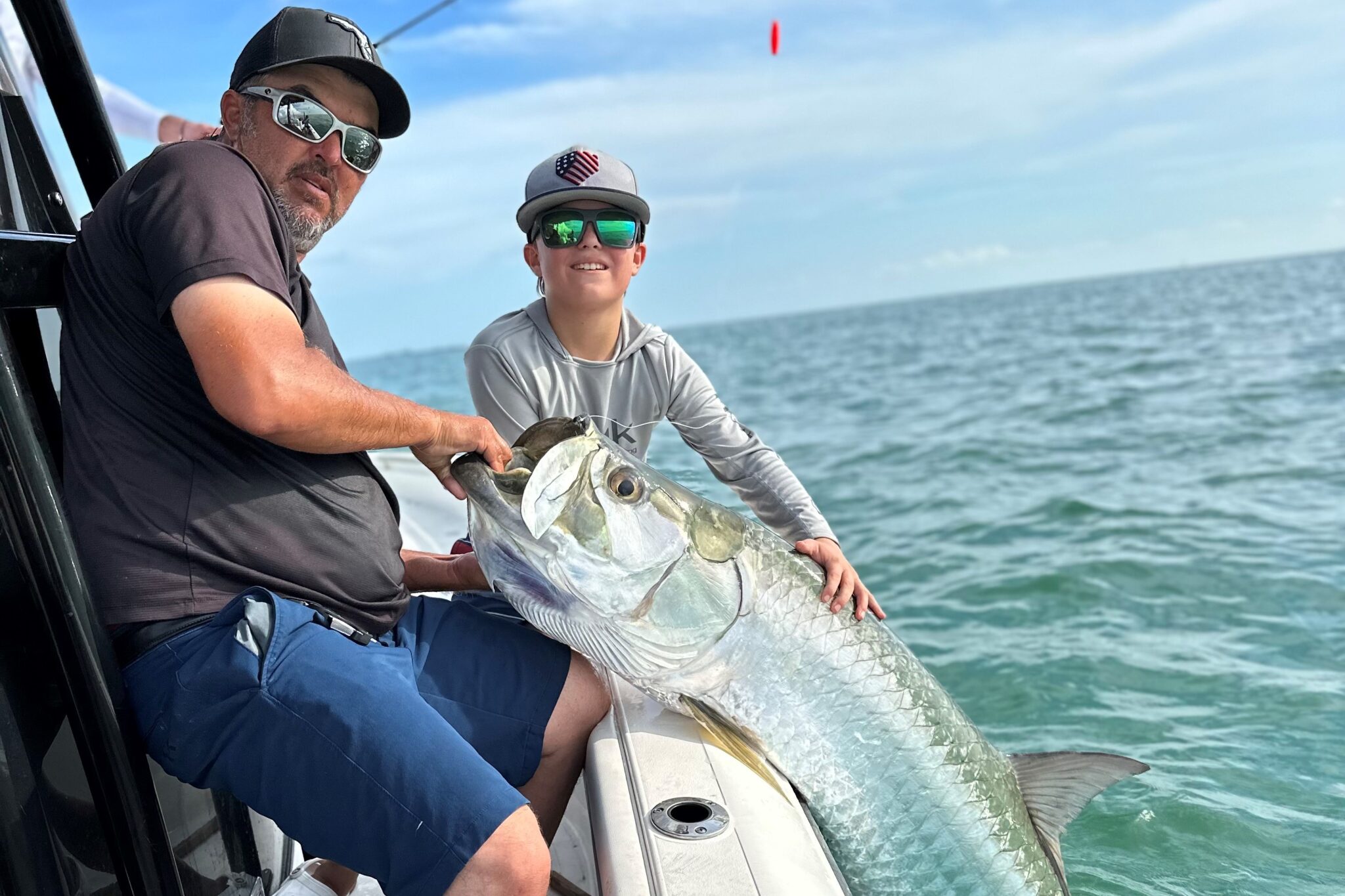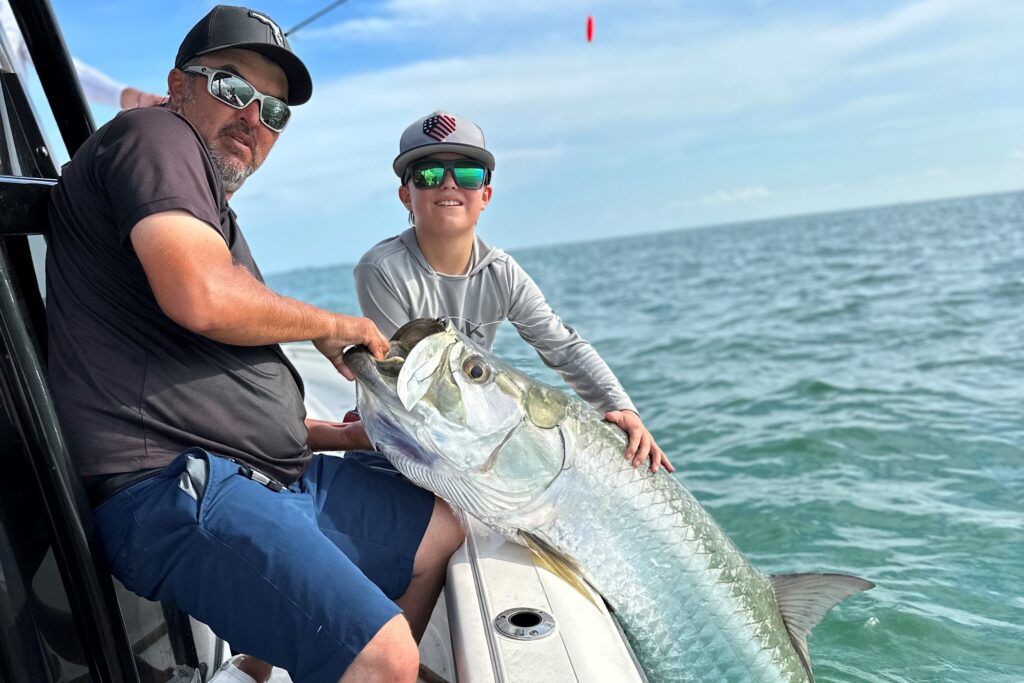 Mackerel are still around, but in much less concentrations. Mostly around the passes and outer bay or deeper parts of the inner Tampa bay area. They love deeper fast-moving water where bait is heavily present or persistent. Fishing piers, bridges, and passes are good areas to look or right on the beaches around those hard bottom areas at the mouths of passes. 
Flounder are pretty active around the inshore waters of Tampa bay right now as well. We are seeing flounder hanging by the docks, bridge, flats, and other areas that may have bait present. They lie in wait down tide of these areas waiting for shrimp, baitfish, or anything really to get pushed their way. They are extreme ambush predators lying in wait on the bottom for anything to get too close. 
Shark action has picked up inshore too, and will only continue to increase as we continue to move into the summertime patterns more and more. The blacktip and bonnet head sharks become more and more prolific and sometimes others too. This is common in the summer we will see more and more of these guys and even the pups too.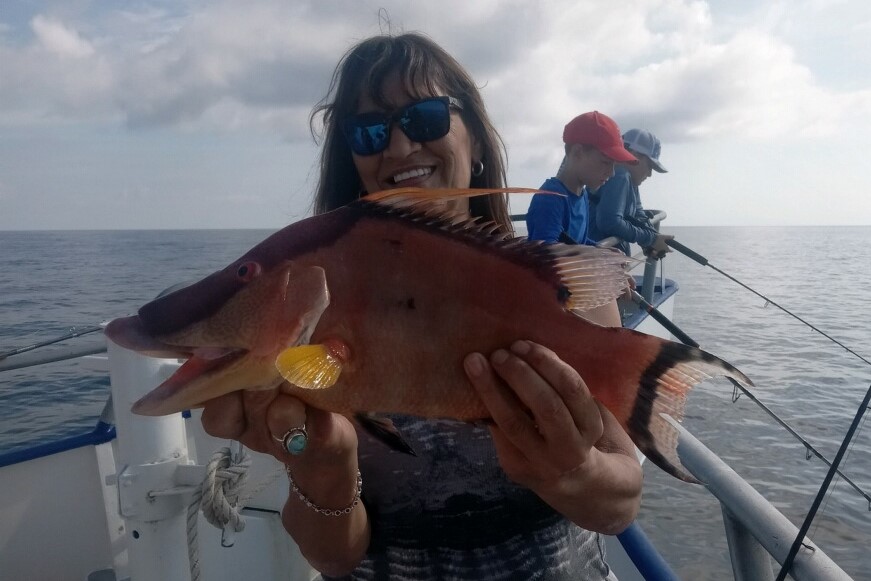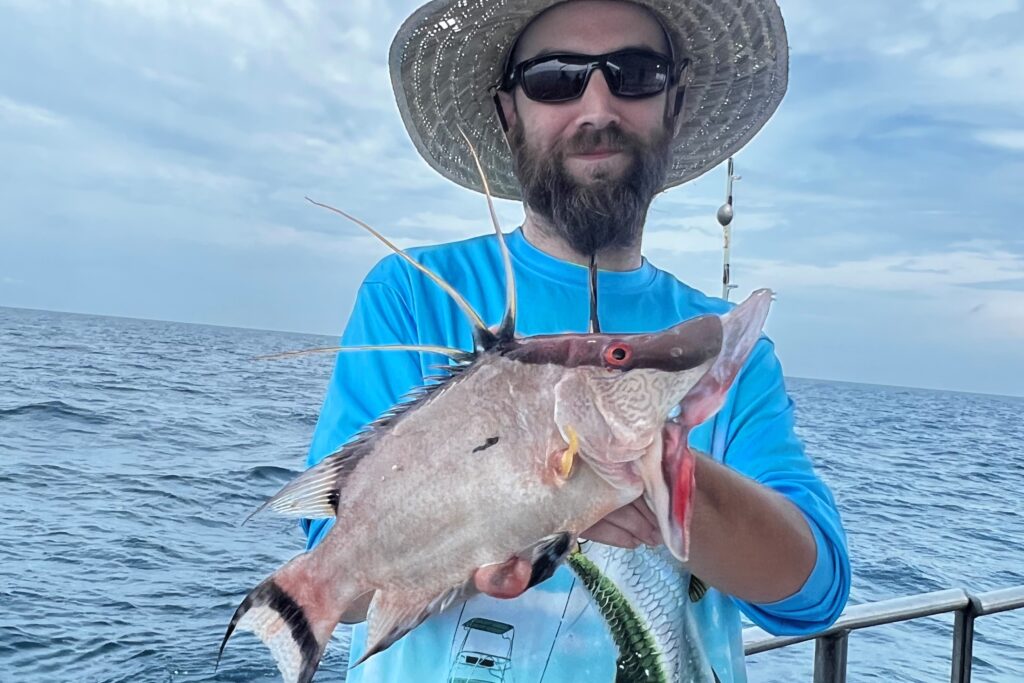 Hogfish action persists but has really fallen down a bit in the past weeks as we move into summer. These guys really spread out and get less and less aggressive and harder and harder to catch and target with consistency this time of year. We typically see lower numbers until things start to cool down which brings the hogfish back together on the structures and areas we fish more commonly. While we are still catching a few here and there its definitely not one of those things where we are confident in consistency or writing home about the numbers of hogfish we are catching. 
Lane snapper fishing is going well near shore and we expect that to persist consistently through summer. Typically around 60-100ft of water is a good area to look for and target the lane snapper with good consistent numbers of hungry fish. We see them deeper into the offshore waters now heavily too, but near shore you want to start around that 50-60ft mark to find good numbers. They love some shrimp and we also get them on cut threadfins but they will even bite on the squid chunks too. They have an extremely white meat fillet and hold up really well when saved after a fishing adventure.
Mangrove snapper action near shore is going okay for us, while not super prolific, we are seeing some good ones. They start a little deeper near shore and the deeper you go, the bigger they get, but we are seeing some good ones even as shallow as that 60-70ft mark. They prefer the shrimp or the cut threadfins for the most part.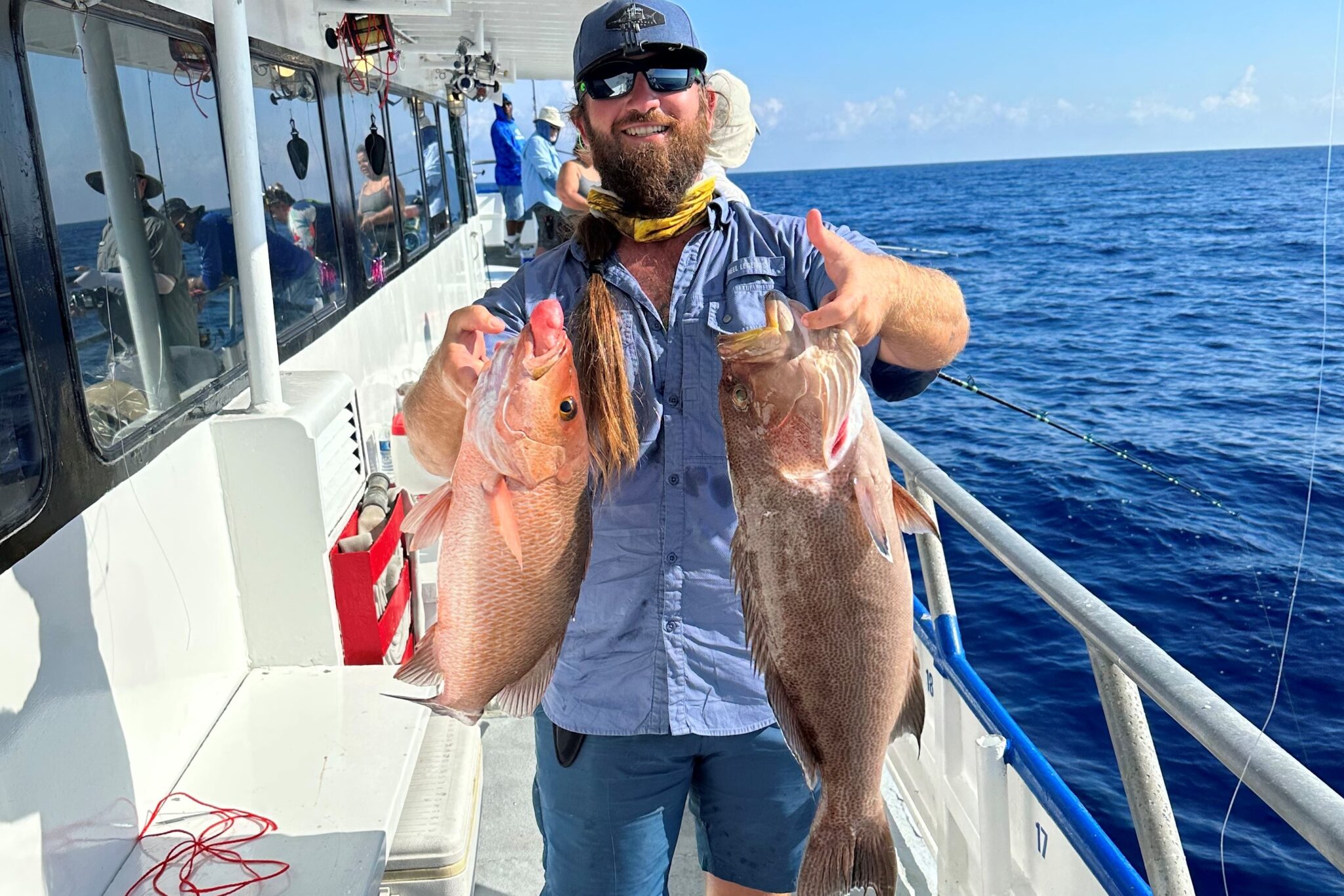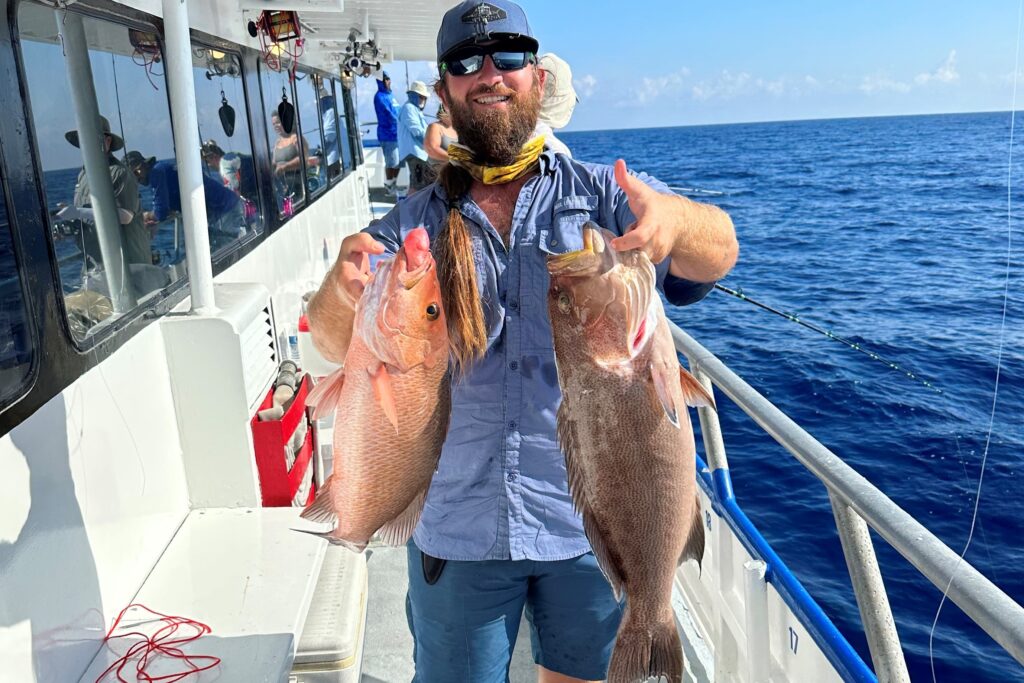 Red grouper action is going okay near shore, but mostly on the private fishing charters on the HUB or Flying HUB 2. While we get a chance for a few on the ten hour all day on the friendly fisherman, its more common on the private charters with less lines in the water, on a smaller boat, fishing those smaller more sneaky spots that are hard to target on the party boat style trips. Red grouper love big dead baits and live bait like pinfish, pigfish or squirrelfish. The deeper you get the better the chance for more often capturing keeper sized red grouper.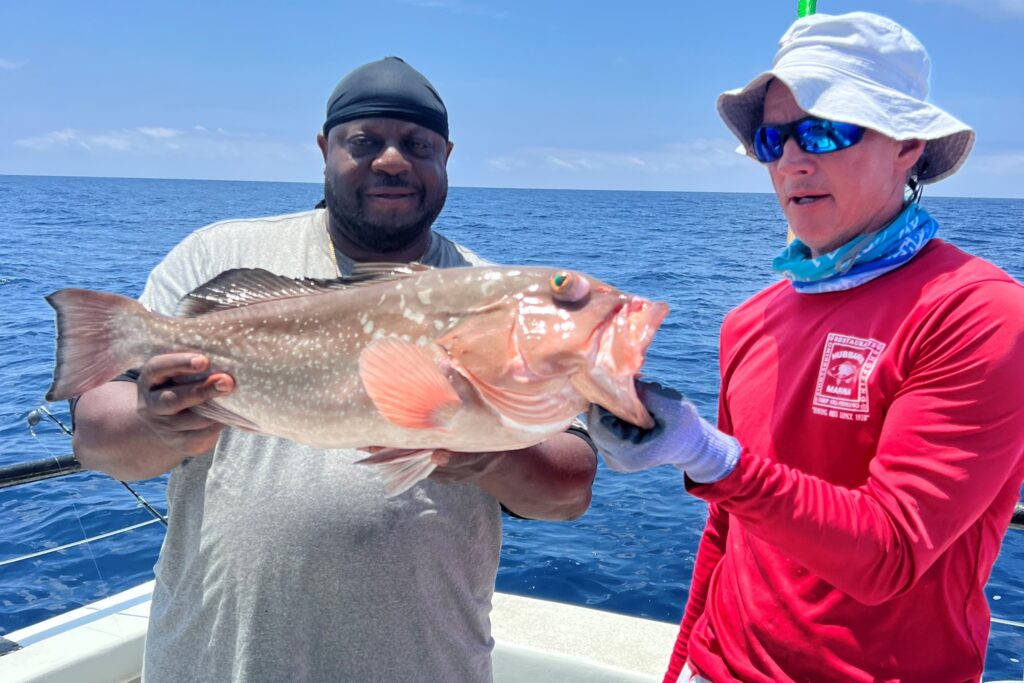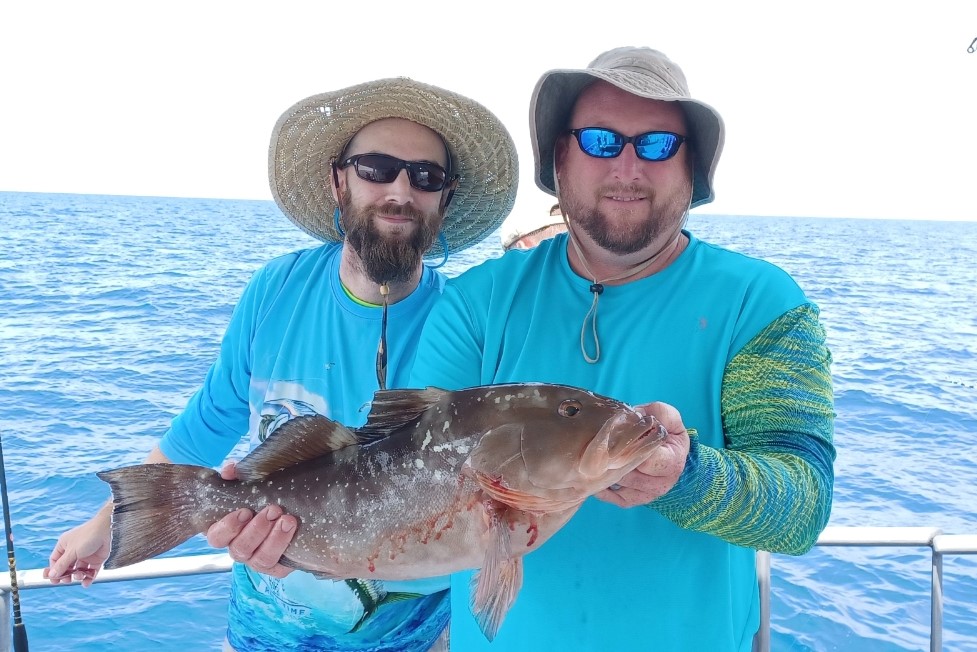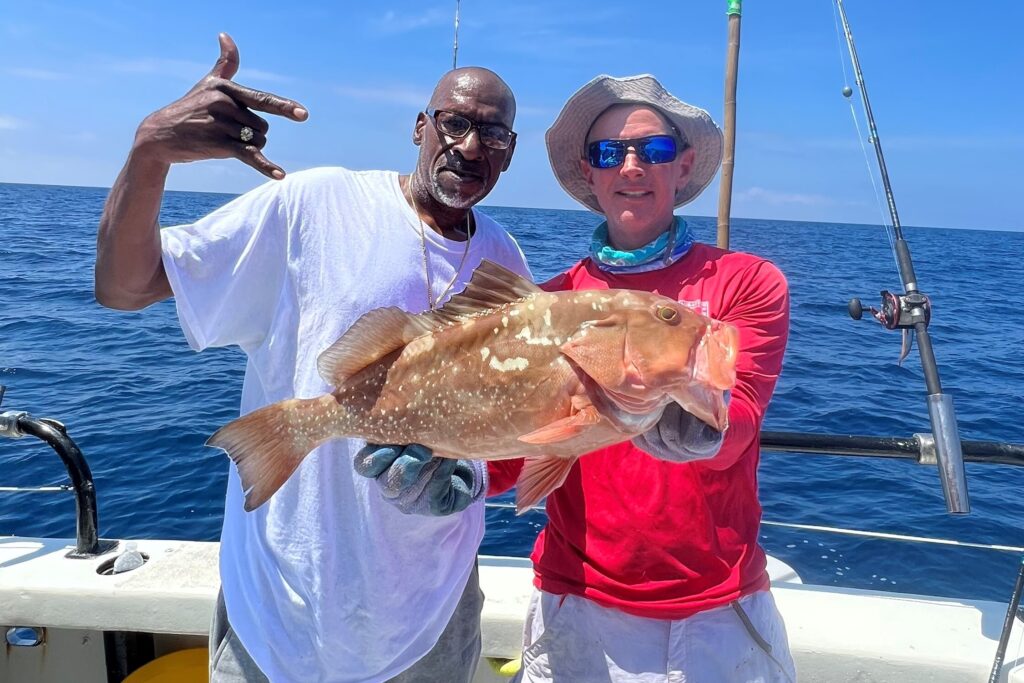 Red grouper fishing is going good for us offshore right now on our longer range 12 hour extreme trips, 39 hour long range overnight fishing trip, and that special 44 hour full moon long range overnight trip too. The red grouper fishing while going well isn't super chaotic like we will see with the red snapper season that's about to kick off. We get a few here, a few there, and have to keep sticking and moving to end up with a solid catch of some fatty red grouper out there offshore. The deeper you go the bigger the red grouper and the more common you see them as we mentioned in the near shore report. However, once your past around 100-140ft you seem to get in that more optimum range for finding them at the moment.  
Yellowtail snapper fishing is going really well for us offshore right now too. This should continue through the summer with good yellowtail action starting around 100ft of water in the shallowest offshore waters or deepest near shore waters. We are seeing them really best on the live shrimp, but you can get them on thin 2-3 inch strips of squid or cut octopus tentacles. They are typically going to want that lighter tackle like 30-40lb leader and smaller hooks work well for their smaller mouths too.
Mangrove snapper action is going well offshore right now too. We are seeing them best past around 120ft of water on the long range trips. We did one trip in shallow and really messed them up good without much bycatch. When fishing deeper lately we are still getting mangrove snapper, but the bycatch increases significantly with more vermilions, porgies and almacos as we push beyond 140-160ft of water. 
Vermillion snapper are thick out there deep, while we struggled on them fishing shallower we get some really big ones in huge numbers when fishing closer to 200ft of water. They love cut squid and cut threadfins on lighter tackle leaders and smaller hooks.
Scamp grouper action is going well too and we should see big boy scamp as we fish mostly deeper waters as we target red snapper for the coming months. They really get more common and much larger beyond 150ft of water. They are loving the cut dead bait or smaller pinfish. However, on the last trip we saw a lot of these scamp coming up on the spj techniques.
Pelagic action is going okay offshore on the deep water long range fishing adventures. We are seeing the chances for wahoo persist on the nomad DTX minnows or rapala Xrap magnum 30s or 40s but the yozuri bonita lures work well too. The Wahoos typically like those darker color patterns and the purple dark blues seem to be big winners. We are also seeing a handful of blackfin tuna too, but they are mostly on the lipped diving plugs like the rapala xraps and they love the black backed lures with a variety of other patterns. We are still seeing a few kingfish but they are definitely less common then they were now that we are seeing the waters warm offshore.