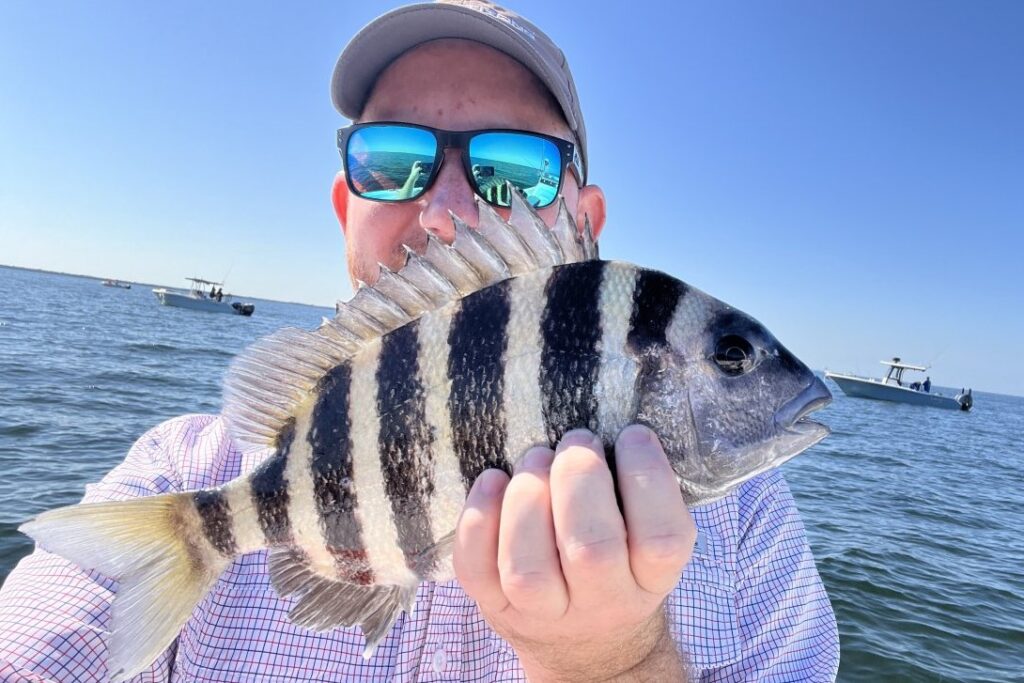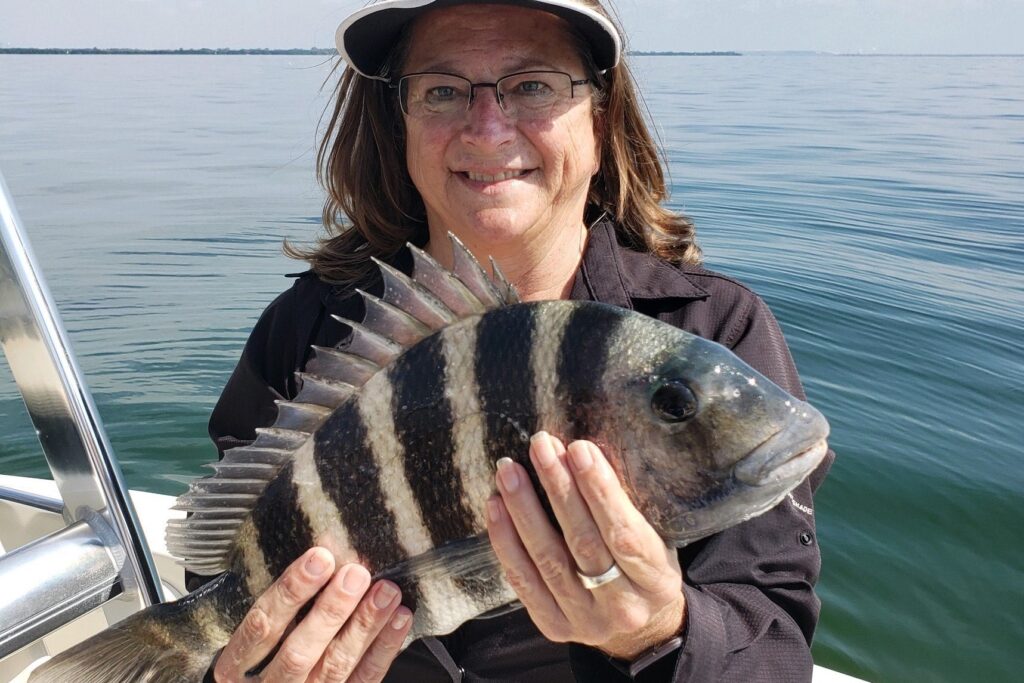 Speaking of sheep's head as we already discussed in the weather portion the sheepshead bite has been really good lately. We see sheepshead really fired up around John's pass docks around the bridge and also at the jetty too. This will be true around the entire area and should be a great weekend to go out and target those sheepshead. Sheepshead still love those small pieces of shrimp fiddler crabs cut clams or cut oysters. We're even seeing some of those sheepshead caught on Pompano rigs around the jetty.
 Black drum action is still going well around the area we're seeing those black drum and still fairly decent schools moving around areas like local bridges and even out on our beaches as well. Black drum will eat a variety of different baits but they primarily prefer crustaceans typically crabs or shrimp. However they are very bottom oriented so you wanna make sure whatever bait you choose is either on or just above the bottom when targeting these black drum. Many people will eat the smaller black drum while the larger black drum are typically catch and release.
 Like black drum another great catch and release target that is schooled up and aggressive right now is Jack crevalle. We're seeing them often in the early morning hours around Back Bay areas like the VA and long Bayou. Jack crevalle will even cruise the flats and passes as well. Sometimes we see them moving around the shorelines in residential canals following schools of bait. Jack crevalle typically like faster moving and flashier spoons and lures as they chase fast moving bait primarily.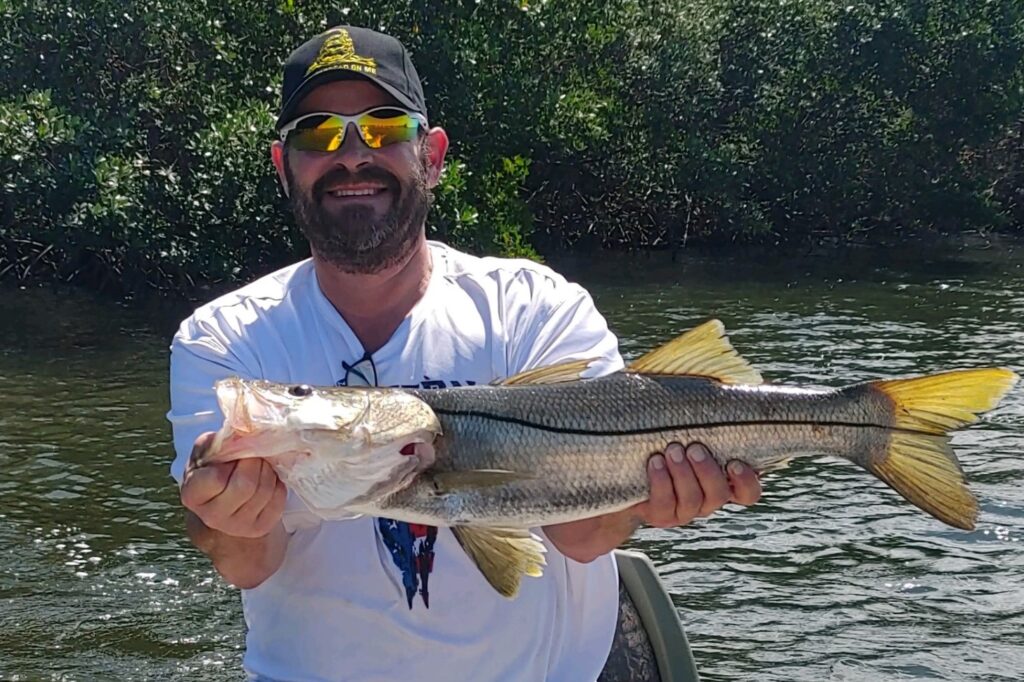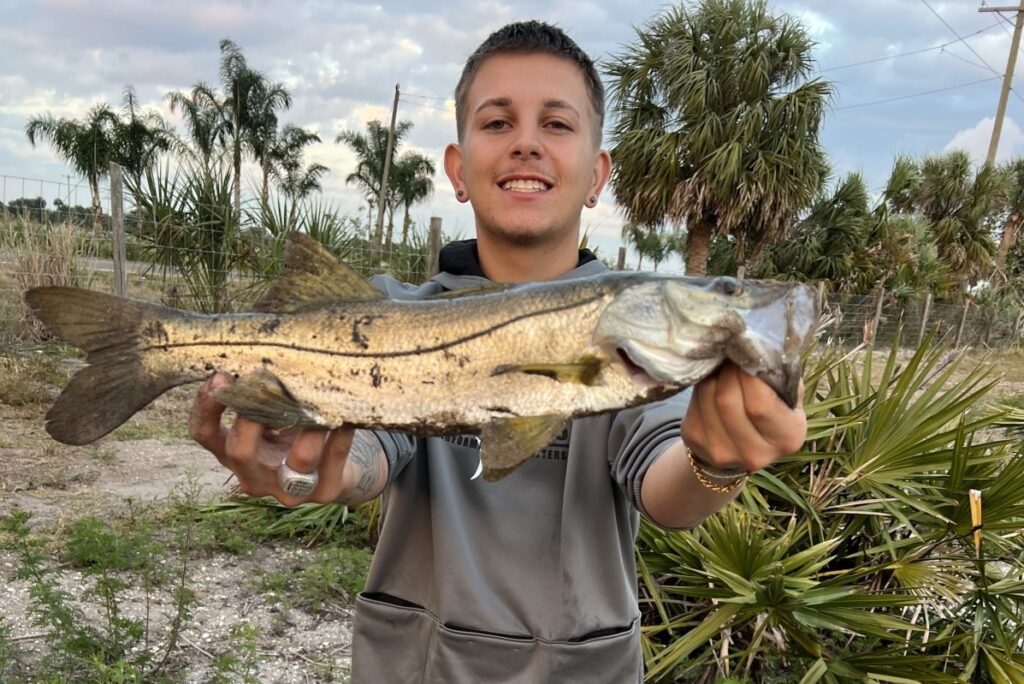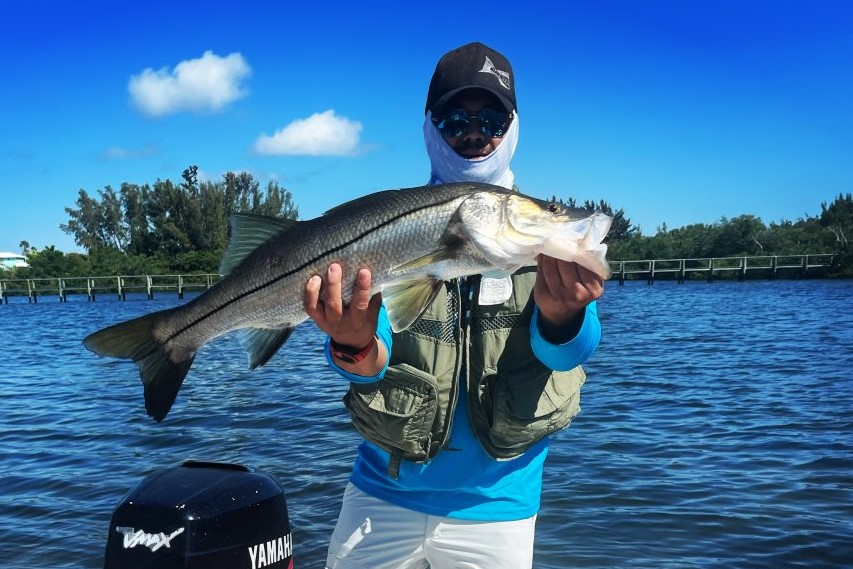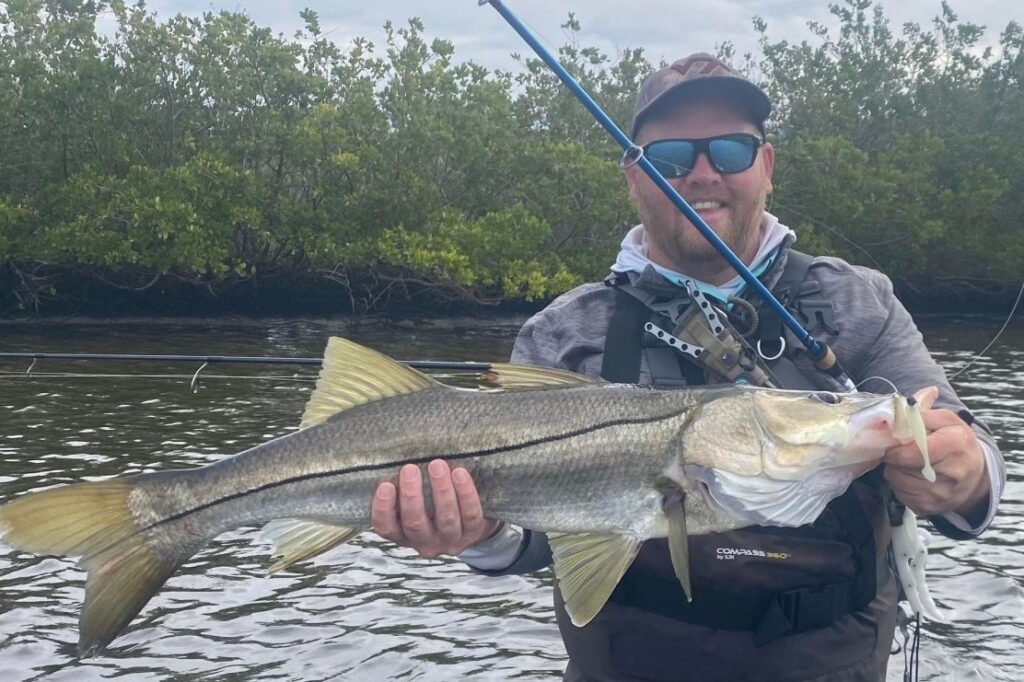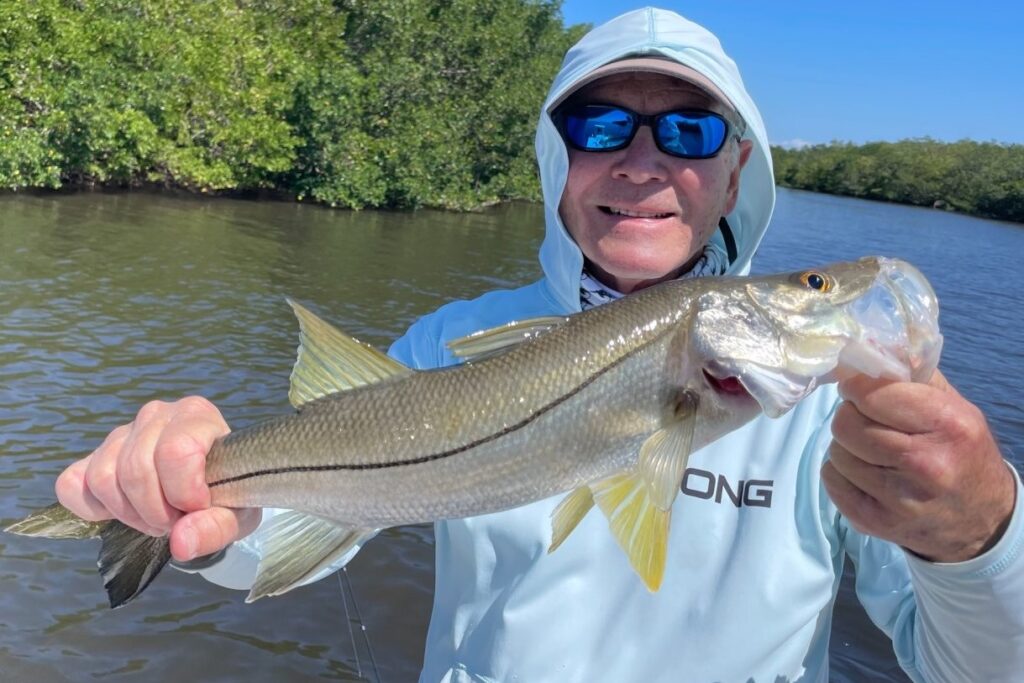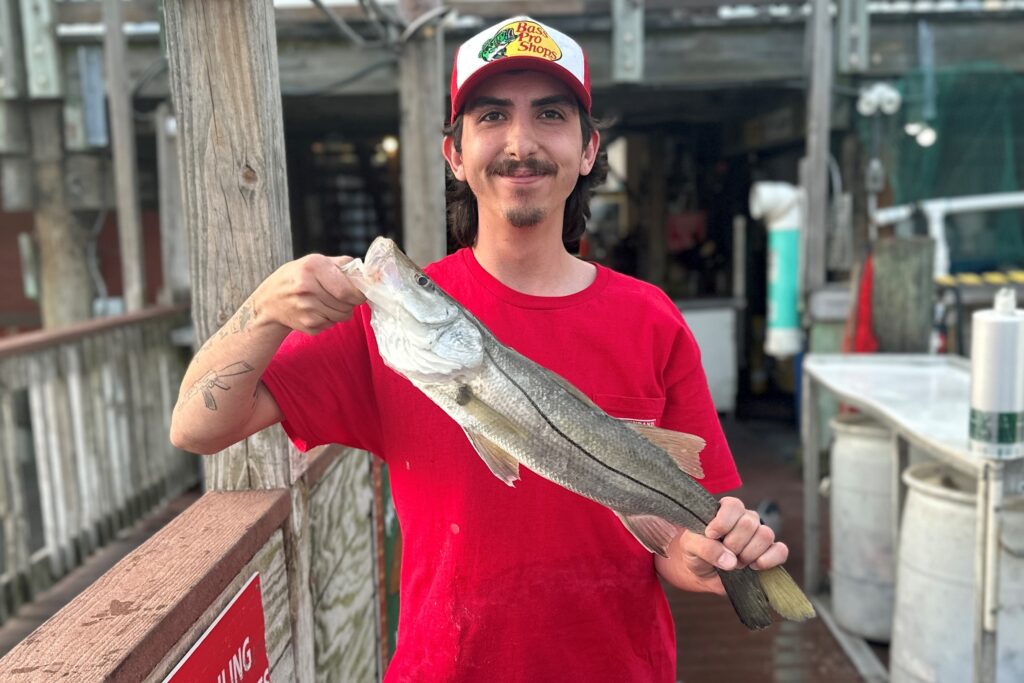 Snook action is going well for us right now too we've seen the snook really start to pour out of the Back Bay waters. We're seeing more and more snook start to show up inside John's pass especially early morning around dock lights and bridge lights. The snook are really getting thick. Snook are mainly chasing the live shrimp and pin fish but we're seeing them even on some of the swim baits too. This is the time of year where those flare hawk jigs start to become more and more popular and we've already seen them working well for the snook around the pass. Snook fishing should only improve around John's pass and the islands inside the pass but yesterday they were crushing some nice snook off the Johns pass jetty free line and live shrimp.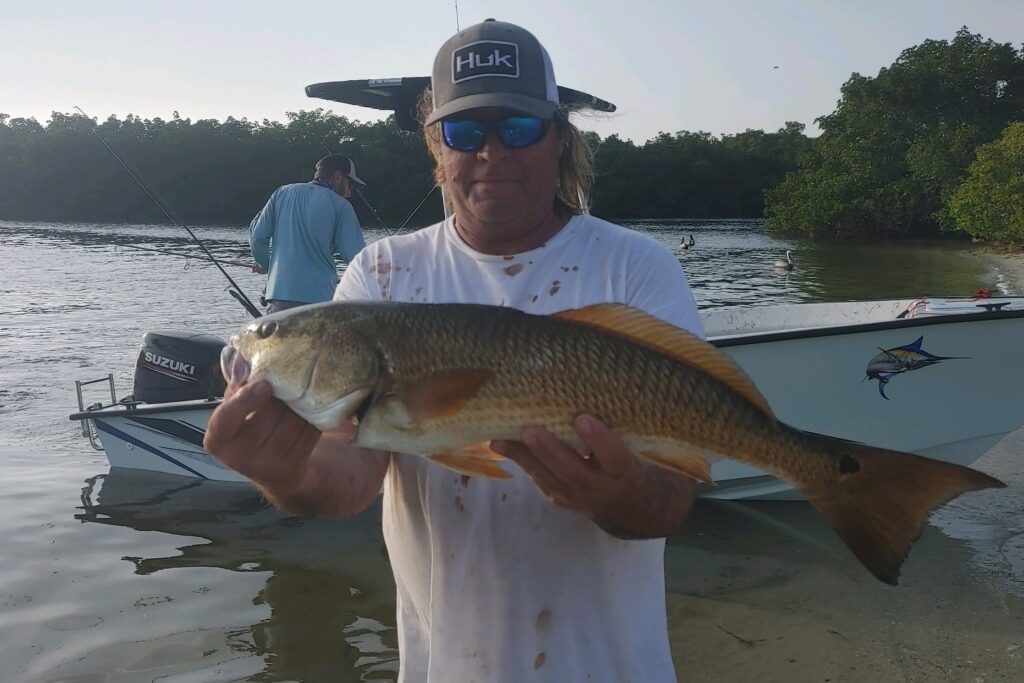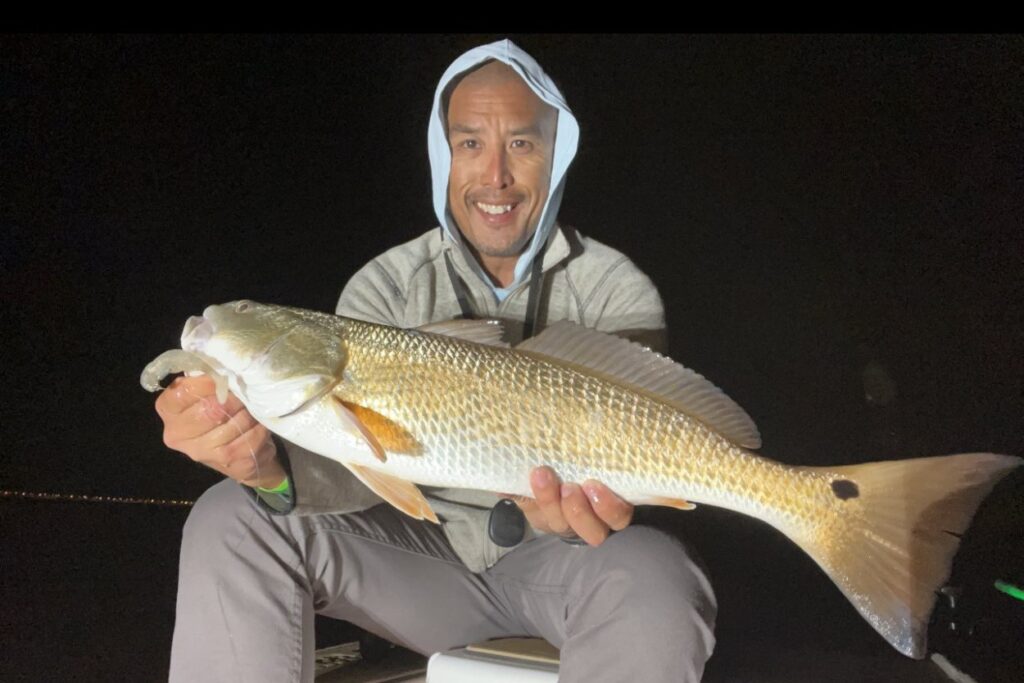 Trout are still biting well we're seeing a lot of the trout moving to a little bit deeper water we still see some of the big trout that we find in the winter time more commonly but some good numbers of a variety of sizes mixed in. The trout bite has been going well with soft plastics live shrimp and white bait too. Great time to get after the trout on the inshore waters. Also with the new moon we should see more and more trout action around dock lights bridge lights and night time fishing throughout the area.
Pompano fishing around our local passes is really really going well right now. Especially around the Johns pass jetty blinds past jetty pass a grill sand key we're seeing a lot of those Pompano. Pompano are going after those docks goofy jigs and free lined or shrimp with a small split shot. Great opportunities right now to get on a good bite of Pompano around our local passes. You can even find them along the beaches too traversing the beach parallel to the sand running through those troughs that the snook will be using in a few weeks.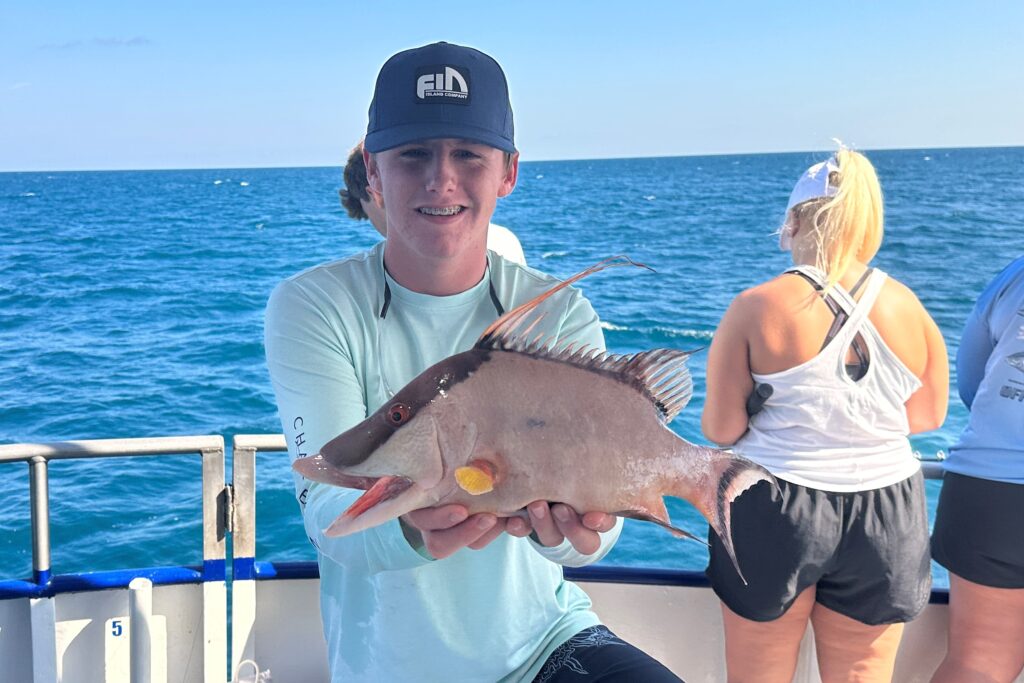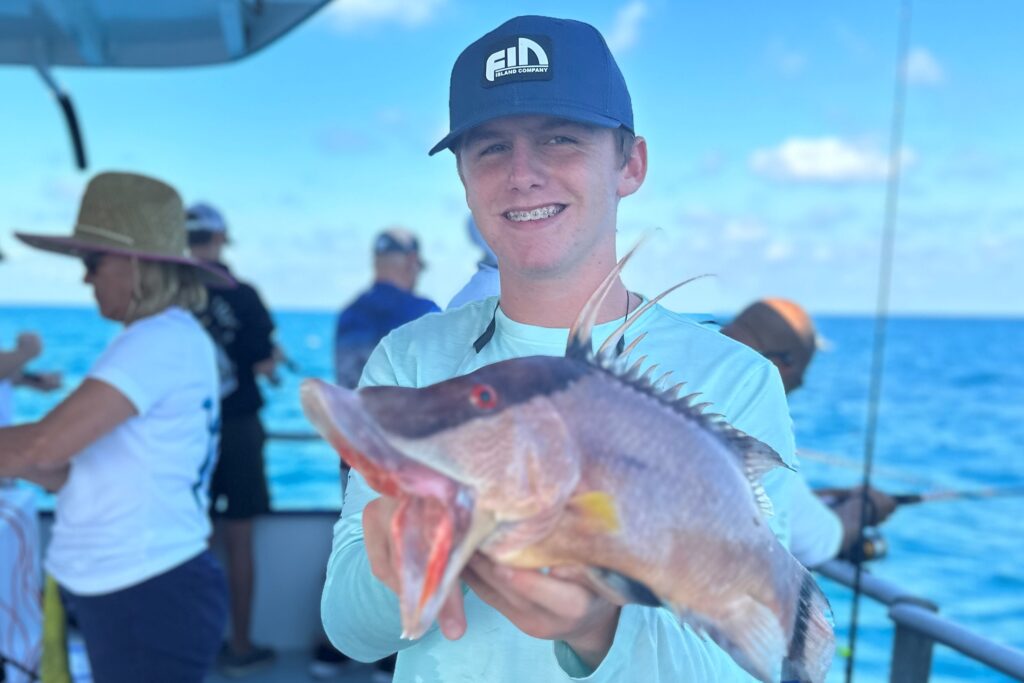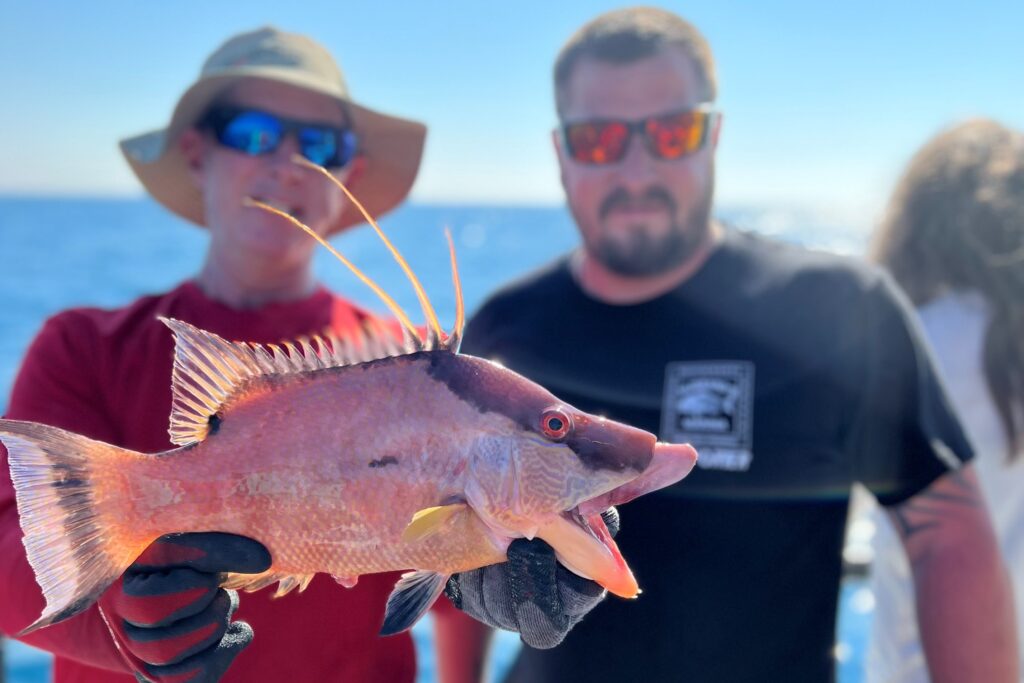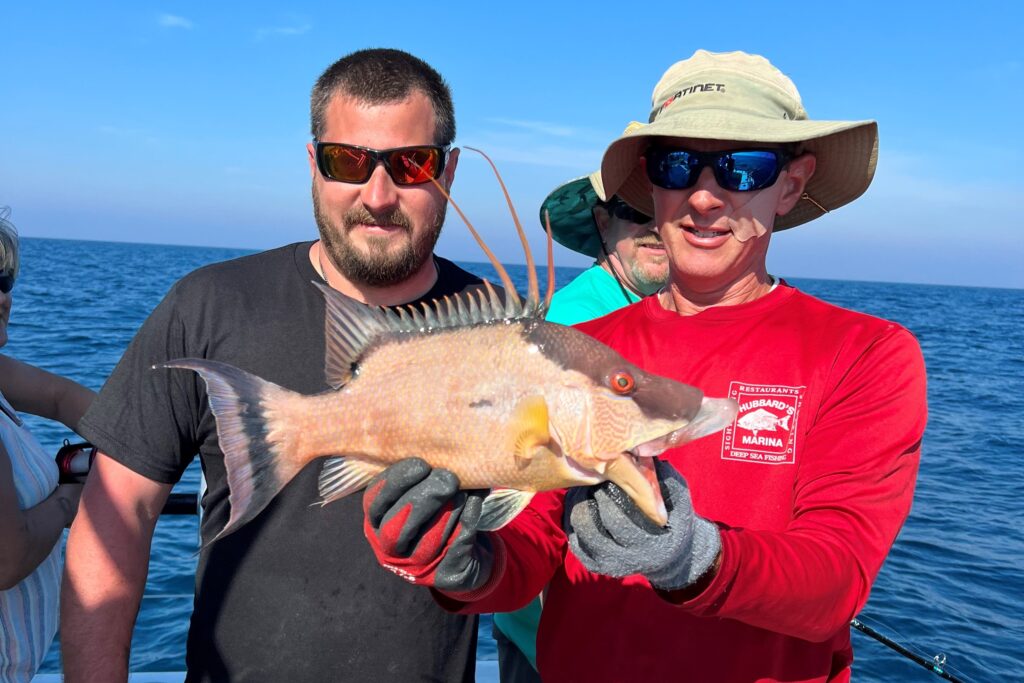 Hogfish action is going well near shore still we've seen those hogfish biting well anywhere from around 30 to about 70 foot of water. The hog fish are mainly chasing live shrimp on light tackle. We're also seeing a variety of hogfish action around that same death using the knocker rigs banana jigs and also some of the naked ball jigs as well. Hogfish love light tackle around 30 pound fluorocarbon in about 3 to 4 ot hooks and minimal weight. We should still see a good bite to hogfish while this water is cooler and stirred up. As waters continue to warm and clear up the hogfish bite slows down a bit we don't see quite as much action quite as steadily. However we catch hogfish generally year round they just get more aggressive and more concentrated in the cooler water months. Typically around October through about April is the peak hogfish time around our area. However we do catch them all the way through the summer time just in a little smaller concentrations.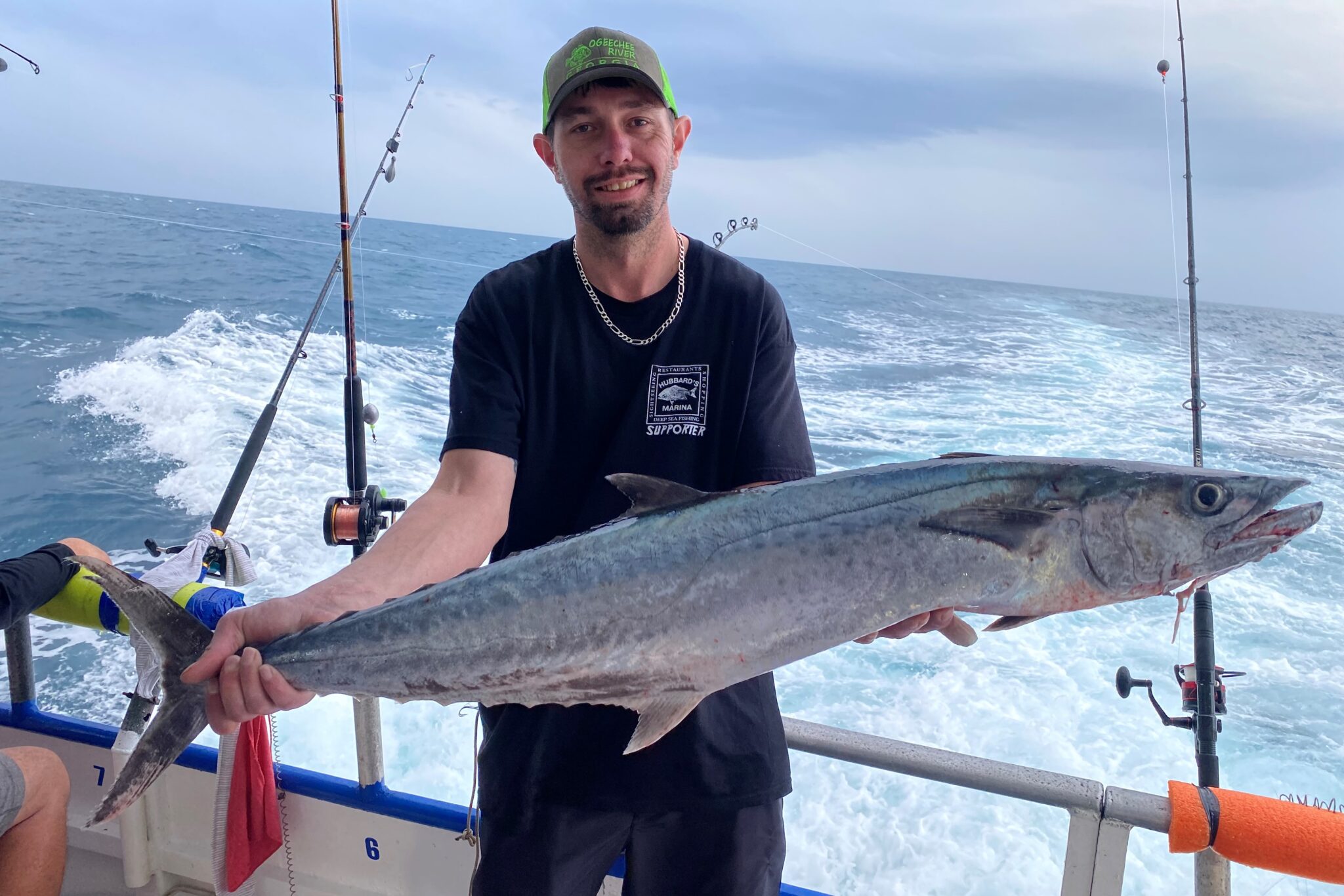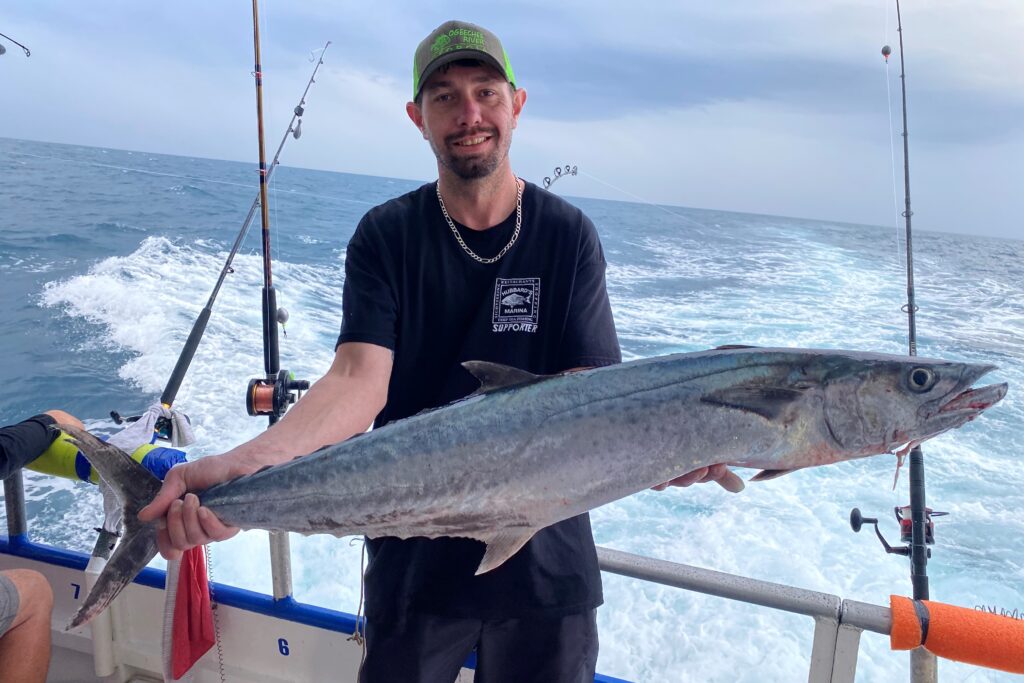 Mackerel and kingfish are a big addition to our near shore fishery. The mackerel showed up a few weeks ago but they've really become concentrated now. Also the kingfish are back which is awesome, We're not seeing a ton of kingfish and they're not super shallow but we are seeing them in the near shore waters and we should see more and more as time progresses. We're primarily targeting the mackerel while trolling on our way offshore during our five hour half days and longer range trips. We catch mackerel primarily using the number one planers and around the six inch king spoons. A great opportunity to catch huge numbers of mackerel while bottom fishing if you're free lining some white bait or chumming at all as well. Flat line fishing becomes important this time of year near shore to make sure you don't miss a passing kingfish.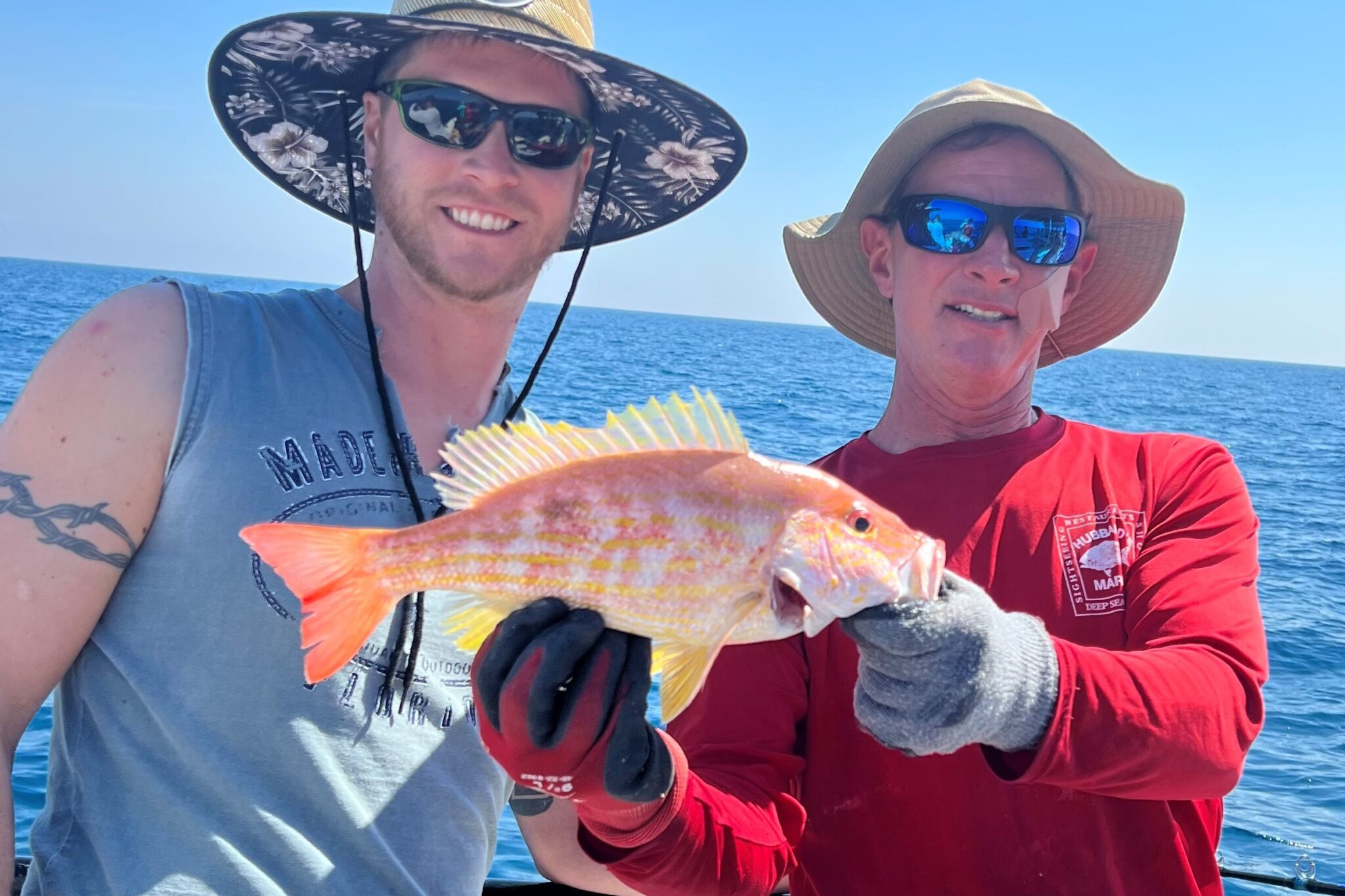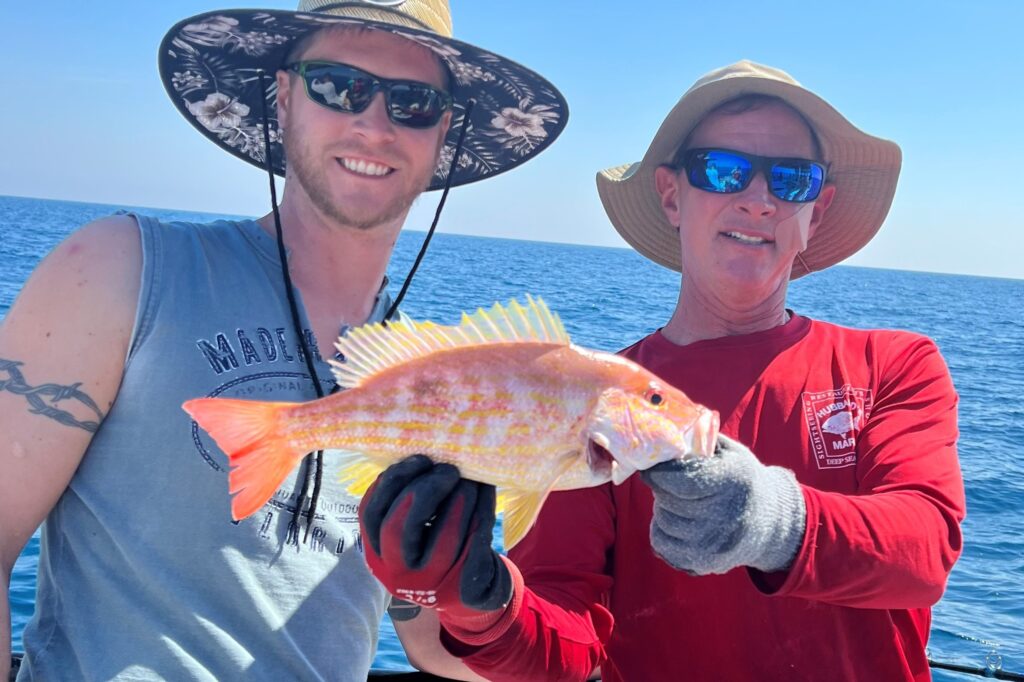 Lane snapper action is still going well near shore too. We're seeing those lane snapper attack small pieces of squid cut threadfin and live shrimp. Lane snapper typically bite best for us around 50 foot of water all the way through the deepest part of the near shore waters which is 100 foot.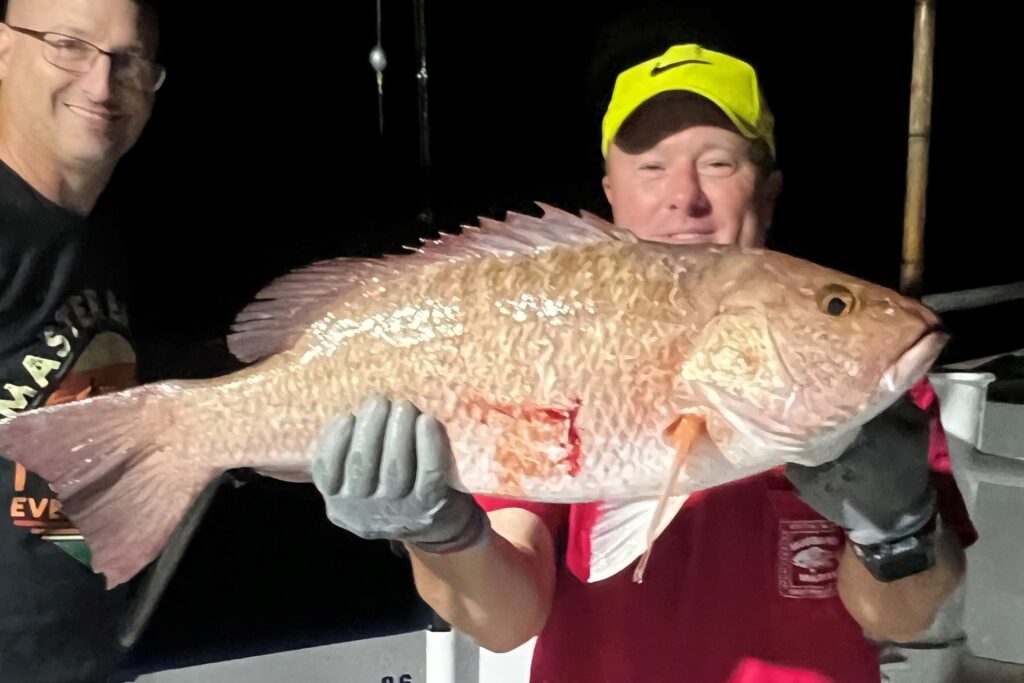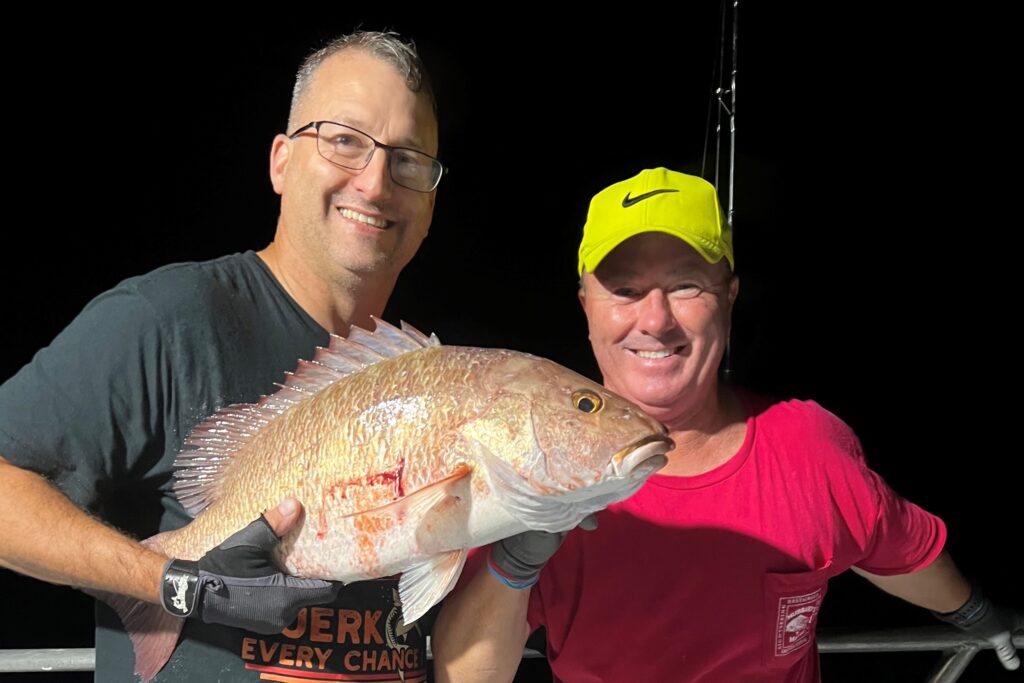 Similar to the lane snapper, the mangrove snapper fishing has been going well too. We're seeing those mangrove snapper anywhere from about 60 foot of water upwards of the deepest near shore waters. We primarily see mangrove snapper on live shrimp or cut thread fins. My favorite way to target mangrove snapper is definitely cut thread fins. You cut the head cut the tail trim the belly and put that chunk of bait on a double Snell rig. That seems to work really well to target the mangrove snapper with high success.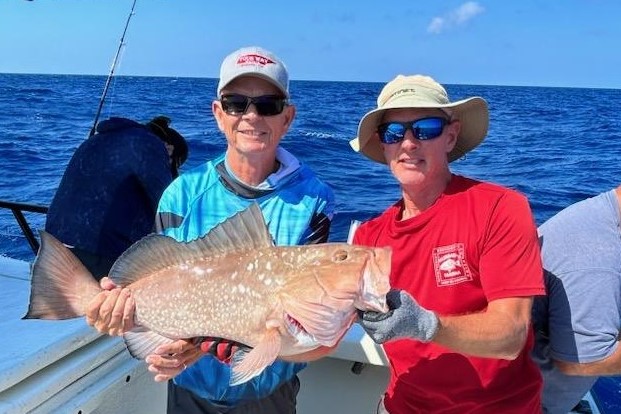 Red grouper action is going OK near shore. We're not seeing a ton of them but we are seeing a handful of keeper red grouper when fishing the deepest part of the near shore water. Typically a live pin fish or a whole threadfin with a tail cut is a good idea to try to entice a keeper red grouper to bite only problem is you're sorting through a lot of smaller undersized red grouper in order to find that keeper red grouper. So make sure you're prepared with a venting tool if you need it and a dehooker to make sure you're getting those fish off the hook quickly and back in the water as quickly as possible.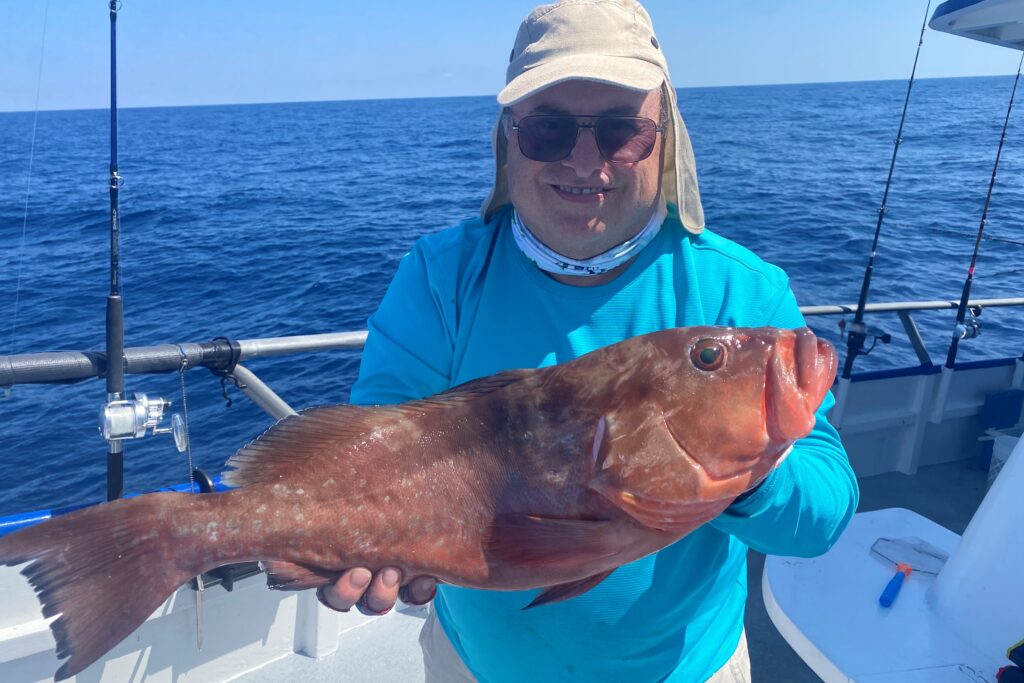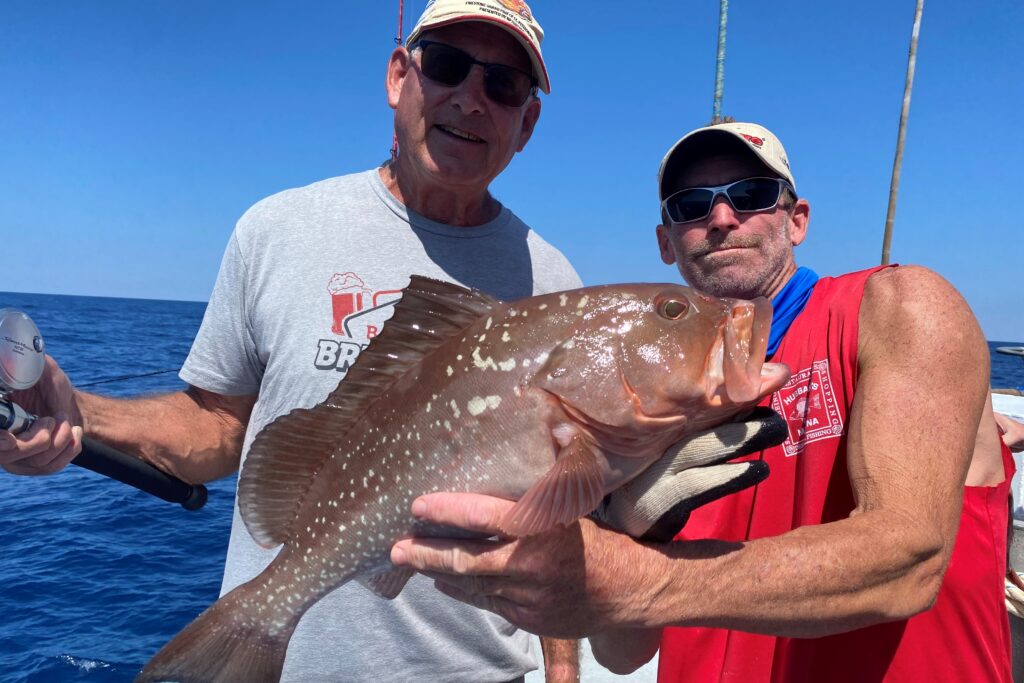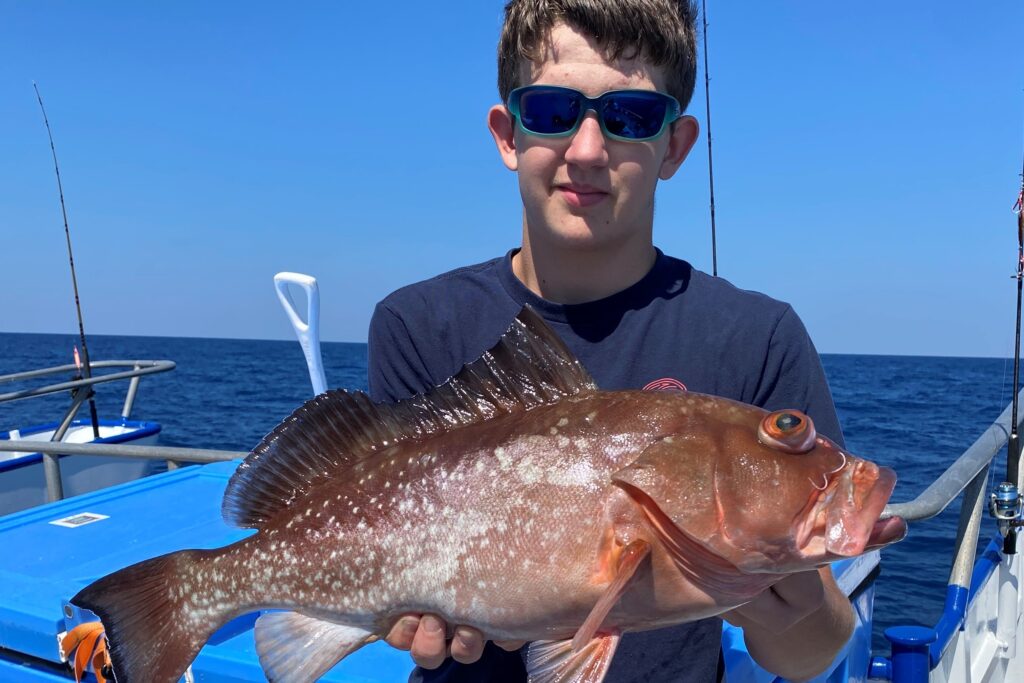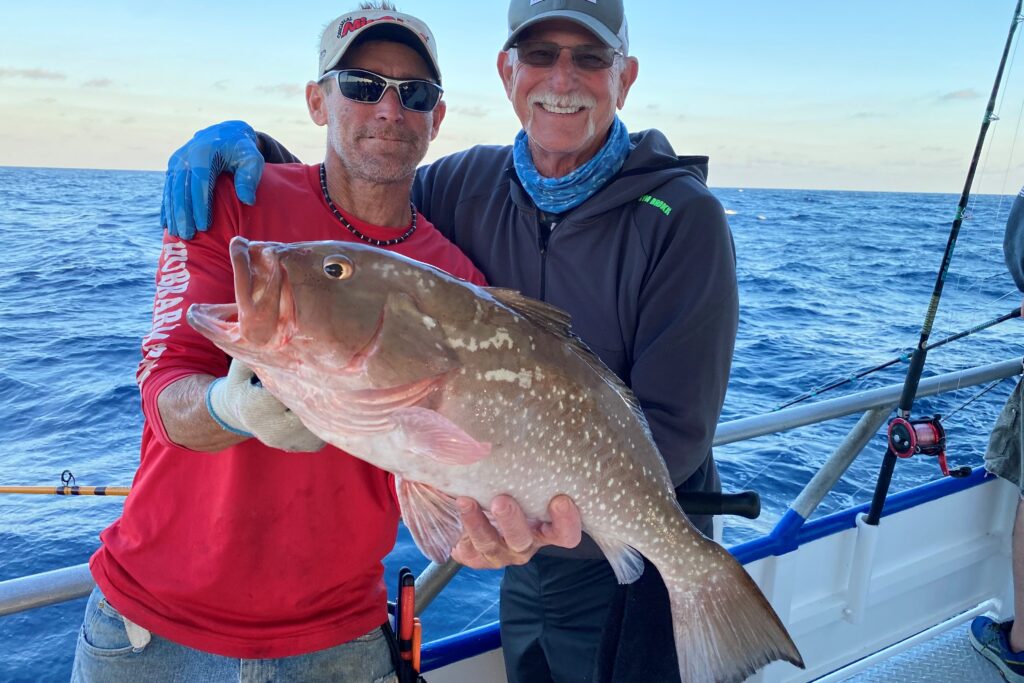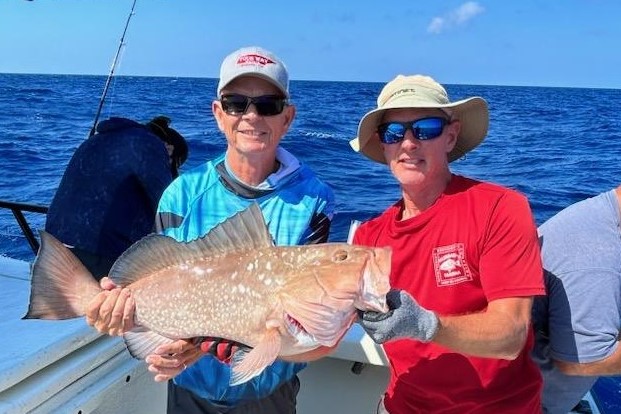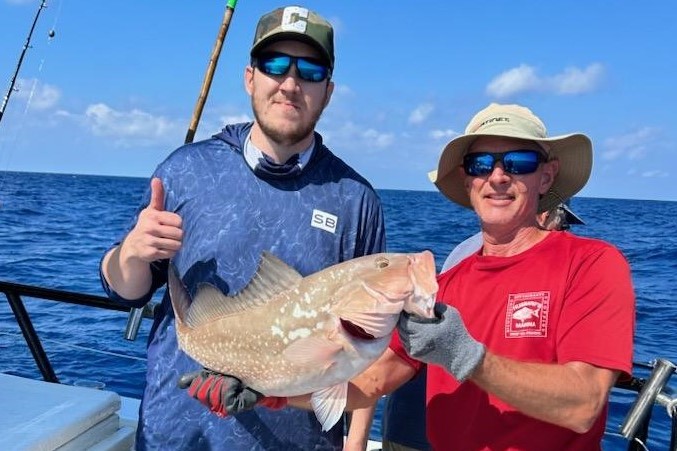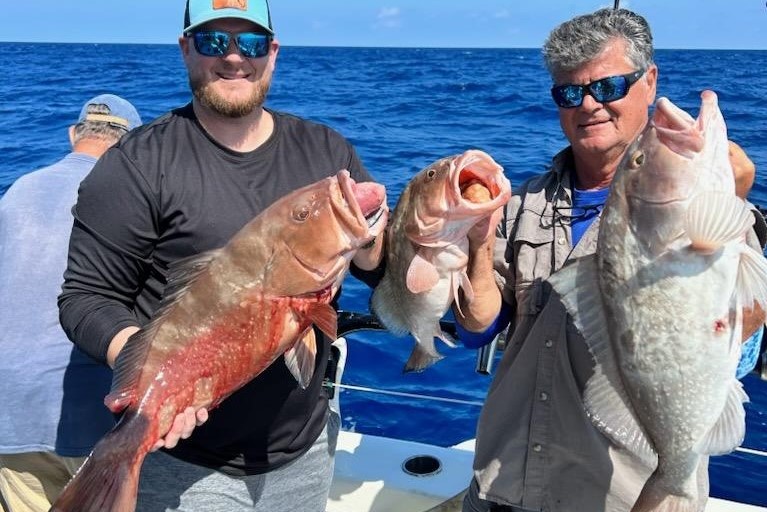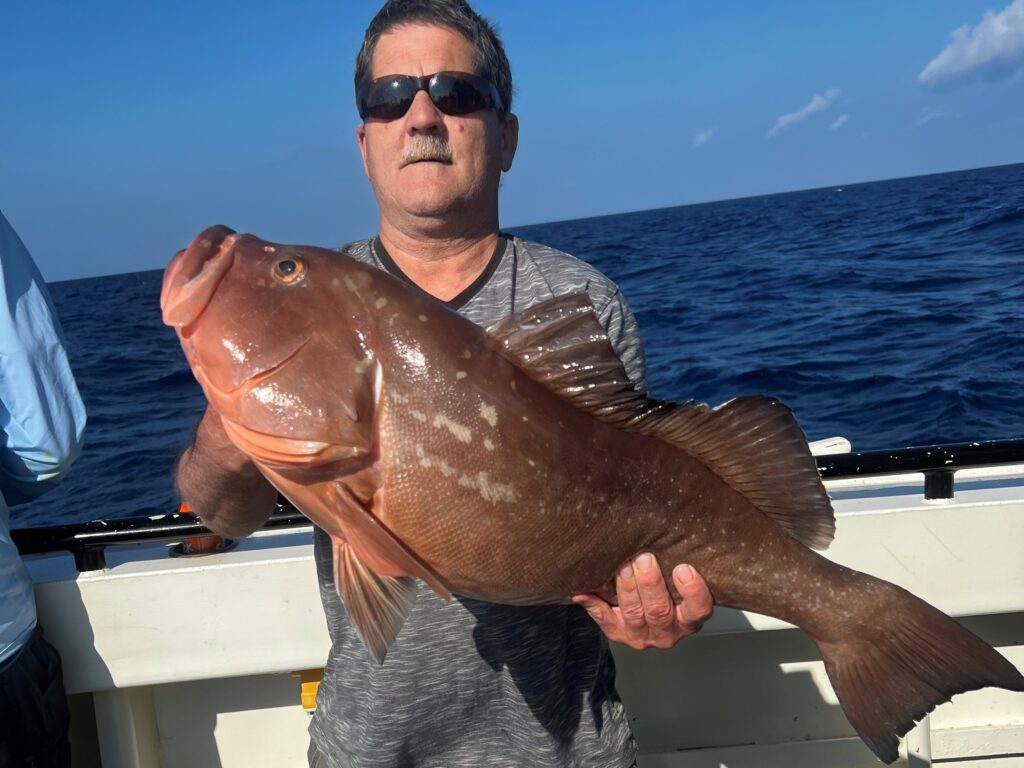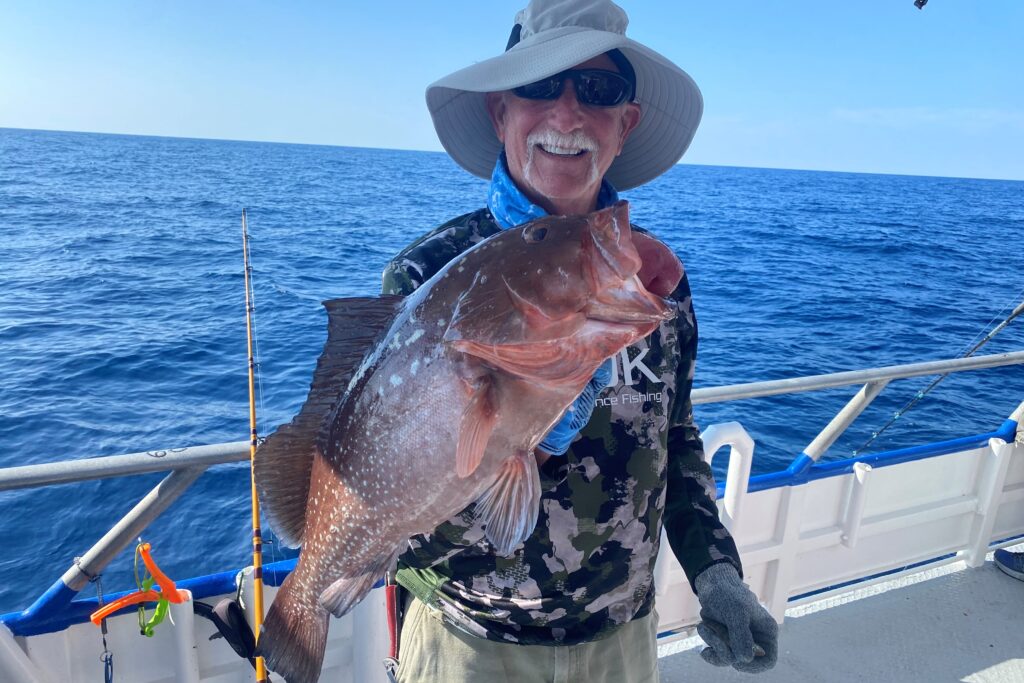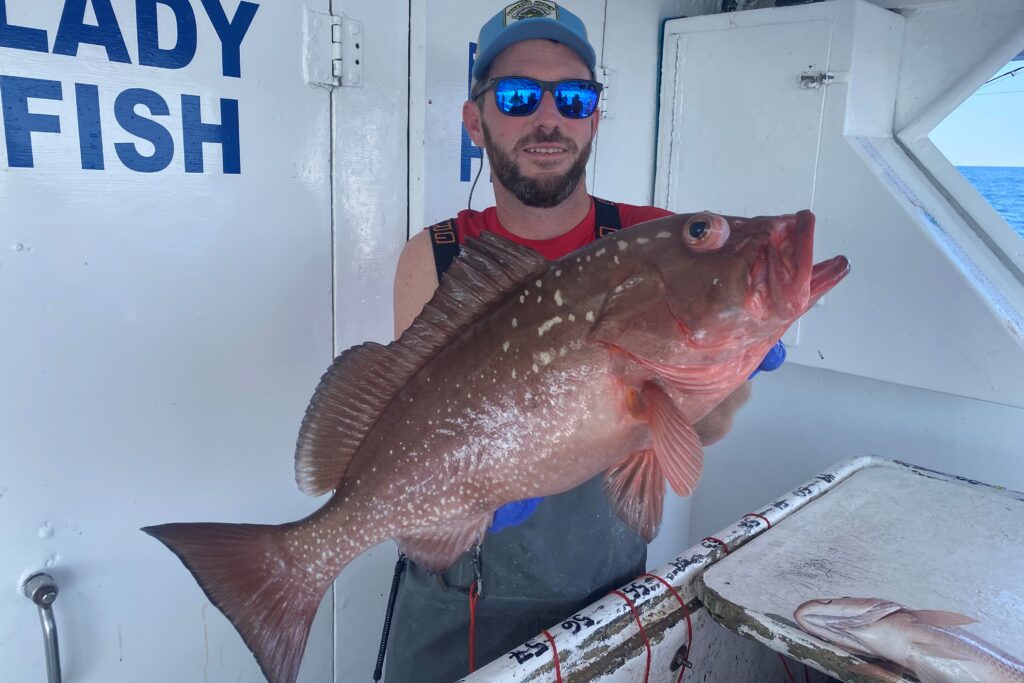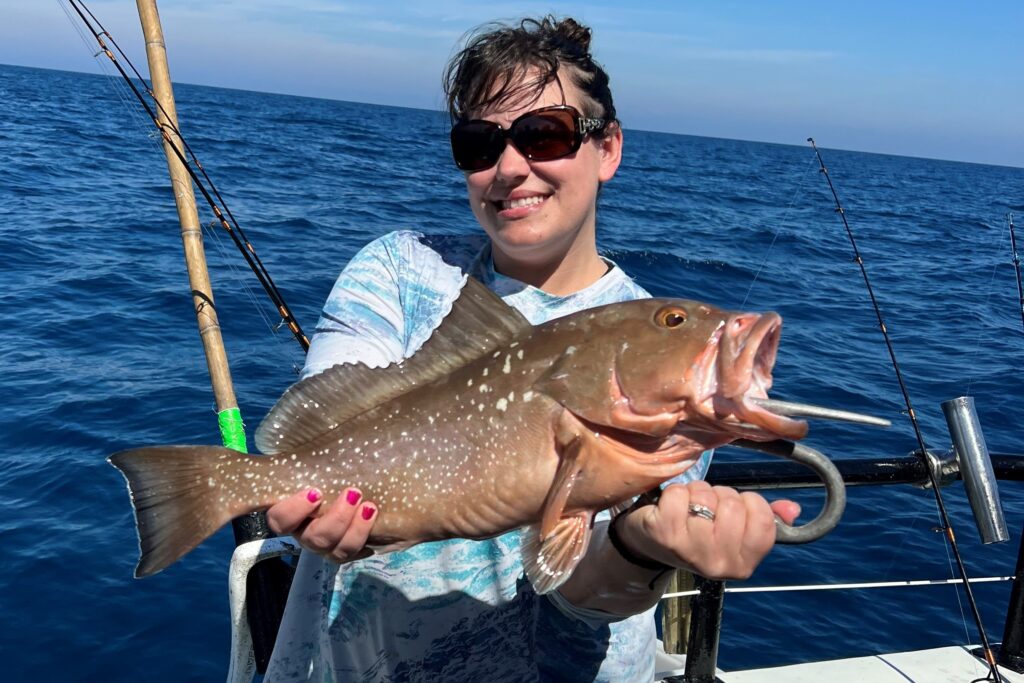 Offshore right now we're seeing some nice red grouper action right around that fence of the closure line. The closer we get to that 120 foot mark or that 20 phathom closure the better we're doing on the keeper red grouper. Similar to nearshore we're catching them most frequently on live pin fish and whole thread fins with the tail cut. We even have seen some pretty large sized red grouper upwards of 20 pounds. You just have to work hard for him, trying different potholes in different areas of Hard Rock bottom.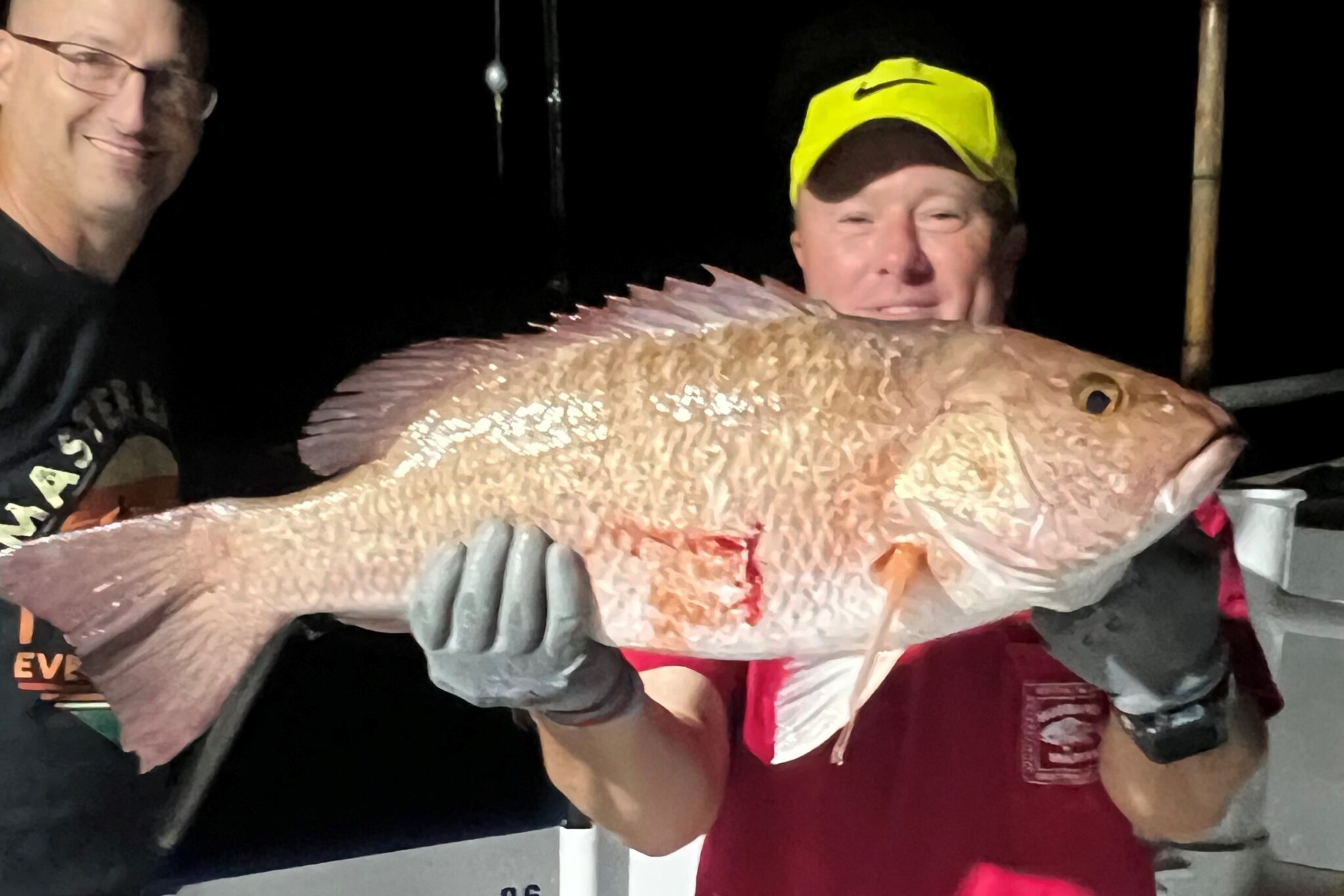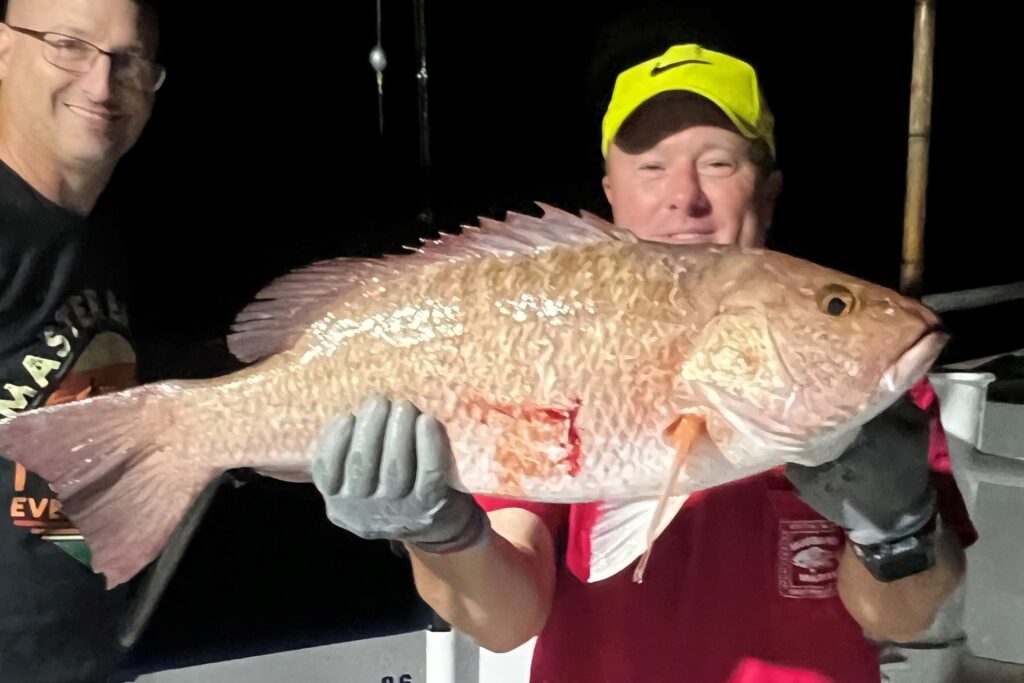 Like the red grouper we're also seeing some pretty good size mangrove snapper. They're really keyed into the double snell rig we've been seeing them on our 12 hour night snapper on our 39 hour trips and 44 hour trips. Great opportunities to catch some nice big mangrove snapper right now offshore the bite should only improve as water temperatures continue to warm and generally that new moon will get them fired up through the daytime too.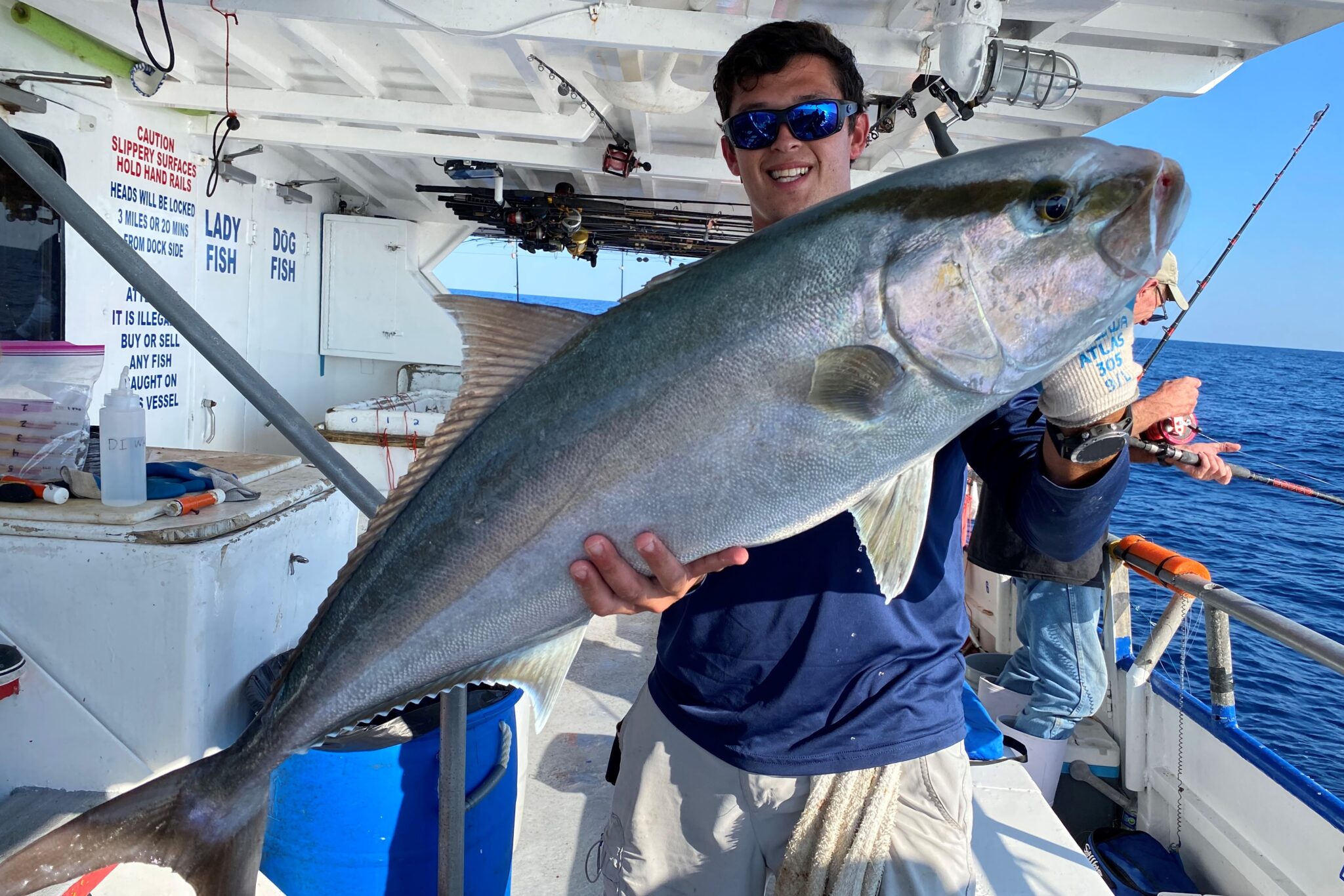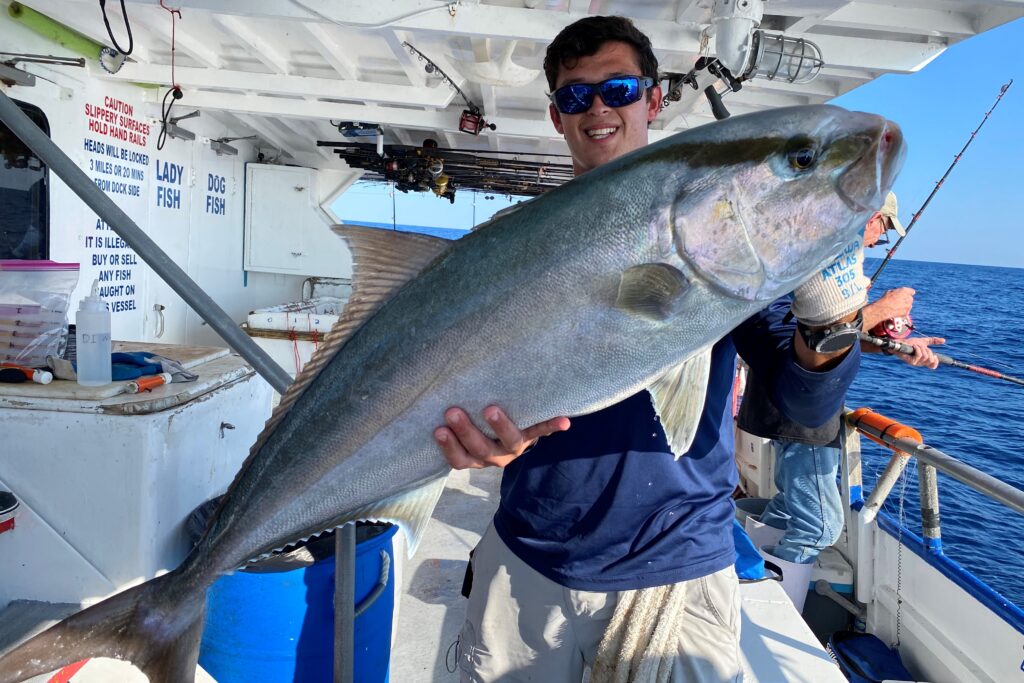 Besides the red grouper and mangrove snapper we're also seeing a lot of other heads and tails  Like Vermillion and almicos and porgies too. Great time to get out there catch some nice mangroves red grouper and a lot of other variety too.
Keep in mind triggerfish season has opened and we're catching some really nice trigger fish right now too. We see triggerfish primarily on cut thread fins and small strips of squid but we also occasionally will see them on other baits too. Trigger fish are great eating and we see quite a few of them when fishing deeper.
Pelagic action has been awesome offshore right now. We're seeing a lot of pelagic species in a variety of different options period from blackfin tuna to kingfish to wahoo to the occasional sailfish pelagic action is hot offshore.