Fishing report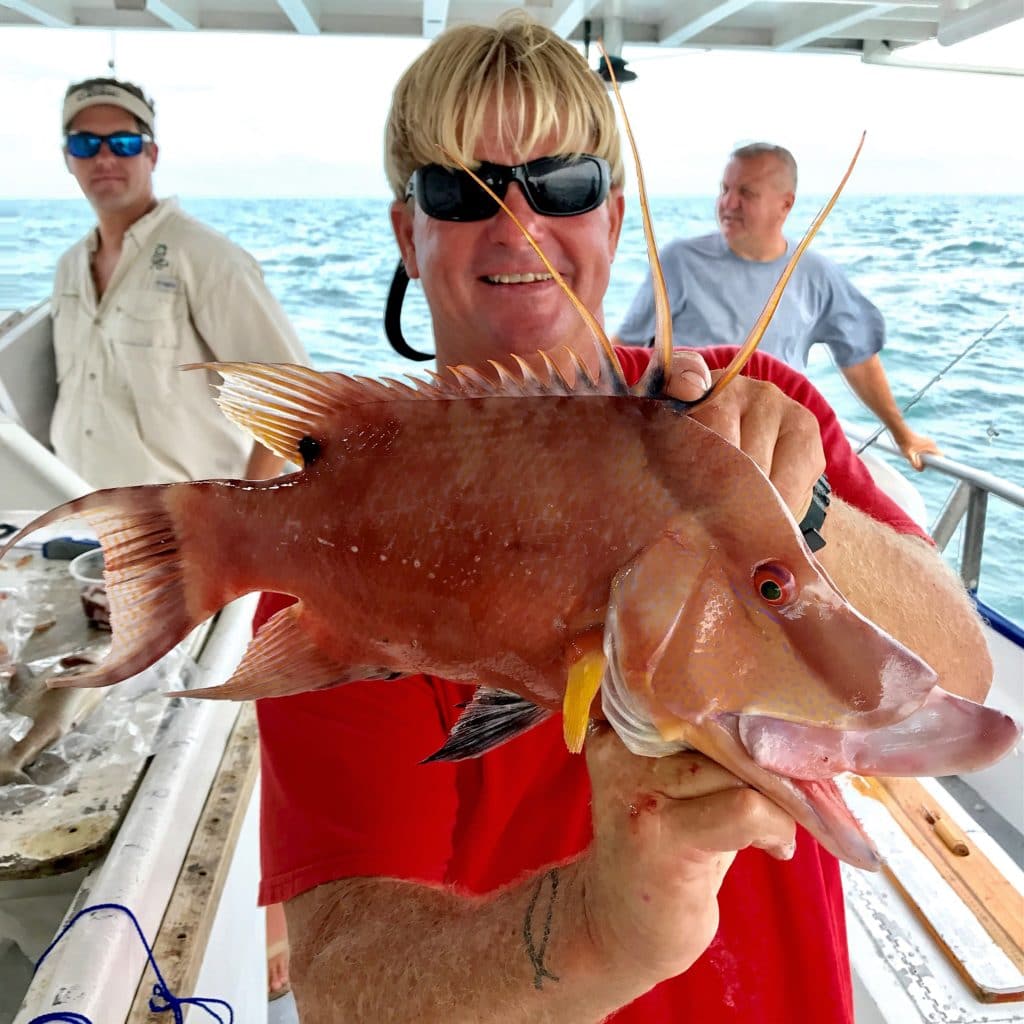 Inshore- The recent rain has the inshore waters very brown and the salinity level very low unfortunately, this tends to make the fishing a little picky and more important than ever to watch the tides. The incoming tide can bring some reprieve from the freshwater outflows of the bayous but lately there's been so much rain and so much water outpouring it's been hard to escape. Earlier in the week the snook were still feeding well in the pass even on an outgoing tide but now the water has the brownish river look on a strong outbound and seems to have the bite slowed way down for most every species besides the sheepshead and black drum. These two species seem to flourish in this brown brackish and turbulent water. Along the beaches there's still some decent tarpon action but it's coming to the end of the season so they are becoming less and less prolific as summer comes to a close.
Near shore– The same issues inshore have spread to the shallower nearshore waters, lately we have seen the shallow water bite out to 40-50 foot really slow down due to the dirty waters caused by heavy rain and heavy tidal outflows of fresh waters. This however, does mix up the waters near shore and should cool them down once some stability returns. Out a little deeper and earlier this week the hogfish bite has been improving quite a bit. One half day at the start of the week saw a half dozen hogfish even with only a few people using live shrimp and actually targeting the hogs. Red grouper are biting steadily now a little deeper around the 110-120 foot mark and improving from there the further from shore you're able to go. Kingfish and mackerel are still around this freshwater outpouring didn't push them too far and were hoping the next full moon should bring us a nice run of these exciting fish.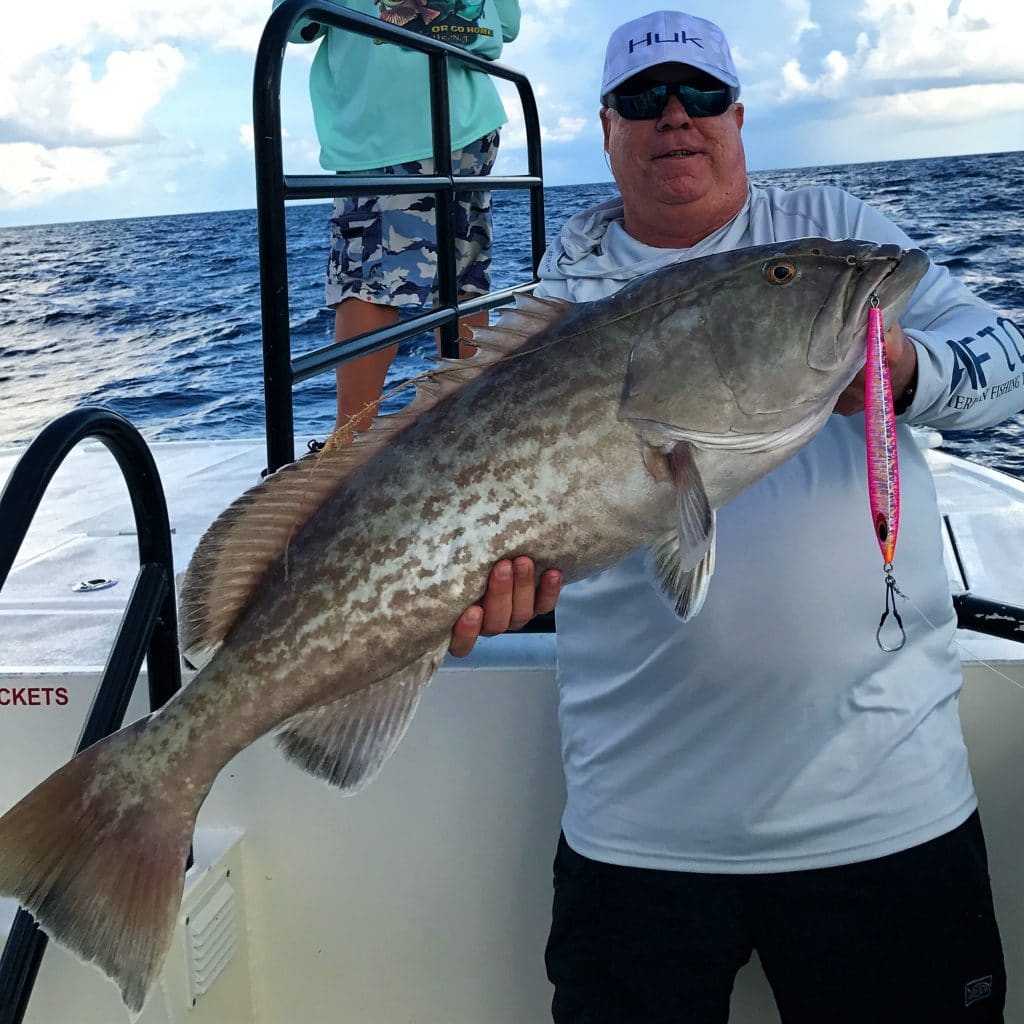 Offshore– The deep water past 120 foot has brought a much more consistent red grouper bite and once you get closer to 150 and beyond the gag grouper are there too. Mangrove snapper are biting very well especially at night. Our recent 39 hour demolished the snapper all night long and daybreak brought a nice push of gags, red grouper and big amberjack we had to catch and release. However, once the sun got fully up in the sky the day bite seemed very picky compared to the super steady and aggressive night bite of mangroves. There were kingfish and blackfin tuna caught on our trolling rods as well during that recent 39 hour long range overnight fishing trip out of Hubbard's Marina.
Want to read the past reports? Check out this link: https://www.hubbardsmarina.com/hubbards-marina-fishing-reports/
Tampa Bay Ferry and Taxi news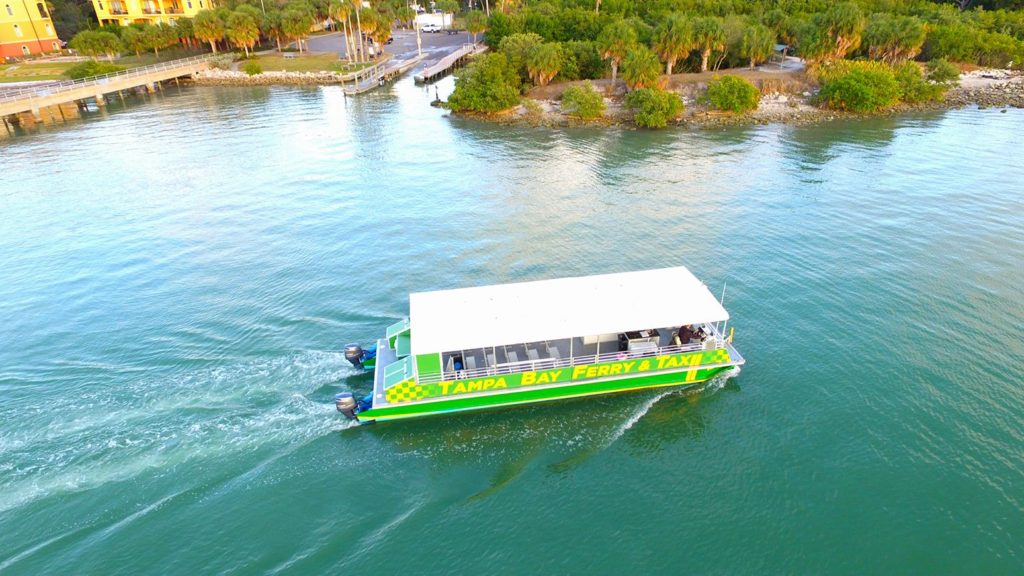 We are very pet friendly on the Madeira beach water taxi, plus you can pack your cooler with your favorite drinks too! It's always a relaxing ride, and you can enjoy it how you see fit with as few or as many of your friends as you want the boat can hold up to 49 passengers. In addition, we even offer private party taxi service for your next dinner party we can come to the house or hotel and pick up your entire group to take you to the after party or on the water for a relaxing cruise.
How would you like to be picked up by a friendly captain, on a comfortable boat, right in your own backyard? With Tampa Bay Ferry, you can hop on board, go out to eat, explore a historical site, enjoy John's pass, or just cruise around the bay.
Every week from Wednesday to Sunday, you or your guests can experience the best of our community, all from the comfort of our waterways. We pick up right behind your properties and drop off at attractions in Madeira Beach, Treasure Island, and St. Petersburg.
And you can't beat the price. Eat, explore, shop, or cruise, all for one low price! Don't miss the most affordable boat ride in town.
The Madeira beach water taxi is still running five days (weather permitting) a week Wednesday until Sunday 10am-10pm and we have updated our website, check out the new look: http://www.tampabayferry.com/madeira-beach-taxi-route/
There's tons of stuff to do while catching a ride with the Madeira beach water taxi, check out all the things to do: http://www.tampabayferry.com/things-to-do/
Captain Jack's dolphin corner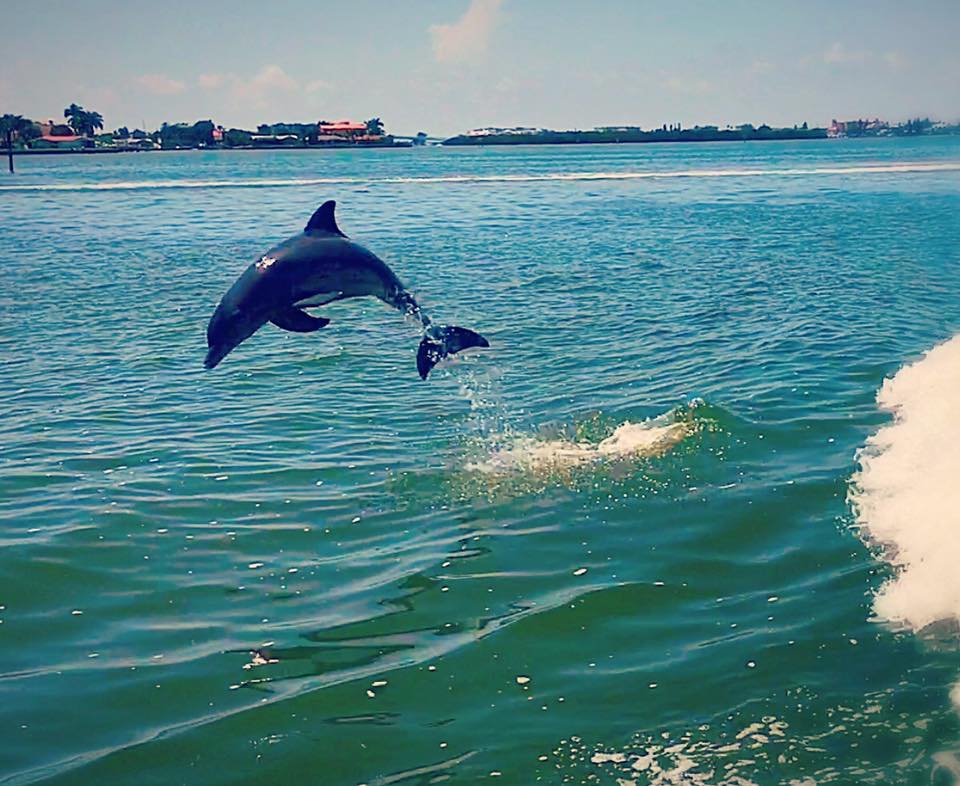 This past week's rain has made our local manatee population very active inside Johns Pass. Earlier this week we saw huge herds of manatees moving into the pass from the beaches as many as 7-10 manatees in each group playing quite close to the surface and even splashing around as they swam along the docks of Johns Pass Village and Boardwalk.
Sea turtles are still nesting along our beaches and islands so be watchful of the taped off nests and refrain from lighting up the beaches at night. Even a camera flash on the dark beaches at night can disorient baby turtles headed for the gulf waters.
Sharks teeth are being found quite often this time of year along the shore of Egmont key. This past week one lucky beach comber even found a megladon tooth fossilized into a sedimentary rock along with some smaller sharks teeth as well. The storms bring fresh shells and teeth onto the beaches each day so don't miss your chance to enjoy a day at the island.
Want to learn more about dolphins this winter? Check out the new great Johns Pass dolphin facts series on our Hubbard's Marina YouTube channel to check out to see them all watch our dolphin playlist here: https://goo.gl/2mYjX2
Upcoming up at Hubbard's Marina
Want to join Capt. Dylan Hubbard for a FREE seminar on offshore fishing? Want a chance to win a FREE fishing trip? Join him Saturday September 23rd at 2pm for a great seminar on offshore fishing tips and tricks and whatever else you want to know or learn about near shore or offshore fishing! Whether you plan to join him or not, please stop by the event page on Facebook and SHARE with your friends: https://www.facebook.com/events/267510577099086/
5 and 10 hour trips are catching fish and are super roomy this time of year. Keep in mind if we don't get enough for the big boats and the charter boats aren't booked we put these light trips on our private charter boats for the same price. For example, yesterday August 31st the HUB took 10 lucky anglers on a 10 hour all day aboard the HUB. This allows for a private charter style trip at the price of a party boat, plus on the HUB you can bring your own beer! If you'd be interested in this style trip book a Monday through Thursday trip this time of year and the chances are good you could get lucky and get a private charter experience for the price of a party boat trip.
Dry dock is around the corner for the Friendly fisherman, this means that ALL the all-day fishing trips will get moved to the HUB or Flying HUB 2 during this 3-4 week period starting after this holiday weekend. Book now with only a little more than a dozen spots open these special trips will fill quickly.
The 12 hour extreme trips aboard the Flying HUB 2 are running Wednesday, Friday and Sunday through August and were currently running very light on those trips too! It's a great trip offering 7-8hrs fishing time in the 39 and 44 hour fishing areas. For more info on this special trip check out this page: https://www.hubbardsmarina.com/12-hour-extreme-aboard-flying-hub-2/
We have changed around a lot of stuff on our website, you should check out the added material on our FAQs page to further explain bait options, best spots on the boat, rod rental options and lots more helpful information to hopefully help first time anglers with us have a more quality experience. To see the changes, check out the FAQs: https://www.hubbardsmarina.com/faqs/
Gag grouper also open up June first and remain open until the end of 2017 so get ready for some big grouper fishing action with us at Hubbard's Marina.
Regular's club
We have a bunch of special events coming up we would love to see you all attend with us! First thing coming up is the September 23rd 2pm Bass Pro Shops seminar with Capt. Dylan Hubbard. Next is October 7th and 8th we have the Florida sportsman show in tampa. Then mid-November on the 17th and 18th we have the Reel Animals and Frank Sergeant fishing show at the tampa fairgrounds! Both shows we will have the Hubbard's Marina booth set-up and Capt. Dylan will have seminars both days of the show as well
Captains Mark and Dylan Hubbard
Vice president and Regular's club manager Hubbard's Marina
(727)393-1947 ext 306
info@HubbardsMarina.com