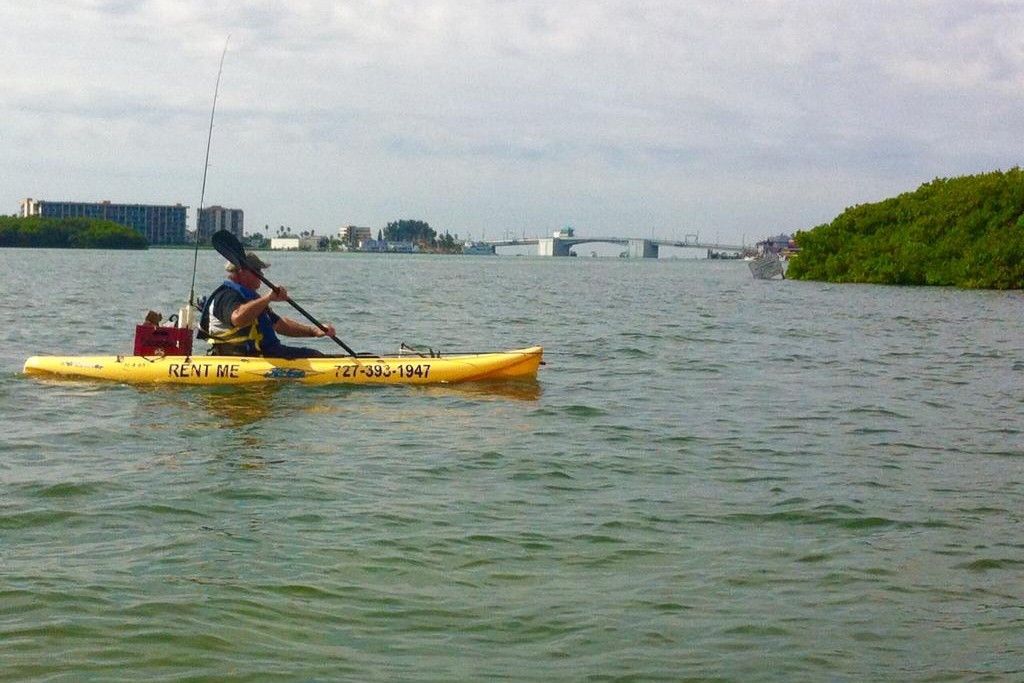 It's no surprise that kayaking is very popular in Florida, we're surrounded by water. Typically, anyone with upper-body and core-strength can maneuver a kayak effectively. Below are some useful tips on your next kayak adventure.
Appropriate clothing
A common mistake that most beginners make is wearing inappropriate clothing while kayaking. You should take a mental note of this: dress for the water temperature…not the weather. It can get miserable wearing wet clothing for long periods of time. Quick-dry clothing will keep you dry and comfortable while you are on your adventure. Also make sure you are wearing water shoes or well-built sandals with straps.
Boat Selection
When going out (especially if you're a beginner), the type of vessel you select can have a huge influence on your experience. Pay attention to how long the kayak is, as well as how many people it can seat. The longer/larger the kayak is, the more difficult it can be to maneuver. Be sure to select the appropriate size, or get help with picking the right one. You can speak with a kayaking instructor or sales associate at a marine store about which kayak will best suit your needs For anyone that isn't quite ready to purchase a kayak, Hubbard's Marina offers kayak rentals in Tampa Bay Florida.
Forms of Kayaking
There are three different forms of kayaking: recreational, touring/sea, and whitewater. If you choose to take a partner or two, it's ideal that they prefer the same kayaking form as you. You don't want to take a partner that prefers recreational kayaking if you prefer sea kayaking.
Rescue Gear
No one expects to capsize, but it is more common that you would believe. Make sure that you have life vests, flares, and any gear that will help you be safe in case of an emergency. There are also instruction classes that go over safety tips for boaters and kayakers. If you aren't confident in your water-survival skills, we highly suggest taking a safety course.