Fishing report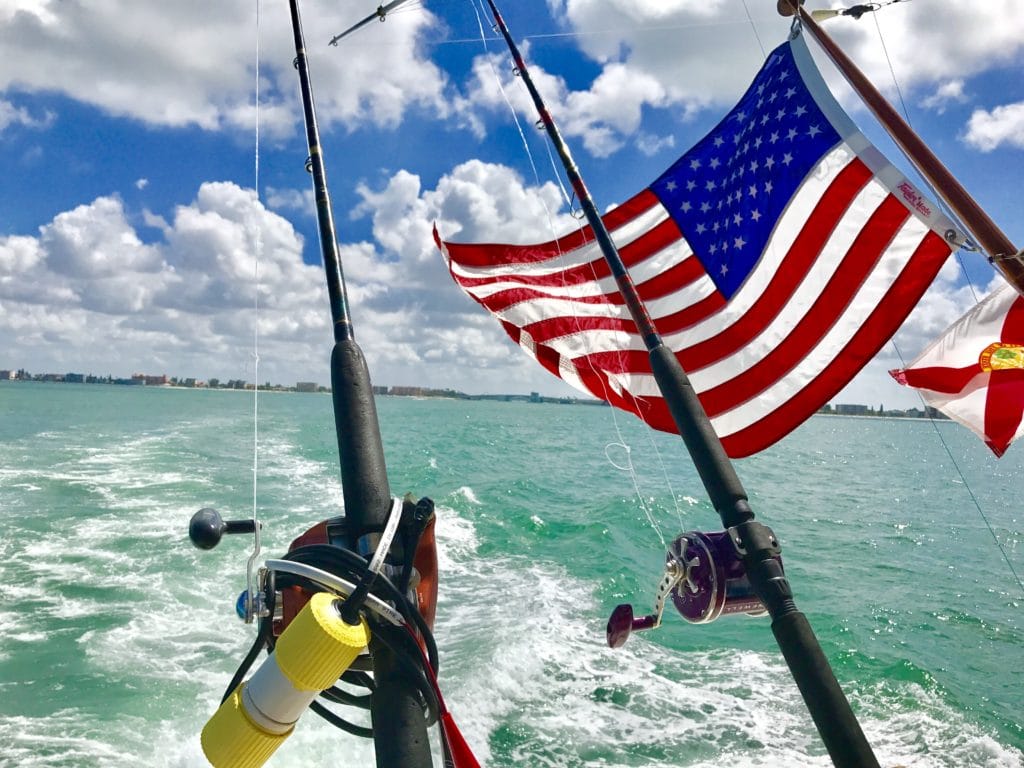 Inshore- The tarpon fishing is finally starting to get good in the area! This past week we had a few island hopping trips where we ran south from Johns Pass along the gulf beaches. During these trips we ran across large schools of rolling tarpon cruising the beaches and heading out of the passes, were also seeing lots of anglers hooked up fighting fish. The beach action is also great right now for the snook, redfish and pompano. The hot inshore waters are causing many of the game fish to hang in the cooler passes where the water is moving and they can stay deeper in the cooler temps. The cool incoming tide has the pass action popping.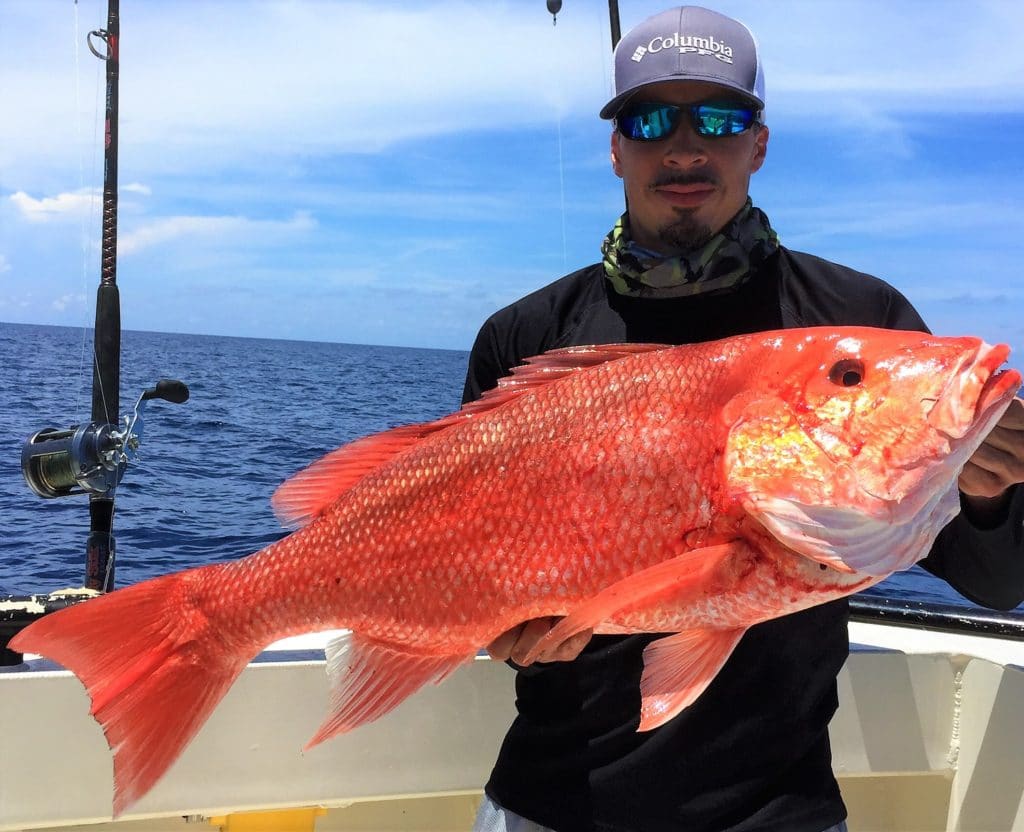 Near shore- The mahi mahi have been shallow as of late especially with the warmer waters were seeing them quite often even on the half days. Also, the snapper bite is great right now in the near shore waters from grey snapper to mangroves the action has been awesome lately. We're expecting a stellar full moon night snapper this Friday, especially since it's a light load. The cobia are out in force as of late in the near shore and offshore waters due to them and the mahi you must have a pitch rod ready to rock!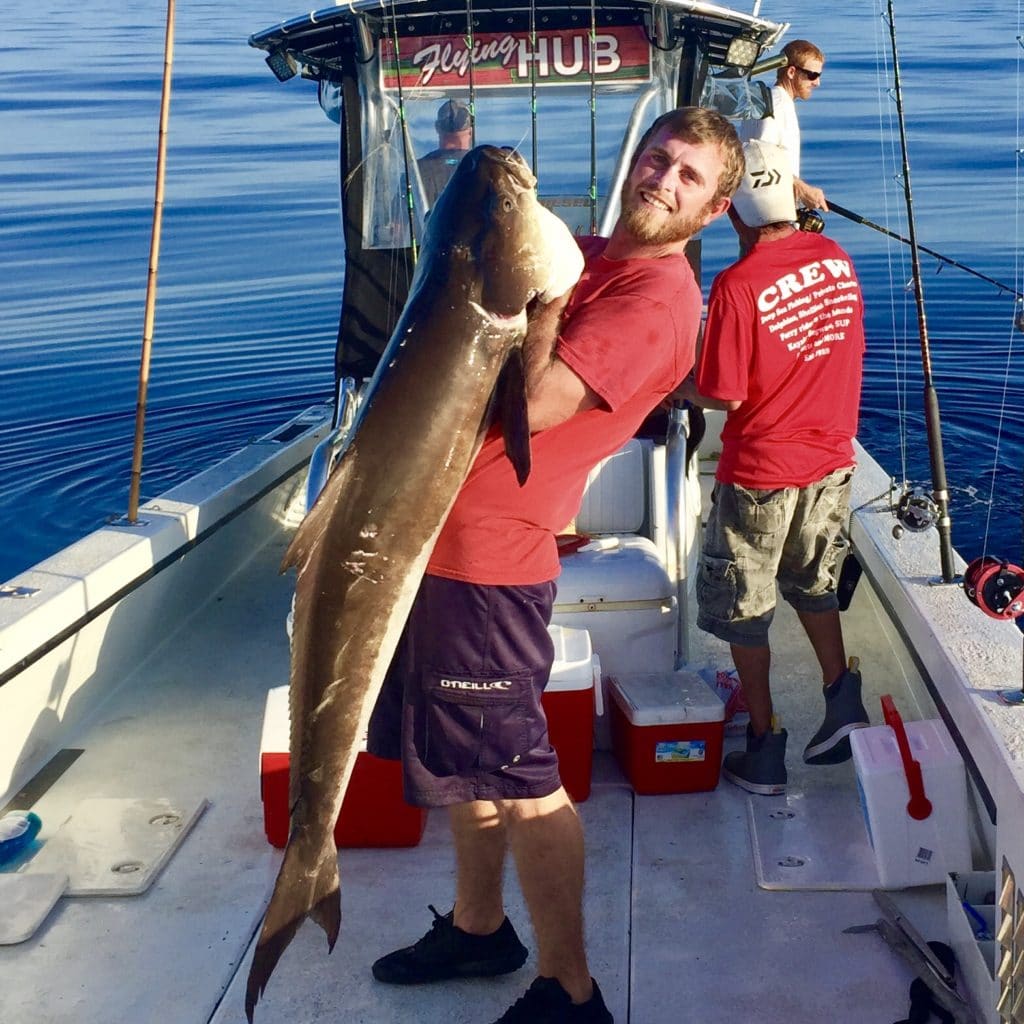 Offshore- The wahoo bite is still very strong, were seeing them most often around 100-120 foot of water on the trollers like the shimano Bonita. Also, the cobia offshore are thick we caught a 72lb monster cobia on a recent long range private charter aboard the Flying HUB 1. It was caught on a tail hooked pinfish on a flat line. The red snapper action is still going well, but unfortunately it seems the big boys are a little fewer and further between as season grinds along. However, were still limiting out on our private charters and the 12 hour extreme trips. The thirty nine hours still getting piles of red snapper too! For more red snapper tips and tricks check out our latest video with Salt Strong: https://www.youtube.com/watch?v=guVZi0H6iUg
Want to read the past reports? Check out this link: https://www.hubbardsmarina.com/hubbards-marina-fishing-reports/
Tampa Bay Ferry and Taxi news
Summer is here and to celebrate the Madeira Beach water taxi is offering a summer time special of Buy one Day get the Second day FREE on the water taxi all summer long! This means you could pay for an all-day pass Friday and then use that same pass all day Saturday too, allowing two full days of avoiding traffic and chaotic summer beach parking all for only $19.50 that less that parking at the beach for one day!
We are very pet friendly on the Madeira beach water taxi, plus you can pack your cooler with your favorite drinks too! It's always a relaxing ride, and you can enjoy it how you see fit with as few or as many of your friends as you want the boat can hold up to 49 passengers. In addition, we even offer private party taxi service for your next dinner party we can come to the house or hotel and pick up your entire group to take you to the after party or on the water for a relaxing cruise.
The Madeira beach water taxi is still running five days (weather permitting) a week Wednesday until Sunday 10am-10pm and we have updated our website, check out the new look: http://www.tampabayferry.com/madeira-beach-taxi-route/
There's tons of stuff to do while catching a ride with the Madeira beach water taxi, check out all the things to do: http://www.tampabayferry.com/things-to-do/
Captain Jack's dolphin corner
Sea turtle action around Egmont key is very prolific, were seeing lots of loggerhead sea turtles moving to and from Egmont key and fort de Soto areas. Also, there's a ton of sea turtle nests along the gulf beaches and our local islands so be sure to be weary while walking the beach.
There's still lots of manatees around, but since the water has gotten so hot the manatees are cruising the gulf beaches and staying a little deeper in the cooler waters.
Our local dolphins have a bunch of young juvenile dolphins moving in their groups. Also, they seem to be very active and grouped up we are enjoying great dolphin sightings around our area lately at Hubbard's Marina.
Local island rookery dog leg key is very active lately but the baby birds are all now grown up and moving around the island. There's a lot more birds after this latest brood and it's a great time to join the Hubbard's Marina dolphin watching nature cruise and eco tour inside beautiful Johns Pass for a view of this local island paradise.
Want to learn more about dolphins this winter? Check out the new great Johns Pass dolphin facts series on our Hubbard's Marina YouTube channel to check out to see them all watch our dolphin playlist here: https://goo.gl/2mYjX2
Upcoming up at Hubbard's Marina
We have ADDED 4 NEW twelve hour extreme trips aboard the Flying HUB 2 and we have ADDED a 39 hour on Tuesday 7/18 plus changed two 10hr all days into 12 hour party boat trips! Plus, we have tons of room on the 7/7 44hour full moon and TONS of room on the 7/11 Tuesday 39hr!
ADDED 12 HOUR EXTREME TRIPS ABOARD FLYING HUB 2
7/10 – ADDING 12 hour extreme into system
7/11 – ADDING 12 hour extreme into system
7/13 – ADDING 12 hour extreme into system
7/17 – ADDING 12 hour extreme into system
ADDED 12 HOUR PARTY BOAT TRIP (SHORTEST ARS TRIP)
7/13 – change 10hr on FRF to 12hr on FRF
7/18 – Change 10hr on FRF to 12hr on FRF
ADDED 39 HOUR LONG RANGE OVERNIGHT TRIPS LEFT BEFORE SEASON ENDS
7/11 tues 39 hour has over 20 spots open
7/14 friday 39 hour only has a few spots open but does have room!
7/18 ADDED tues 39 hour with TONS of room
We have changed around a lot of stuff on our website, you should check out the added material on our FAQs page to further explain bait options, best spots on the boat, rod rental options and lots more helpful information to hopefully help first time anglers with us have a more quality experience. To see the changes, check out the FAQs: https://www.hubbardsmarina.com/faqs/
The red snapper and gag grouper season has kicked off with a serious bang and doesn't show signs of stopping! We highly recommend joining us for a 39 hour fishing adventure with 20 hours of fishing time and a two day bag limit, the Sunday trips are the lightest followed by the Tuesday 39's. If you can't go during the week we do have some Friday 39 hour spaces but they are running much more full than the mid-week adventures.
The 12 hour extreme trips aboard the Flying HUB 2 are doing very well on the big red snapper we caught a 19lb red snapper and a 32lb gag just this past week on these awesome trip and they have been seeing some nice Mahi Mahi out deep as well. There's a few spaces left on these special 12 hours that offer 6-8 hours fishing time in the similar area that the 39 hours fish.
If you don't have the time for the 39 hour or the budget for the 12 hour extreme the 12 hour party boat short trip for ARS and gag is doing well on the fish too, but you just don't get as far for as long. The 12 hour on the party boat only can get you around 4-6 hours fishing time 40-60 miles out but we have seen some trophy sized fish coming off the boats you just don't have tons of time to get them all. These trips have had tons of room however.
Also, if you're interested in the issues surrounding our federal fishery and red snapper specifically check out this recent long video and post from Salt Strong and Captain Dylan Hubbard: https://www.saltstrong.com/red-snapper-season/
Gag grouper also open up June first and remain open until the end of 2017 so get ready for some big grouper fishing action with us at Hubbard's Marina.
Regular's club
If you have not renewed yet for 2017, please do so before booking your 2017 trips and you definitely want to get it done before January first. If you do not, we will be changing you to the FREE Johns Pass club which does not give you benefits you're used to. Once in this club, you can always upgrade again to a paid club but if you book using your number while it's a FREE Johns Pass membership you will not have your discount tied properly to your trips so get renewed before you book!
Captains Mark and Dylan Hubbard
Vice president and Regular's club manager Hubbard's Marina
(727)393-1947 ext 306