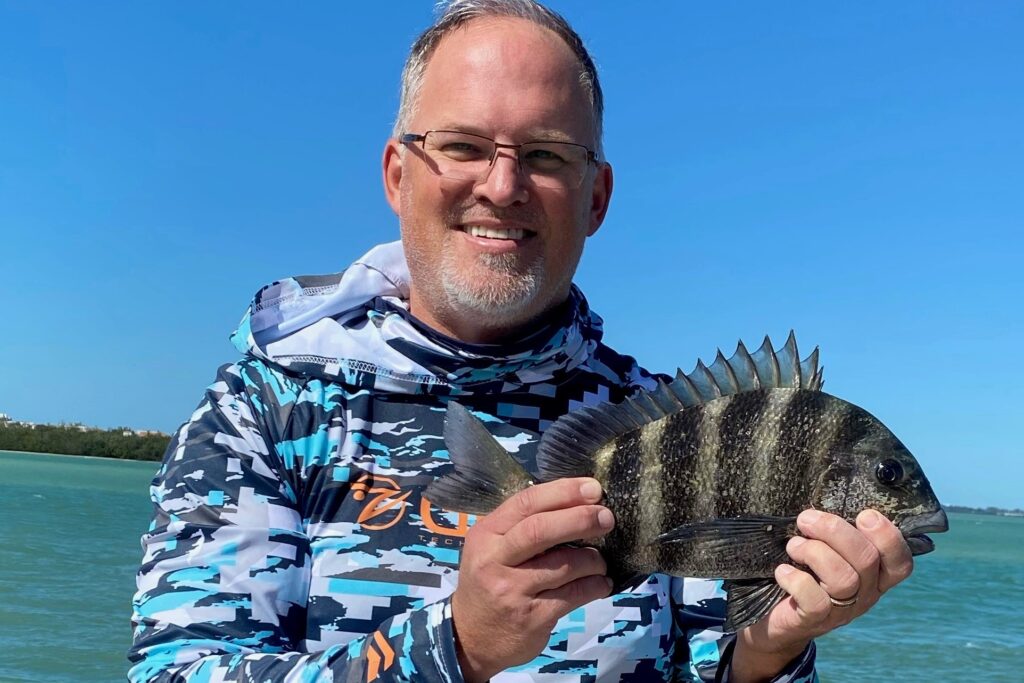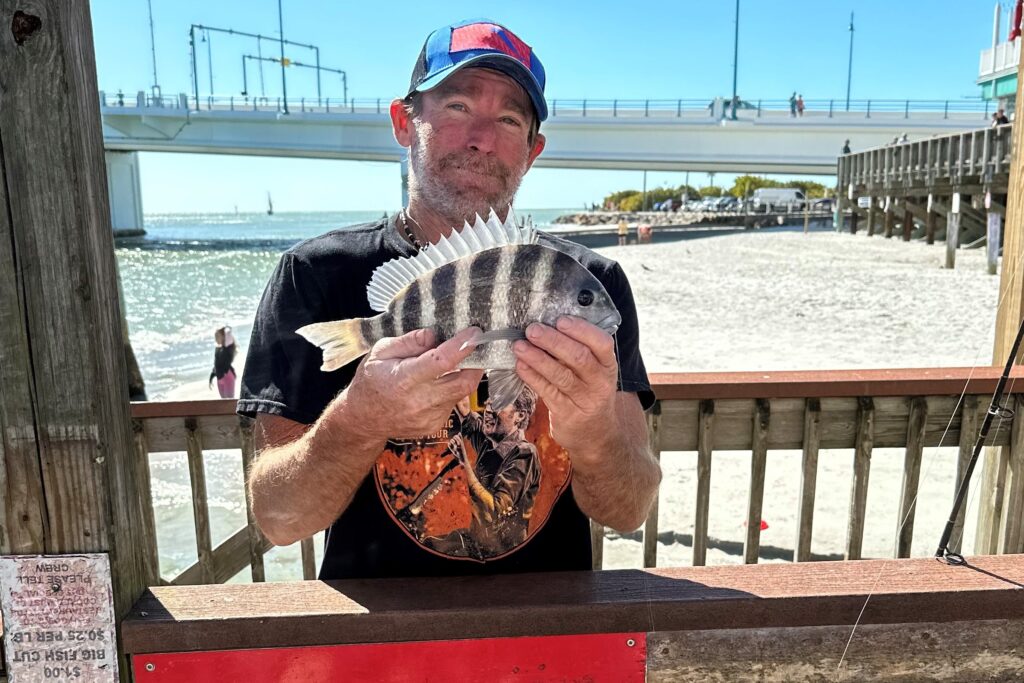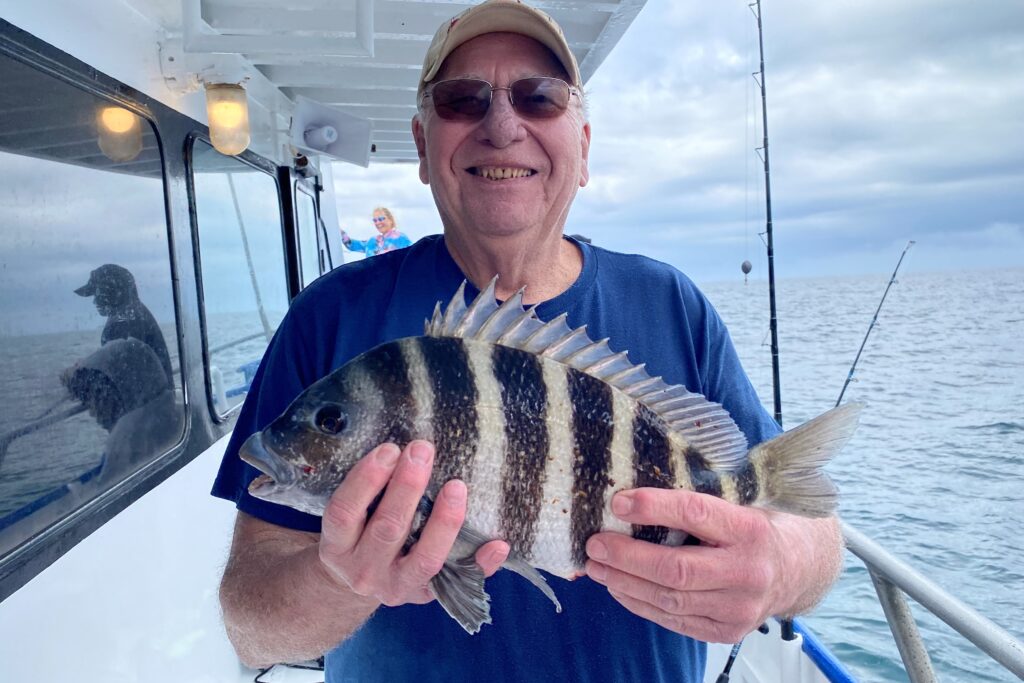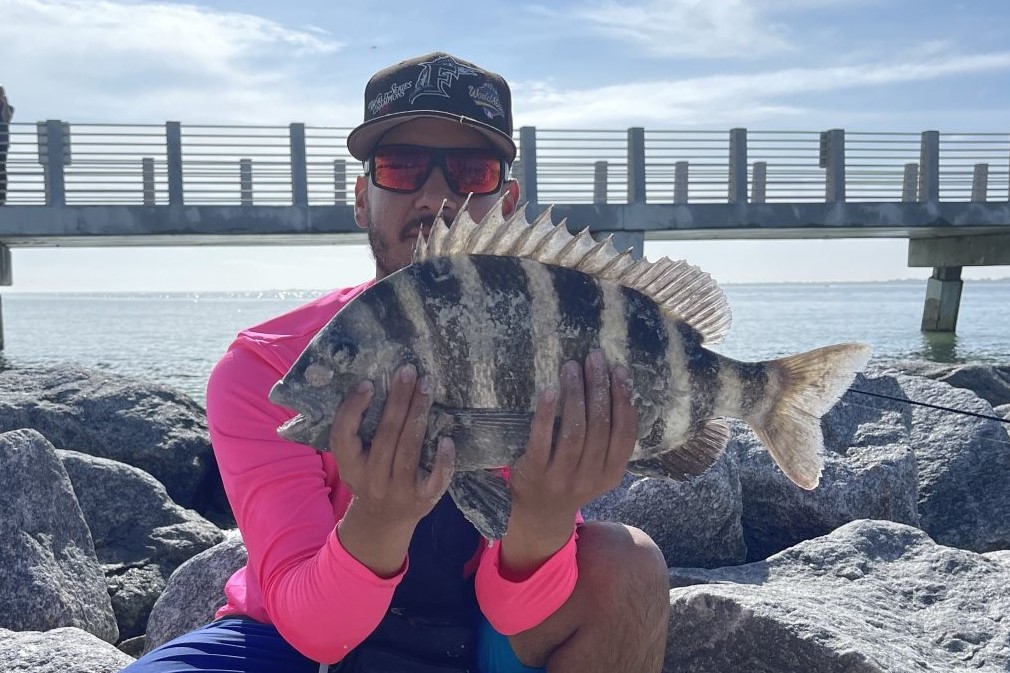 Sheepshead bite is going incredibly well throughout our area right now. We're seeing those sheepshead inshore on virtually almost any structure. Sheepshead really love this time of year and are super congregated, aggressive, and typically feed actively and quickly if you present a small cut piece of shrimp, clams, or oysters, even fiddler crabs will work when targeting those sheepshead. Typically, we use lighter tackle and minimum weight similar to targeting hogfish to go after those sheepshead. Sheepshead love hanging around dock pilings, and around John's pass almost any of the docks will present you a great opportunity for sheepshead.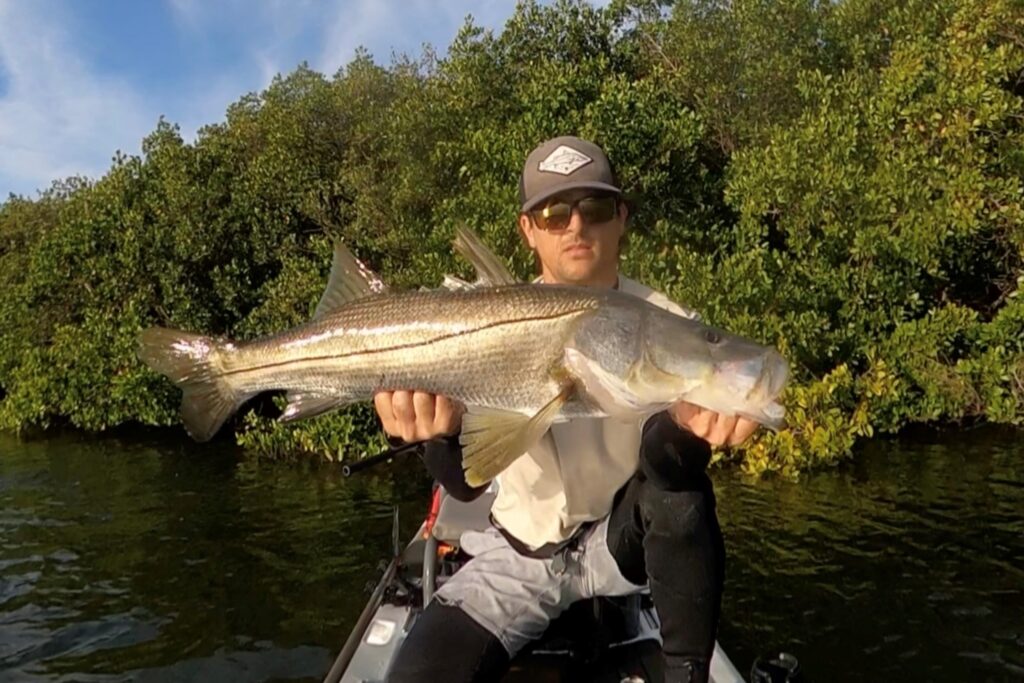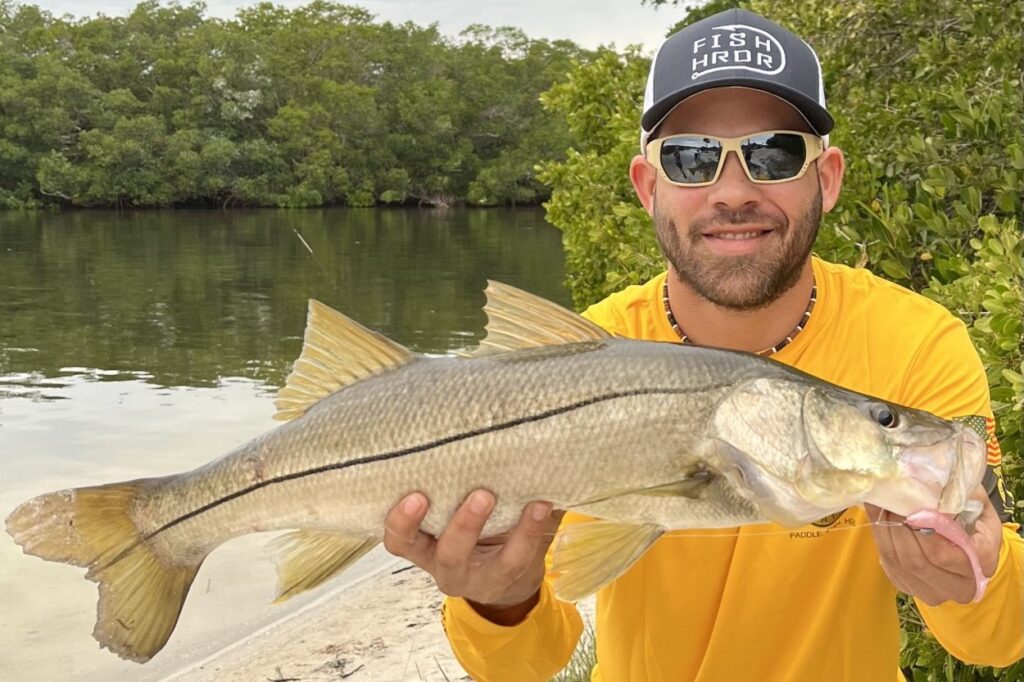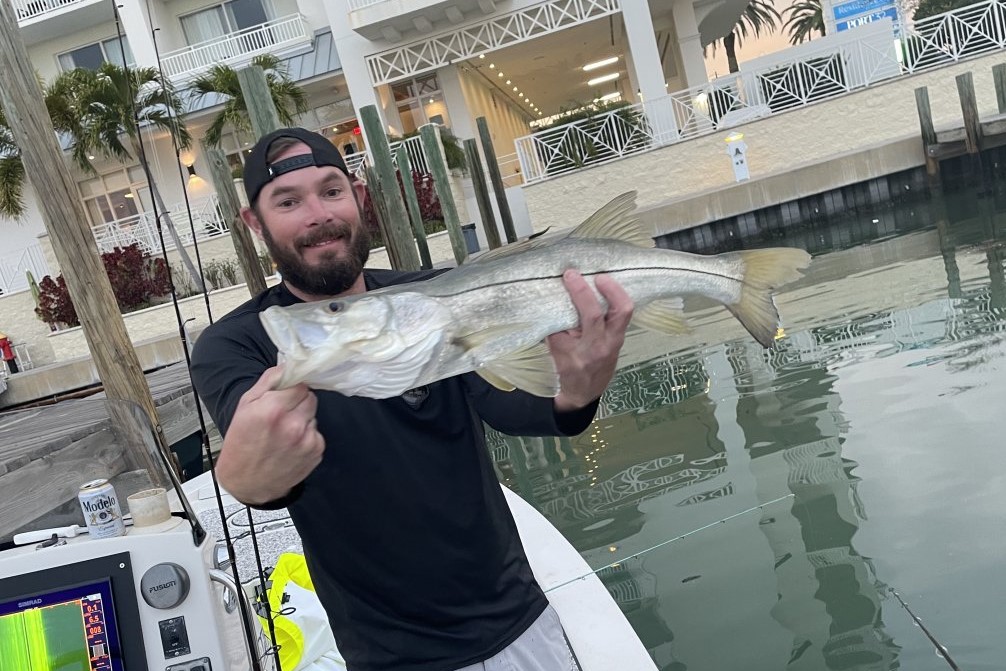 We're also seeing a lot of the snook action especially if you're able to find those wind-protected shorelines in the morning or the sun-baked shorelines in the afternoon. In the morning hours, the shoreline that was protected from the wind throughout the night will be a little warmer and have more actively feeding fish. Where-as in the afternoon the shoreline that is being hit with and bathed in sunrays will be a little warmer and produce more active feeding fish. The snook are chasing after soft plastics, live shrimp, live white bait, and a variety of different options. If you see them up on the surface moving slowly, they're not going to be ready to eat.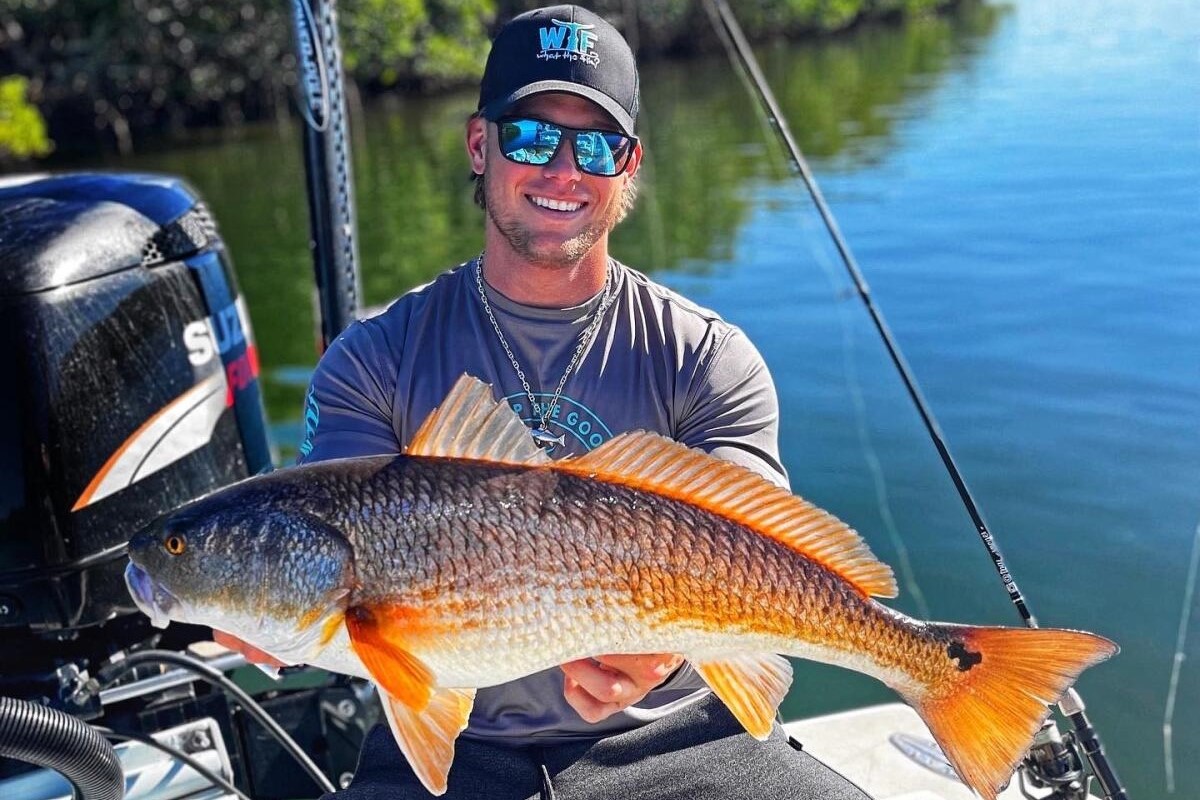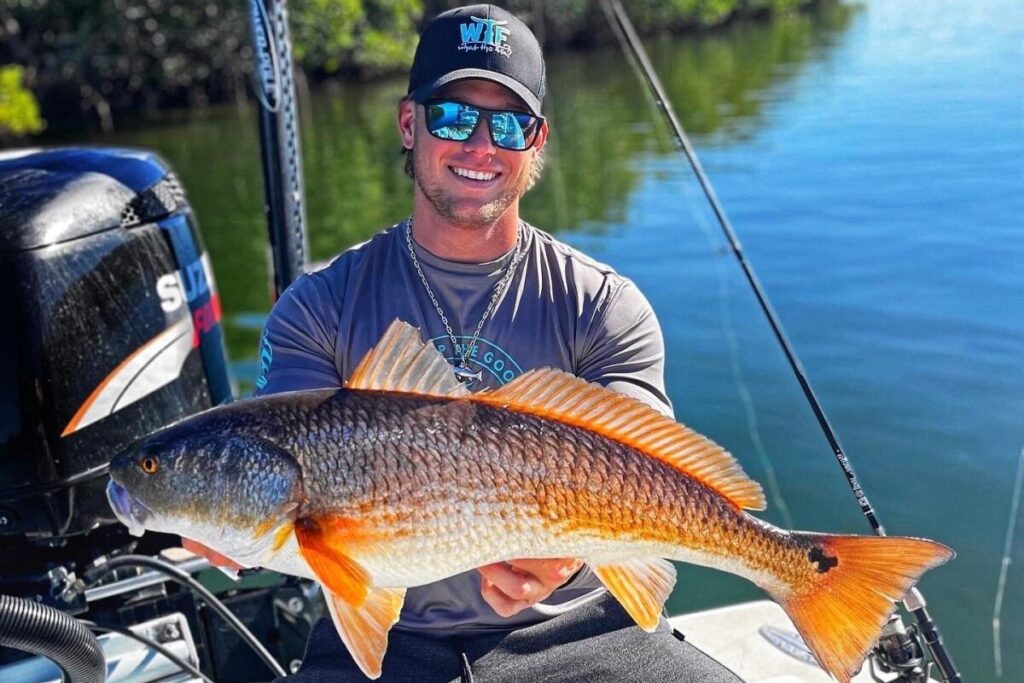 Red fish action is going well around our local dock lines in residential canals. Throwing live shrimp on a light jig head up underneath local dock lines is a great way to target those redfish. You may also catch a sheep's head or potentially other options too. The redfish love whitebait and soft plastics as well but typically this time of year they're pretty keyed into those live shrimp.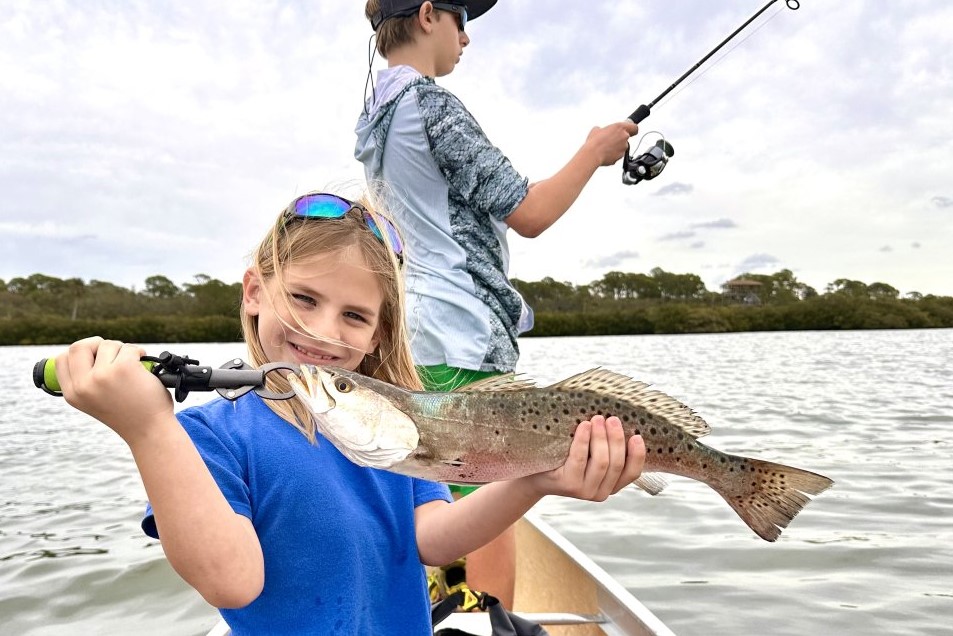 Trout action is going well in the Back Bay waters as well typically edges of those shallower grass flats is a good place to look this time of year. We find the trout typically schooled up in small groups along areas of grass flats and mangrove shorelines and shallower water when the water is chilly this time of year. Especially behind this cold front early to mid work week those trout should really get congregated nicely and the potholes cuts and edges of local shallow flats. Live shrimp slow moving soft plastics and even white bait are all good options for trout with light tackle and a slow action rod.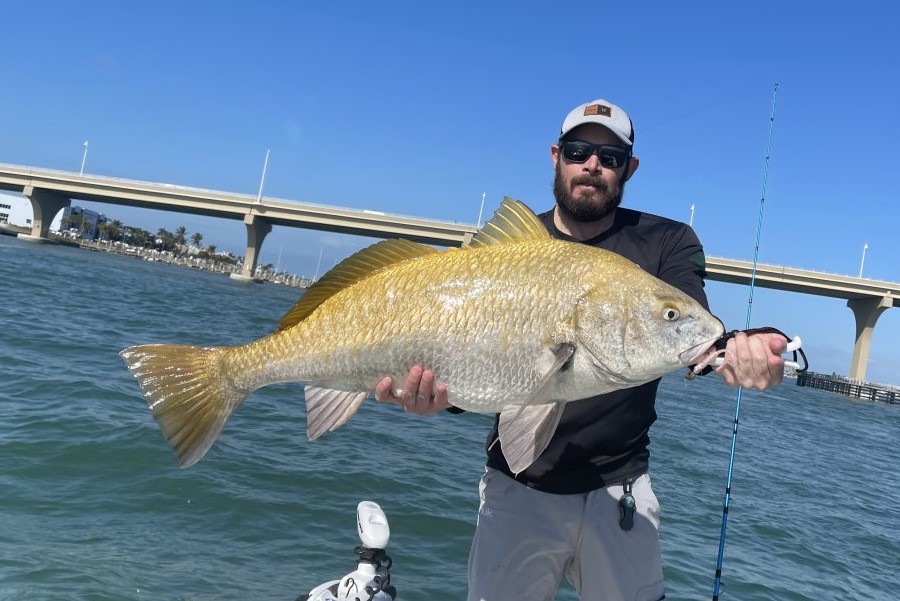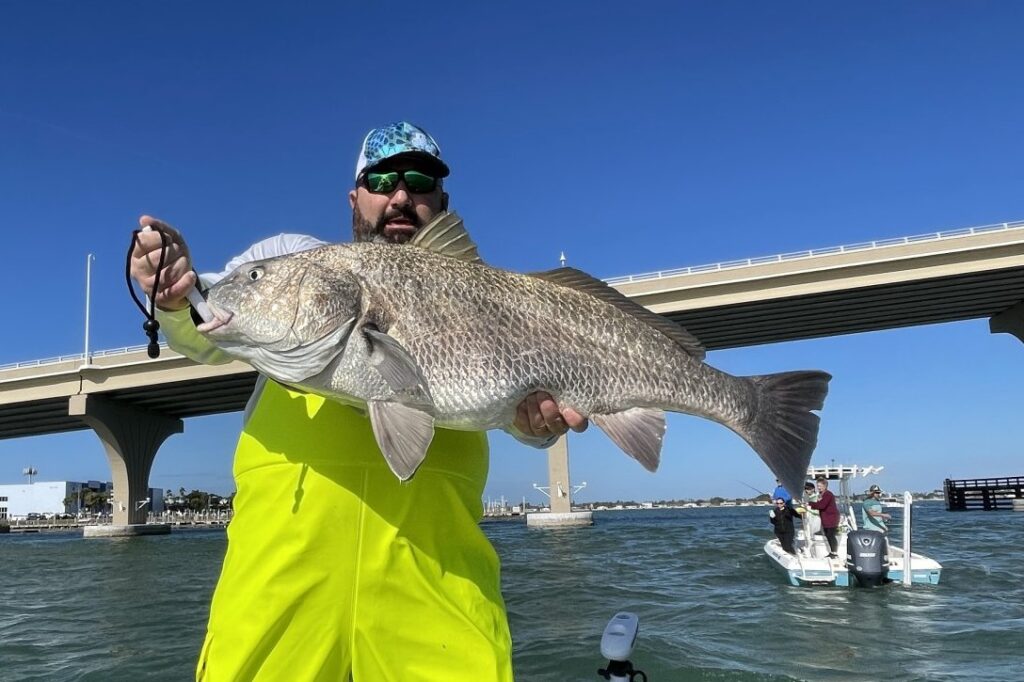 Black drum are super common around the area right now as we have been seeing big schools of black drum around our Bay Area and intercoastal waterways. Typically around some larger bridge structures in large dock complexes you can find them congregating and schooling. Black drum love live shrimp or cut crabs on the bottom. But they will chase soft plastics too.
Out on the beaches right now we're seeing silver trout, Whiting and the occasional Pompano. The mackerel have started to show up in some local piers but it is very early to say that we have mackerel in the area on our beaches or around local fishing Piers but they won't be far away especially if we get a long warm up.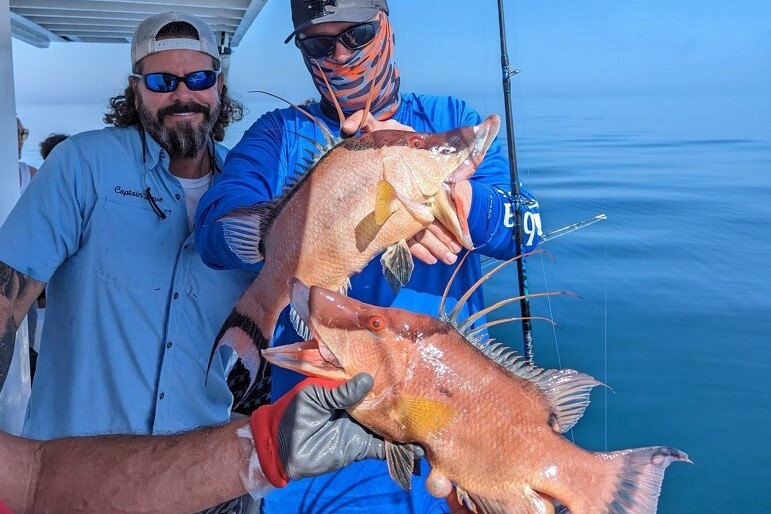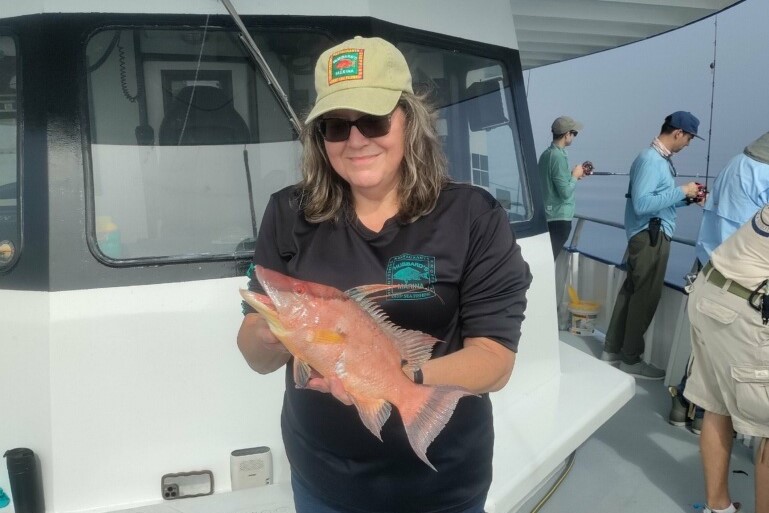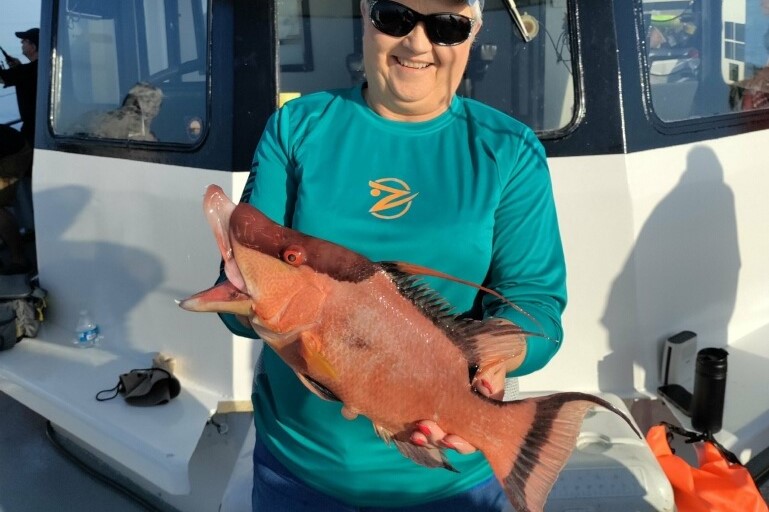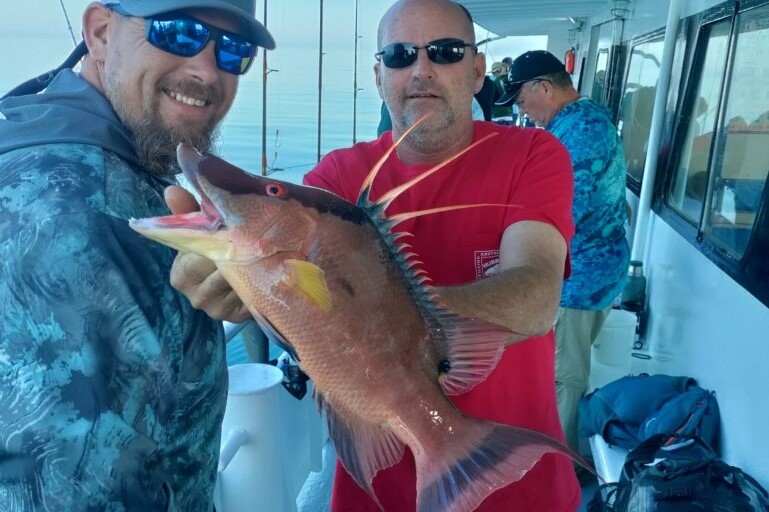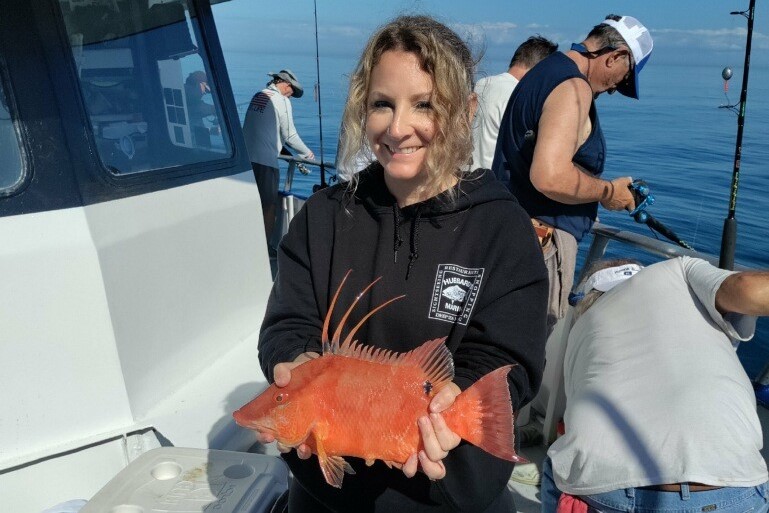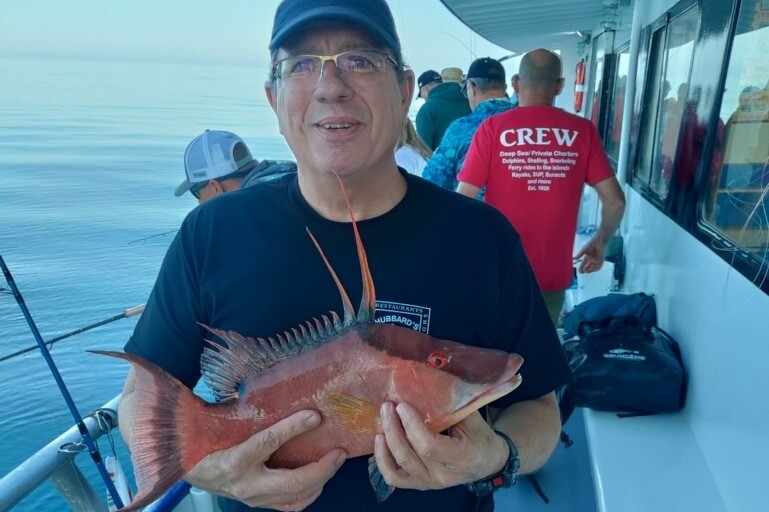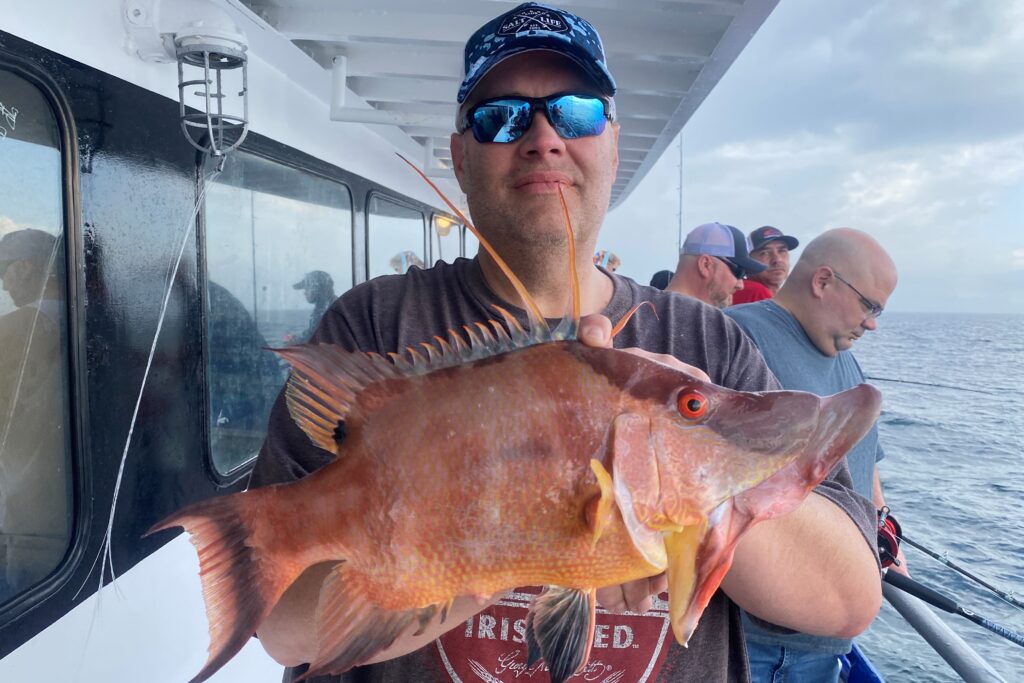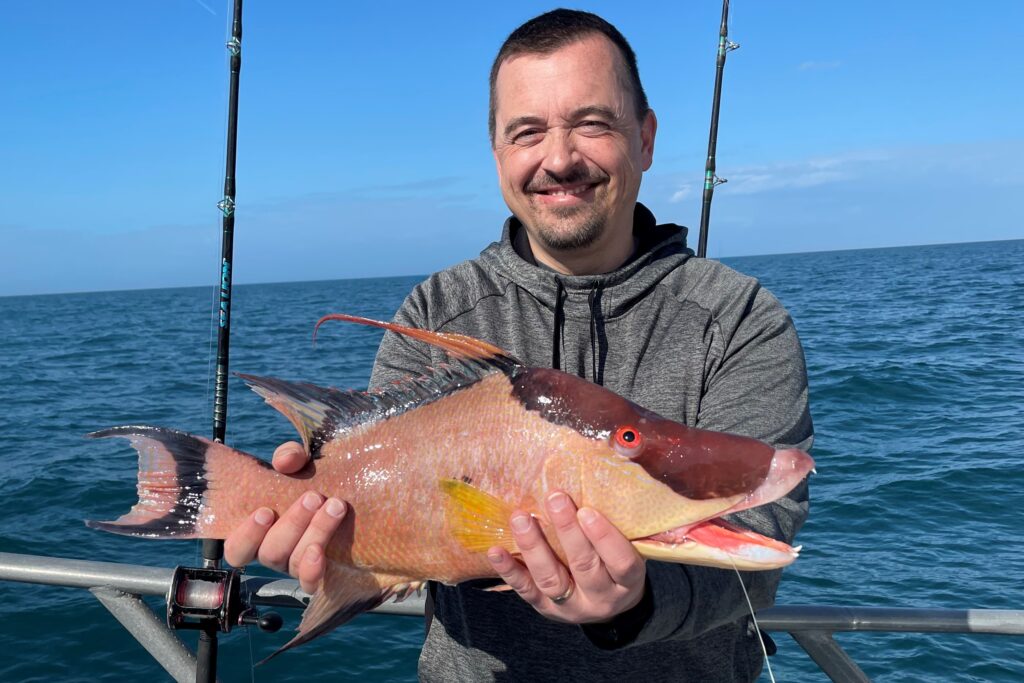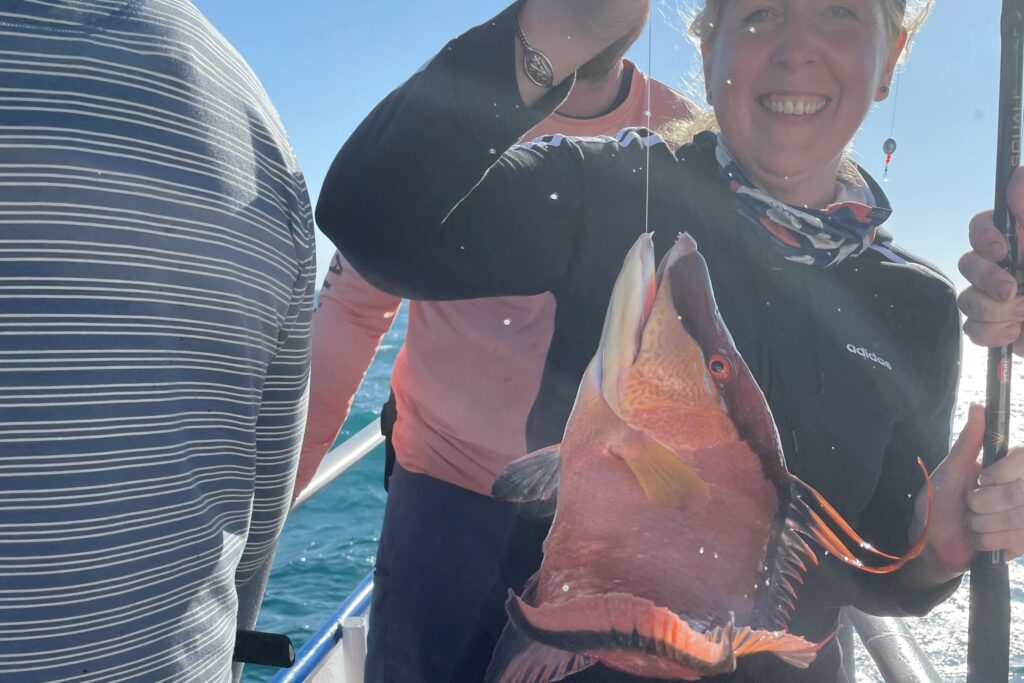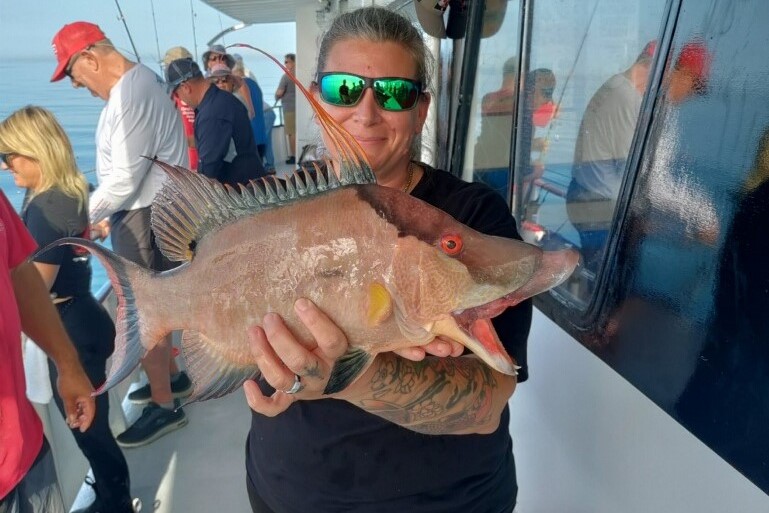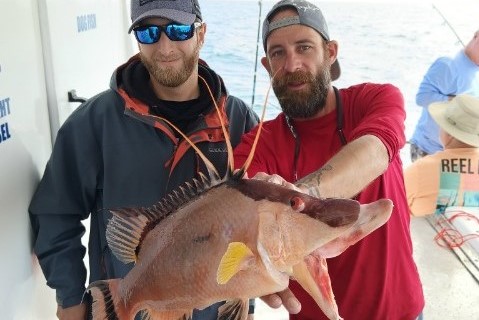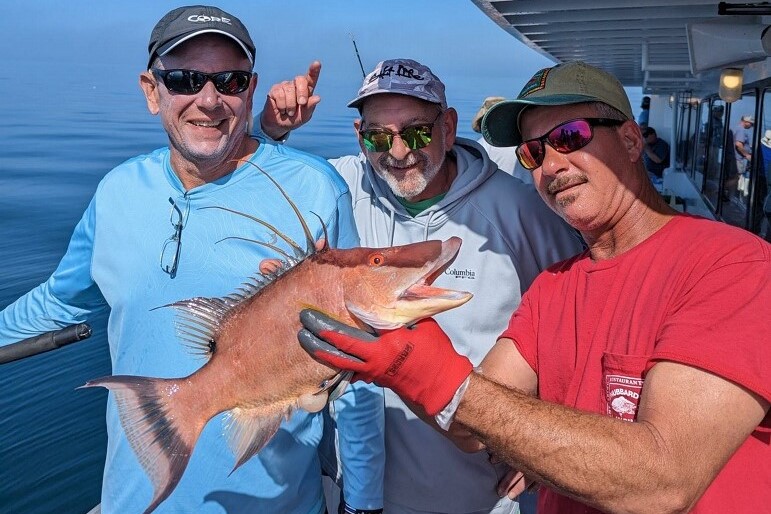 Right now hogfish is the big target near shore we're seeing a lot of hogfish on our five hour half days and 10 hour all days. The hogfish bite is going really well on live shrimp and lighter tackle. Most of our hogfish are caught with 30 to 40 pound leaders and about a three to four ot hook with minimal weight. Our go-to to rig is a hogfish knocker rig with extra red beads like three to five of those 5 millimeter red beads seem to work really well to target the hogfish. The best place to look for the hogfish is around those smaller ledges and flat areas of Hard Rock bottom. We're also seeing hogfish around shell areas anywhere you can find some crustaceans is gonna typically hold hogfish. Anything from live shrimp to fiddler crabs to sand fleas are all good options for hogfish. We typically find the hogfish best on 10 hour all days but private fishing charters are a great way to target hogfish too on the hub or flying hub two you have a great option to find good eating hog fish.
Lane snapper action near shore is going well too. We're seeing a lot of lane snapper anywhere from around 50 foot of water upwards to 140 foot of water. Lane snapper have gotten much larger and much more prolific and widespread throughout our region. We see lane snapper biting on squid, thread fins and live shrimp. A variety of different bait will get those lane snappers fired up. Lane snapper are good eating fish and we typically catch them in high quantities on our near shore fishing adventures.
Mangrove snapper are occasionally caught near shore right now. We're seeing some decent mangrove snapper action. Nothing super heavy or crazy but enough that we're noticing a good mangrove snapper bite. Mangrove snapper are typically more ledge oriented but we're seeing those mangrove snapper around those small to medium ledges rockpiles and areas with good structure. Mangrove snapper are typically caught on the cut threadfins and double Snell rigs for the most part but we see them on live shrimp as well. Typically they're not a fish that will bite squid.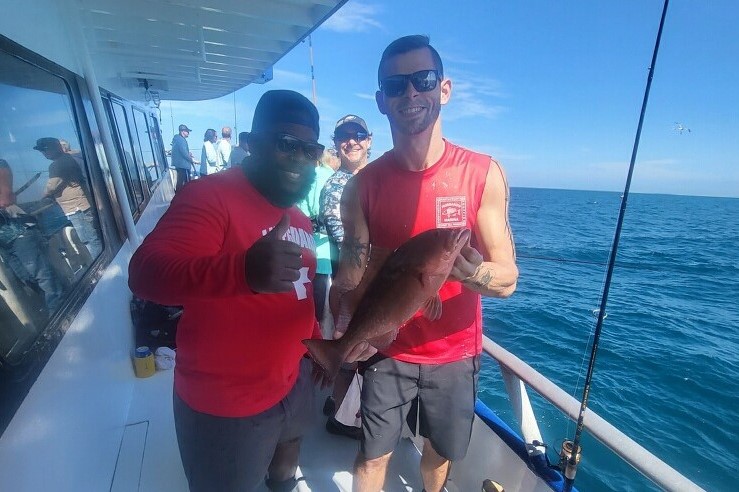 Red grouper action is possible near shore but most of the red groupers we encounter inside 90 foot of water a majority will be undersized and not legal to keep. Once we get deeper past 80 to 100 foot the chance of finding a keeper red grouper grows exponentially. Also private fishing charters help really dial in on the red grouper too because with less lines in the water in smaller boats we can hit smaller spots. Using live pin fish or whole thread fins is a great option for the red grouper.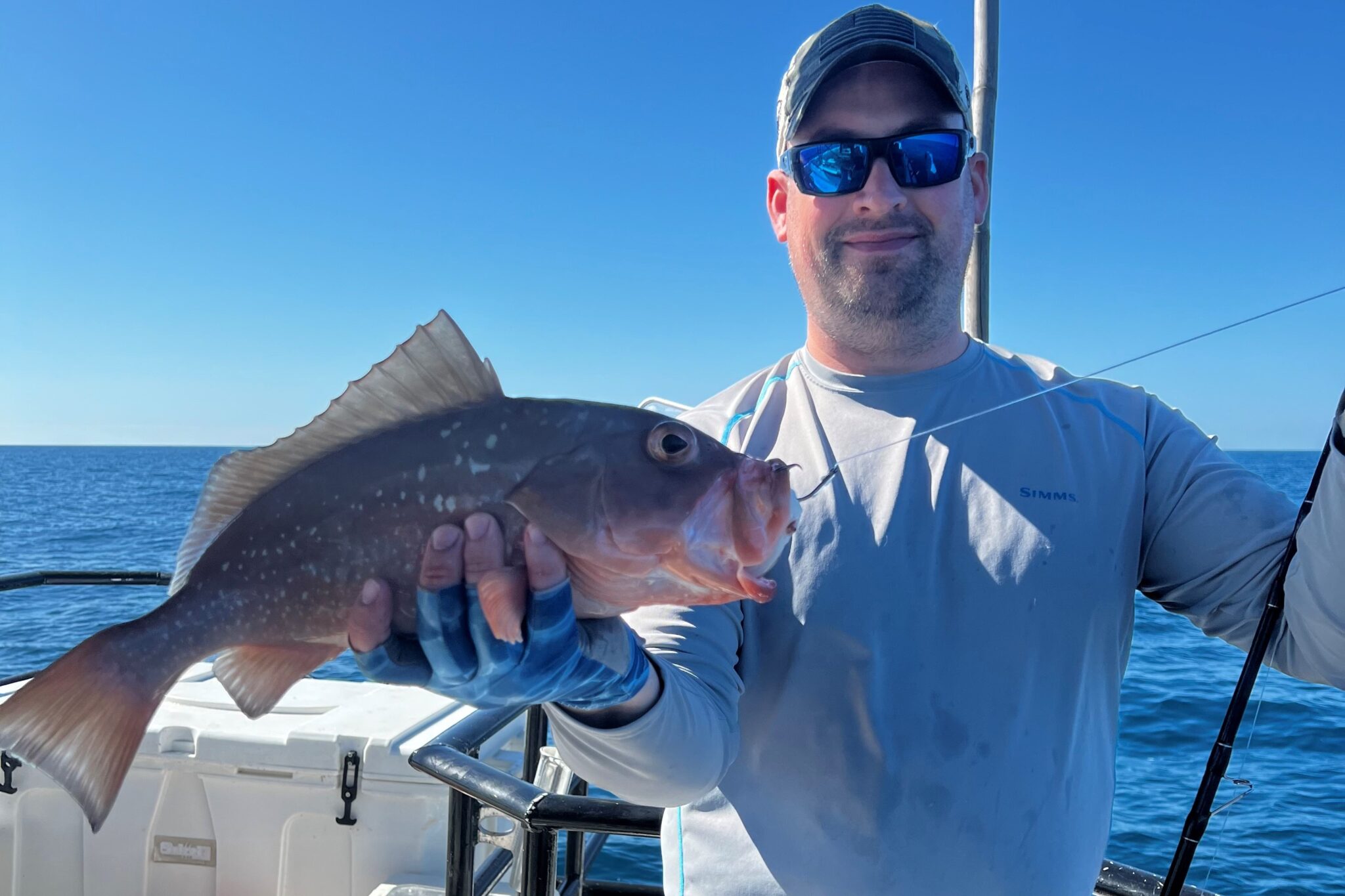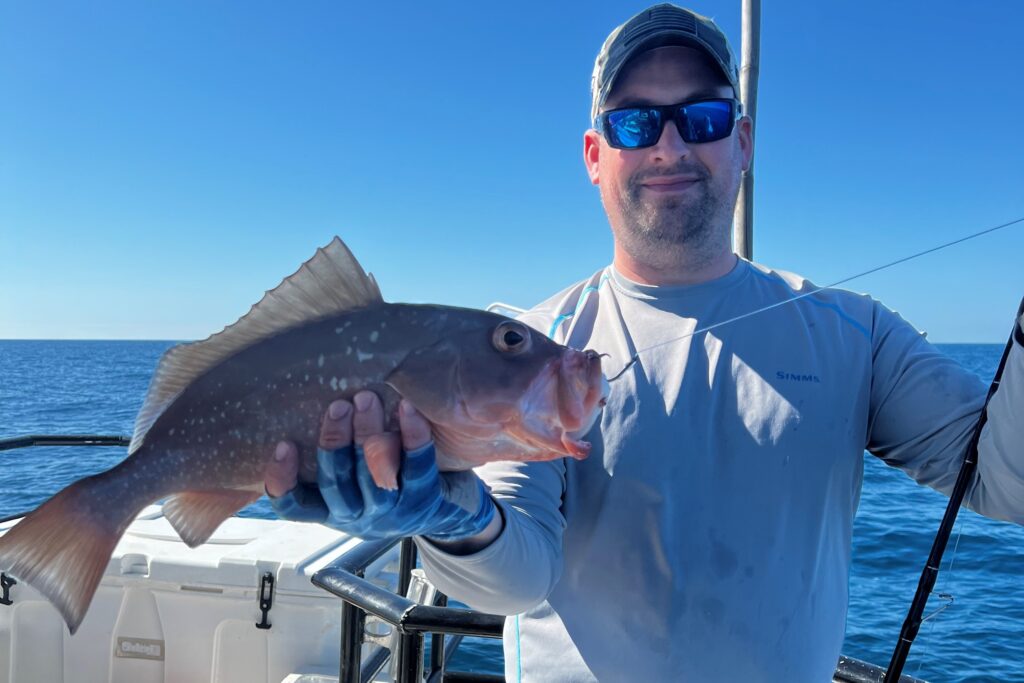 Right now we're focused on those red grouper offshore and we're seeing some nice scamp grouper big mangroves, vermillions, amicos, porgies the occasional blackfin tuna and maybe even a wahoo while offshore. The red grouper bite is going well once we're out there past 100 foot of water and we're excited to get back into the action on our 39 hour trips to hopefully catch plentiful red grouper. That shallow water grouper closure is on now so that means we have to stay inside 120 foot of water or 20 fathoms when targeting the keeper red grouper. On our longer range trips typically we're gonna fish deeper than this area at night on a 39 hour to catch mangroves, Vermillion, porgies and do well on heads and tails. Then during the day when red grouper bite is typically going better is when we'll move into shallower areas inside 20 fathoms or 120 foot to keep keeper red grouper. Remember the shallow water grouper closure is only for the months of February and March, then were back to the deep water to target trophy sized grouper. This time does not really distract us from catching any fish it just makes us play a little bit more of a game when targeting areas to fish.
Mangrove snapper action offshore is going well. We are seeing lots of big mangrove snapper using the cut thread fins and double Snell rigs. Mangrove snapper love anywhere from about a three to five inch cut piece of thread fins. We typically cut the head and the tail off and use double Snell five to six out hooks when targeting mangrove snapper offshore.
This time of year you have a decent shot for some of those blackfin tuna while trolling the rapala X rap magnums or nomad gluers. We also see blackfin tuna on the flatline while vertical jigging and sometimes even knocker rig fishing. We also have a chance for wahoo offshore this time of year most commonly we'll see those caught on the nomad DTX minnows sometimes the rapala X rap magnums will work too.